UFC 144 Results: Analyzing Frankie Edgar's Options Going Forward
February 26, 2012

Michael Cohen/Getty Images
After losing his UFC lightweight championship belt in a close fight, with a somewhat contentious judges's decision, a lot of speculation has risen about what the recently dethroned Edgar will do next.
Will he get an immediate rematch?
There is certainly a case for it. After all, Edgar himself had granted immediate championship rematches to BJ Penn and Gray Maynard. How fair is it to him that he should not get a rematch when he loses a decision like that?
Factor in the added element that Edgar is building a reputation for being a strong rematch fighter. He narrowly defeated Penn to claim the championship but dominated in the rematch.
He lost his first fight against Maynard, fought to a draw in the second and emphatically ended the trilogy with a knockout last October.
A rematch against Benson Henderson would be very interesting.
Will he fight one more contender matchup?
As much as a case as there is for Frankie to get an immediate rematch, more support seems to be rallying behind Benson Henderson making his first title defense in a rematch against Anthony Pettis. 
Pettis scored a brilliant knockout of the night at UFC 144 and was the last man to defeat the newly crowned champion.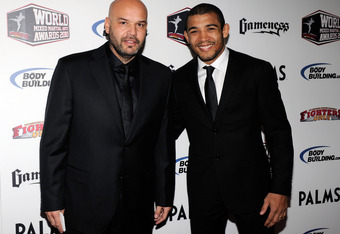 Ethan Miller/Getty Images
If Pettis does indeed get the shot, it makes sense that Edgar could fight the winner of the upcoming Jim Miller vs. Nate Diaz bout. The winner of between either Miller and Diaz would make for a perfect No. 1 contender matchup against Edgar.
Will he move down to 145 lbs?
This is what the UFC brass and many fans would like to see. Featherweight champion Jose Aldo does not appear to have many plausible challenges, but injecting Edgar into the mix would cause immediate interest.
Based off of Edgar's lightweight championship run, he could legitimately challenge for the title directly. If not, a fight against Hatsu Hioki would be compelling in establishing a top contender.
Hioki is already ranked by many as second or third best featherweight in the world. He had a dominant victory over Bart Palaszewski at UFC 144, but he says he is no rush for the title.
As good as Hioki he is, going for the title does seem a bit premature due to his relative youth and inexperience in the UFC. There is no doubt that the winner of a Hioki vs. Edgar fight would be ready to take on the dominant champ.
So what is the best option for Frankie?
No one really knows. That is up to him, his loved ones, and the UFC. But whichever route he ends up taking, we will be there ready to watch "The Answer."