NCAA Tournament 2012: 5 Teams Who Could Be Bracket Busters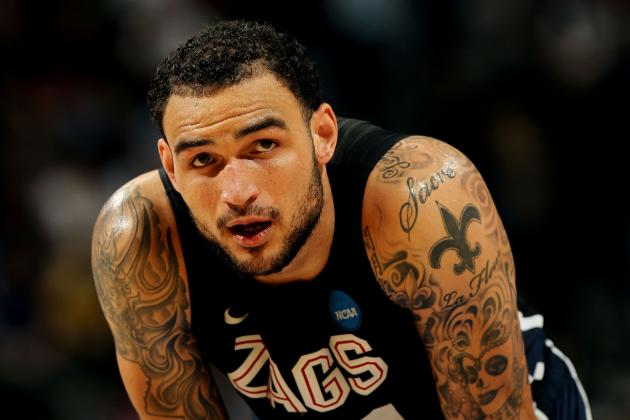 Doug Pensinger/Getty Images

What makes the NCAA Tournament so unique is its unpredictability; the beauty of March Madness lies in the upsets that take place year in and year out.
Experts do their best to predict the Cinderella stories, but it is virtually impossible to foresee them all. If anyone told you they predicted No. 9 Northern Iowa taking down No. 1 Kansas (2010), they are lying.
Ultimately, it comes down to the fact that no team is safe in the Big Dance.
Here are five teams who look poised to bust some brackets in March.
Begin Slideshow

»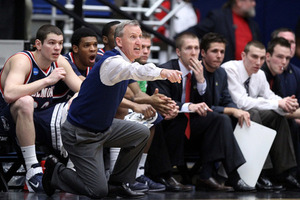 via bloggingthebracket.com
The Belmont Bruins (24-7, 16-2 Atlantic Sun) are my biggest sleeper team for 2012.
Digest these numbers: The Bruins are second in the country in points per game (82.1), fourth in assists per game (17.8) and 12th in field-goal percentage (48.7).
Their offensive balance is incredible; Belmont has six players that average at least nine points per contest.
If that does not intrigue you, the Bruins are ninth in the nation in assists-to-turnover ratio and eighth in scoring margin.
Belmont gave No. 6 Duke a serious scare during the first game of the season, losing only by one point. The Bruins are also hot of late, winning 17 of their last 19 games.
As of Feb. 24th, Joe Lunardi has predicted Belmont to receive a No. 14 seed.
My prediction; don't forget about the Bruins come tournament time.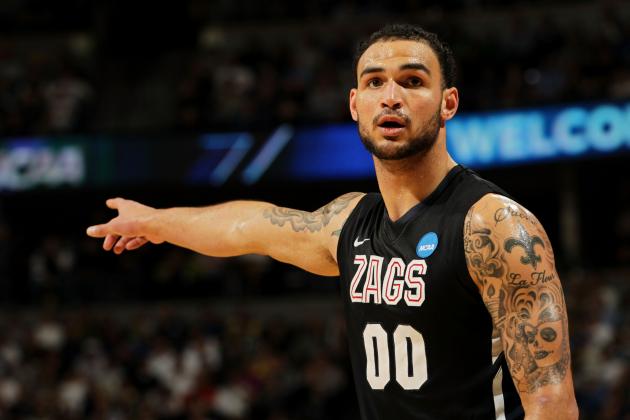 Doug Pensinger/Getty Images

The Gonzaga Bulldogs (23-5, 13-3 in the WCC) are a team that I would not want to face in the tournament.
Disregarding the statistics, the sheer size of Gonzaga's big men is certainly disconcerting for opponents. Robert Sacre is 7'0", Elias Harris is 6'7" and Sam Dower is 6'9". Their length will cause problems for teams who struggle with size.
The Zags are led by an extremely impressive freshman point guard in Kevin Pangos. They are efficient on offense, shooting 47 percent from the field overall. Gonzaga plays lock-down defense (ranked the best defense in the WCC), and also dominates the glass (they outrebound their opponents by nearly seven per game, which is ranked 17th in the country).
These are all keys to success in the NCAA Tournament.
Gonzaga is definitely a team to keep an eye on come March.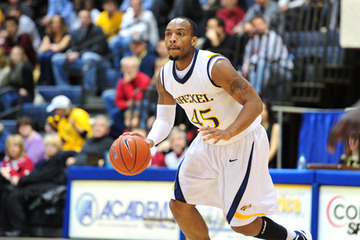 via drexel.edu
The Drexel Dragons (25-5, 16-2 in CAA) have improved drastically since last season.
At a quick glance, the CAA might not seem like the best conference, but they have a knack of producing bracket busters (see VCU and George Mason).
This phrase tends to apply to all sports, but defense does win championships. Consequently, Drexel is fifth in the nation in scoring defense, giving up only 55.2 points per game. Rebounding is also pivotal to making a deep run in the tournament, and the Dragons outrebound their opponents by 6.4 per game.
Collectively, Drexel is one of the better free-throw shooting teams in the country, averaging 75 percent from the charity stripe. Too many times we have seen a game come down to free-throw shooting, so this statistic holds value.
The Dragons will probably need to win the CAA Tournament to secure a bid. If they are indeed invited to the Big Dance, don't sleep on this sleeper.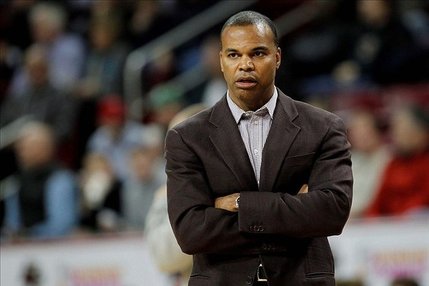 via collegehoopsjournal.com
The Harvard Crimson (24-4, 10-2 Ivy League) have been impressive all season long. Tommy Amaker has done an incredible job turning this team into a legitimate contender.
Harvard is a defensive powerhouse; they are ranked third in the nation in scoring defense, allowing just over 53 points per game.
The Crimson have an impressive RPI of 39, and they have proven that they can play against tougher teams. Harvard is 2-1 against the RPI Top 50; they beat Florida State and Saint Joseph's.
The Ivy League Conference is not new to bracket busters, just look at Cornell in 2010. Harvard looks poised to do the same in 2012.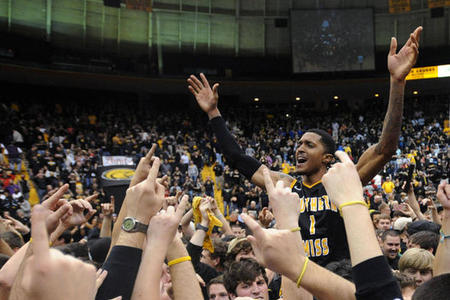 deseretnews.com
The Southern Mississippi Golden Eagles (23-6, 10-4 Conference USA) are an intriguing team to say the least.
Southern Miss is 3-2 against the Top 50 RPI with impressive victories over Colorado State, USF and Memphis. They have also beaten New Mexico State twice and conference rival UCF twice. Thus, they have played some solid competition this year.
The Golden Eagles, like Belmont, have tremendous balance on the offensive end. They have six players that average nine points or more per game, with Torye Pelham close behind at 7.1.
Southern Miss has an RPI of 15, which is extremely impressive for a mid-major team. Lunardi has the Golden Eagles pegged for a No. 9 seed, which means they would play the No. 1 seed if they win their first round matchup.
Southern Mississippi could be this years Northern Iowa.