2012 NFL Mock Draft: Bust Potential for Every First-Round Pick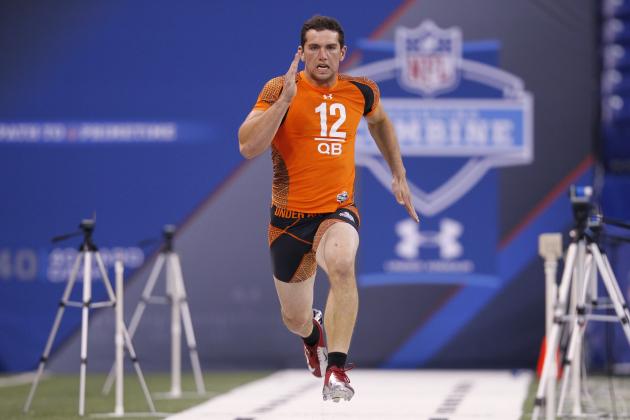 Joe Robbins/Getty Images

The looming disaster of a first-round bust is always something teams are wary of when they enter the war room. No matter how much preparation and scouting goes on beforehand, the risk is always present as players can always be hiding something.
People don't want to see a player fail, nor do they want to be the one who projects it to happen. Sometimes, though, being a "bust" simply means not living up one's draft position no matter how unfair that criticism may be.
Based on the most recent first-round mock draft at publishing of our resident draft expert, Matt Miller, here are the 32 players he expects to see come off the board in the first round in April and their "bust" potential.
Begin Slideshow

»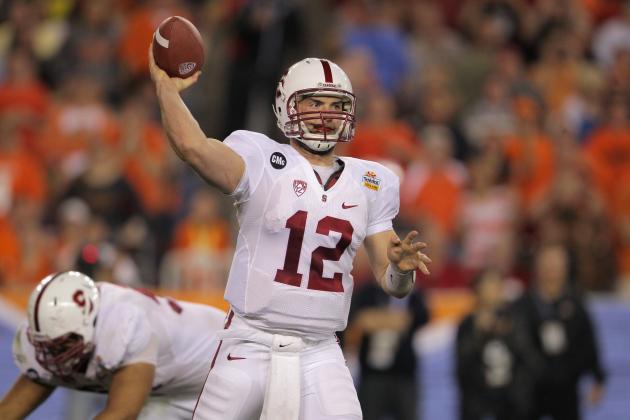 Doug Pensinger/Getty Images

Every time a draftee like Andrew Luck comes around, the rhetoric surrounding his lack of "bust potential" becomes stronger. That need for hyperbole can only serve to make the crash more devastating if the player actually fails to meet the high expectations set for him prior to drafting.
Luck has all of the throws in his toolbox and seems as ready as any quarterback to step into the limelight of the NFL from college. To say anything different at this point would total heresy, and trying to predict that Luck will be the next Ryan Leaf would not be a prediction rooted in fact.
Bust Potential: Low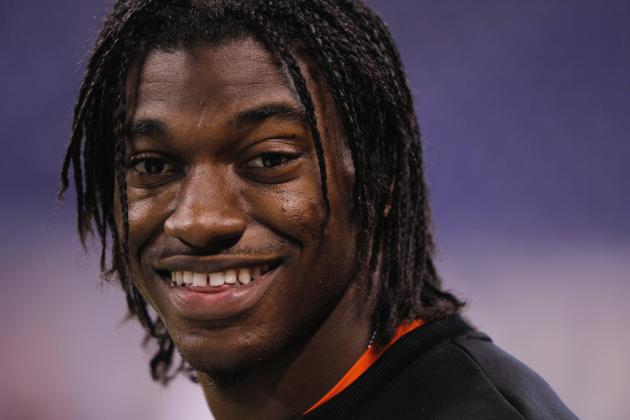 Joe Robbins/Getty Images

The success rate of running quarterbacks in the NFL as it relates to winning a Super Bowl is still relatively low. Steve Young is the hallmark of run-and-gun quarterbacks, and even though Griffin Robert III projects to be a monster statistically there are doubts.
Ultimately, an NFL quarterback is paid to win. Even with players like Michael Vick, Tim Tebow and Cam Newton dazzling with their feet as much as their arms, it remains to be seen whether they can go toe-to-toe with a Tom Brady-type player and be successful when it matters.
Griffin is going to create a huge bidding war for his services, and rightfully so considering he will likely produce right away. Still, if his career stretches on without an NFL MVP or a Super Bowl, will he be a bust?
Bust Potential: Low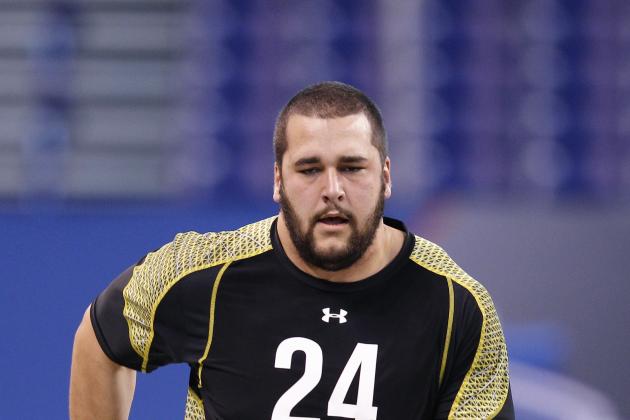 Joe Robbins/Getty Images

Matt Kalil is an extremely impressive prospect, and were the need for quarterbacks not so high this year, he could be the safest bet and a player that might be taken above the two marquee quarterbacks in the draft this year.
Kalil will be a cornerstone of whatever offensive line he ends up on for years to come and is the player in the draft with the most nonexistent bust factor in 2012's draft.
Bust Potential: Almost Nonexistent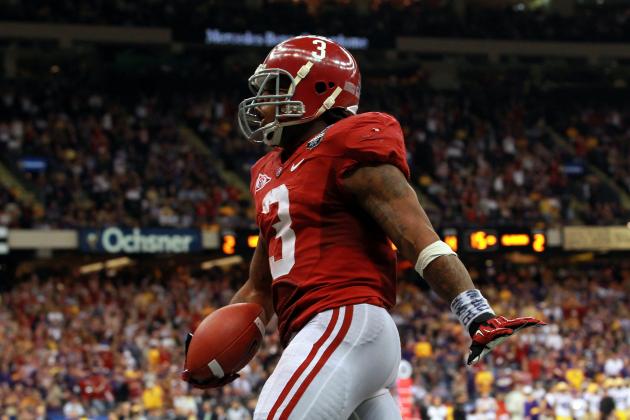 Ronald Martinez/Getty Images

The star from Alabama is the top-rated running back in the draft and offers a unique blend of speed and strength from the backfield. He was the centerpiece of the Alabama offense and showed he can shoulder a heavy workload.
Whatever team locks up Trent Richardson will get an average of 20 carries per game out of him, and that makes him a valuable piece of any offense. Not only will he grind on defenses, but he has the ability to break long runs when the defense lets down.
It's always hard to say how a running back will fit into a scheme and how well his offensive line will make him look, but Richardson will be ready to take on the challenge.
Bust Potential: Low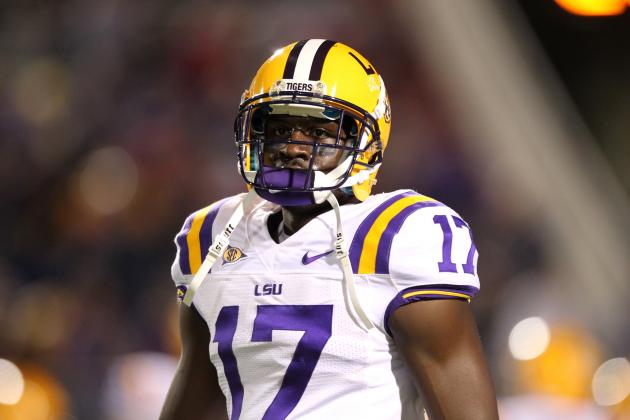 Joe Murphy/Getty Images

Like most defenders from LSU, Morris Claiborne seems ready for the big stage and prepared to follow in the footsteps of players like Patrick Peterson who came before him.
Claiborne is an outstanding cover cornerback and scouts rave about his route-recognition ability and how well it will serve him in the NFL. Of course, like anyone, he needs to be in the right position to truly succeed, but his athleticism and return ability should make him valuable NFLer right away.
Bust Potential: Low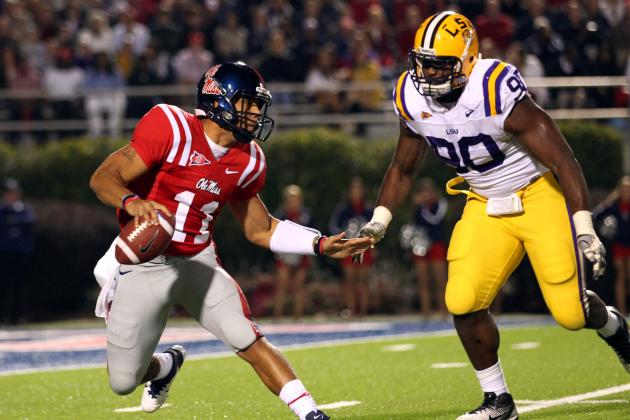 Joe Murphy/Getty Images

It's rare that defensive tackles are taken this highly in the draft, but oftentimes when they are it is because they offer such tremendous upside that they cannot be passed on.
Michael Brockers is a player that fits that description, but the trouble with upside is that it is not always realized, especially at the defensive tackle position. Former defensive linemen will tell you there is a huge learning curve transitioning from the college game to the pro game and that makes these types of picks a dangerous proposition.
Bust Potential: Moderate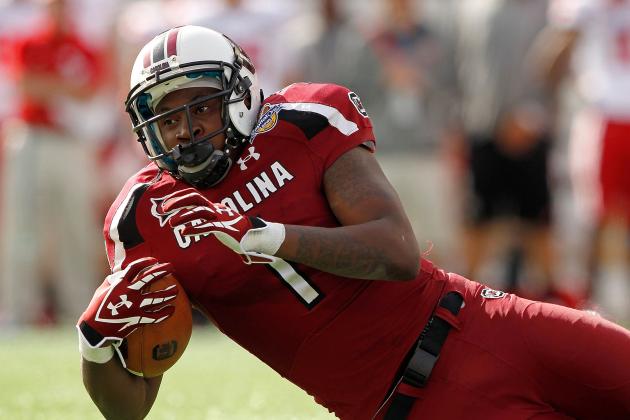 Mike Ehrmann/Getty Images

Alshon Jeffery has been one of the most talked about names in the draft for better or for worse and until the combine he hasn't had a chance to let his performance speak for him.
His measurables are certain to be off the charts and his big-play ability might be unmatched, even by Justin Blackmon in this draft class. However, falling in love with stats can lead to heartbreak when off-the-field troubles, no matter how drastic, are ignored.
Bust Potential: Moderate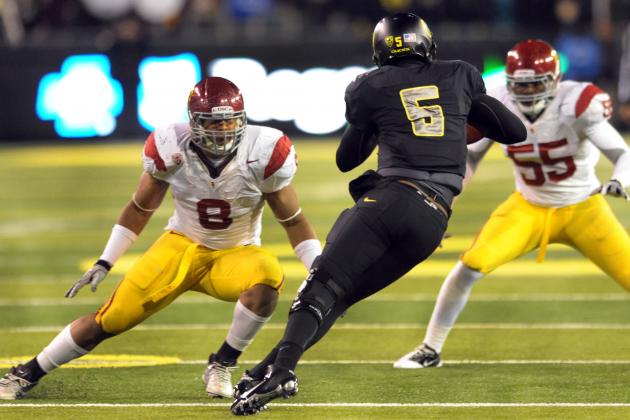 Steve Dykes/Getty Images

Nick Perry is a pure speed rusher out of USC and wreaked havoc on the quarterbacks of the Pac-12. NFL teams looking add a speed rusher will be happy to bring Perry into the fold and ease him into the lineup on obvious passing situations.
Perry will need to show more strength in the combine to add to his speed and make him a more valuable draft prospect.
Bust Potential: Moderate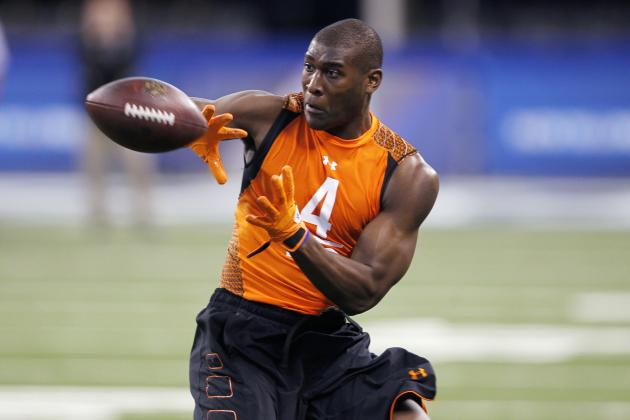 Joe Robbins/Getty Images

Coming out of Oklahoma State and on the heels of a tremendous final game in college, Justin Blackmon seems like the surest bet among the wide receiver crop this year.
He is equal parts big-play potential and possession receiver and has the route-running ability to match up with NFL corners. As long as he is paired with a quarterback able to deliver the ball on a regular basis he will be a star in the NFL.
Bust Potential: Low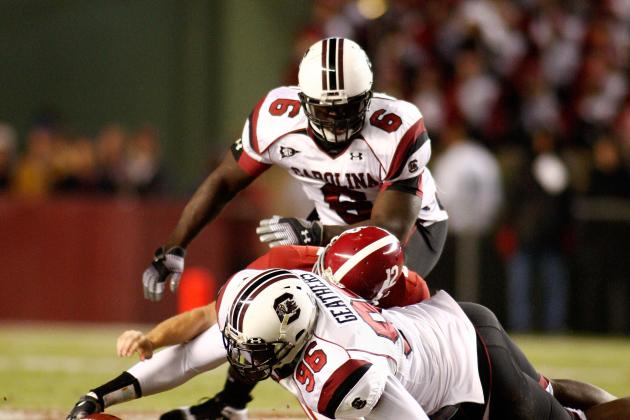 Mike Zarrilli/Getty Images

Another speed rusher in the first round from the defensive end position and another player who needs to demonstrate strength in combination with size to stay effective in the NFL.
Bust Potential: Moderate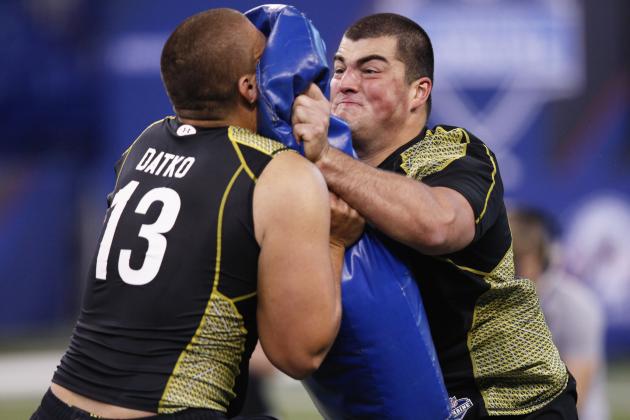 Joe Robbins/Getty Images

David DeCastro comes from the ground and pound philosophy started by Jim Harbaugh at Stanford and will be a rugged interior lineman in the NFL.
He possesses good football smarts and the size to contribute to effectively in the rushing game.
Bust Potential: Low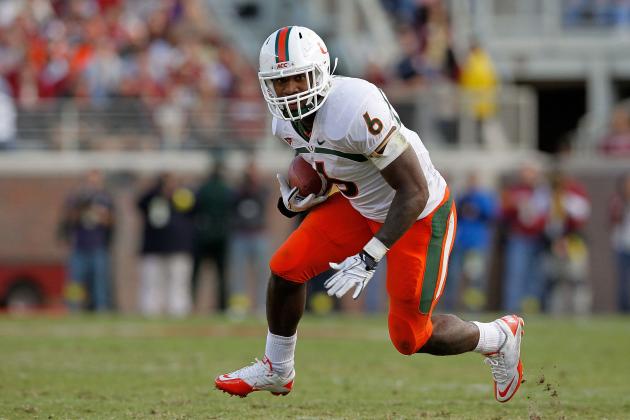 Mike Ehrmann/Getty Images

Lamar Miller showed sub-4.40 speed in the 40-yard dash at the combine, which confirms he has some serious wheels coming out of Miami. Teams looking for a change-of-pace back, as well as someone out of the backfield in pass-catching situations, will find good use of that speed.
Look for Miller's speed to make him productive on situational downs as well as in the return game.
Bust Potential: Low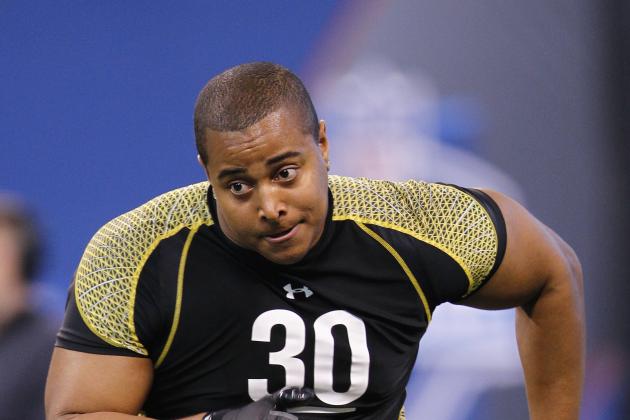 Joe Robbins/Getty Images

Another product of the pro-style offense at Stanford will be ready to contribute right away on an NFL offensive line.
He is equally comfortable in run-blocking situations as he is pass-blocking.
Bust Potential: Low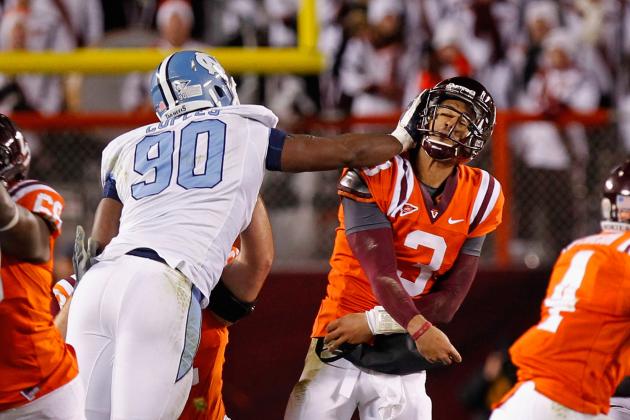 Geoff Burke/Getty Images

On skill alone I would love to say Quinton Coples is a can't-miss prospect, and based on his Senior Bowl performance that would be easy to believe. However, there have been questions raised about some off-field troubles as well as his work ethic.
If a team can keep him on the straight and narrow, it will have a future Pro Bowler on its hands.
Bust Potential: Moderate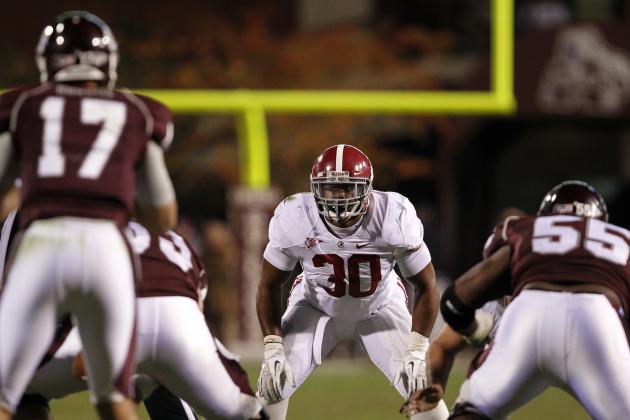 Butch Dill/Getty Images

With so many stars on the Alabama national championship team, it's hard to point out which player should have been the defensive captain. The answer was Dont'a Hightower, the emotional and physical leader of the vaunted defense from the middle linebacker position.
Making the jump to dominant inside linebacker in the NFL is tough, but Hightower has the experience and mental makeup to do it.
Bust Potential: Low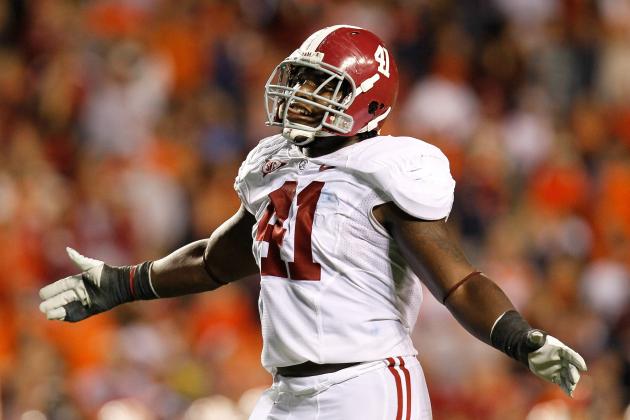 Kevin C. Cox/Getty Images

If Hightower was the leader, Courtney Upshaw was the difference-maker in the Crimson Tide's defensive approach. Upshaw wreaked havoc on opposing teams and made contributions all over the field.
He has equal skill in pass rush, pass coverage and run-stopping ability and in the right system can be a very productive player.
Bust Potential: Low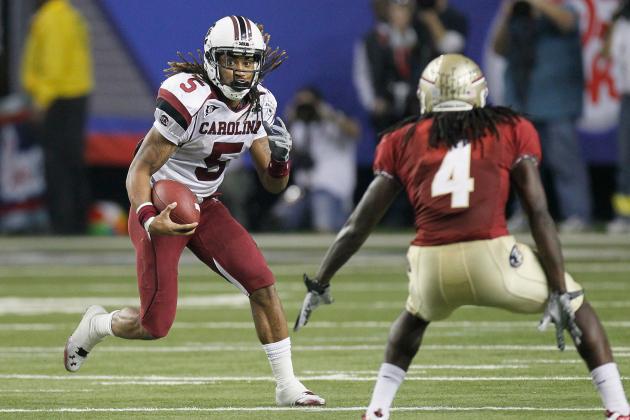 Kevin C. Cox/Getty Images

Stephon Gilmore is not the most decorated of cornerbacks in this year's draft, but he may be the most steady and reliable.
Gilmore is a good cover man and can contribute on special teams for the team that lands him.
Bust Potential: Moderate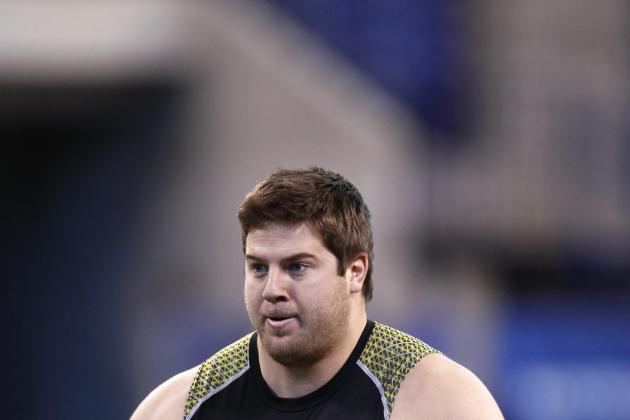 Joe Robbins/Getty Images

Second to Matt Kalil, Riley Reiff is the next best tackle prospect in the draft. He has good feet and his length will help him immensely in pass blocking.
Bust Potential: Low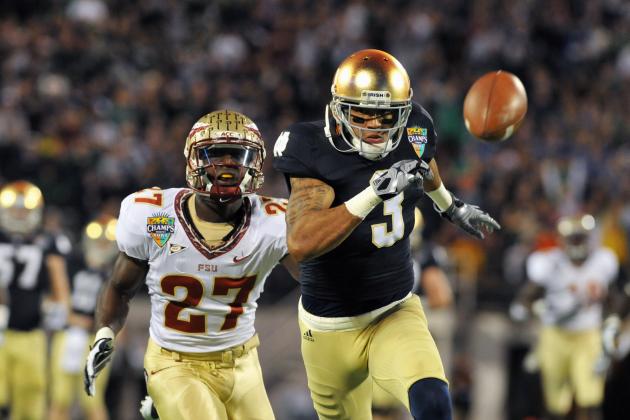 Al Messerschmidt/Getty Images

In his time at Notre Dame, Michael Floyd seemed to haul in every pass that came his way, posting multiple 100-catch seasons. In the NFL he projects to offer the same kind of possession ability and will be a valuable resource for a needy quarterback.
Bust Potential: Low
Jonathan Daniel/Getty Images

In terms of rushing the passer, there was none better than Whitney Mercilus in the NCAA last year with 16 sacks. He obviously knows how to make his way to the quarterback, and teams are now interested to find out if he can do everything else.
Bust Potential: Low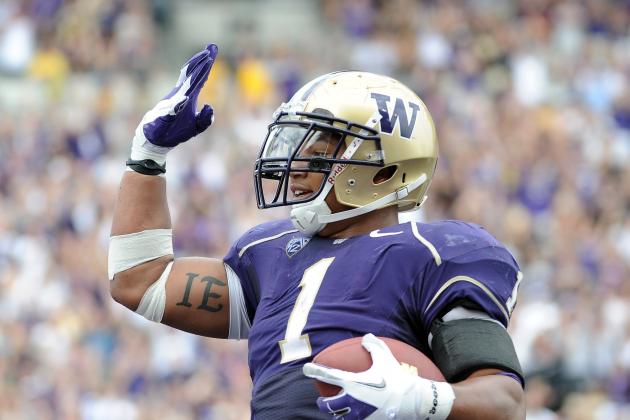 Harry How/Getty Images

Chris Polk has seen his stock rise out of Washington in the time leading up to the draft. He is an explosive back who can net some big plays for the offense but may not be built to handle a steady workload.
Bust Potential: Moderate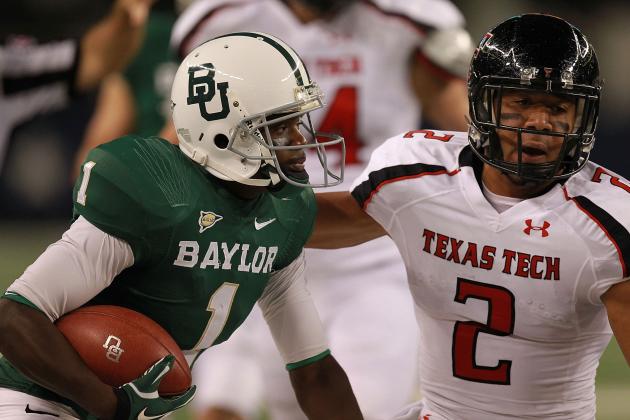 Ronald Martinez/Getty Images

Kendall Wright fit in very well with Robert Griffin III's high-flying offensive attack at Baylor, and if he can find himself in the same situation at the next level it could be more of the same.
He's a big-time producer after the catch, but some questions linger about his size and ability to get open in the NFL.
Bust Potential: Moderate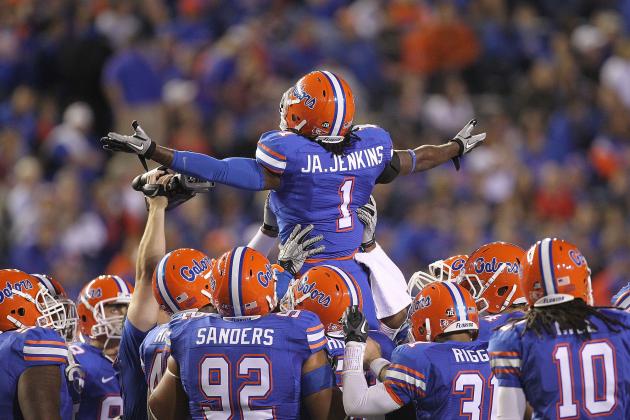 Mike Ehrmann/Getty Images

Few players in the first round offer the same kind of risk/reward opportunity as Janoris Jenkins. His off-the-field troubles caused him to depart Florida for the smaller North Alabama in order to finish his college career.
There is no doubting the talent of Jenkins, but the question is whether or not he learned his lesson and is ready to focus on football alone. The sad truth is that having to give up one opportunity already makes him a high risk, but the reward is equally great.
Bust Potential: High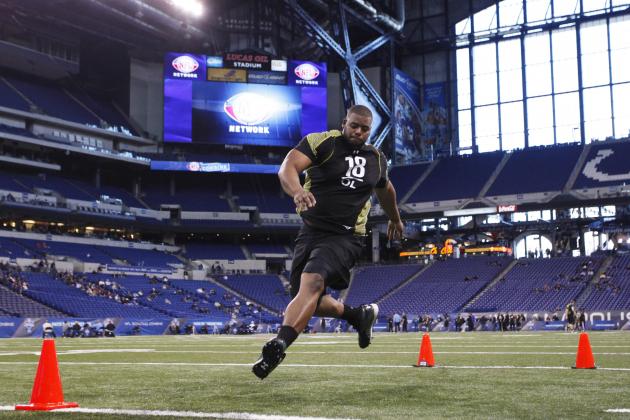 Joe Robbins/Getty Images

Cordy Glenn has had a great combine and increased his draft stock immensely. It's a tough crowd to find himself in with so many good prospects at offensive line above him, but that doesn't mean he will be any less effective as an NFLer.
Bust Potential: Low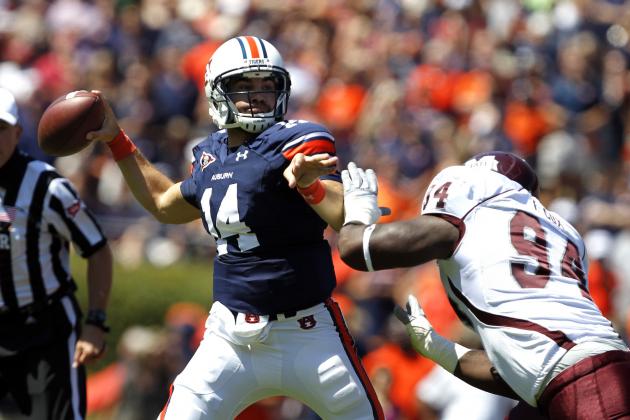 Butch Dill/Getty Images

Fletcher Cox has been labeled as more of a rushing defensive tackle than a run-stuffing one and that is not always what teams are looking for from a player of his size. With the right kind of coaching he can grow into more of an all-around player but that's an intensive proposition.
Bust Potential: Moderate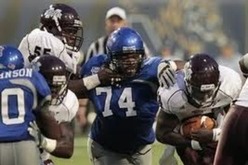 Dontari Poe is the ideal body type for a strong interior defensive lineman who can dominate the middle of the field and eat up blocks. He has great athleticism for his size and could be a sleeper late in the draft.
Bust Potential: Moderate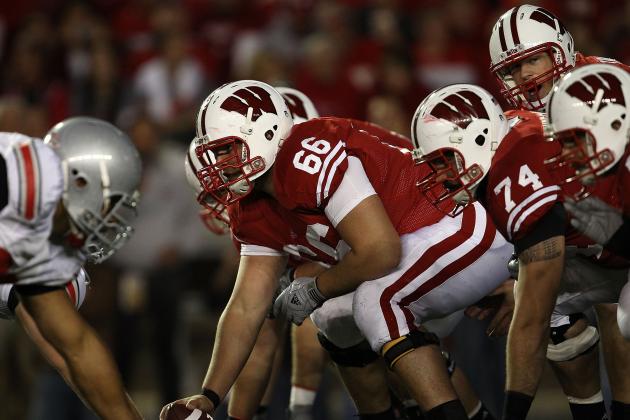 Jonathan Daniel/Getty Images

Peter Konz was a late entrance into the draft hopefuls but is easily the strongest candidate from the center position, which is a tough one to fill for many teams. When teams find a center, they tend to hang onto them for a long time, making it even more important to select the right one in the draft.
Bust Potential: Low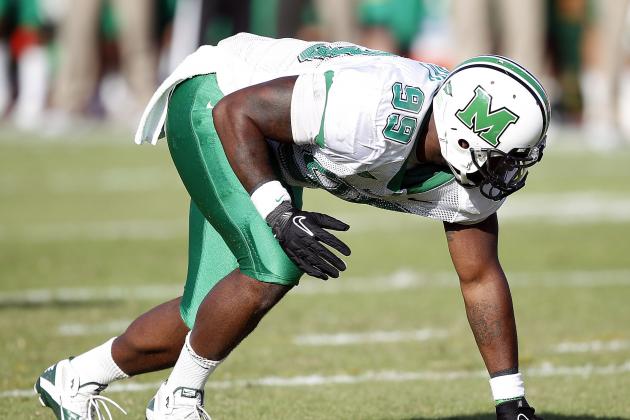 Bob Levey/Getty Images

The pass-rush extraordinaire has been somewhat unheralded coming out of Marshall, but that could be changing soon. Vinny Curry is a freakish athlete who can be a huge impact player on defense, but his skills are raw and need to be developed.
Bust Potential: Moderate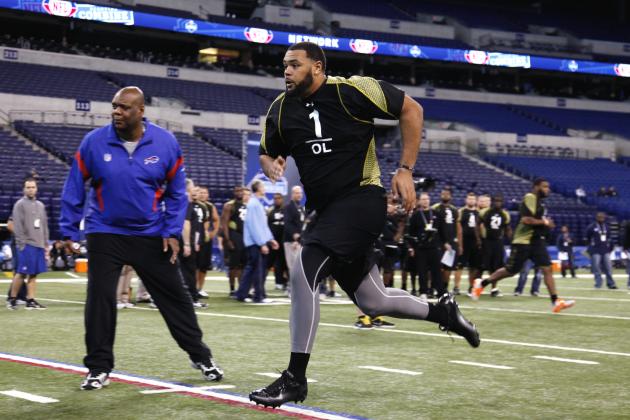 Joe Robbins/Getty Images

Another value pick late in the first round that equates to safety and likely starter sooner than later. Mike Adams is a power tackle from Ohio State and has length to add to his power on the outside of the offensive line.
Bust Potential: Low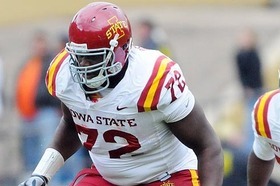 Another mountain of a man in the middle of the offensive line makes for good protection and a stout running attack. Teams looking for either of those things later on in the draft can look to Kelechi Osemele out of Iowa State for solutions.
Bust Potential: Moderate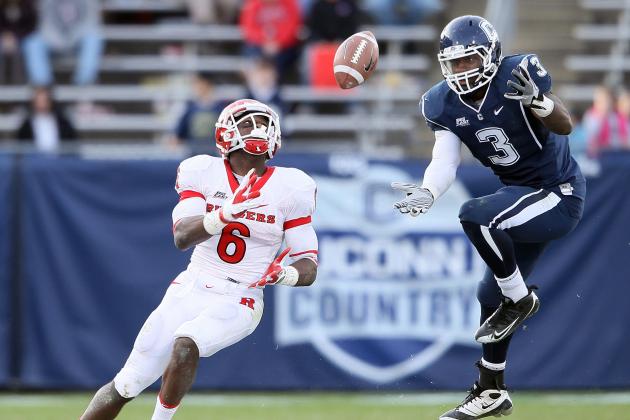 Elsa/Getty Images

This Rutgers product is a solid producer from the wide receiver position and comes from a very disciplined system under former coach Greg Schiano. He has great hands and good athleticism, which should make him a great pro.
Bust Potential: Low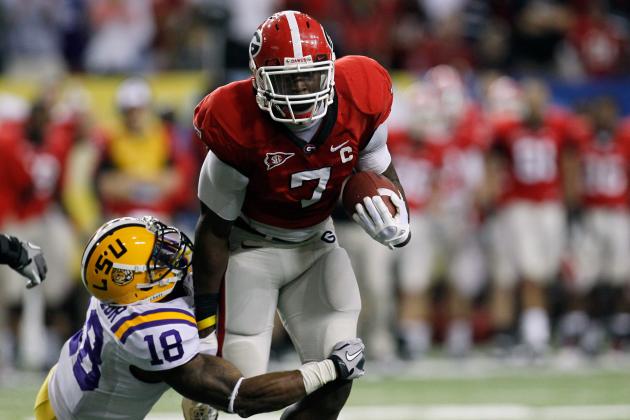 Kevin C. Cox/Getty Images

This top tight end product from Georgia can fill a big need for many teams looking for a solid producer at the tight end position. He could be a big-time receiving threat, which is becoming a huge priority for teams these days.
Bust Potential: Moderate