UFC 144: What We Learned About Ryan Bader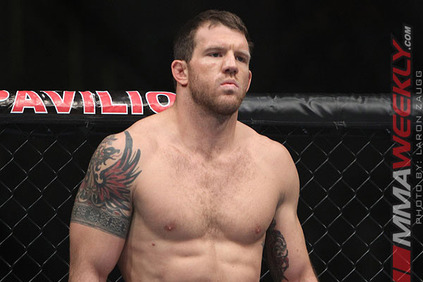 Ryan Bader/ Laron Zaugg for MMAWeekly.com
At UFC 144, Ryan Bader scored unarguably the biggest win of his career.
Before the sold-out crowd at the Saitama Super Arena in Japan, Bader defeated former UFC champion Quinton "Rampage" Jackson over the course of three rounds, taking an uncontested decision win against a formidable and world-renowned opponent.
Now, Bader has now asserted himself once again as a top contender in the light heavyweight division with that pivotal performance and will likely be just a few wins away from a shot at the title.
Ryan Bader/Laron Zaugg for MMAWeekly.com
Begin Slideshow

»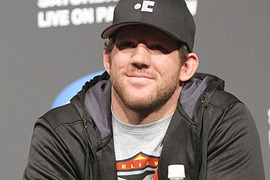 Bader/ MMAWeekly.com
After suffering two consecutive losses at the hands of Jon Jones and Tito Ortiz, Ryan Bader picked up a victory over the unheralded Jason Brilz before getting thrown right back into the fray, taking on a former world champion in Jackson.
After getting rocked by the bruiser early with a slam, it would have been easy for Bader to wilt under the pressure like he has in the past. However, Bader stayed vigilant in his approach and eventually did enough to survive, regroup and earn the decision after three rounds of hard-fought action.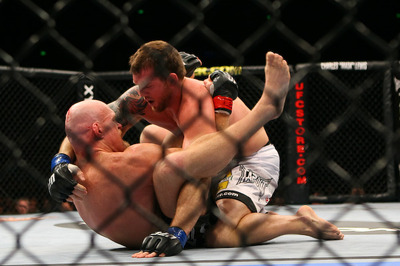 Bader (top)/ Sherdog.com
It's no secret that Bader, an NCAA Division I All-American, had great wrestling skills to begin with.
However, many believed that his skills on the mat would not be able to rival that of Jackson, who hails from an amateur wrestling background himself.
As the fight wore on, Bader became more and more successful with his power doubles, wilting Jackson as the match entered the later rounds, thanks to his top control and mounting ground-and-pound blows.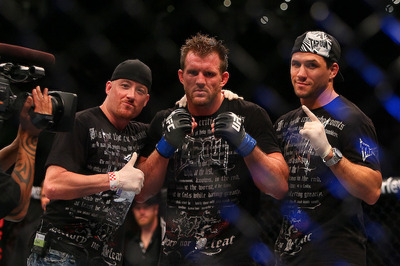 Bader (middle)/ Daniel Herbertsen for Sherdog.com
In the past, Bader has shown that his aggressive, in-your-face approach proved especially detrimental to his stamina.
Though he often fatigues considerably as fights enter the later rounds, this time Bader was able to keep up a moderate pace throughout fifteen minutes of action against a world-renowned opponent in Jackson.
In doing so, Bader was able to utilize his own superior conditioning in order to chip away at Jackson, who was notably gassed at the end of the second round.