NFL Combine 2012: Grading the NFL Network's Coverage of the Combine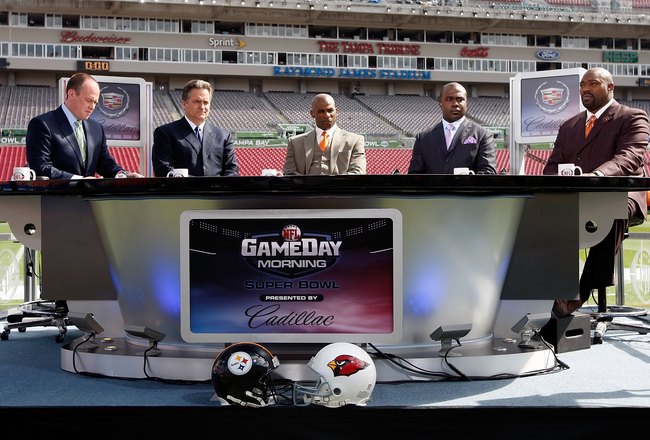 Jamie Squire/Getty Images
The combine is not an easy event to cover—talking about a bunch of guys in spandex for hours upon hours for several days in a row is much easier said than done.
However, since there is nothing much else to talk about in the middle of February, NFL Network has graciously undertaken the task of showing every minute of the combine and breaking it down into consumable parts.
I have heard that some scouts don't even attend the combine anymore, as NFL Network shows everything they need to see, so they can evaluate from the comforts of their own home.
Let's take a look to see how the Network is doing in the coverage of the 2012 combine.
Commentary: A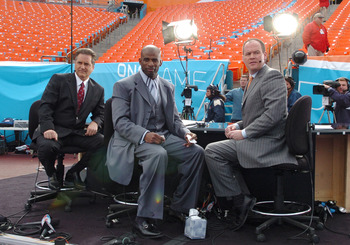 A. Messerschmidt/Getty Images
The best addition to this year's coverage of the combine is Greg Cosell, who is a well-respected film guru who has forgotten more about football than most of us will ever know.
Combined with Mike Mayock, Bucky Brooks, Michael Lombardi and Charlie Casserly, there is a lot of scouting and executive experience on the panel.
The Network also added Matt "Money" Smith to it's team, who has been terrific in his pairing with Buck Brooks. He asks intriguing questions that develop a good conversation throughout the broadcast. The audio portion of the combine is good enough to listen to without even watching what is occurring on your television.
Visuals: B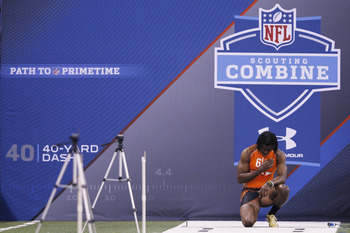 Joe Robbins/Getty Images
Covering an event like the combine is not an easy task. There is a lot of downtime, and, when the stars are not performing drills, it can be difficult to maintain a casual audience.
NFL Network does a good job in closeups and capturing the drama that is going on, as each player has their careers on the line through this process.
However, adding more graphics would be helpful in delivering a more consumable product. For example, if they put up a graph comparing each player's 40 time to past their past 40 times, it would be very interesting to even the most casual viewer.
The Network does a solid job here, but there is room for improvement.
Presentation: B+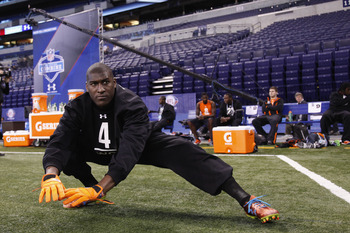 Joe Robbins/Getty Images
With all of their talent on the panel, they do a pretty solid job in terms of making information understandable for even the casual observer.
At the same time, they do know that most of those watching the combine are football junkies, so the considerable depth the experts delve into is appreciated.
However, there are a lot of instances in which there is some dead air or the commentators struggle for something to talk about. I understand how difficult it is to talk about someone running in spandex for several hours a day, but there is room for improvement here.
Overall: A-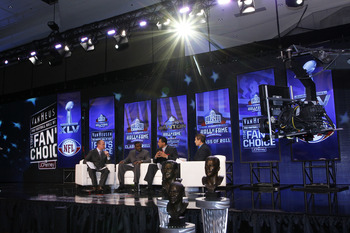 Joe Robbins/Getty Images
Covering an event like the combine can be quite an daunting task: Being on live TV for hours at a time for several days in a row is a daunting task for any producer.
But the NFL Network does a great job at catering to its audience; they understand that mostly hardcore fans are watching the combine, but they are sure to highlight the stars and make information digestible to the casual fan.
There is some room for improvement in terms of visuals and presentation, but the combine is an event I look forward to every year, mostly because of NFL Network's stellar coverage of the event.
Keep Reading