UFC 144 Results: What We Learned About Quinton "Rampage" Jackson
Quinton Jackson/ Scott Petersen for MMAWeekly.com
It wasn't the exact kind of homecoming that UFC 144's Quinton Jackson was expecting.
A staple of the now-defunct Pride organization, Jackson lost a lackluster decision at the hands of Ryan Bader, who managed to edge out the former world champion after three rounds of action.
Now sitting at a crossroads in his career, Jackson will have to answer a lot of questions in the coming days, though, we've already learned plenty about the 33-year-old thanks to his most recent performance.
Quinton Jackson/ Scott Petersen for MMAWeekly.com
Begin Slideshow

»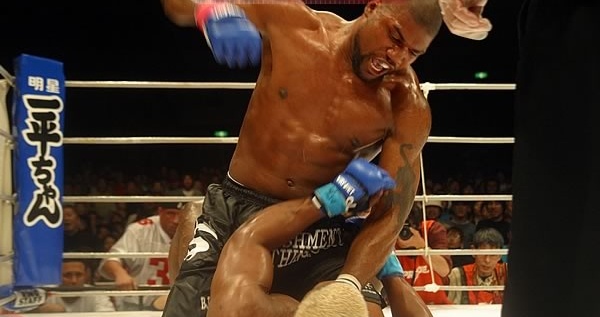 Jackson (top)/ Sherdog.com
Remember those slams that made Jackson oh so famous all those years ago? Well, if anything, the Memphis native made an attempt to make the bout all bits exciting and memorable, as he managed to slam the NCAA Division I All-American.
Despite gassing in the later rounds, Jackson managed to rock Bader midway through the bout and hunted for the finish. His body failed him as the fight wore on, though. It was apparent that Jackson made efforts to end the bout decisively, but Bader was just that good.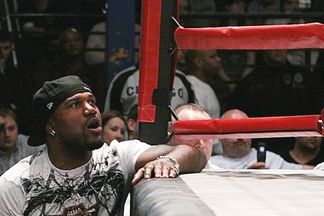 Jackson/ Joe Harrington for Sherdog.com
Admittedly injured before heading into his battle with Bader, Jackson continued to trudge forward with the fight; however, he did so while drawing the ire of the fans and media alike.
Jackson came into his bout with Bader a staggering five pounds overweight, something that "Rampage" has not been known for in the past.
When fight time rolled around, Jackson had gone from the consummate favorite to the proverbial underdog, and rightfully so, since the fighter seemed to be going through the motions all in an effort to compete in Japan.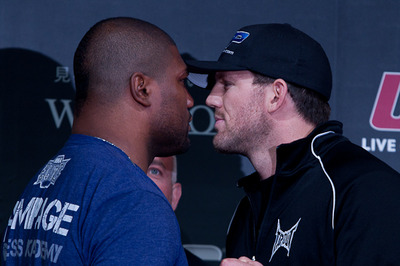 Jackson (left)/ Sherdog.com
As someone who is 1-2 in their last three fights and who's failed to challenge for a world title, Ryan Bader isn't exactly the kind of opponent that would excite most former world champions, particularly Rampage.
Jackson expected a more notable opponent, somebody along the lines of a Mauricio "Shogun" Rua, though, the Memphis fighter opted to take the bout with Bader in an effort to fight on the Japan card.
Now on a two-fight skid, Rampage will need a decisive victory in his next outing in order to remain among the best in his class, and only a top-caliber opponent will do it, as Jackson needs the right kind of motivation in order to remain lively.