NBA All-Star Game 2012: Andre Iguodala and All-Star Debuts You Must Watch
February 26, 2012

Mike Ehrmann/Getty Images
The 2012 NBA All-Star Game will feature a number of players making their All-Star debuts who you must watch because they are the future stars of the sport.
It's nice to see many of these players receive the recognition they deserve for their fantastic play this season, many of which are bright young stars.
Let's look at three first-time All-Stars who you must watch closely on Sunday night in Orlando.
Andre Iguodala
Philadelphia 76ers star Andre Iguodala was the subject of many trade rumors in the offseason, but he has been absolutely fantastic for the surprising leaders of the Atlantic Division.
Iguodala is one of the most exciting players in the league thanks to his terrific athleticism, dunking ability and scoring talent.
He has become more of a team player this season and it's really benefited the 76ers. Iguodala's scoring average is down, but his rebounding and assists averages are currently above his career mark.
Roy Hibbert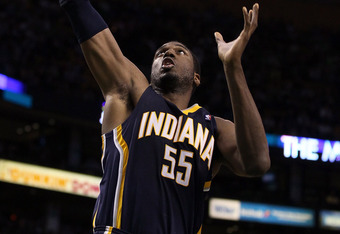 Elsa/Getty Images
The Indiana Pacers center is one of the most talented young big men in the NBA and is certainly one of the stars of the future.
Hibbert's rebounding and defense are two of the primary reasons that the Pacers have the third-best record in the Eastern Conference.
The Pacers center is averaging 13.8 points and 9.6 rebounds per game this year, both of which are above his career averages.
Luol Deng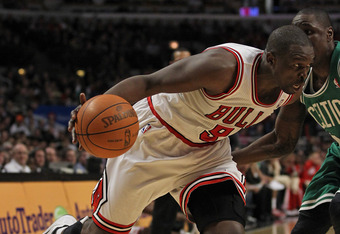 Jonathan Daniel/Getty Images
Chicago Bulls forward Luol Deng has been a very good player for many years and is finally getting the credit he deserves with an All-Star selection.
Deng is one of the more underrated players in the NBA and is an all-around talent who can score from anywhere on the court while playing tremendous defense at the other end of the floor.
The Bulls star is averaging 15.9 points and 6.9 rebounds this season for the team with the second-best record in the Eastern Conference.