NFL Combine 2012: 5 Bold Predictions for Sunday's Workouts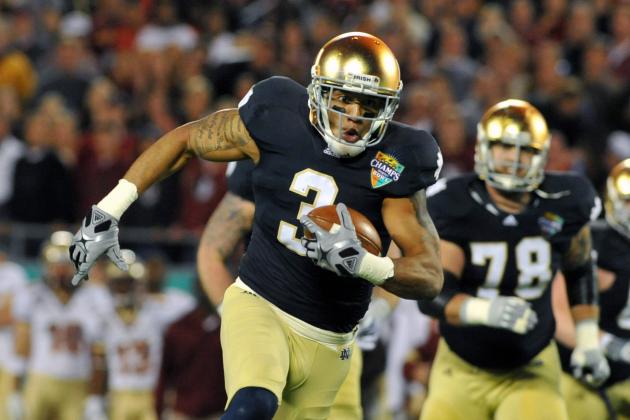 Al Messerschmidt/Getty Images

Today's group of prospects are by far the most exciting of the entire NFL Scouting Combine. You are looking at some of the very best players from three extremely important skill positions.
You are also looking at some of the most elite prospects in the entire 2012 NFL draft. Andrew Luck and Robert Griffin III will go up against one another in the beginning of what promises to be a "joined at the hip" relationship between the two talented signal-callers.
With Trent Richardson sitting out the events, the best of the rest at the running back position will get an opportunity to prove their worth in what promises to be an extremely deep draft at that position.
At wide receiver, the very best prospects are going to take part in a gauntlet drill that can best be described as difficult.
Individuals from small schools like Robert Turbin (Utah State) and Brian Quick (Appalachian State) will also have the best opportunity of the offseason to prove that they belong in the argument with the best at their positions.
This article is going to give you five bold predictions in what promises to be a great day of football.
Begin Slideshow

»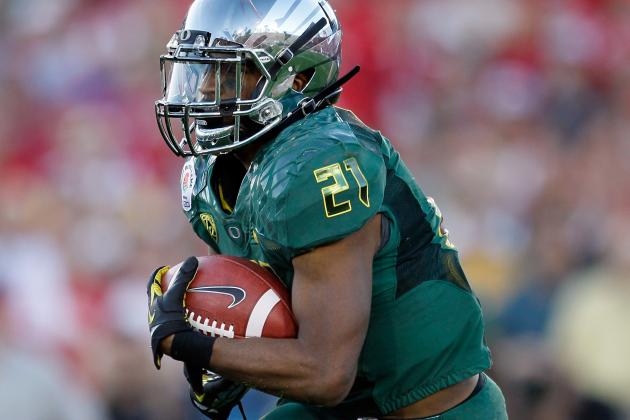 Jeff Gross/Getty Images

LaMichael James has all the athletic ability that translates well to the combine. He reportedly runs a 40-yard dash in just over 4.40, has great initial burst and cutback ability.
It is these skills that will set James apart from the rest of the running back class performing in front of scouts this morning.
This doesn't mean that the former Oregon back will be seeing his name mentioned in the first or second round. He still doesn't have the build or frame to be an every down back in the NFL.
What it will do is give him another piece of tape to prove to teams that he can be a really good complementary back at the next level.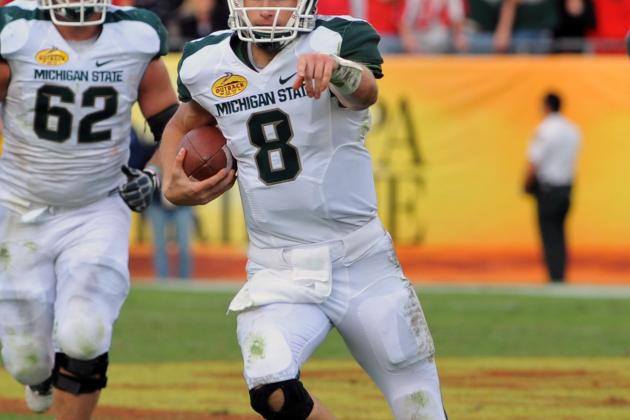 Al Messerschmidt/Getty Images

All the talk is going to be about Andrew Luck and Robert Griffin III this morning, but you really need to take a look at the best of the rest in what appears to be a pretty deep draft class at this position.
Even with Ryan Tannehill and Brock Osweiler sitting out the combine, there are a number of names to watch.
Nick Foles, Arizona
He impressed a great deal during Senior Bowl week and is now among the best of the rest. Foles will have to show that he can handle the route tree a great deal, while showing strength in the pocket. If he does this, expect the Arizona product to get a lot of play from pundits following today's events.
Brandon Weeden, Oklahoma State
There has been some thought given to the idea that Weeden may find himself sneaking into the first round. His performance at the combine this morning will go a long way in either supporting or denying this notion. He seems to have the skill set to do really well in the quarterback-specific drills.
Kirk Cousins, Michigan State
Here is a real wild card. Cousins has the physicality to be a pro quarterback. I want to see how Cousins does in the three- and five-step drops, something that scouts are really going to take a look at this morning.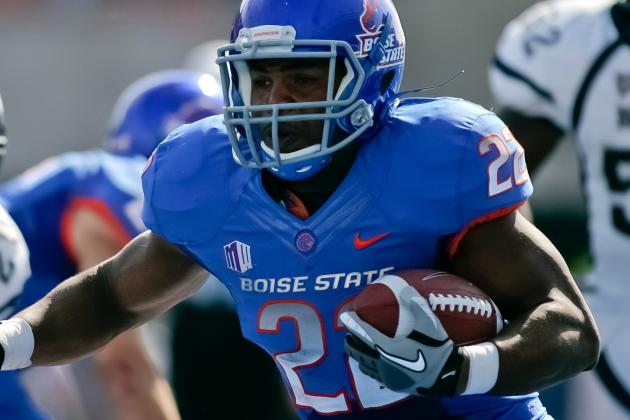 Otto Kitsinger III/Getty Images

Doug Martin is one of my favorite players in this entire draft. He has the size and speed to be a dynamic running back at the next level.
You can expect the former Boise State star to be a workout warrior today. He will run a solid 40, has already benched 28 reps and has the field vision to dominate the running back-specific skills that he will be running today.
As of right now, I have Trent Richardson and Lamar Miller ahead of Martin, which indicates that the talented back is probably a second-round pick.
What I do expect is that Martin will surprise the scouts and skyrocket up there with Lamar Miller into the middle of the first round.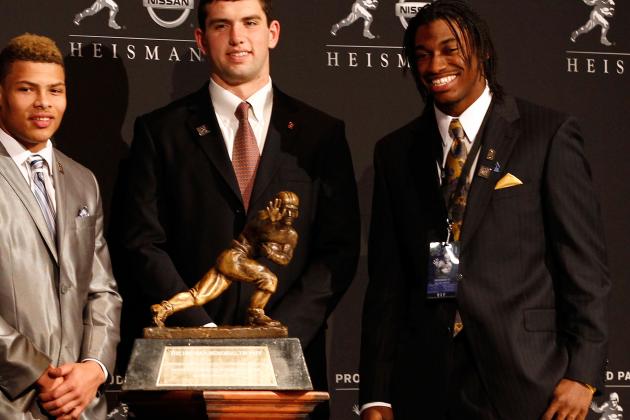 Jeff Zelevansky/Getty Images

It is becoming increasingly evident that Andrew Luck and Robert Griffin III are the top two prospects in the 2012 NFL draft. Their performances this morning could go a long way in cementing that idea and making it a reality.
Neither will be running the 40-yard dash, but that really isn't an issue at this point.
I want to see how they do handling the route tree as well as improving on mechanics that already seem pro-ready. They both have a relatively quick release, lower arc on their throwing motion and possess great accuracy in the intermediate routes. These three skills will shine through big time today.
When all is said and done, both Luck and Griffin III may prove to be the biggest winners of the combine despite the fact that neither had a lot to gain.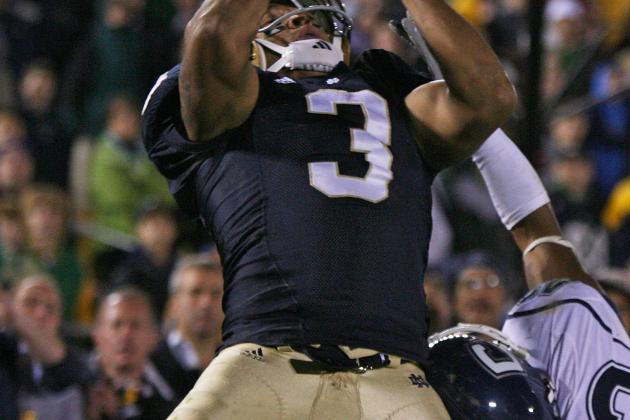 Jonathan Daniel/Getty Images

The gauntlet drill is going to be telling when it comes to the receivers today. It is one of the toughest position-specific drills at the combine and some players are just not cut out for it.
Michael Floyd has the skill set to not only ace the gauntlet drill, but the more generic drills as well. Look for him to impress in the 40-yard dash, perform well in the weight room and show great vertical ability in the leaping drills.
If that happens, as I suspect it will, Floyd will come out the biggest winner of any receiver today. After all, it is extremely hard to deny the physical ability that he possesses.