25 Swimsuit Models Who Could Take Kate Upton's Crown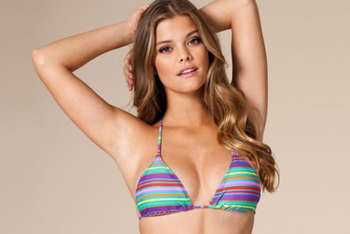 Kate Upton has become the hottest thing in a swimsuit in a long time. In 2011, she was named the Sports Illustrated Rookie of the Year in her first SI Swimsuit edition appearance. Kate made the cover this year wearing the tiniest bikini in the history of thread. Is it just me or are these bikini's getting smaller and smaller?
But everything that goes up must come down. When the Kate Upton high wears off, and it will before you know it, we will all be looking for someone new. Who is the next bikini model that will make a name for herself on the cover of the Sports Illustrated Swimsuit edition?
I have compiled a list of the 25 sexiest bikini models I could find that should one day dethrone the queen, Kate Upton, on the cover of SI. Enjoy.
25. Kenza Fourati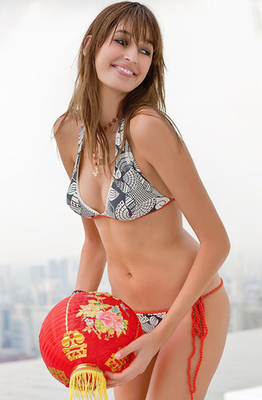 coolspotters.com
Kenza Fourati is a newbie to the Sports Illustrated swimsuit world. In her first SI appearance was in 2011.
She was not in this year's issue but that does not mean she can not make the cover in 2013. It only means that they are saving her for the next time. SI doesn't want to give away their secret for next year yet.
24. Kim Cloutier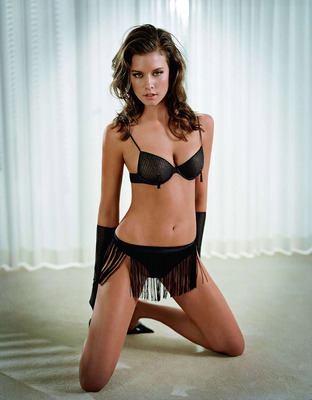 I wonder if all the people in Canada are as nice as they are portrayed on TV. Do you think it would be fun to test that theory?
Imagine going to a bar, spotting the beautiful Canadian supermodel Kim Cloutier from across the room and taking a run at her. She might be the first Canadian to use bad words.
23. Ashleysha Yesugade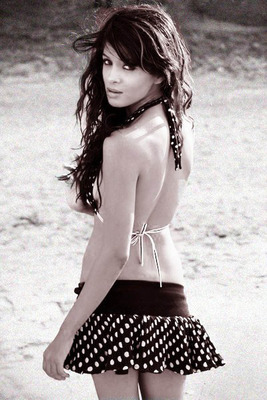 Most people know the Tyra Banks, Heidi Klums and Brooklyn Deckers. But what about all the women that go unnoticed but have a high level of hotness?
Ashleysha Yesugade is one of those lesser-known hotties that is about to get some well-earned respect. Not only is she beautiful, she is also single. That is enough to keep my interest pointed her way.
22. Chrissy Teigen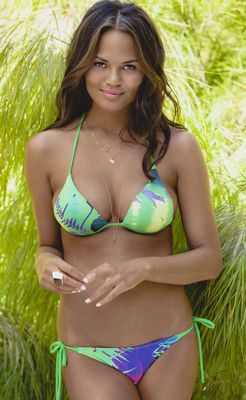 Thanks to Twitter, we no longer have to deal with the media to get our information. We can rely on each other and the celebrities themselves to provide us with the necessary details.
One person in particular is Chrissy Teigen. A recent Tweet from Chrissy reminds us that three women is always better than two.
She said, "The 3 way group texts I have with @BrooklynDecker and @ErinAndrews need to be made into a book."
21. Alyssa Miller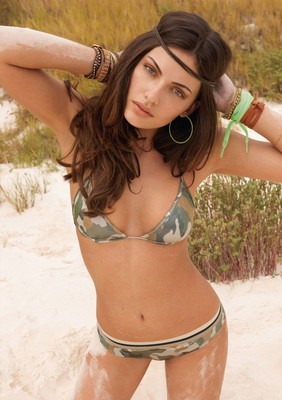 From Guess to Sports Illustrated, Alyssa Miller has made a name for herself in the modeling world. She is relatively new and at the age of 21 shows tons of promise for the future.
If she does not make the cover in 2013, she might be closing in on 2014.
20. Natasha Poly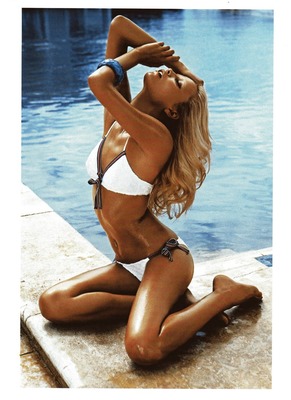 Do any of the women in Russia have problems getting jobs as a model? I would bet that 90 percent of the women stand six foot or taller and weigh a buck ten.
Natasha Poly is actually one of the shorter Russian models and she still stands at 5'11". I would not mind looking up to her.
19. Nina Agdal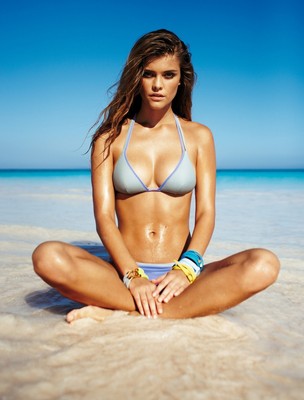 This photo of Nina Agdal does not do her any justice. I came across several hundreds of pictures of Nina and this one is only a taste.
But the best pictorial I found was from Guyism.com. They put together a group of her sexiest shots ever.
18. Ana Beatriz Barros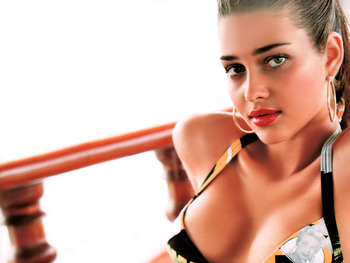 http://www.wallpapermedia.eu/
If you were wondering about whether or not the women from Brazil were as hot as I keep saying they are, Ana Beatriz Barros is one of the examples. She is the tallest and sexiest supermodel I can remember hailing from my favorite country.
Even if she was short, she would still be the hottest of any room she entered.
17. Lucia Dvorska
Cue the Bratislava jokes.
I always wondered if Bratislava was a place I would like to visit but after watching Eurotrip, my idea of what life was like over there made me reconsider.
16. Fernanda Motta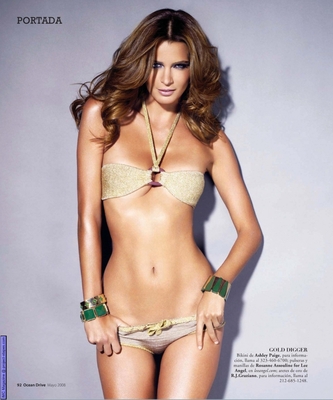 It is simply amazing. Fernanda Motta is another model from Brazil. This is becoming a bit unfair.
If the U.S. was ever under attack and we needed to evacuate, I think I already know where I will be flying.
15. Esti Ginzburg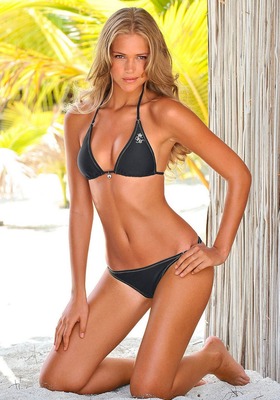 There are not that many beautiful women in this world that would put aside their modeling career to enter the military. Esti Ginzburg would be one of them.
In July of 2009 she entered into the IDF, Israeli Defense Forces, for her mandatory two-year service that all citizens are required to do.
How would you like to fight standing next to this?
14. Jessica Gomes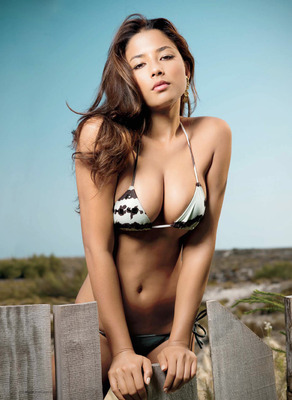 Just when I though Linsanity was over, it reaches into modeling.
Jessica Gomes said recently on her Twitter, "Jeremy Lin #asianpower represent! Go Knicks!"
I guess it is time I got on board too. #LinSane
13. Anne Vyalitsyna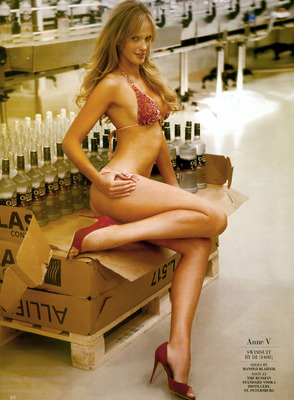 Anne Vyalitsyna is better known by her modeling name, Anne V.
After spending 20 minutes trying to figure out how to say the Russian last name I surrendered to the cause. I would much rather be spending time look at her photos than saying her name. Right?
12. Daniela De Jesus Cosio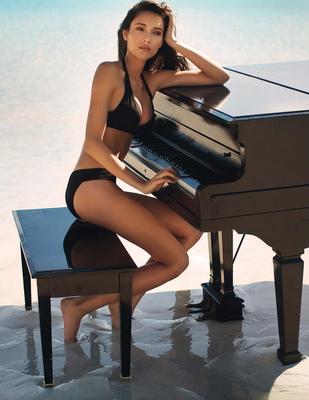 At the age of 26, the Mexican supermodel has finally made an appearance on one of my lists. Where has she been all this time? How did I miss her?
She is easily one of the hottest women I have ever written about. Easily.
11. Miranda Kerr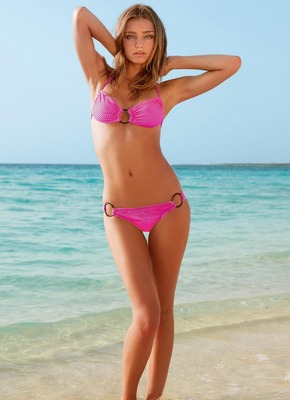 Beautiful women with a sexy accent are a dime a dozen. Especially in Australia where the lovely Miranda Kerr is from.
If there was only a way for me to fly down under and meet some of these women. I would love to do more in-depth research.
10. Nina Senicar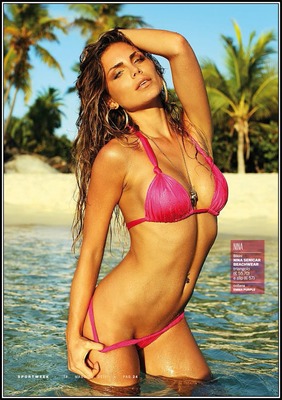 Thanks to the wonderful world of Wikipedia, I know everything about the 26-year-old prodigy from Yugoslavia. She works in Italy and also does work as a showgirl.
That is it.
Nothing more, nothing less. Oh, and she was once a nationally recognized horse rider.
9. Ariel Meredith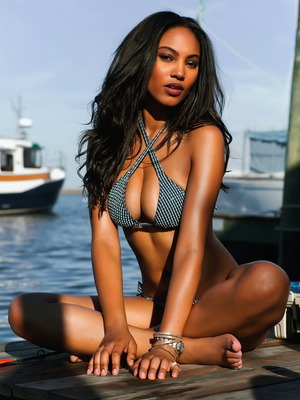 Ariel Meredith is a fellow Louisiana prospect. She hails from the Northern LA city of Shreveport and has been featured in everything from David's Bridal to Victoria's Secret.
She was once asked by a modeling agency to have breast reduction surgery. And if I knew the name of the agency I would ridicule them for life.
8. Michelle Vawer
When it is cold outside, I imagine myself sitting on a beach drinking a beer while listening to the peaceful sounds of the water as it comes to shore.
I also picture beautiful women like Michelle Vawer walking up and down the beachfront too. That just makes the dreams much more appealing.
7. Genevieve Morton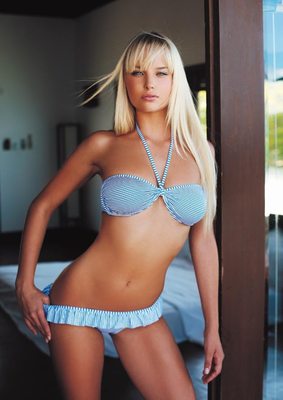 Genevieve Morton is more than just a beautiful blonde bikini model from South Africa. She is also becoming one of the most talked about SI models in the past three years.
If I had to but a number on her chances to make the cover next year, she would be in the upper 80 percent range. There is also a two percent chance I can get a date with her, but that would be inflating the numbers.
6. Izabel Goulart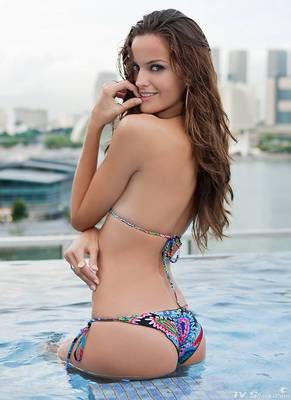 If I have learned one thing in my lifetime, it is that the women in Brazil are hands down without question the hottest in the world. No other country can compete in the same category.
Once you break it down to which country holds the most beautiful women, you will see that Izabel Goulart belongs to a country that dominates. No other country, the U.S. included, can count off 10 women of equal hotness. That is amazing.
5. Sara Jean Underwood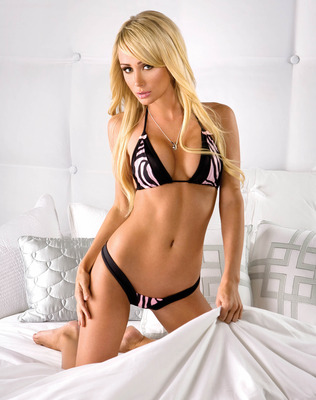 Maybe this choice was a bit of a stretch. It is rare that a woman that has previously posed for Playboy would make the cover of a SI Swimsuit issue. Only a few of the previous cover models have even posed nude period, let alone for Playboy.
So hoping Sara Jean Underwood would make the cover is about as close to a dream as wishing Megan Fox would pose for Playboy. But anything could happen.
4. Catrinel Menghia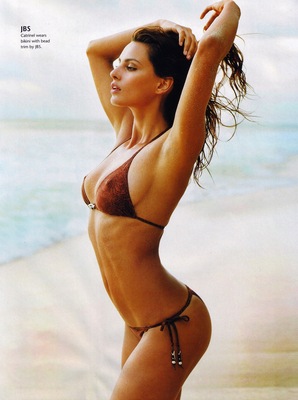 It will not be long before you recognize this Romanian beauty.
If you need some help, here is a hint. Catrinel Menghia was in a car commercial during the Super Bowl where she bent over and I nearly broke my neck trying to get back into the living room to watch it.
Here is a better clue: It was for a Fiat 500 Abarth Coupe. Remember now?
3. Lisa Morales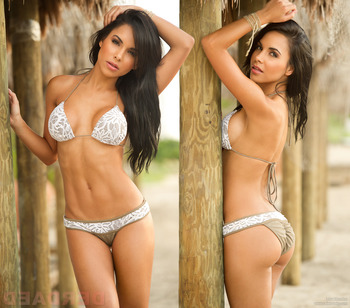 According to Lisa Morales's bio on Bikini.com, she loves to live in Miami because it is not only beautiful down there but she is both Puerto Rican and Cuban so living anywhere else would not work for her.
Regardless of her reasons, she belongs in Miami and near the beach. We would hate to see her cover up that sexy body. That would be just plain wrong.
2. Adriana Lima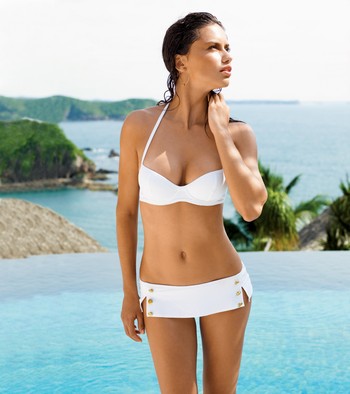 It is not crazy to think that one day Adriana Lima could make it on the cover of the SI Swimsuit issue.
In fact, by 2013 Adriana Lima will be the biggest thing in modeling ever. She is already one of the most beautiful models in the world, but by the end of 2012 her popularity will grow past Gisele's and into space.
I will keep on pushing her for the cover in 2013 and I think you should too. But wait, there is one more lady on the list.
1. Jordan Carver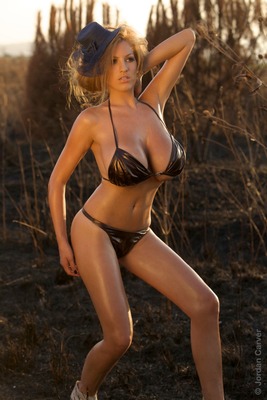 Jordan Carver was an accident. I caught a glimpse of her photos as I was passing through a random website. I saw her beautiful and amazing body but could not put into words how incredible she is. This is me trying.
If SI put her on the cover, they might have to make it an extended cover with an extra page to cover the entire body.
Jordan Carver is winning. Fact.
Keep Reading