Vitali Klitschko vs. Dereck Chisora: 5 Things We Learned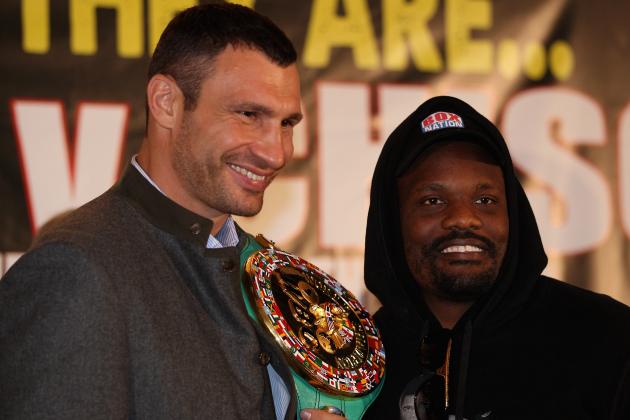 Andrew Redington/Getty Images

Last Saturday, February 18 in Munich, Germany, WBC heavyweight champion Vitali Klitschko retained his belt with an at times exciting but ultimately one-sided unanimous decision over Dereck Chisora. In many ways, it was a typical night's work for the 40-year-old Ukrainian champ, another easy win over an over-matched opponent.
In other ways, the fight was unlike any heavyweight clash in recent years, the launching pad for a genuine international incident stemming from Chisora's post-fight press conference brawl with fellow British heavyweight David Haye.
Along the way, it was among the more memorable fights involving a Klitschko brother in recent years.
Begin Slideshow

»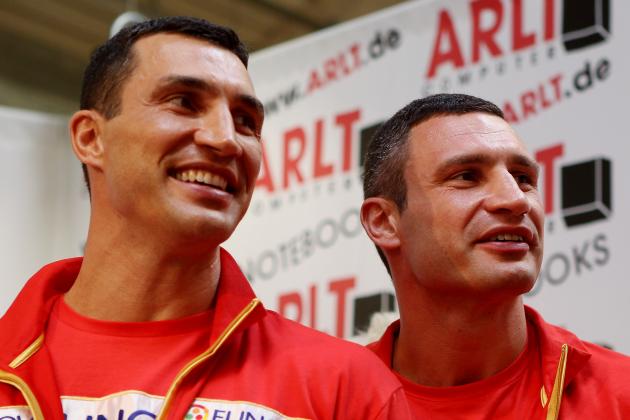 Scott Heavey/Getty Images

I grew up as a sports fan in the late 1970's and 80's, so I still can't get over the fact that world heavyweight title fights are now routinely unavailable to watch live in the United states.
I realize that the fight was supposedly broadcast on something called Epixhd.com. I checked it out and it looked kind of like hulu. I went so far as to sign up for a free two-week trial, so I could watch the fight, but I was never actually able to get the content to stream on any machine in my house.
I had to watch European television uploads on YouTube the next morning.
Meanwhile, American boxing fans missed an interesting fight by a man who has unquestionably compiled one of the greatest records in the history of the heavyweight division. The older Klitschko brother improved his career record to 44(40)-2(2). He has one of the division's highest all-time knockout ratios and his only two losses were due to injuries.
Chisora, who fell to 15(9)-3, was an inexperienced but game challenger. He has heavy-hands and was looking to unload against a 40-year-old champion fighting at less than 100 percent of his capacity.
Less than his best or not, Klitschko was still far too good for his challenger, yet again.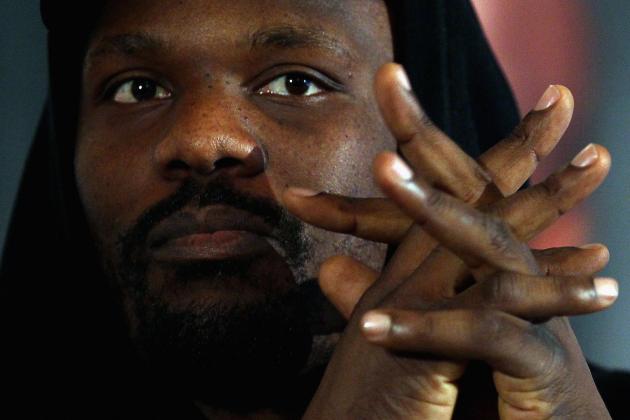 Andrew Redington/Getty Images

Both pre and post fight Dereck Chisora seemed to be doing his level best to channel the troubled spirit of Mike Tyson. He slapped Vitali Klitschko at the weigh-in and spit in brother Wladi's face just prior to the fight.
At the presser after the fight, he engaged in an exchange of insults with fellow-British heavyweight David Haye, then got up from the podium, walked across the room and instigated a brawl, eventually threatening to shoot Haye.
In other news, Chisora fought a spirited fight against the Ukrainian champ. He certainly made a lot more honest effort to back up his pre-fight smack talk that his floptacular countryman Haye did during his shot at younger Klitschko brother Wladamir.
In the wake of Chisora's big weekend a lot of people are saying he ought to be banned for life. A lot more people are saying "Oh man, I'd like to see him fight David Haye."
I'm firmly in the second camp. Maybe it's because I was stationed in Germany with the army and participated in completely irresponsible and unacceptable brawls there myself, but I'm more than willing to give Chisora and Haye passes on their little presser tilt.
Let the two spirited lads settle their problems in the ring.
The one constant in an otherwise wild weekend was Vitali Klitschko's performance in the ring. As usual, the Ukrainian giant employed his superior reach and excellent movement to control the range of the fight and land punches with both hands.
Chisora fought more or less the correct fight against Klitschko. He used good head movement and level changes to continually press forward, frequently getting in range to score himself.
He was also fighting a one-handed fighter. Klitschko had a torn ligament in his left arm that made it difficult for him to use his left hook and jab with its normally brutal effectiveness.
Still, as is the norm for a Klitschko fight, it was never really close.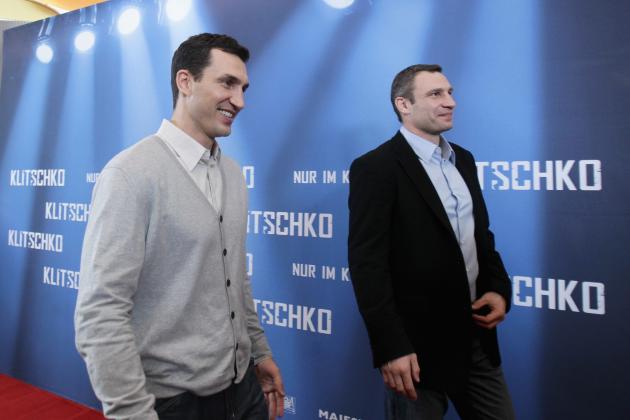 Andreas Rentz/Getty Images

I'm not sure this actually qualifies as "something we learned." I think this was the general consensus before the fight, as well.
Vitali Klitschko, along with younger brother Waldimir, has dominated the heavyweight division for the better part of the past decade. He has barely lost a round in years.
At this point, he and his brother have so thoroughly cleaned out the available pool of contenders that he's reduced to fighting exciting prospects like Chisora, who still doesn't have 20 professional fights.
You would think that after the kind of aggressive performance Chisora put on against Klitschko, David Haye would not be anxious to insert himself immediately into the conversation. Does he really want the boxing fans of the world to instantly compare his own flop of a performance with Chisora's more inspired effort? He's never going to win that comparison.
But give Haye credit for being able to get attention on himself and the heavyweight division. The Klitschkos may struggle to get their fights on American television, but something tells me a future showdown between Chisora and Haye will have no such roadblocks.