Fantasy Baseball 2012: Head-to-Head vs. Rotisserie Leagues...Which Is Better?
February 26, 2012

As our friend Bill Shakespeare would say, "Head-to-head or rotisserie, that is the question."
It's the age-long debate between fantasy baseball addicts. Both sides are animated about which league is the right way. H2H and roto both have their pros and cons, so which is the better league? Let's take a look at the details before coming to a conclusion.
Rotisserie
Basic description:
You are playing against every member of your league the entire year; there are no weekly matchups (like you would find in fantasy football). You earn points by the stats that your players accumulate. For example, if you are in a 12-team league, you get 12 points if your team has the most home runs, 11 points if you are in second and so on for every statistical category. The higher your point total, the better.
Pros:
It's a more fair way of scoring. You can have the second most RBI in a week, but still lose the category in H2H. In roto, you don't have to worry about that; you'll always be rewarded for a good performance.
You avoid conflicts when comparing strength of schedules. There's a lot of luck involved in H2H. Who knows what team will struggle or go off from week-to-week. It's very possible for a team to keep getting lucky wins.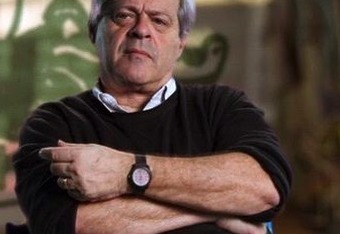 Cons:
It's not nearly as exciting. If you're a fantasy junkie like me, you love talking smack to your opponent each and every week. It's hard to do that when you don't have a single enemy.
It is less favorable for teams making a late push. If you're not near the top at the All-Star Break, you're not mounting a comeback.
There are no playoffs.
Head-to-Head
Basic description:
You play a different manager every week. You have as many statistical categories as your commissioner decides. You earn a point for every category you win. For example, if you have higher totals in runs, home runs, RBI, wins and strikeouts, you get five points. If there are 10 categories then your record is 5-5, barring no ties occurred.
Pros:
It's more like playing real baseball. When you play the real game, you played one single opponent at a time. In H2H, it feels like your playing in a series every week.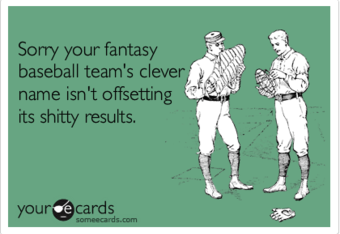 Even when you're in last place, you have hope of spoiling the leaders. Nothing feels better than tying with the dude in first place when you're in 12th. You don't get that chance in roto.
You enter a playoff bracket at the end of the season.
Cons:
Inconsistent scoring methods. You can have the third-highest totals in four different categories, but still lose in each of them.
Not always does the best team win. It's really a matter of who gets hot the latest.
Conclusion
I definitely prefer the head-to-head option. There's more drama and that certainly makes it more exciting. Sometimes it comes down to ESPN's Sunday night game, making the week-long matchup even more intriguing.
H2H has more of a real feel to it. So what if it can be more unfair. Do you think Hiroki Kuroda thought it was fair last season when he compiled 16 losses with a 3.07 ERA? That's what happens. That's the way the real game is played, and that's the way fantasy should be played as well.
Just look at how many Wild Card teams have won the World Series in the last decade. In H2H, the fifth-best team could get hot and run the table in the playoffs. There's no possible way of that in roto.
It's also good for the bottom-feeders of your league. If they're 30 points back of first place in roto, why would they even check any more? In the H2H format, you can start afresh every week, with the hopes of playing spoiler.
If you're thinking about creating a fantasy baseball league, go with head-to-head; it's way more entertaining.