NFL Combine 2012: 5 Prospects That Can Fly Up Draft Boards After the Combine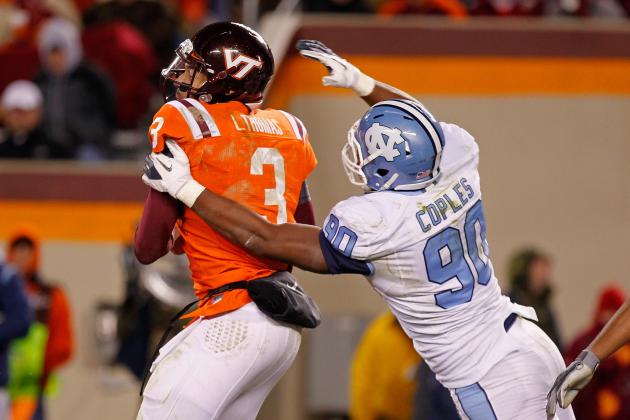 Geoff Burke/Getty Images

Every year, certain NFL draft prospects rise up boards after the NFL Scouting Combine. Sometimes, these prospects are not worthy of their elevated stocks; sometimes they are.
The 2012 NFL draft has several prospects who should see their stocks go up after the combine. Whether it is size, athleticism or strength, there are many attributes that can be established in Indianapolis.
Obviously, most combine risers are freakish athletes.
Most of these guys fit that bill as well.
Begin Slideshow

»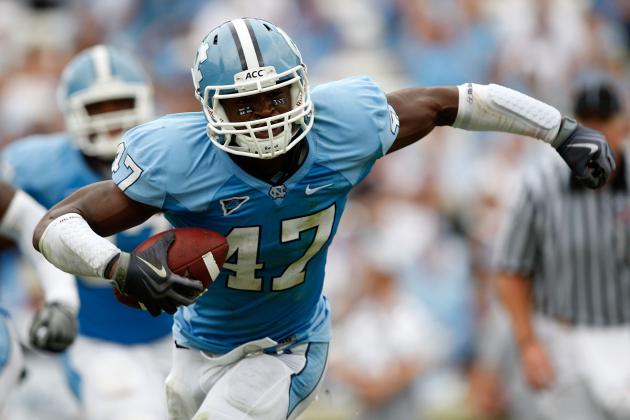 Streeter Lecka/Getty Images

Weighing in at 6'1", 246 pounds, Zach Brown is set to run a terrific 40-yard dash. The North Carolina linebacker runs like a safety and could run in the 4.4 range.
This type of speed at the linebacker position is rare. Brown will probably play the "Will" position, but his respectable size doesn't limit him schematically.
After the combine, Brown will be solidified as the draft's second-best linebacker, and he could be drafted before even Luke Kuechly.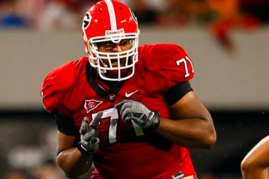 Cordy Glenn is a freak.
The 6'5", 346-pounder ran a 4.96 40-yard dash and benched 225 pounds 31 times. That 40-time was among the best for all offensive linemen, but Glenn weighed considerably more than the others in that range.
Not many offensive linemen can put up those types of numbers. This rare skill set is what will make Glenn a first-round pick.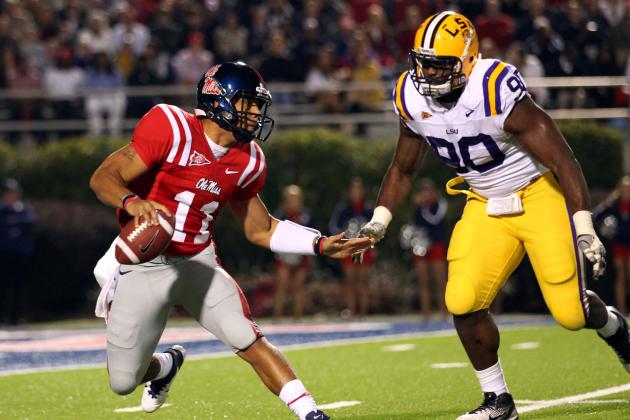 Joe Murphy/Getty Images

Michael Brockers was expected to be 6'6", 306 pounds. Instead, he weighed in at 6'5", 322 pounds.
Sure, he lost an inch, but the extra 16 pounds more than makes up for it.
The more important thing, though, is that Brockers is absolutely chiseled. He didn't gain bad weight, and he is as in shape as any player in the draft.
Expect Brockers to dominate in the drills, and the combine could solidify him as a top-10 pick. The LSU defensive tackle has incredible upside, as the combine will show.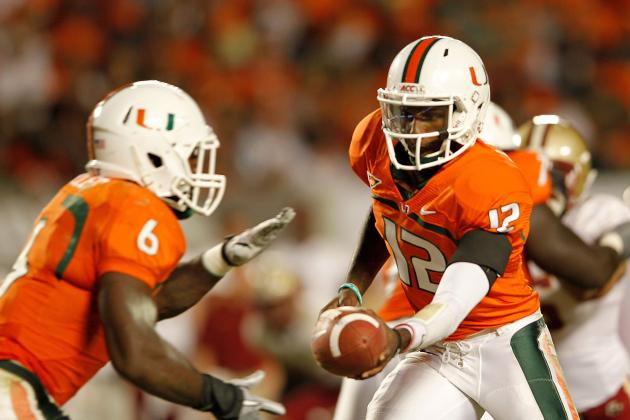 Mike Ehrmann/Getty Images

After measuring in at 5'11", 212 pounds, Lamar Miller already established that he is big enough to handle the load in the NFL. Next, he's going to impress everyone when he runs the 40-yard dash in under 4.4 seconds.
Miller has fallen out of the first-round discussion as of late, but his combine performance is going to push him back into it. Few running backs run like Miller is going to, and even fewer run like that weighing over 210 pounds.
The Miami star is a dynamic athlete, and he's going to prove it.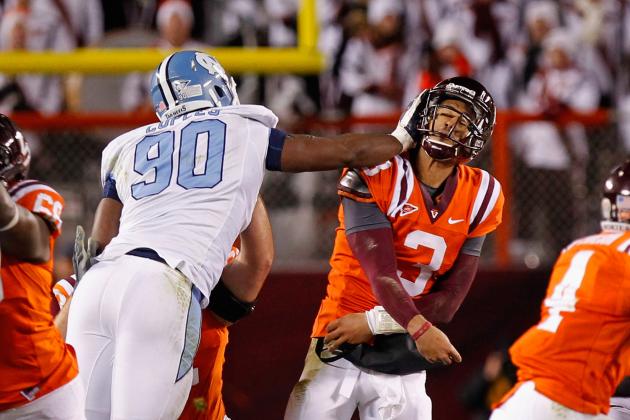 Geoff Burke/Getty Images

At 6'6", 284 pounds, Quinton Coples is a freak. The North Carolina defensive end is ripped, and he is easily the most athletic defensive end in the draft.
Mario Williams is the last defensive end to enter the draft with this type of physical ability. Now, Coples isn't as good of a prospect as Williams was, but his physical ability could make him a top-10 pick.
Many were disappointed with Coples's 2011 campaign. In Indianapolis, Coples has a chance to redeem himself and improve his stock.