UFC 144 Predictions: Keys to Victory for Yoshihiro Akiyama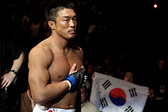 picture courtesy of Getty images
Yoshihiro Akiyama is on thin ice when he competes in Japan at UFC 144. He has lost his last three fights and now faces former title contender Jake Shields.
While all of Akiyama's fights were at middleweight, his debut at welterweight won't go well if he can't iron out the flaws in his game.
He wants to give the fans exciting fights which is commendable, but even though Jake Shields is more his size, Akiyama will need to be on his toes to defeat him.
Akiyama has the talent to win the match. The odds may be against him, though in fighting that has never stopped upsets before.
He can do some things to improve his chances and get his hand raised at the end of the night.
Begin Slideshow

»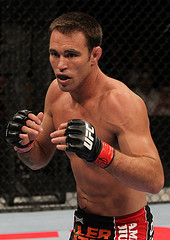 picture courtesy of Getty images
Akiyama is a judoka and a phenomenal one at that. His talent lies not in smothering his opponents on the ground, but getting them there. Shields is a lifelong wrestler and trying to grapple with him would be a huge mistake.
Taking him down would be brilliant.
It wouldn't do any damage and would take more energy from Akiyama than it would from Shields, but it would give Akiyama two huge advantages.
The first is that it might psychologically frustrate Jake Shields and get him to make mistakes.
The second is that the judges may give the round to him. It isn't fair that some judges score takedowns so heavily, but Akiyama can take advantage of it to get the win.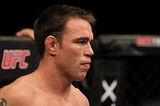 picture courtesy of Getty images
Jake Shields is a one-dimensional fighter.
He may be one of the best welterweights in the UFC, but his standup is terrible. If his opponent can stop him from getting to the ground, then they will remove most of the danger Shields presents.
Akiyama has far better standup then his opponent, and if he can keep unloading punches and keep Shields unsteady, he will be able to sweep the cards if not knock the American out.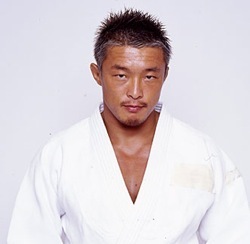 picture courtesy of heavy.com
Akiyama is the shorter man, standing 5' 10", which is a full two inches shorter then Shields, but he has a three-inch bonus when it comes to wingspan clocking in at 75" to his opponent's 72".
It will help Akiyama if he can find his perfect balance for both his height and reach because he can keep Shields at bay. While Akiyama is no joke when in the clinch because of his judo background, he will be facing an opponent whose entire career has consisted of taking people down.
Add in the fact that Chris Leben was able to submit the Japanese judoka and it equals a long night for Akiyama if he can't keep his opponent chasing after him.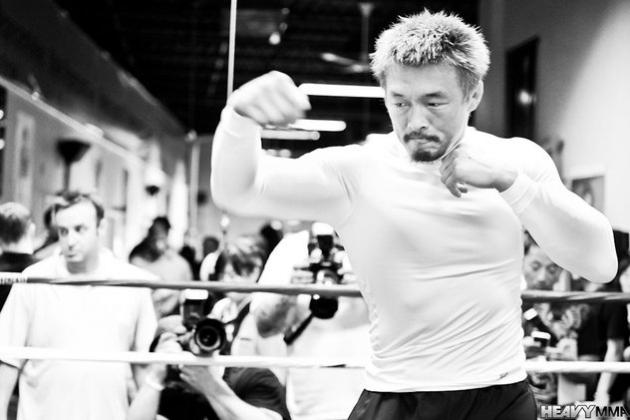 picture courtesy of heavy.com
Shields likes to grind out decisions and exhaust his opponents by getting top position and keeping pressure on them.
He has done this for his 10-plus year career in MMA. It may be what he does best, but his lack of mixing it up has made him grow rusty in other areas.
If Akiyama can keep his opponent busy and keep the fight moving fast, he can shake Shields out of his game plan.
After that, Akiyama has only to continue at that clip for two more rounds, and he will be victorious.