MLB 2012 Season: 10 Players That Need to Get off to Hot Starts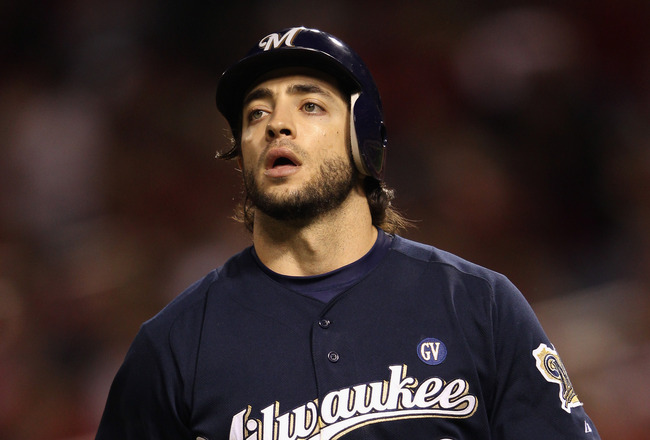 Jamie Squire/Getty Images
The baseball feeling is in the air, as players have begun reporting to their respective spring training locations.
The 2011 season ended with a bang, and that excitement continued to the offseason. There are certain players that will need to continue to carry that excitement into the beginning of their 2012 seasons.
Here is a look at 10 players that need to come out of the gates hot.
Carl Crawford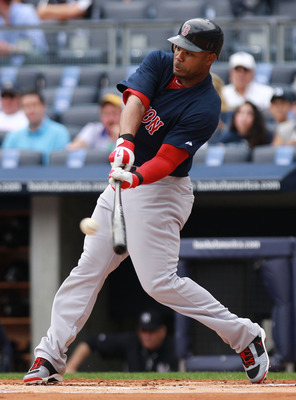 Nick Laham/Getty Images
In his first year in Boston, Carl Crawford struggled. After hitting .305 in 2009 and then .307 in 2010, Crawford only hit .255 in 2011. Crawford's struggles were just one of the many problems with the Red Sox season last year.
The Red Sox are going to look to get off to a good start in 2012 in order to put their collapse behind them. Crawford is an important player on that team and could be significant in determining whether or not they will get off to that strong start.
If Crawford and Boston start off strong, the media will be all over them because of the way their 2011 season ended.
Albert Pujols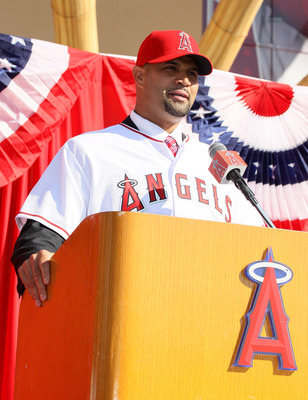 Stephen Dunn/Getty Images
Albert Pujols made a bold decision to leave the St. Louis Cardinals and head to the Angels. He has been a huge figure in St. Louis, and many feel that he is ditching the Cardinals.
Pujols signed a $240 million contract with the Angels, and he needs to start off strong. If he struggles, he and others might think he made a mistake by leaving the Cardinals. He may get criticized for not being able to live up to his huge contract, similar to the criticism of Alex Rodriguez (minus the steroids). The Angels don't want to fall into a hole behind the Texas Rangers in the AL West.
Derek Jeter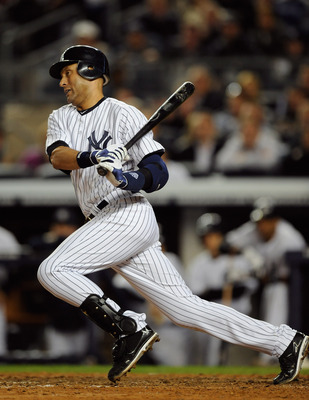 Patrick McDermott/Getty Images
After a rough 2010 season and a slow start to the 2011 season, the feeling about Derek Jeter was that he was finished. Then he turned his season around by hitting .327 in the second half and ended with a .297 batting average.
A question that is left unanswered is whether the second half of the season was the final push in his career or was simply proof that he figured out what he had to do. Jeter can answer this question quickly by starting off strong in 2012.
Yu Darvish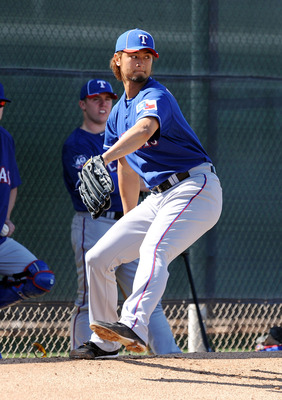 Norm Hall/Getty Images
Japanese pitchers have, for the most part, struggled when coming to America. Darvish may be the best to come over, though, and the Rangers shelled out a pretty penny to get him. The Rangers also allowed their prior ace to go to their division rivals.
Darvish has some high expectations, and he can get rid of any doubts by getting off to a hot start. It will also be important for the Rangers, who are looking to get back to the World Series for the third straight year and have a lot invested in Darvish.
Cole Hamels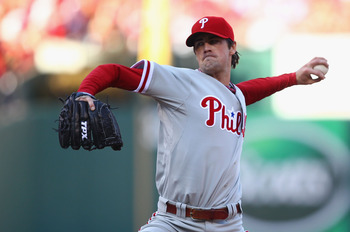 Dilip Vishwanat/Getty Images
Cole Hamels is looking for a new, long-term contract. He has said that he wants to stay with the Philadelphia Phillies and hopes they can come to an agreement soon.
One way to push the Phillies' hand is by starting off strong in 2012. If Hamels can get off to a strong start, he could help convince the Phillies even more why they should try to lock him up long-term.
If Hamels struggles, the team might start to second-guess re-signing him and weigh their other options. They could delay contract talks, which is not what Hamels wants.
Buster Posey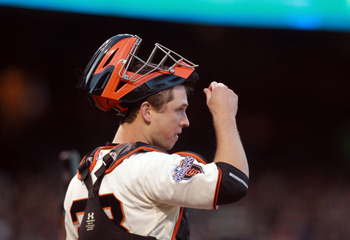 Ezra Shaw/Getty Images
Buster Posey won the Rookie of the Year award in 2010. The Giants won the World Series in 2010. Everything was looking good in San Francisco. Then Posey broke his leg, and their already weak offense took a huge hit.
Posey needs to start off strong in 2012 to prove to everyone that the injury is in the past. The Giants need him to start off strong and stay strong because if they want to win the NL West, they are going to need Posey to produce in their offense.
Jose Reyes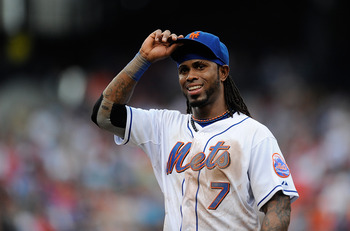 Patrick McDermott/Getty Images
When Jose Reyes signed with the Miami Marlins, he forced the player who has been the rock of the Marlins for the past few years, Hanley Ramirez, to switch positions.
Reyes needs to start strong so that there is no question over whether Ramirez should be playing shortstop, or as to whether bringing in Reyes was the wrong move.
Reyes has also been injury-prone throughout his career. If he gets hurt to start the 2012 season, the Marlins might immediately start second-guessing whether giving Reyes the contract he got was a smart move.
Prince Fielder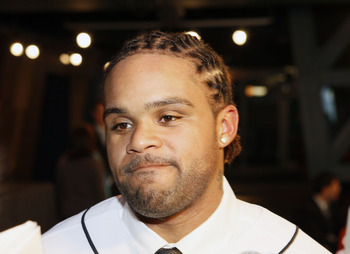 Jorge Lemus/Getty Images
Prince Fielder signed a huge $214 million contract with the Detroit Tigers. After speculation he would sign in several different places, the Tigers came out of nowhere and locked him up.
Fielder has to get off to a hot start for the Tigers and himself. The Tigers should win the AL Central relatively easily; however, they did lose Victor Martinez for the year. Fielder needs to fill his shoes in 2012 and produce early on.
Fielder also needs to avoid getting into a hole and struggling at any point early in the season. It might take some time to adjust to the new situation, and people will start criticizing Fielder and the Tigers if he doesn't live up to his contract early on. That's just the way the media is.
Lance Berkman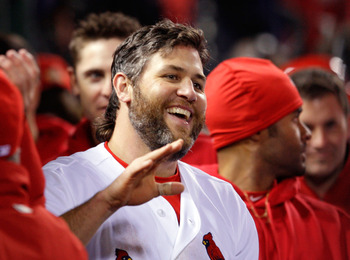 Jamie Squire/Getty Images
The St. Louis Cardinals had nothing to worry about for the past decade when it came to the first base position. Albert Pujols has been arguably the best player in baseball for so long in St. Louis, and now he is gone.
The man who will be filling his role at the corner infield position is veteran Lance Berkman. After a rough 2010 season, Berkman found his swing again with the Cardinals in 2011. He was crucial in their World Series run and became a fan favorite.
But now his role is bigger with the team, and if he struggles early on, he will feel the pressure. If he gets off to a hot start, fans might be less reluctant to forget about Pujols.
Ryan Braun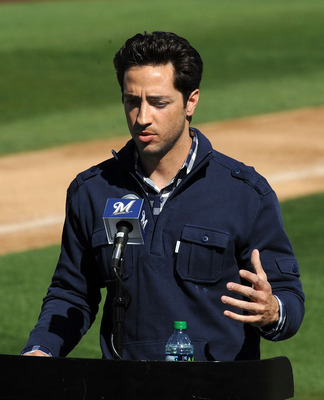 Norm Hall/Getty Images
Whether Ryan Braun actually used performance-enhancing drugs will be a big discussion as the season gets under way.
If Braun wants to prove that he in fact did not use any PEDs, he can do it through his performance on the field. He will undoubtedly be tested very carefully, and if he doesn't test positive again and his level of play remains as strong as ever, he will make people believe that he did not cheat the game.
However, if he struggles early on, the buzz around baseball will be that the former NL MVP cannot play without using PEDs.
Keep Reading