7 Non-Starters Who Will Light Up the NBA All-Star Game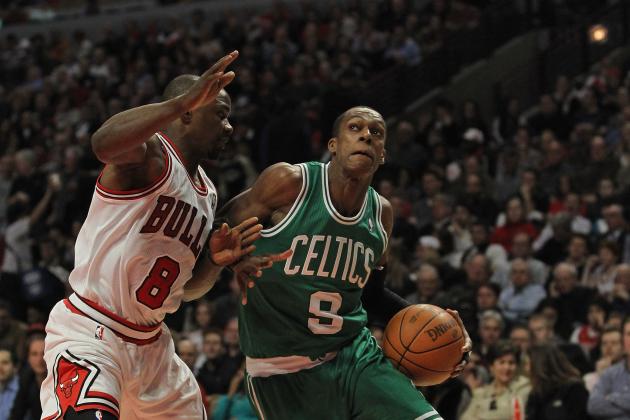 Jonathan Daniel/Getty Images

The NBA All-Star Game is upon us, and there are a lot of familiar faces who will head down to Orlando.
But this list isn't about the guys who are going into their 15th All-Star appearances or former MVP's or guys you see in television commercials every day.
This list is about the guys who you won't expect to have a big night Sunday, but will and will become a bigger star because of it.
Some of these guys are making their first All-Star appearance, others have been there before, but are not necessarily headliners.
Begin Slideshow

»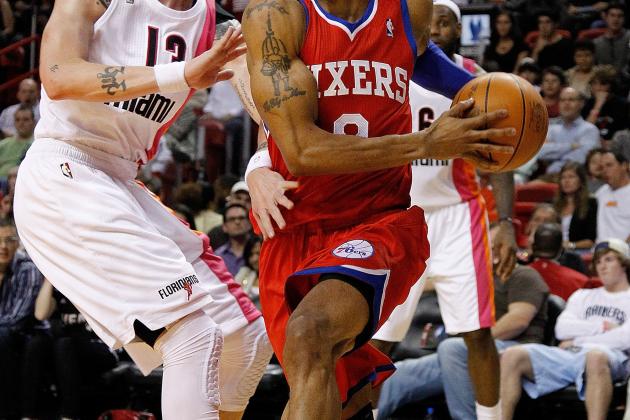 Mike Ehrmann/Getty Images

Andre Iguodala and the Philadelphia 76ers have not played all that well lately, but he still has a chance to steal the show Sunday night.
This will be Iguodala's first All-Star game, and he's been vocal about how much it meant to him to finally be selected after feeling as if he was slighted all of those years.
Iguodala could come out motivated and score a lot of points.
Iguodala isn't as potent a scorer as most players in the game as he only averages 12.4 points per game, but he's a high-flyer. And in a game with very little defense, this could bode well for Iguodala.
Expect him to be on the receiving end of a lot of alley-oops and fastbreak-assists during this one.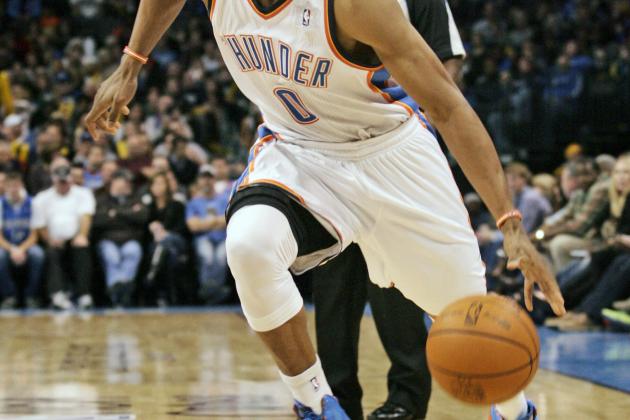 Brett Deering/Getty Images

Russell Westbrook is arguably the best point guard in the entire NBA and definitely the best scoring point guard at this point, so he may not fall in the category of a guy that's coming from under the radar.
But he is a reserve in this year's All-Star game, his second selection in as many years.
Westbrook is a scoring machine for the Thunder, averaging 23.5 points per game and has had games where he exploded to 40 ore more points.
Another high-flyer, Westbrook could simply go bananas in this game and go for 30 points. He's that good of a scorer.
Chris Chambers/Getty Images

People may have forgotten, but Tony Parker is a former NBA Finals Most Valuable Player.
He's been out of the spotlight the last couple of season, but is back in it in a big way this year and was selected to his fourth All-Star game.
Parker has shown the capability of still being able to score averaging just under 20 points per game, but that will not be his role for the Western Conference.
Parker will be a facilitator. Parker will have more room to work with than usual, so expect some highlight-worthy passes from the Frenchman.
For the Spurs, Parker averages 8.1 assists per game. Imagine what he could do with Westbrook, Kobe Bryant and Kevin Durant on the floor with him. Oh, did I forget to mention Blake Griffin as well.
Parker could be in the middle of a lot big plays come Sunday night.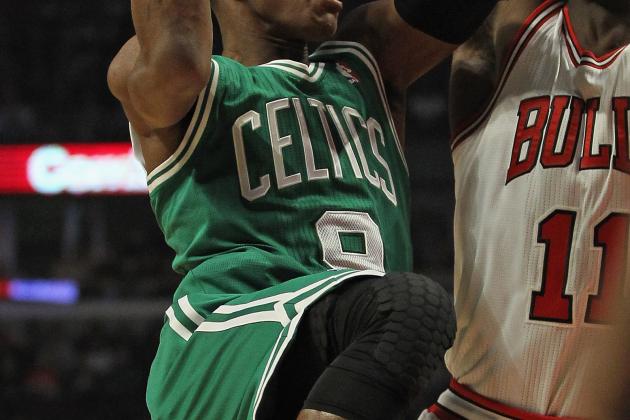 Jonathan Daniel/Getty Images

The Boston Celtics are slowly, but surely becoming Rajon Rondo's team, and because of that, he was selected to his third All-Star game.
Rondo averages almost a double-double with 14.8 points and 9.5 assists.
Most would think that Rondo would play a similar role as Parker. Expect Rondo to some of that, yes, but also expect to drive to the lane and make baskets.
People tend to sleep on Rondo's scoring ability, and the lack of defense in a game like this isn't going to help.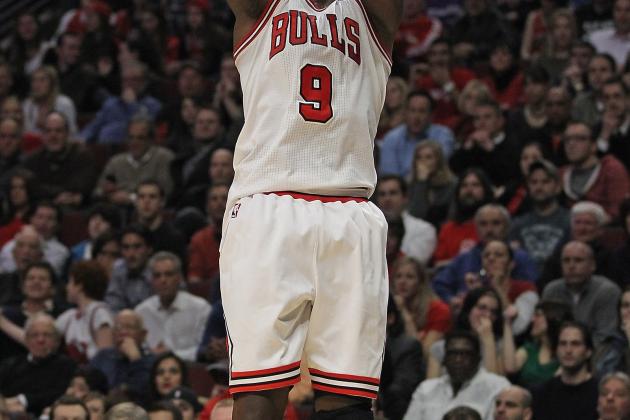 Jonathan Daniel/Getty Images

Luol Deng was known as one of the NBA's most underrated and most under-appreciated players until this season as he was finally tabbed to make an All-Star appearance.
Deng is a very versatile player who can do it on both the offensive and defensive ends of the floor.
Deng averages just under 16 points and almost seven rebounds per game for the Chicago Bulls.
After this Sunday, Deng will finally get the notoriety he deserves.
In real games, Deng is almost impossible to defend. His length and range pose problems for almost any defender. Expect more of the same Sunday.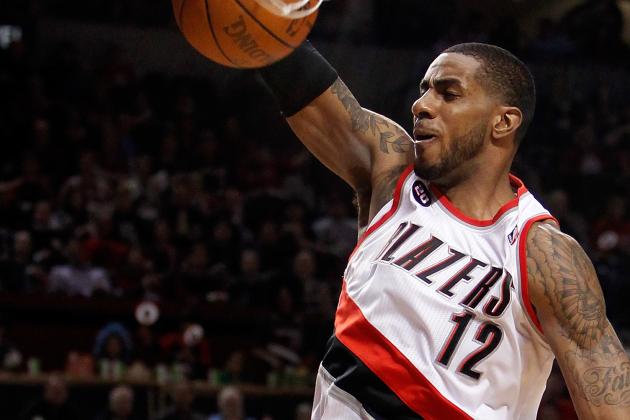 Jonathan Ferrey/Getty Images

LaMarcus Aldridge is another player who is underrated and under-appreciated playing all the way in Portland.
But Aldridge was finally rewarded with a trip to the All-Star game this season.
Aldridge has been the linchpin for the Blazers after the retirement of guard Brandon Roy because of degenerative knees.
Aldridge has taken over the mantle as the guy in Portland and has flourished. Aldridge is one of the best scorers in the NBA averaging 22.3 points per game.
He also gets it done on the defensive end grabbing 8.3 rebounds.
Aldridge is another one of those guys that hasn't been on the big stage much, thus being motivated to shine brightly on Sunday.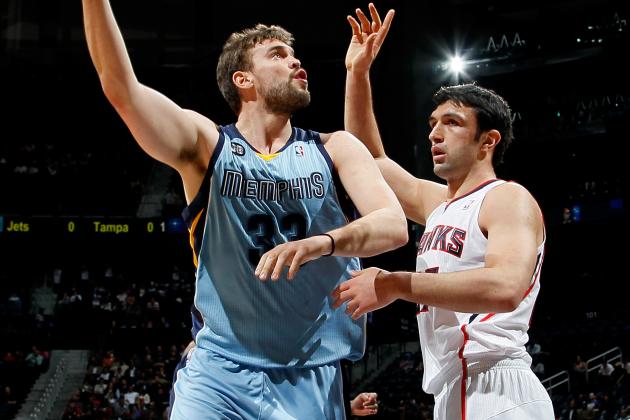 Kevin C. Cox/Getty Images

So much for that Gasol brothers trade from a couple years back being highway robbery.
It certainly seemed to be the case in 2008 when the Lakers traded for Pau Gasol, shipping away his lesser known brother Marc.
Marc Gasol has turned into a very good player for the Grizzlies and has been named to the roster for the All-Star game.
Gasol averages a double-double for the upstart Grizzlies and at times has played better than his more famous brother.
Proof of that is that Marc making the game and Pau being left off the roster.