MLB Predictions 2012: All-Star Projections for All 30 MLB Teams
Christian Petersen/Getty Images

The 2012 Major League Baseball season hasn't even started yet, but it's still a good time to start talking about predictions, particularly about the MLB All-Star Game.
Which players are most likely to represent each of the 30 Major League Baseball teams in the Midsummer Classic?
Follow me as we look at each team and try to figure out who deserves that spot.
Begin Slideshow

»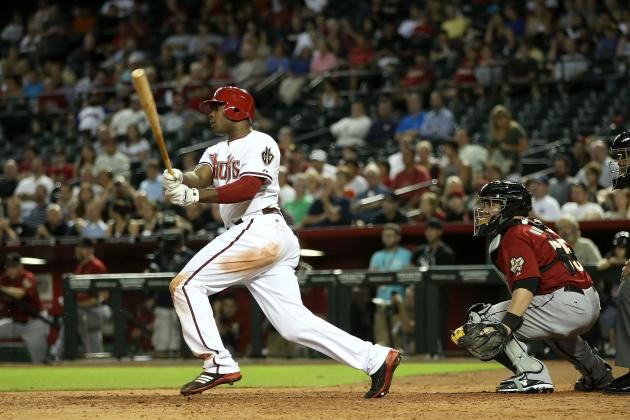 Christian Petersen/Getty Images

Justin Upton is an incredibly well-rounded player. Last season, he hit .289 with 31 home runs, 88 RBI and 21 stolen bases. He is a dynamic player who can make things happen all around the ballpark.
His skill is rising drastically, and he still has room to improve. If he starts the season on pace to go 40-40, I could easily picture him being voted into the All-Star Game.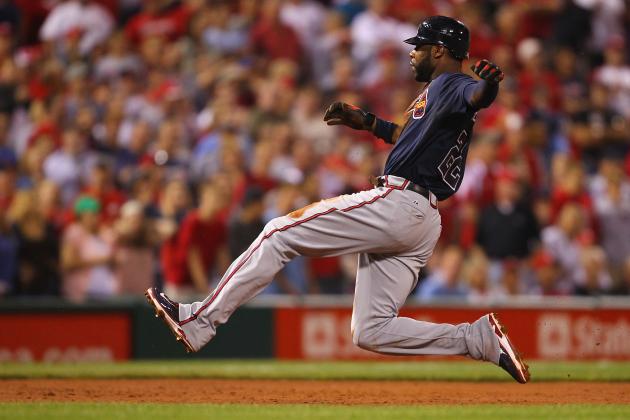 Dilip Vishwanat/Getty Images

Jason Heyward hit the proverbial sophomore slump last season. However, even with his .227 average, 14 home runs and 42 RBI, I think that it is difficult to doubt his potential.
He will surely make adjustments and build upon last year.
Heyward has all the tools needed to be a phenomenal Major League Baseball player. 2012 could very well be the year that he starts to put it together.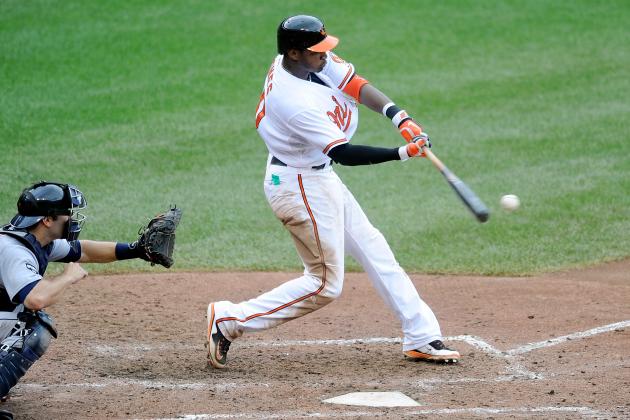 Greg Fiume/Getty Images

Adam Jones is a lot like Justin Upton. He is a well-rounded outfielder who can do everything well. Last season, he hit .280 with 25 home runs, 83 RBI and 12 stolen bases.
The Baltimore Orioles will probably not have more than one All-Star. However, Adam Jones will probably deserve to be on the team anyway. He will still be 26 years old when the season starts, so it would be kind of ridiculous to think that he has plateaued already.
Expect more improvement and an All-Star appearance.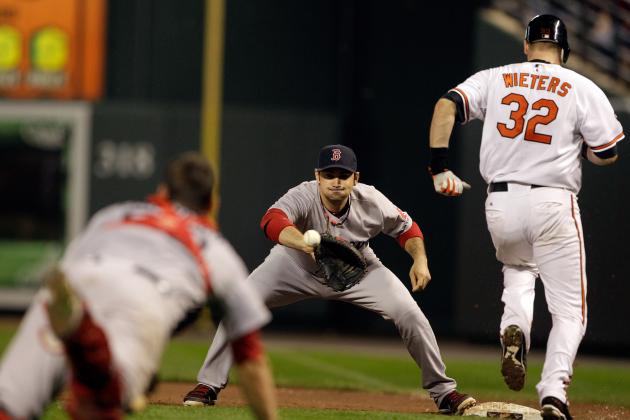 Rob Carr/Getty Images

We all knew that Adrian Gonzalez could hit the ball. However, he was able to hit 45 points above his career average last season since he moved to Fenway Park.
Overall, he hit .338 with 27 home runs and 117 RBI.
The Boston Red Sox have a lot of players who will probably make the All-Star team. But, Gonzalez could be very interesting this season.
His power production dropped off in Boston, which normally doesn't happen. So, if he can maintain his average while also showing the power that he had with the San Diego Padres, he could be an All-Star.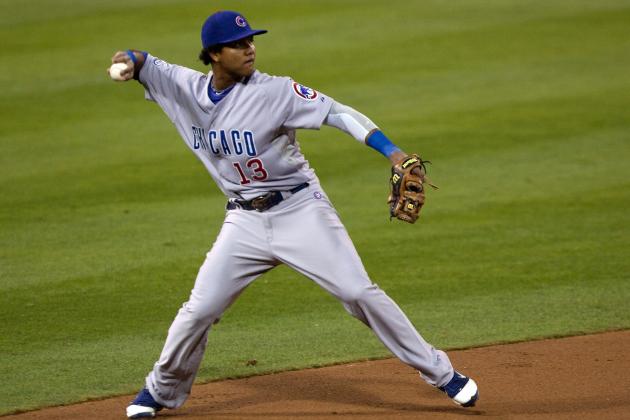 Kent Horner/Getty Images

Starlin Castro is one of the best young shortstops in baseball right now. He hit for a very nice .307 average last season with 10 home runs, 66 RBI and 22 stolen bases. Very few shortstops have such a nice combination of run production and speed.
There are other members of the Chicago Cubs who might be able to make the All-Star team, but Castro is definitely right at the top of that list.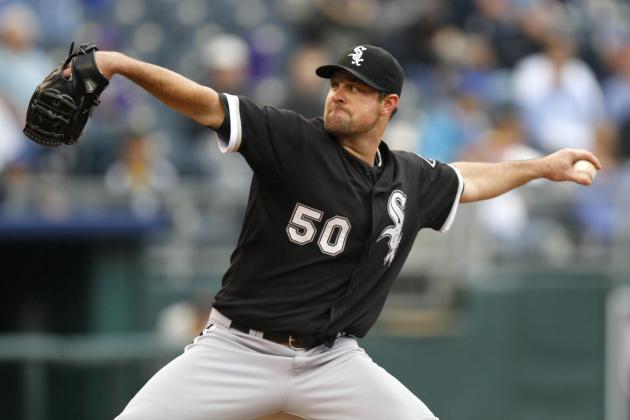 Ed Zurga/Getty Images

John Danks is definitely a solid pitcher. He had a difficult 2011 at 8-12 with a 4.33 ERA. However, that was the highest ERA he has posted since his rookie season, so he should be able to rebound and have a better 2012.
I thought about tapping Paul Konerko for that spot on the All-Star roster. However, there are far too many talented first basemen in the American League.
Because of that—and, of course, his talent—John Danks is the most likely representative from the Chicago White Sox.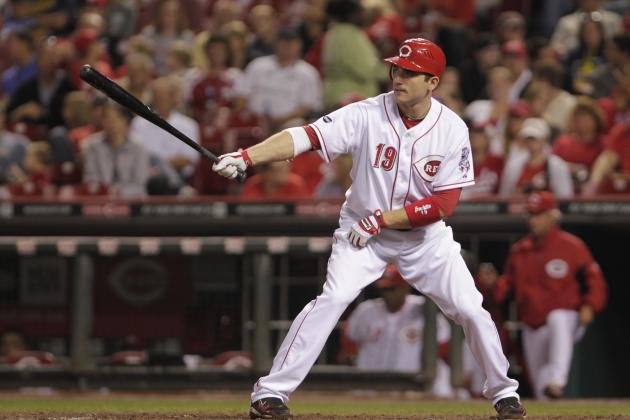 John Sommers II/Getty Images

Joey Votto will definitely benefit from Albert Pujols and Prince Fielder moving out of the National League. He has constantly been underappreciated, and he put up an excellent 2011 with a .309 average, 29 home runs and 103 RBI.
Votto is an incredibly talented first baseman. He might even improve this season. He is still in his prime, and he should be considered one of the safest votes for the All-Star Game.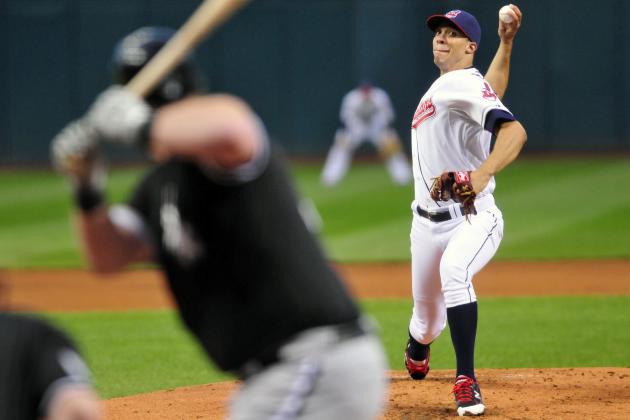 Jason Miller/Getty Images

This is going to be a controversial pick. However, Ubaldo Jimenez had a phenomenal 2010. He went 19-8 with a 2.88 ERA.
Although last season was not quite as spectacular at 10-13 with a 4.68 ERA, it is very possible that Jimenez is able to bounce back and put up 2010 numbers again.
Asdrubal Cabrera is another logical choice for the All-Star Game as a representative from Cleveland. Unfortunately, Derek Jeter dominated the votes last year even though Cabrera was far superior in the first half.
He might be overshadowed again, so I'm leaning toward Jimenez.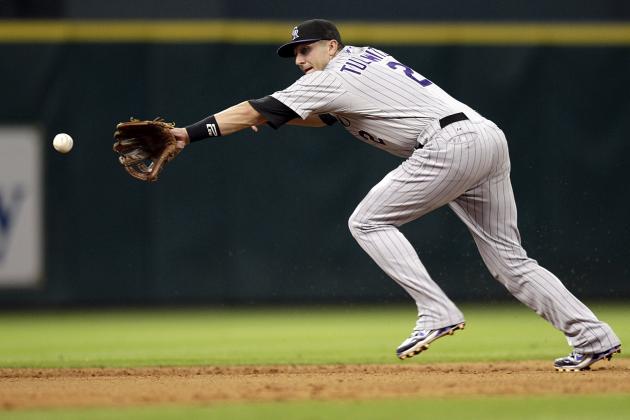 Bob Levey/Getty Images

Troy Tulowitzki is one of the best shortstops in baseball. Along with winning a Gold Glove in 2011, he hit .302 with 30 home runs and 105 RBI. He is obviously incredibly well-rounded.
Again, this is a relatively safe pick. Everybody knows that Troy Tulowitzki is a talented player.
The fans should vote him in with limited competition, assuming that he performs at the level that he is easily capable of.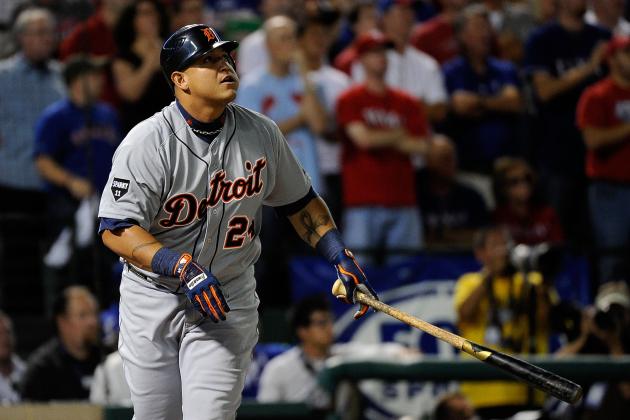 Kevork Djansezian/Getty Images

Miguel Cabrera is consistent. For the past five seasons, he has hit at least 30 home runs and driven in at least 100 RBI.
Nothing should change this season, and he should continue to be one of the best run producers in Major League Baseball.
Prince Fielder will probably make the All-Star team as well. However, I decided on Cabrera because if he becomes eligible at third base, it will be easier for him to make the All-Star team there than for Fielder to overcome Albert Pujols and Adrian Gonzalez.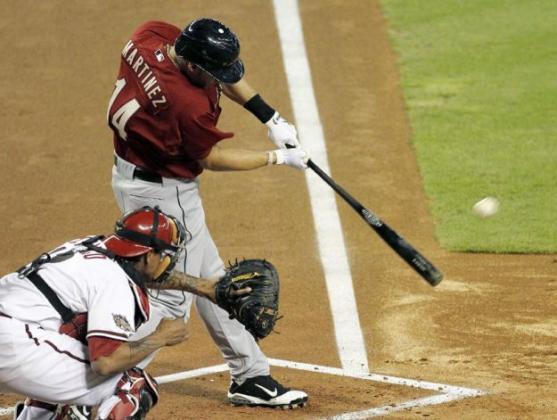 http://ww3.hdnux.com/photos/05/22/55/1387334/6/628x471.jpg
J.D. Martinez will be 23 years old when the 2012 season begins. In only 53 games in 2011, he drove in 35 runs and hit six home runs. He seems to definitely have some power potential.
The Houston Astros are a team in rebuilding mode. They are definitely relying on their youth, and Martinez is symbolic of that movement.
He will be the front-runner for the left field job going into spring training, and he seems to be poised for a breakout season.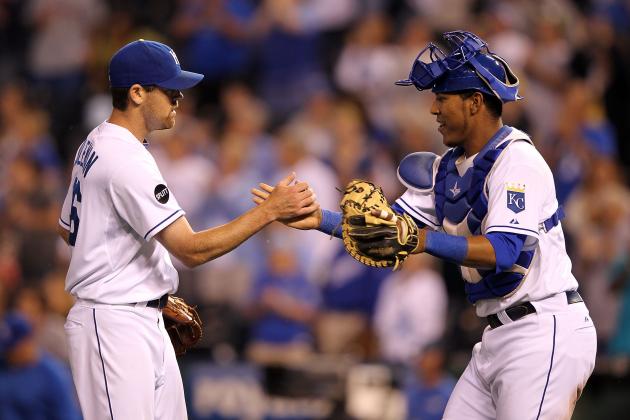 Jamie Squire/Getty Images

Salvador Perez seemed to be a catcher with quite a bit of promise. If he is able to burst out and become somewhat of a phenomenon, it is very possible that he gets a lot of All-Star votes.
Offensive catchers are few and far between, and having one as young as Perez could also got a lot of votes.
Last season, he appeared in 39 games and hit .331 with three home runs and 21 RBI. He seems to be a great prospect.
Eric Hosmer also has a lot of potential, but again, I worry about all of the first basemen in the American League who will probably get votes over him.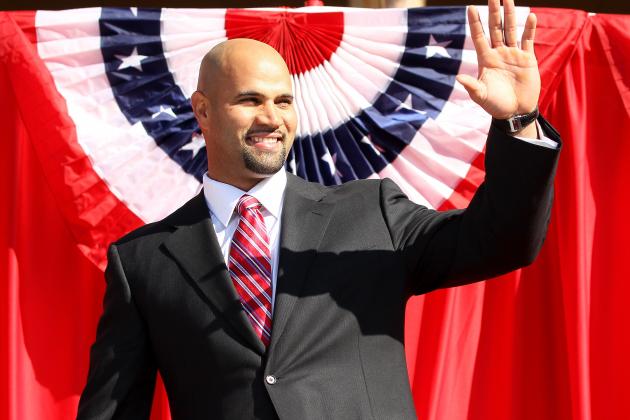 Stephen Dunn/Getty Images

This one is virtually a no-brainer. Albert Pujols is the one of the best players in Major League Baseball right now.
Last season, he hit .299 with 37 home runs and 99 RBI. Believe it or not, that was his lowest batting average and fewest RBI in any single season in his major league career. However, there is no indication that he will slow down.
Pujols will probably be joined on the All-Star team by Jered Weaver, Dan Haren or maybe even C.J. Wilson. However, he is the most certain one of this group.
He is one of the best and one of the most popular players in recent history.
Kent Horner/Getty Images

This was one of the toughest decisions on this entire slide show. I went with Clayton Kershaw because he could very well be the starting pitcher of the All-Star Game.
The other obvious option would have been Matt Kemp. I think that he will probably start in the outfield as well, but I figured that I would highlight the probable starting pitcher.
Last season, Kershaw went 21-5 with a 2.28 ERA. He is only going to be 24 this season. The sky is essentially the limit for Kershaw, and he still hasn't reached his expected prime. He will be frightening when he reaches his full potential, if he hasn't hit it yet.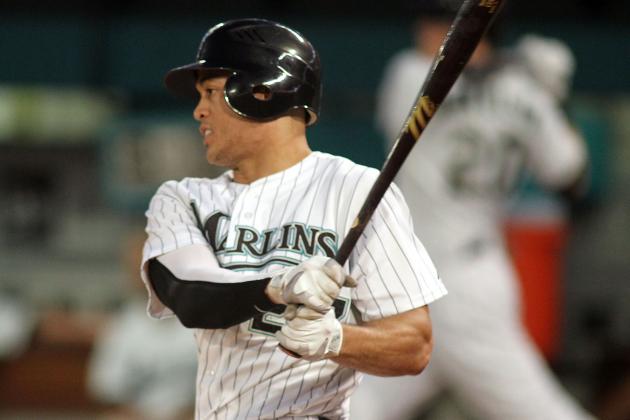 Marc Serota/Getty Images

I wanted to pick Jose Reyes. However, with Troy Tulowitzki probably anchoring the position, I had to wonder if he would make it.
Because of that, Mike Stanton could experience a power explosion this year.
Last season, Stanton hit .262 with 34 home runs and 87 RBI. He has great power potential given his very large 6'5" frame. He should only generate more power as he matures and should be able to drop at least 40 bombs this season.
A good first half should place him on the All-Star team.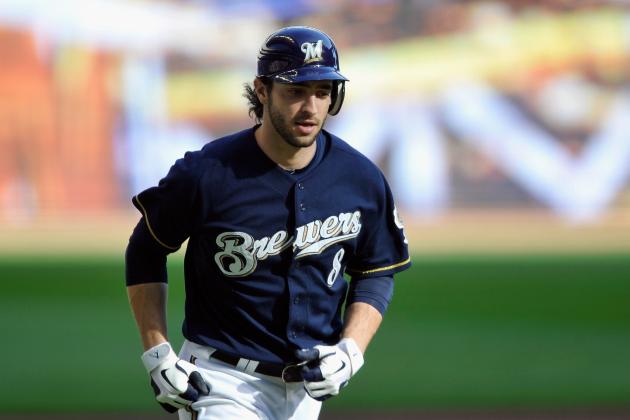 Pool/Getty Images

Ryan Braun will be playing the entire 2012 season, and the Milwaukee Brewers should be very happy to have him in the lineup from day one.
Last season, he hit .332 with 33 home runs and 111 RBI. He won a controversial MVP award as well for that performance.
This pick might be a little bit risky because I am not sure how the fans will feel about Braun given his recent PED situation. However, if he performs as well as he did last season, I think that the fans will still vote for him, or at the very least, he will be named to the bench.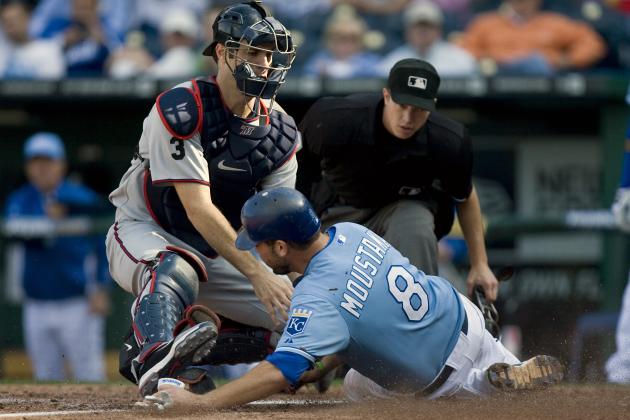 Ed Zurga/Getty Images

When he's healthy, Joe Mauer is one of the best catchers in baseball. Unfortunately, he spent most of 2011 hurt and only appeared in 82 games.
His production was also not up to his normal level, as he only hit .287 with three home runs and 30 RBI.
However, people love Joe Mauer, so he will get votes. Also, his production should rise back to more of a normal level for him. When he is producing at his best, he is hard to beat at that position.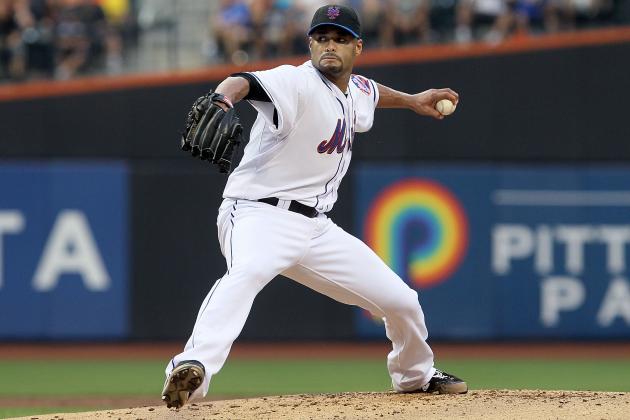 Jim McIsaac/Getty Images

Johan Santana missed all of 2011, but before that, he was among the best pitchers in baseball. He has two Cy Young Awards to his name, and he has a career 3.10 ERA.
If he is able to regain at least some of his former self, he will still be a great pitcher.
The New York Mets are in the process of rebuilding. They realize that their time to compete will be in a few years. However, for now, Johan Santana will lead that rotation and will probably appear in the All-Star Game.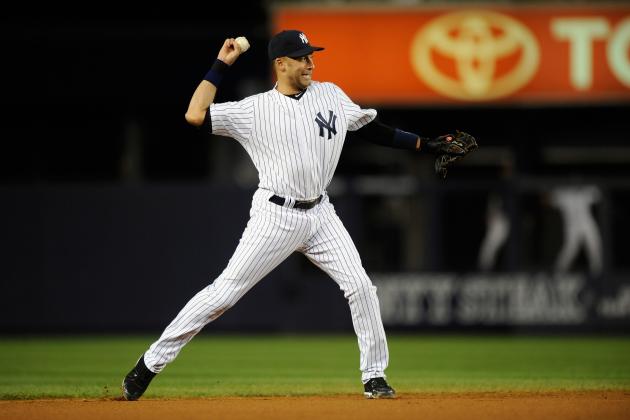 Patrick McDermott/Getty Images

Derek Jeter might be getting older. He might not be as productive as he used to be. He might not have the best numbers of all of the American League shortstops.
However, he is incredibly popular, and he has put in a long career of great service to Major League Baseball.
Last season, he hit .297 with six home runs, 61 RBI and 16 stolen bases. While those numbers might be on the decline, he is still a productive shortstop.
When you combine his respectable production with his immense popularity, you know that he will be an All-Star starter.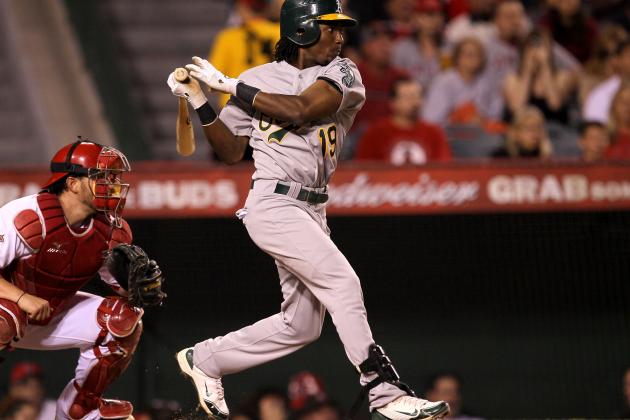 Stephen Dunn/Getty Images

Jemile Weeks made a very nice first impression on the Oakland Athletics last season. He hit .303 with two home runs, 36 RBI and 22 stolen bases. And he did all of that in only 97 games.
Given another season of experience and a full season of playing time, he should only improve.
The Oakland Athletics are a very fun team to think about. They have a lot of young talent, and the future is bright. Weeks is at the front of that movement.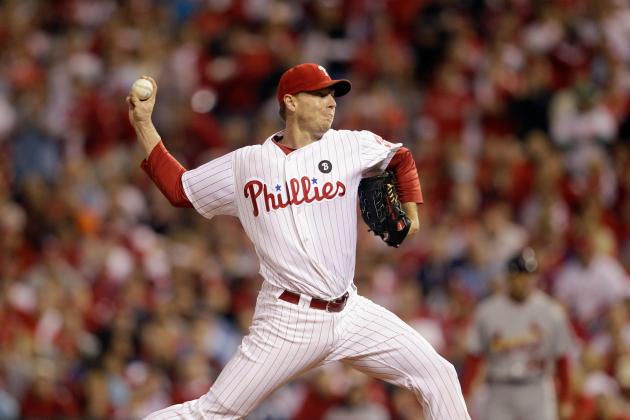 Rob Carr/Getty Images

Roy Halladay is the best pitcher on a staff of talented pitchers for the Philadelphia Phillies. Last season, he went 19-6 with a 2.35 ERA. His solid performance earned him runner-up in the Cy Young voting for the National League, and he doesn't appear to be slowing down.
The Philadelphia Phillies have a lot of players who could very well end up on the All-Star team. However, Halladay is the safest bet of all of them.
He is incredibly consistent and durable. That combination should serve him well again in 2012.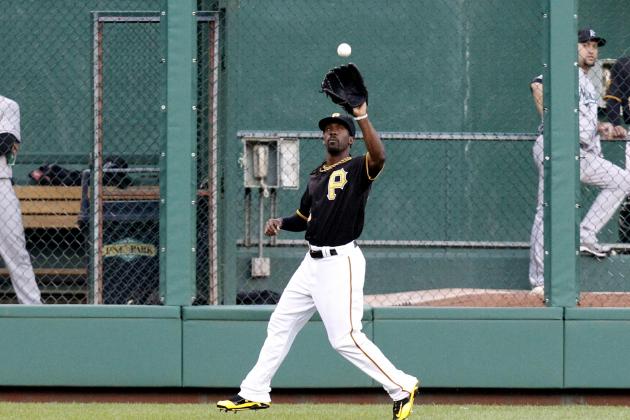 Justin K. Aller/Getty Images

Andrew McCutchen possesses a very nice combination of power and speed. Although his batting average did drop in 2011, his on-base percentage barely moved, which is an indication of his improved discipline.
Overall, he ended 2011 with an average of .259, 23 home runs, 89 RBI and 23 stolen bases. His career should still be on the rise, and it will be fun to see what he is able to do in 2012.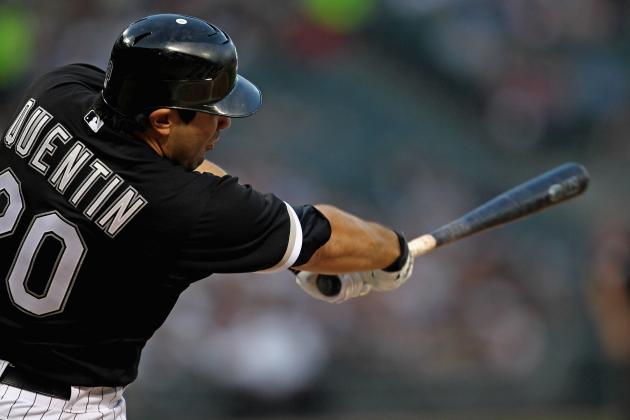 Jonathan Daniel/Getty Images

I'm a little bit nervous about this pick. I think Carlos Quentin has phenomenal power. He demonstrated that in 2008 when he hit 36 home runs.
However, San Diego is not the place to be if you want to hit home runs.
Nevertheless, Quentin is still an all-around solid hitter. He will headline the Padres lineup, and he should be able to show his talent. He will probably be the only representative from the San Diego Padres, but he is definitely a good option.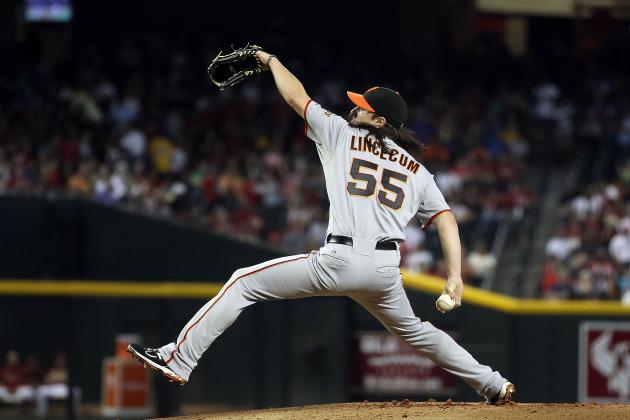 Christian Petersen/Getty Images

Tim Lincecum has some of the most electric stuff in baseball. Even though he was only able to produce a 13-14 record last year, his 2.74 ERA would definitely suggest that he pitched well but did not receive any run support.
He is still young and amazingly talented, so he's a relatively safe choice for the All-Star team.
I really wanted to say that Melky Cabrera would make the All-Star team, and I still believe that he can. However, Lincecum is a safer bet.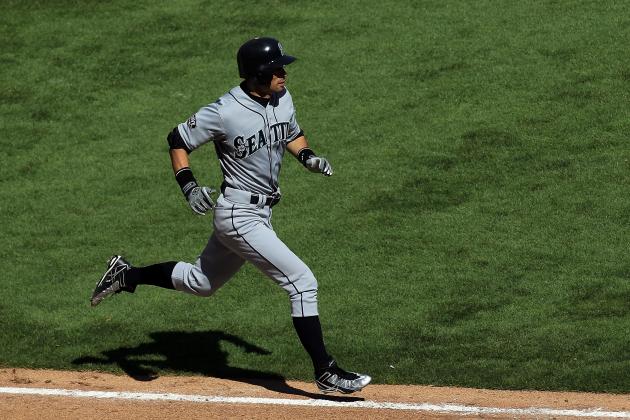 Ronald Martinez/Getty Images

What can we say about Ichiro?
Even though he is getting older, and even though 2011 was arguably his worst year as a professional, he is kind of like Derek Jeter. He is still incredibly popular and is definitely still talented.
In 2011, Ichiro hit .272 with five home runs, 47 RBI and 40 stolen bases. Felix Hernandez is another relatively safe pick from the Seattle Mariners, but Ichiro is the safer bet.
Ichiro has great name recognition, and he deserves it after a great career.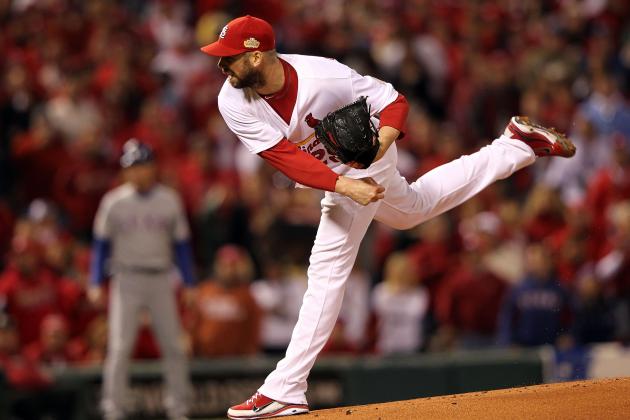 Jamie Squire/Getty Images

Chris Carpenter went 11-9 last year. However, he had a very nice 3.45 ERA and demonstrated an ability to keep runners off the bases.
Even though the St. Louis Cardinals are not what they were last year, their pitching rotation should still be headlined by Carpenter and the returning Adam Wainwright.
Carpenter is the safest pick from the St. Louis Cardinals because he has been there before. He is an established pitcher who knows how to win games. He should be able to win a lot of games this season and earn his spot in the All-Star Game.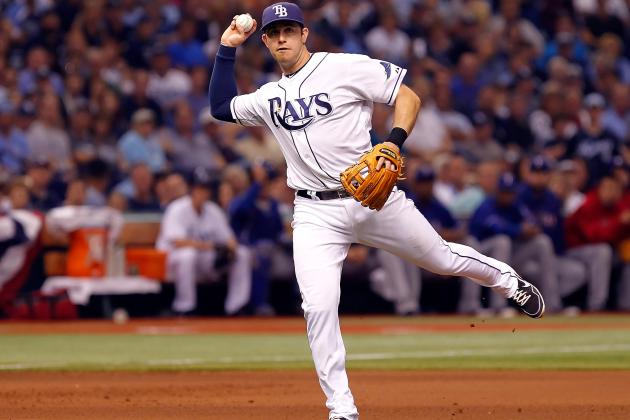 J. Meric/Getty Images

Evan Longoria is definitely one of the more powerful third basemen in baseball right now. Although his average dropped to .244 last season, he still hit 31 home runs and drove in 99 runs. He also demonstrated substantial patience with an on-base percentage of .355.
James Shields is another legitimate All-Star option. However, Longoria should be able to bring his batting average back up, and once he accomplishes that, he will be among the highest producing third basemen in baseball.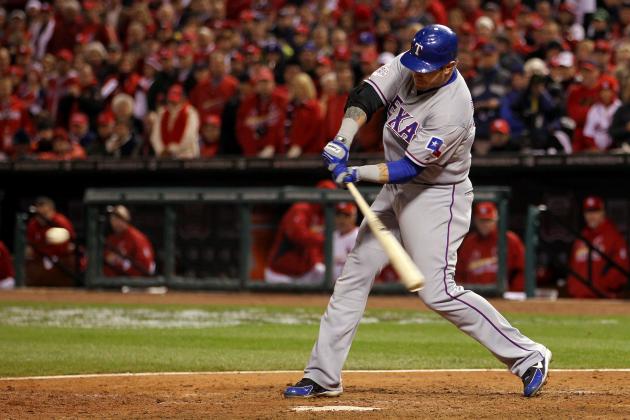 Ezra Shaw/Getty Images

Josh Hamilton will be elected to the All-Star team for two reasons. First, he is a talented player. Last season, he hit .298 with 25 home runs and 94 RBI. He is a run producer in the midst of a high run-producing offense.
The other reason is, of course, that he is incredibly popular.
Yes, he has had to fight some difficult personal battles. But, people can identify with that. People admire his courage in trying to overcome his problems. He is a hero to many, and that will help him get All-Star votes.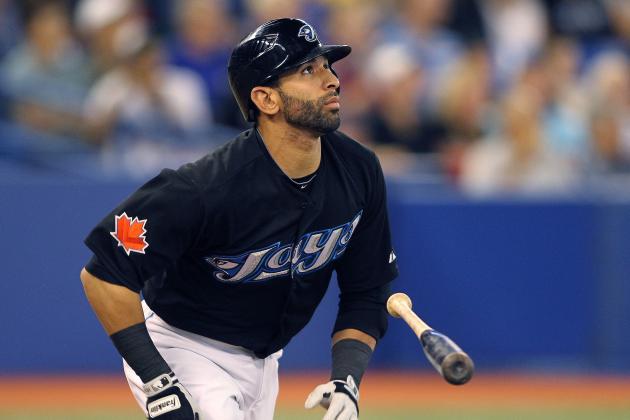 Claus Andersen/Getty Images

Jose Bautista had a surprise 2010 with 54 home runs. He followed that up with a pretty impressive 2011. He hit .302 with 43 home runs and 103 RBI.
He proved that 2010 wasn't a fluke, and there is no reason to believe that he should regress in 2012.
I assume that some of you wanted me to put Ricky Romero on this list. If it makes you feel better, I seriously considered it. However, Bautista has simply been too dominant over the past few seasons for me to select anyone else.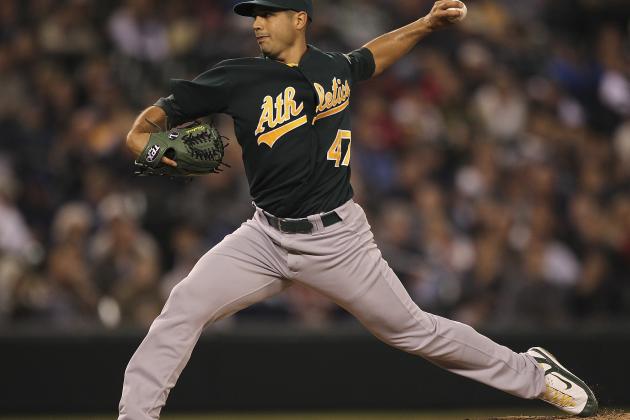 Otto Greule Jr/Getty Images

The Washington Nationals acquired Gio Gonzalez to help bolster the top of their rotation along with Stephen Strasburg. Last season, he went 16-12 with a 3.12 ERA for the Oakland Athletics. Moving to the National League might even help that ERA drop a little bit more.
The Washington Nationals have a lot of players who might be able to break out. Of course, Stephen Strasburg could be there, and I'm even thinking that if Bryce Harper makes the team and has a solid year, he might have enough hype around him to be voted in.
However, Gonzalez is a proven winner, and I believe that he's sure to make the National League All-Stars.
Whether you think I know everything or nothing about Major League Baseball, you should follow me on Twitter and keep in touch. I love hearing what you all have to say!

Follow @spinkickers