Kerry Collins and Madonna?: Predicting 2009's Athlete-Star Hookups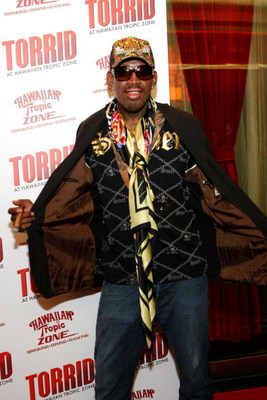 Amidst the BCS controversy, the economic crisis, and an otherwise woeful state of affairs in the sports world, we've forgotten what is truly important: gossip.
I remember the days of Dennis Rodman and Carmen Electra, Derek Jeter and Mariah Carey, and Anna Kournikova and whichever hockey player she was dating at the time.
Here are my predictions for athlete/celebrity couples who will make headlines together this calendar year.
Adam "PacMan" Jones and Britney Spears or Lindsay Lohan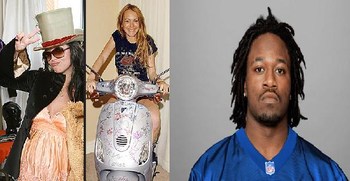 How could we not see this one from a mile away? Similar track records, similar likes and dislikes. If PacMan meets either of these lovely ladies out at a club, they'll be sure to hit it off.
I'd love to spend a night on the town with this couple. I think.
Estimated length of relationship: Six hours
Kerry Collins and Madonna
Just when you think they're done, they keep coming back, better than ever! I'm not sure what Madonna's status with Alex Rodriguez or Justin Timberlake is, but the smartest move for her would to ditch the zeros and get with the hero.
Estimated length of relationship: Five years, break up, get back together for five years, break up, get back together for five years, break up, etc...
Tom Glavine and Sarah Silverman
Know when to say when. You're no longer good at what you do (In Sarah's case, she was never good at it). Enough already. Just stop. For the love of everything right in the world, just stop.
Estimated length of relationship: Forever. Hopefully they take the money they haven't earned over the past few years,move to Fiji, and stay there.
Sean Avery and Beyonce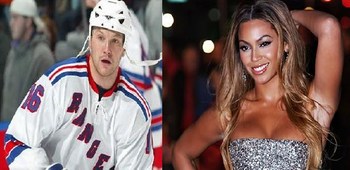 This can only happen if Sean isn't up on his pop culture. He wouldn't be the only guy Beyonce has ever dated, you know.
Match made in Heaven? Absolutely not. But Sean's sensitivity training most likely will be ineffective, so who better to put a man in line than SASHA FIERCE?
Estimated length of relationship: Until Jay-Z finds out
Stephen Curry and Taylor Swift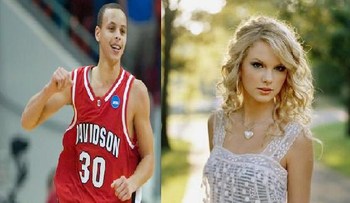 Come on. Everybody is rooting for this to happen. They are both adored by the media, and Steph is the only man (boy) I would let date my girl Taylor if I can't be the lucky guy.
Adorable.
Estimated length of relationship: Approximately 5-6 years, or whenever new media darlings take precedence. Then everyone will move on.
Natalie Gulbis/Maria Sharapova and ME!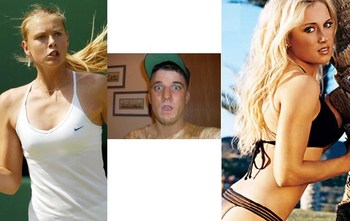 Hey, somebody has to jump on the grenade. I'd actually like to be blown to smithereens by this grenade.
I'm not picky, I'd settle for either since Taylor is off the market.
Estimated length of relationship: In the immortal words of Squints, "FOR-EV-ER."
Keep Reading