When Rondo Gets Traded, My Love for the Celtics Will Be Destroyed
February 24, 2012

Rajon Rondo and Tony Parker have four championship rings between them.
Derrick Rose, Chris Paul and Deron Williams have a combined zero rings. In fact, Rose, Paul and Williams haven't even come close to winning a championship.
And yet, while Rose, Paul and Williams continue to be the NBA's caviar, Rondo and Parker are stuck with being the league's chicken liver. Does any of this make sense? 
It's just madness.
The more Dwight Howard loses, the higher his stock rises. The better Rondo plays, the lower his stock sinks. That's just how it goes in a league where nothing makes sense anymore.
Trading Rondo will be the worst move in the history of the Celtics franchise. And yet, I already know it's coming. It's been in the works for years now, and his outburst last weekend most likely sealed the deal.
I'm tired of being angry at the Celtics. At some point, the fury gets to be too much. I need a release. I think, in some ways, we all do.
I hate the Los Angeles Lakers as much as I hate the Montreal Canadiens and the New York Giants, and under normal circumstances I would never willingly help any of these ball clubs. But you know what? There's a part of me that almost wouldn't mind seeing Rondo go to the Lakers in exchange for Pau Gasol.
Rondo and Kobe Bryant would win a championship this season, tying Boston and Los Angeles for the most NBA titles ever. That would be the fastest way to show Danny Ainge what a disaster he's turned this franchise into.
Of course, you know I'm speaking from a place of anger. Losing Rondo would be like losing Tom Brady, Brad Marchand or Tyler Seguin. I'd be devastated. But I can't keep watching the Celtics sink deeper into this mess.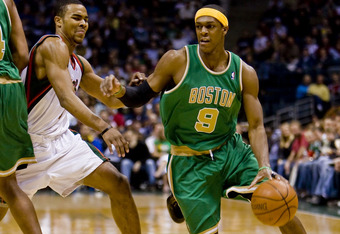 I watched the Knicks vs. Heat game on Thursday, and it was clear to me that the Celtics wouldn't be able to keep up with either team in a playoff series. I had suspected as much all season, but that game really thumped the realization into my brain. The Celtics are becoming dinosaurs in front of my eyes.
The worse the Celtics play, the older the Big Three appear. Hence, the less value those three guys have on the open market. By delaying the blow-up, Ainge has forced Rondo to the top of the Celtics' trade list. Compared to three stars who are clearly falling apart, Rondo has the most bang-for-buck luster on the trading block. In that respect, the damage is already done.
This is a disaster in every possible way. Rondo will be traded. This isn't a question of "if" any longer.
I'm tired of constantly feeling the need to prove Rajon Rondo's value to people. I'm tired of listening to some of the best basketball analysts in the world attack Rondo for his temper and question his ability to lead this team.   
I'm tired of being angry about the disparity between Kevin Garnett's paycheck and his production on the court. I'm tired of having to tiptoe around the sacredness of Paul Pierce. How many times do we have to remind Pierce to stay in shape before we get the hint that this dude just isn't in shape?
I'm tired of Rondo not getting enough credit for being the disciplined floor general of a 2008 Celtics team that easily could've fallen apart with clashing egos. Anyone who thinks bringing big stars together is a recipe for instant success would be wise to look at the Heat last season.
I'm tired of Rondo being the odd man out.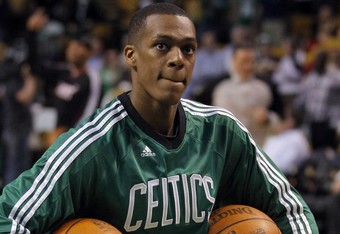 When I was a kid, my uncle took me down to his basement and showed me a row of seats from the old Boston Garden. At that moment, I was hooked. I was a Celtics fanatic from that day forward. But now, I feel like everything is falling apart.
I'll always be a Celtics fan, but I'm starting to feel my passion for this team crash down all around me. I can deal with tough stretches and losing seasons, but I can't deal with the disrespect that Rondo receives on a daily basis from within the organization and within some of the Celtics' fanbase.
At some point, the frustration will burst.
I can feel the Rondo trade coming. When that happens, I won't be able to fully reconcile that. So here I am, just waiting for Danny Ainge to make the single worst move possible. It's a horrible feeling.
When Rondo leaves, I don't know if my love for the Celtics will ever be the same.