Naismith Memorial Basketball Hall of Fame: Reggie Miller and 2012's Finalist
February 24, 2012

Tom Pidgeon/Getty Images
With big names like NBA legend Reggie Miller and long-time coach Rick Pitino leading the 2012 Naismith Memorial Basketball Hall of Fame class, it is sure to be an exciting group to watch as we head into the voting for this year's induction.
According to Hoophall.com:
This year's list includes four first-time finalists: five-time NBA All-Star Reggie Miller, five-time NCAA Final Four coach Rick Pitino, two-time NBA Coach of the Year Bill Fitch and two-time Olympic gold medalist Katrina McClain.  Previous finalists included again this year for consideration are Maurice Cheeks, Bernard King, Dick Motta, Don Nelson, Hank Nichols, Ralph Sampson, Jamaal Wilkes and the All American Red Heads.  The Class of 2012 will be unveiled at the NCAA Final Four in April.
That is quite a class, but nobody stands out more than Miller and Pitino. The two first-time inductees seem to be shoo-ins, and it would be a surprise if anybody passed on either man entering the Hall.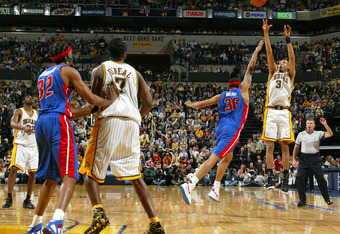 Elsa/Getty Images
Miller was one of the most dangerous and decorated players during his time, as he stood among the greats in the time of Michael Jordan, Karl Malone and many other past inductees. If he doesn't make it in the first time around, many basketball fans will likely be shocked.
Miller spent his entire career playing for the Indiana Pacers, and while he never captured that precious championship ring, his career was nothing short of incredible.
He averaged 18.2 points over his career and is currently second on the all-time list for three-point field goals made, as Boston Celtics guard Ray Allen recently surpassed him. His credentials go on for quite some time, so there are plenty of reasons why the Hall won't be able to pass on him.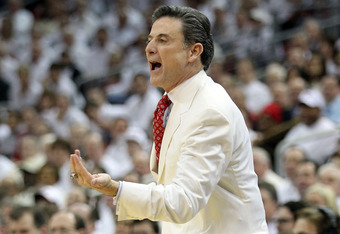 Andy Lyons/Getty Images
The same goes for Pitino, who has been one of the most successful college basketball coaches of all time. Pitino has taken three different college programs to the Final Four—a feat that nobody else has ever accomplished.
His career wins at the college level currently sit at 608, and that number will only continue to grow, as he is nowhere near the end of his career. He is currently the head coach of the Louisville Cardinals, following his stints with Boston University, Providence, Kentucky and two times in the NBA with the New York Knicks and Boston Celtics.
There are many other deserving inductees, as each of them have good reason for being considered. People will hope that the likes of Cheeks, Motta and Nelson will finally get the votes. But once again, it will be difficult, as such prominent first-time inductees have taken the spotlight.
Jeff Chase is a Featured Columnist for the Chicago Cubs and Arizona State football.
Follow @Real_Jeff_Chase