2012 March Madness Field of 68 Projections: Feb. 24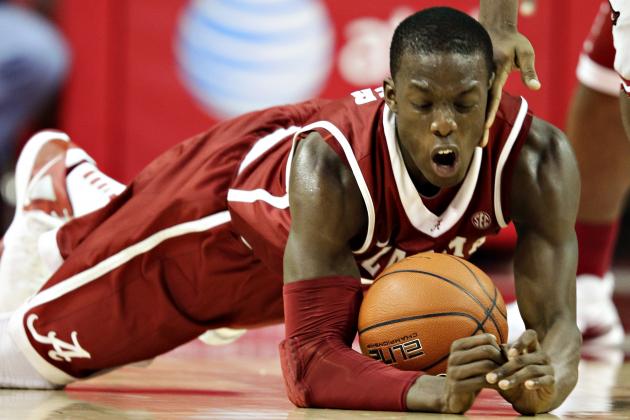 Wesley Hitt/Getty Images

With just 16 days remaining until Selection Sunday, I decided to throw in a bonus Friday edition of the projections this week.
As always, I am not trying to guess how teams will finish the year. I am simply seeding them based on their current résumés.
I like to break teams down into three categories:
1. Wallflowers are bubble teams because everyone wants to go to the big dance, but not all have the guts to ask a girl out on the dance floor.
2. Elite teams that are safely in the field are dancing with a hottie.
3. In the middle are the schools that are dancing with their sister.
Last year, I had the most accurate bracket projections in the country, correctly predicting 67 of 68 teams and once again finishing way ahead of ESPN's Joe Lunardi.
I'll begin with the two first four at-large bid games:
(12a) Miami vs. (12d) Iowa State

(12b) Oregon vs. (12c) LSU

First seven teams out: Texas, NC State, Arizona, South Florida, Washington, VCU, Colorado
The projections are presented in slideshow format, with slides consisting of the major conferences. First up is the ACC.
Begin Slideshow

»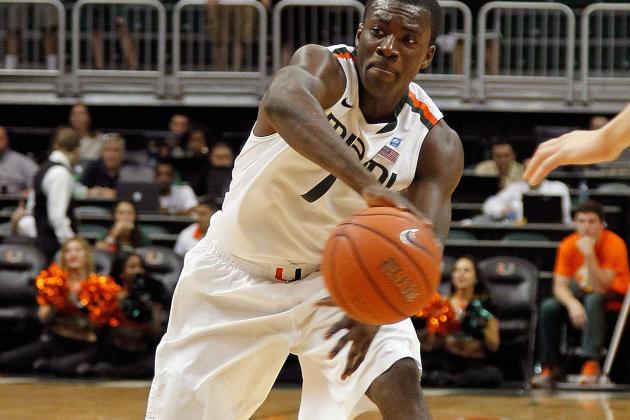 Mike Ehrmann/Getty Images

Dancing with a Hottie: Duke (1 seed), North Carolina (2), Florida State (6)
Dancing with their Sister: Virginia (8)
Wallflowers: Miami (12a), North Carolina State (second team out)
Miami barely holds onto a spot in the field following its 75-70 loss at Maryland on Tuesday. This is really not a tournament-worthy profile, but the NCAA dictates that 68 teams must go dancing. The 1-7 mark against the top 50 is abysmal and the 3-10 record versus the top 100 is not much better, but there are only three true bubble teams without a sub-100 loss and the Hurricanes are one of them.
There also aren't too many wallflowers with an RPI top-25 win and the U has the best of them all, a victory at Duke. Finally, Miami's computer numbers (RPI 50, SOS 34) compare favorably to its competition. The 'Canes have a huge opportunity at home against Florida State on Sunday and then play an enormous bubble game at NC State on Wednesday before finishing their schedule with a must-win versus BC. Go 2-1 and they should be in OK shape depending on what happens in the ACC tournament.
NC State remains my second team out after missing an opportunity with a home loss to UNC on Tuesday. The Wolfpack is in even worse shape than Miami because of its 0-7 mark against the RPI top 25 and 1-8 record versus the top 50. The last three against Clemson, Miami and Va. Tech are all must-wins.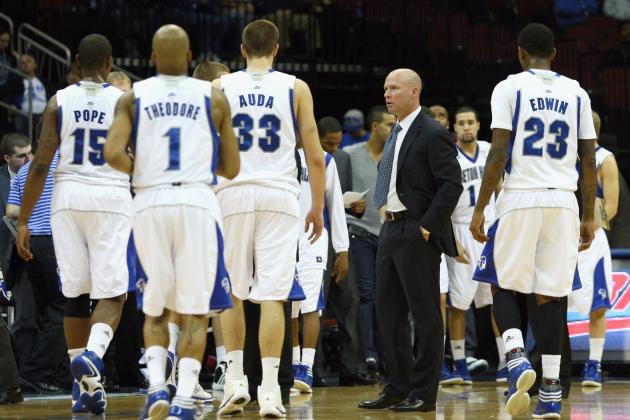 Chris Chambers/Getty Images

Dancing with a Hottie: Syracuse (1), Georgetown (3), Marquette (3), Louisville (5), Notre Dame (5)
Dancing with Their Sister: Seton Hall (8)
Wallflowers: Connecticut (10), Cincinnati (10), West Virginia (11), South Florida (fourth team out)
Seton Hall moves up to an 8 seed after its 73-55 trouncing of Georgetown on Tuesday in Newark and the Pirates are now almost definitely in the field, barring back-to-back losses against Big East cellar-dwellers Rutgers and DePaul.
Shabazz Napier may have saved UConn's season with a last-second 30-foot shot to beat Villanova on Monday night. The Huskies have a huge opportunity to sure up a spot when they host Syracuse on Saturday night, but even with a loss in that one, Connecticut should be safe as long as it wins its last two at Providence and home versus Pitt. After all, the Huskies own six top-50 wins.
Cincinnati is also heading in the direction of locking up a bid after beating Louisville on Thursday night to run its win streak to three and improve its RPI seven spots to 74. The computer numbers are really the only thing keeping the Bearcats from feeling completely safe right now, but that's what happens when you play a non-conference schedule ranked 319th.
West Virginia lost again on Wednesday and the Mountaineers barely showed up in the second half of a 71-44 defeat in South Bend. That's six losses in the last eight games for WVU, but it can turn things around with a win over Marquette in an odd Friday night game in the Big East.
South Florida missed out on a big chance to jump into the field when it blew an early double-digit lead in the Carrier Dome on Wednesday. Syracuse went on a 26-0 run en route to the victory, dropping the Bulls to 0-6 versus the RPI top 25, 1-7 against the top 50 and 4-10 outside of Tampa. Still three big opportunities are left against Cincy, Louisville and West Virginia.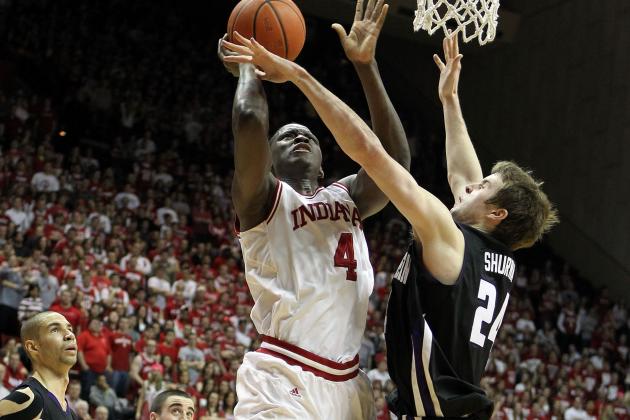 Andy Lyons/Getty Images

Dancing with a Hottie: Michigan State (1), Ohio State (2), Michigan (3), Indiana (5)
Dancing with Their Sister: Wisconsin (6), Purdue (9)
Wallflowers: Northwestern (12)
With Missouri's loss to Kansas State, Michigan State moves up to the top line. That's quite an achievement for a team that started 0-2.
Wisconsin probably could have locked up a bid with a win at lowly Iowa on Thursday, but instead, the Badgers suffered their second sub-100 loss of the season (both to the Hawkeyes). Wisconsin will be fine with five top-50 victories and top-30 RPI and SOS numbers, but try not to lose the next three to Ohio State, Minnesota and Illinois.
Northwestern missed an opportunity at home against Michigan on Tuesday, and the Wildcats are now behind Iowa in the Big Ten standings in eighth place at 6-9. That's a problem. The good news is their RPI is a respectable 47 and their seventh-ranked strength of schedule is outstanding. They do have that huge win over Michigan State and no losses to anyone outside the top 79, but the 2-9 mark against the top 50 is ugly. Wins at Penn State and Iowa are absolute musts to get N'western to at least 8-10 in conference, which could be enough, but a triumph over Ohio State at home on Wednesday would be enormous.
Jamie Squire/Getty Images

Dancing with a Hottie: Missouri (2), Kansas (2), Baylor (3)
Dancing with their Sister: Kansas State (8)
Wallflowers: Iowa State (12d), Texas (first team out)
Wallflowers, take note, this is how you go from on the bubble to near-lock status in a week: win at Baylor and Missouri. That's what Kansas State has done to move all the way up to an 8 seed.
Iowa State did what it needed to on Wednesday, crushing Texas Tech at home, 72-54, but upon further inspection of the Cyclones' resume, it isn't pretty. They have just three top-100 wins and two sub-100 losses. That's not a good ratio. The saving grace, however, are the wins over Kansas (huge) and Kansas State (getting bigger and bigger). ISU faces an absolute gauntlet down the stretch with games at KSU and Missouri before finishing the season at home against Baylor. Winning just one of those may be enough to get in.
Texas is another one of those teams that missed an opportunity this week, losing at home to Baylor, 77-72 on Monday. Because of that setback—their second straight—the Longhorns drop out of the field. They are just 4-9 against the top 100 and 3-8 away from Austin with two sub-100 losses and an RPI north of 50. Games against Texas Tech and Oklahoma are must-wins and they may even need to win at Kansas on March 3.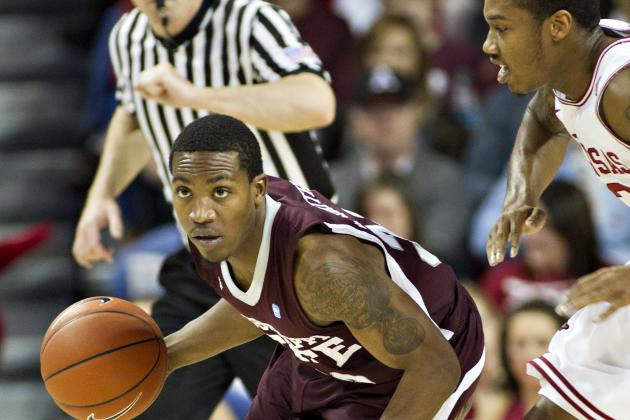 Wesley Hitt/Getty Images

Dancing with a Hottie: Kentucky (1), Vanderbilt (4), Florida (4)
Dancing with Their Sister: Alabama (9)
Wallflowers: Mississippi State (11), LSU (12c)
Mississippi State has collapsed. A loss to Kentucky at home on Tuesday is nothing to hang your head about, but that's now four consecutive setbacks for the Bulldogs, dropping their computer numbers into scary territory (RPI 60, SOS 67). They still have those three top-50 wins and seven victories over the top 100, but two sub-100 losses and a 5-6 mark away from home are troubling. They definitely have to win two of their last three (at Alabama, at SC, Arkansas) to finish at .500 in the SEC and get into the field.
The best thing a bubble team can do in late February is win and that's exactly what LSU has done, reeling off four straight victories to hop into the field out of nowhere. The computer numbers are still not great (RPI 63, SOS 59) and the selection committee won't look kindly on November losses to Coastal Carolina and South Alabama, but two wins over the top 50 and five against the top 100 are better than a bunch of other bubble teams. With three NIT teams left of their schedule (at Ole Miss, Tennessee, at Auburn), the Tigers have to keep winning.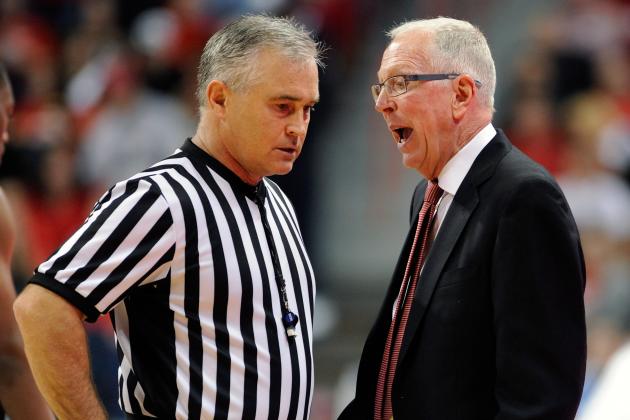 Ethan Miller/Getty Images

Dancing with a Hottie: UNLV (4)
Dancing with Their Sister: New Mexico (7), San Diego State (7)
Wallflowers: Colorado State (11)
Colorado State figures to be one of the most talked about teams on Selection Sunday because its computer numbers (RPI 24, SOS 9) don't accurately reflect the team's season, but the Rams finally backed up those figures with a huge win over New Mexico on Tuesday to hop into the field. That's two top-31 wins, following their victory over San Diego State back on Jan. 28, and they now own seven top-100 triumphs with just one bad loss on the resume (at Boise State). That's a much better ratio than most bubble teams.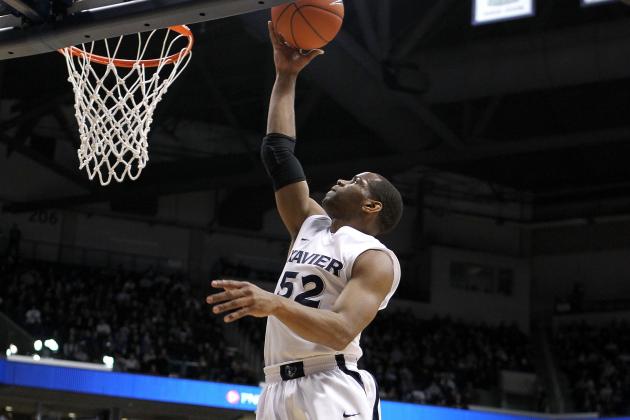 Andy Lyons/Getty Images

Dancing with a Hottie: Temple (4)
Dancing with their Sister: Saint Louis (7)
Wallflowers: Xavier (12)
You'd think a loss at UMass would drop Xavier from the field, but with all the carnage going on around them, the Musketeers' resume remains one of the best 37 among the at-larges. Barely. The win at Vanderbilt on Nov. 28 remains huge and having only one bad loss (at Hawaii on Dec. 23, without their best players on the court) is also significant, but they have to improve on their mediocre computer numbers (RPI 53, SOS 48) as well as the lack of big wins. Beating Richmond and Charlotte are absolute musts. Winning at Saint Louis on Tuesday would be enormous.
Saint Joseph's waved goodbye to the field on Wednesday with a home loss to Richmond, in which the Hawks only scored 49 points. That's now four sub-100 losses and St. Joe's drops to sixth in the A-10 at 8-6.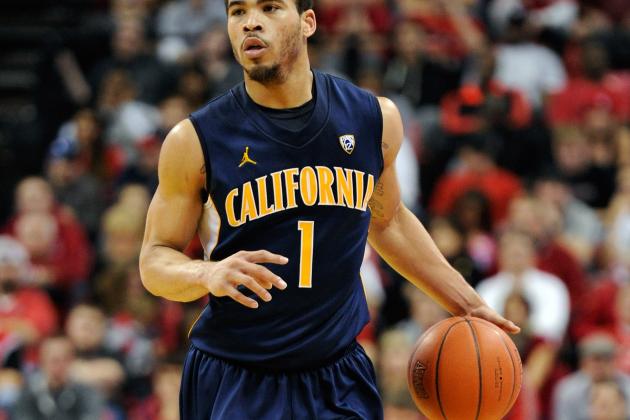 Ethan Miller/Getty Images

Wallflowers: California (11), Oregon (12b), Arizona (third team out), Washington (fifth team out), Colorado (seventh team out)
With everyone else losing, the Pac-12's chances of getting multiple teams into the field keep increasing thanks to the continued success of its top teams.
Cal won at Utah on Thursday to run its streak to six and move up to an 11 seed, but the Bears' at-large resume is still lacking with no top-50 wins.
By a hair, Oregon's resume is the second-best in the league, barely ahead of Arizona and Washington. The Ducks have the best RPI (51), but none of these three teams have really done much to earn a bid. Alas, 68 must make it.
Colorado didn't help itself any with a 24-point home loss to Stanford on Thursday, but the Buffaloes host Cal in an enormous contest on Sunday.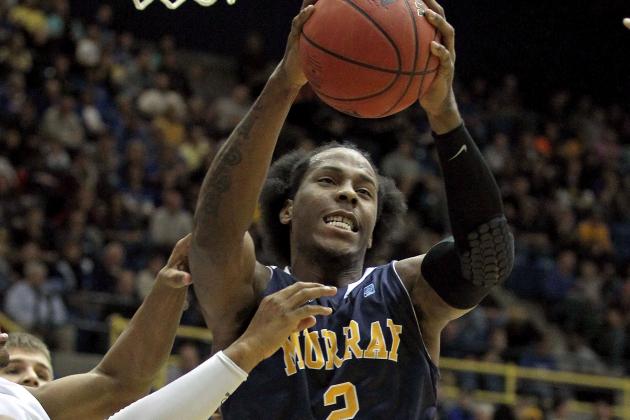 Andy Lyons/Getty Images

Dancing with a Hottie: Wichita State (5), Murray State (6), Creighton (6)
Dancing with Their Sister: Gonzaga (7), Saint Mary's (8), Southern Miss (9)
Wallflowers: Harvard (9), Memphis (10), BYU (10), VCU (sixth team out)
Southern Miss has fallen on hard times with back-to-back losses at Houston and UTEP. The Golden Eagles, who are ranked 16th in the RPI, should be fine with their 3-2 mark against the top 50 and 9-3 record versus the top 100, but they can't afford another bad loss.
BYU lost at Gonzaga, 74-63, on Thursday night and now must continue to sweat things out until Selection Sunday. Saturday's game against Portland can only hurt them, so the Cougars better win that one and avoid any bad losses in the WCC tournament.
I've heard a lot of clamoring for VCU recently, so I decided to throw the Rams into the mix this week and found that their resume is indeed underwhelming. Their strength of schedule is hovering around 200, their best win is a home victory over South Florida back in November and they have twice as many sub-100 losses as top-50 triumphs. The Colonial is not what it was last year, so this time around, Virginia Commonwealth will have to earn an automatic bid.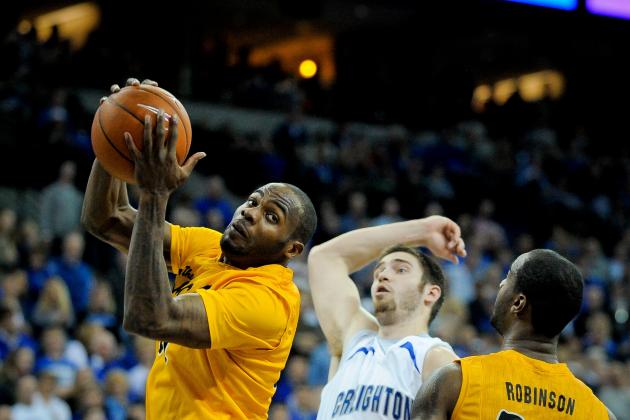 Eric Francis/Getty Images

No. 13 seeds: Iona, Long Beach State, Middle Tennessee, Oral Roberts
No. 14 seeds: Davidson, Belmont, Drexel, Nevada
No. 15 seeds: Akron, Valparaiso, Bucknell, Weber State
No. 16 seeds: Long Island, Texas-Arlington, Mississippi Valley State vs. Stony Brook, Savannah State vs. UNC Asheville
Jordan is one of Bleacher Report's College Basketball Featured Columnists. Follow him on Twitter @JordanHarrison.