Comparing Each Rising Star Player to a Current Star or NBA Legend
February 24, 2012

Mike Ehrmann/Getty Images
The Rising Stars Challenge is just that, a rising stars challenge. So there's an obvious qualifier here. None of these guys is on the level of the guys they are getting compared to yet. They do have similarities though. 
In each of these cases this is the current star who the player most resembles in terms of their game. That means I'm starting from the rising star and saying who the star that he most resembles is. So please, don't be offended if the star I mention is vastly superior to the rising star in comparison. That's pretty much a given. 

Team Chuck Roster (via NBA.com)
G MarShon Brooks (NJ)—Kobe Bryant 
Weirdly, Brooks not only resembles Kobe in his game, he actually looks like him. Both players are pure scoring shooting guards with a great step back jumper who attack the basket well. If Brooks can develop along the lines of Kobe, the Nets have a real star in the making. 
C DeMarcus Cousins (SAC)—Charles Barkley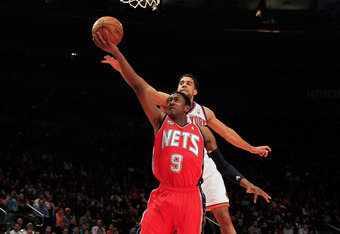 Chris Trotman/Getty Images
Now granted, Cousins is much taller than Barkley, but in a lot of ways they are similar. Charles Barkley was a 20 point per game scorer, a great rebounder and was a solid outside shooter. All those things are true with Cousins. Cousins is averaging 20.9 points and 13.6 boards per 36 minutes. Barkley had 19.5 and 12.5 in his second year. 
G/F Paul George (IND)—Reggie Miller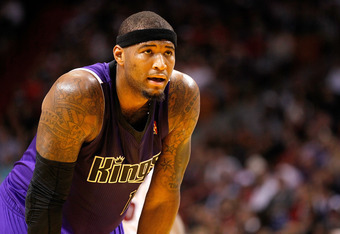 Mike Ehrmann/Getty Images
What could be more apt than a comparison to the great Reggie Miller? Both players were long for shooting guards, outside shooters and great rebounders for guards. Miller had 16.8 points and 3.9 boards. George has 14.0 and 6.4. Admittedly, this one is a bit forced, but you don't see that many guards who rebound as well as George and his role in the offense is still being worked in.
F Gordon Hayward (UTAH)—Jeff Hornacek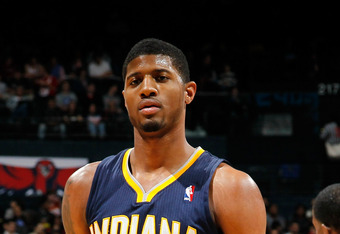 Kevin C. Cox/Getty Images
If Kobe Bryant said it, it must be true, right? I'm not making this up. Kobe said, "He's a very skilled, all-around player. I think he's going to have a very bright future in this league. He reminds me of a more talented Jeff Hornacek. Jeff couldn't put the ball on the floor as well as [Hayward] can." Remember, Kobe's words, not mine. 
G Kyrie Irving (CLE)—Chris Paul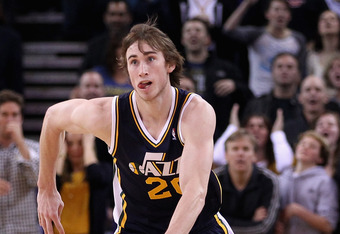 Ezra Shaw/Getty Images
Kyrie Irving is having a huge season for a rookie. In the entire history of the NBA, only one point guard has posted better numbers in his first season, and that's Chris Paul. Even that's a bit of an argument. Paul averaged 16.1 points, 5.1 boards and 7.8 assists on .430 shooting. Irving his scoring 18.1 points, to go with 3.5 boards and 5.1 dimes on .476 shooting.  
G/F Kawhi Leonard (SA)—Shawn Marion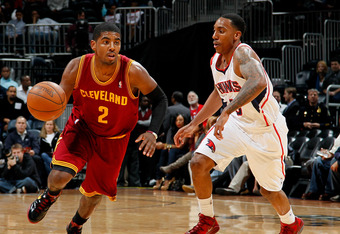 Kevin C. Cox/Getty Images
Leonard is similar to Marion in the sense that he's a 6' 7" forward who can play either position. Leonard is a small forward with the arms and hands of a center. Leonard is still a long way off from his peak but he could blossom into a player who can score from inside or outside, grab a lot of rebounds and be a terrific defender. 
F/C Derrick Favors (UTA)—Daryl Dawkins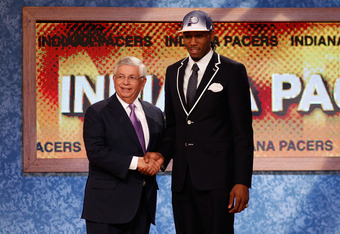 Mike Stobe/Getty Images
Don't laugh, I know you want to. Daryl Dawkins came into NBA very young and with a lot of expectations, but he struggled in his first two years as he had tons of talent but lacked polish. Per 36 minutes his second year he averaged 16.3 points and 12.1 boards. Favors is currently averaging 14.9 and 9.4. 
G/F Evan Turner (PHI)—Magic Johnson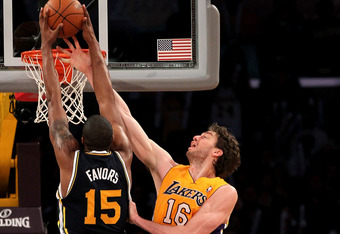 Stephen Dunn/Getty Images
I'll just sit here and wait while you laugh. I won't even ask you not to. Let me qualify this though. I only mean it in terms of rebounding and the ability to turn a defensive rebound into a break. It's not just me either. It's Doug Collins, who said, "I think he's one of the best in the league at his position," Collins said. "He got eight defensive rebounds last night in a critical time when we were trying to get defensive rebounds."
G John Wall (WAS)—Derrick Rose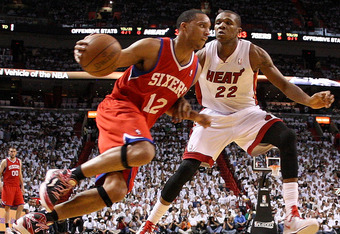 Mike Ehrmann/Getty Images
Derrick Rose and John Wall will always draw comparisons for three reasons. First, they are tremendously fast. Second they have an ability to both make the players around them better through their passing and get to the rim. Third, they have the John Callipari connection. 
F Derrick Williams (MIN)—Antawn Jamison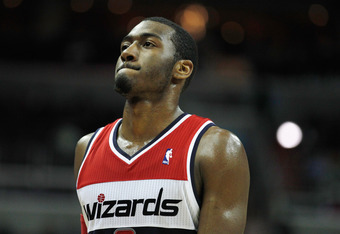 Rob Carr/Getty Images
Derrick Williams has drawn comparisons to LeBron James, but he's probably closer to Antawn Jamison in the sense that he's more of a true tweener. LeBron James is a point guard in a power forward's body. Williams is a small forward in a power forward's body. Both he and Jamison are big enough to play the power forward, but athletic enough to play the small forward. 
Team Shaq Roster (via NBA.com)
G Norris Cole (MIA)—Nick Van Exel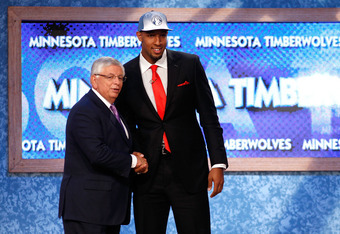 Mike Stobe/Getty Images
Norris Cole and Nick Van Exel are similar in a lot of ways. Both were late draft picks, undersized players who were explosive scorers who were able to penetrate off the dribble, capable distributors and capable thieves. 
G Landry Fields (NY)—Shane Battier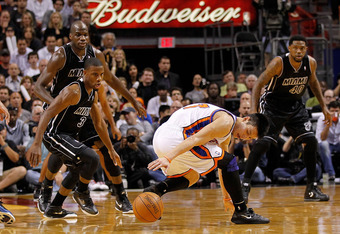 Mike Ehrmann/Getty Images
Landry Fields is like Shane Battier in the sense that while he's not a great offensive player, he has an extremely high basketball IQ and uses that to help himself. Both use their basketball smarts to deceive people. Fields can be very deceptive on offense, while Battier tends to do it more on defense, but both players outsmart their opponents. 
F Blake Griffin (LAC)—Shawn Kemp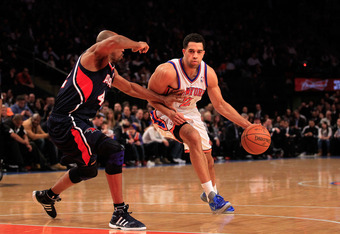 Chris Trotman/Getty Images
You can sum up this similarity in a single word. Dunk. Easily two of the greatest power dunkers in the history of the game. And dunking is not a dirty word by the way.
G Brandon Knight (DET)—Chauncey Billups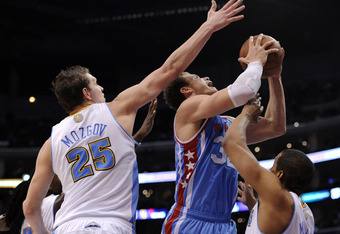 Harry How/Getty Images
There are two types of point guards who score (which is the more accurate way of describing a "scoring point guard." There are the drivers like Derrick Rose and there are the shooters like Chauncey Billups. Brandon Knight is the latter. Knight is averaging 14.5 points and 4.0 assists per 36 minutes; Billups averaged 14.5 and 5.1 in his rookie year. 
G Jeremy Lin (NY)—Steve Nash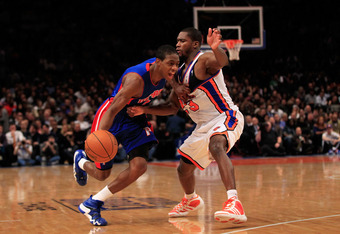 Chris Trotman/Getty Images
Jeremy Lin is getting a lot of fair comparisons to Steve Nash in terms of playing style. He's not afraid to penetrate and he's able to use that penetration to create shots for his teammates. Now, let's qualify that statement. He's a looooooong way from being Steve Nash. 
C Greg Monroe (DET)—Tim Duncan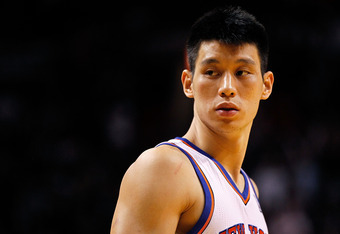 Mike Ehrmann/Getty Images
I did not come up with this comparison, Tracy McGrady did. "That's who he reminds me of," McGrady said before that question was delivered in completed fashion. "A lot of people think you've got to go out and lead by being vocal and demonstrative and getting in people's faces. No. Just look at Tim Duncan and what he's done over the last decade. Both Monroe and Duncan are quiet, strong leaders who just play solid, fundamental basketball at an All-Star level. 
F Markieff Morris (PHX)—Ben Wallace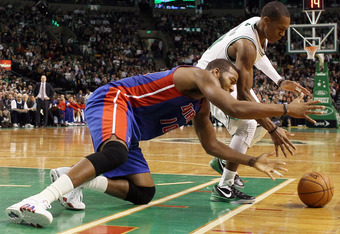 Elsa/Getty Images
Markieff Morris is not a great offensive player, but he does have the potential to be a great defensive player and rebounder. He's also a bit undersized for a big-man but seems to be able to play like he's not. Now, I'm not projecting him to win Defensive Player of the Year any time soon, but an undersized big who rebounds and plays defense? Who else are you going to take?
G Ricky Rubio (MIN)—Pete Maravich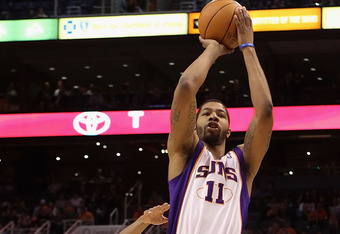 Christian Petersen/Getty Images
Some people get themselves worked into a lather over the Maravich-Rubio comparisons, pointing out the fact that Maravich was an amazing scorer, and Rubio isn't. True that. However, that's not why the comparison is there. It's the court vision that makes them the same. Maravich utilized that to create shots for himself and Rubio uses it to create shots for his teammates, but they both create shots with their vision. 
F Tristan Thompson (CLE)—Zach Randolph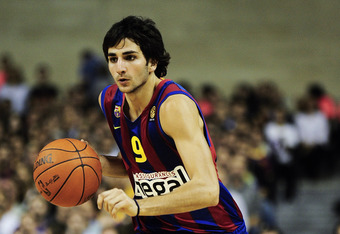 David Ramos/Getty Images
The reason I'm picking Randolph here is that they are both great offensive rebounders. Per 36 minutes in his rookie year Randolph averaged 17.2 points and 4.7 offensive boards, 10.4 total. Thompson has averaged 13.6 points, 4.8 offensive boards and 11.1 total. Some want to compare Thompson to Harrington, and that might be more accurate, but he's not really a "star." 
G Kemba Walker (CHA)—Tiny Archibald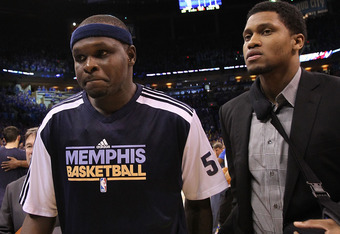 Ronald Martinez/Getty Images
Walker's playmaking style reminds Bobcats head coach, Paul Silas of Tiny Archibald. That's a comparison that holds up well statistically. In his rookie year, Archibald averaged 16.4 points and 5.7 assists per 36 minutes. Walker this year is averaging 16.3 and 4.7. Needless to say, if he can evolve into Archibald, owner Michael Jordan will have finally gotten one right.