Dwight Howard: Why Superman Will Never Suit Up for Orlando Magic Again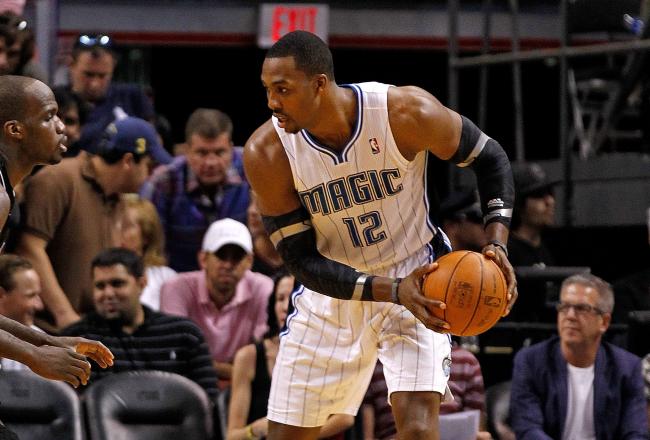 Mike Ehrmann/Getty Images
It's the NBA All-Star break. Time to celebrate the first half of the season.
But for the Orlando Magic, who's hosting the All-Star gala, it means we are less than three weeks away from the trade deadline and a potential end to the Dwight Howard saga.
They got what they wanted. Howard will be representing the Magic in the All-Star Game, after that, though, the gloves should come off.
But there's a chance for Magic general manager Otis Smith to put an end to the soap opera and deal Howard before Orlando's next regular season game. The Magic don't play again until they travel to Washington next Wednesday, so there's a chance that Howard's played his last game in a Magic uniform.
According to Sports Illustrated's Chris Mannix, New Jersey Nets general manager Billy King has been working behind the scenes to put together a three- or four-team deal to acquire Howard.
The Magic are in a tough spot at 22-13. While they are going to be a playoff team with Howard, they aren't title contenders by any stretch of the imagination.
Howard's constant changing of his mind and how he's handled this entire situation has become tired and old.
Should the Magic look to move Howard quickly after the All-Star break
He's gone from a likable guy to a selfish guy in the matter of months. He's never going to lead a team to an NBA championship. Surely he may win one during his NBA career, but there's a big difference between that and leading a team.
He's not a leader and if Smith can make a deal to get him out of Orlando, he should get it done before Howard has a chance to play another game in a Magic uniform.
Howard has all the talent in the world but ultimately has some growing up to do.
To each his own. I, nor anyone else can tell Howard what's best for his career and I certainly can't criticize him for not wanting to leave over $30 million on the table, but there are right ways and wrong ways to handle every situation.
From calling out his teammates when he's had a foot out the door all along to the constant weekly reminders about wanting to be traded, nothing about the 2012 season for Howard screams professionalism.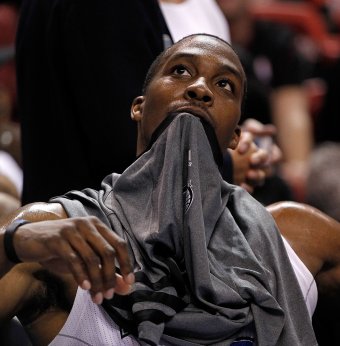 Mike Ehrmann/Getty Images
Just like LeBron James did almost three years prior, Howard wants to be courted, wants to be wooed. He needs the attention like all the other big time players before him. He can't live without it.
Give James credit though, at least he played out his final year in Cleveland instead of holding the Cavs hostage.
Howard will say the right things during the All-Star break and give the home fans one more show. He will talk about how much he loves the fans, but wouldn't think twice about bolting on the same people he claims to love.
Then after his act is all played out, Howard will be gone like the wind, ready to take his act to a new city and a new audience. Then suddenly when he realizes that he's not a capable leader and will likely still be without a ring, it will be time to do this act all over again.
His act has worn thin and it's time for Smith to put and end to the drama and ship Howard away after the All-Star Game. Who knows, without the distraction the Magic may be able to focus on basketball and make a run in the Eastern Conference.
If Smith was smart he would put an end to the all of the distractions and begin rebuilding this team immediately, even if it means Howard has played his last game in a Magic uniform.
This article is
What is the duplicate article?
Why is this article offensive?
Where is this article plagiarized from?
Why is this article poorly edited?

Orlando Magic: Like this team?