UFC 144 Fight Card: Questions People Have About Ryan Bader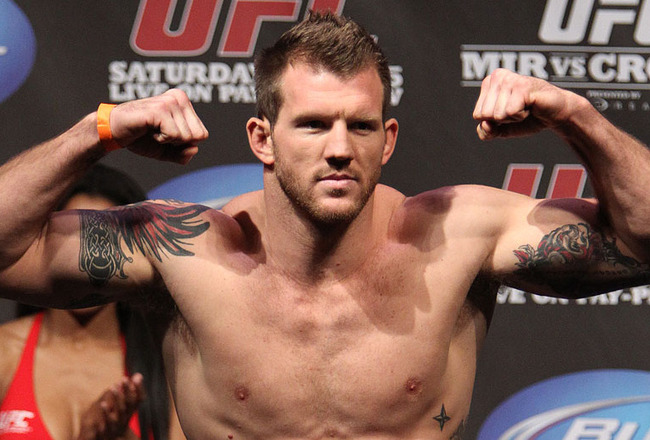 Courtesy: UFC.com

On Saturday night in Saitama, Japan, Ryan Bader will continue his efforts to jump from prospect to contender when he takes on Quinton "Rampage" Jackson in the co-main event of UFC 144.
However, even with some solid wins on his resume, people have questions about the former Sun Devil, not the least of which include:
Is He a Top-Flight Light Heavyweight?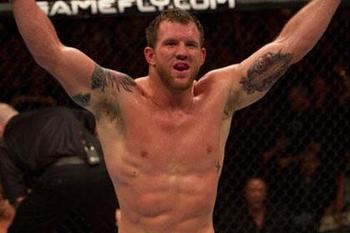 Courtesy: UFC.com
Bader can obviously fight, but he's only succeeded against higher-end opponents who were tailor made for him to beat.
When he beat Keith Jardine, Jardine was a loser of consecutive fights. He managed to handle Antonio Rogerio Nogueira, but really only in the sense that he wrestled him long enough for the final bell to go and have Nogueira lose a decision.
Against Jon Jones he looked overmatched from the outset, and against Tito Ortiz he got popped with a right hand and choked out. He couldn't take down either wrestler, who finished him easily.
Aside from Nogueira and Jardine, his biggest win is over Jason Brilz. It's hard to argue that he's an elite light heavyweight, though success over Rampage would likely end that debate.
Can He Take a Punch?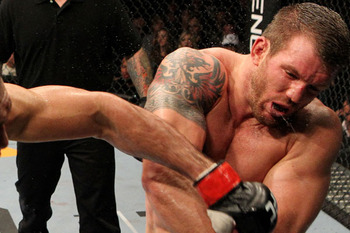 Courtesy: UFC.com
As mentioned, his disastrous loss to Tito Ortiz came via submission, but it was set up by a stiff right hand that put Bader on dream street. That was cause for concern, as was his general disinterest in engaging a high-end boxer like Nogueira in their meeting.
There really isn't much else to go on, as Bader hasn't been in many wars of attrition. His chin hasn't been tested a great deal, so it's hard to know if that shot from Tito was the exception or the rule.
Against Rampage, it's likely the world will get its answer.
Is He an Athletic Fighter, or an Athlete Who Fights?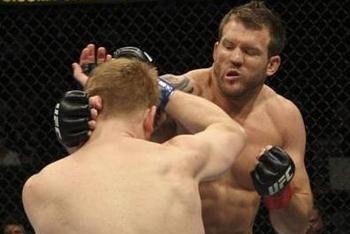 Courtesy: UFC.com
This is a question often posed by fans and pundits when a man makes his way through a career in collegiate wrestling and starts in MMA. Is the man a fighter competing in MMA because he loves the thrill of combat, or an athlete who wrestled and now sees MMA as an outlet to make some money and continue competing a little longer?
No one can convincingly say for sure which one Ryan Bader is.
There's never been any evidence that he's a true fighter, a man who comes to the cage embodying the Budo spirit and a love for spilling blood. Then again, there's never been much to suggest he's more of a competitor who relies solely on athleticism either.
There is room for both personalities in mixed martial arts. Whatever one best suits Bader, you're likely to see it come out if a properly motivated Rampage Jackson is standing in front of him trying to excite his beloved Japanese fans.
What If He Can't Take Rampage Down?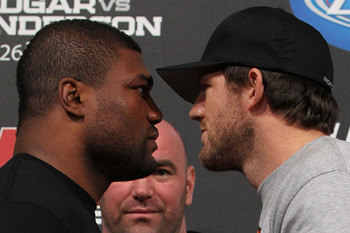 Courtesy: UFC.com
There's a real elephant in the room for Bader going into his fight with Rampage Jackson: What if the wrestling standout can't take his man to the mat?
It isn't a foregone conclusion that he will, as Rampage has great takedown defense and loves to punish guys for failed attempts.
Bader is as good a pure wrestler as there is in MMA, but he's a work in progress on the feet and if he isn't adequately prepared to have his takedowns stuffed, and then prepared for the inevitable blitz of haymakers that will be coming afterward. His experience in Japan would be a very short one that feels very, very long.
Where Does He Go from Here?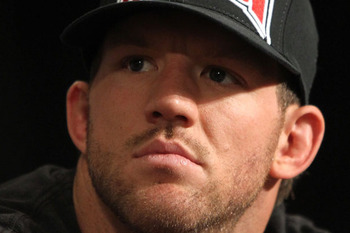 Courtesy: UFC.com
People are already wondering what would be next for Bader, win or lose. He went from fighting Jon Jones and Tito Ortiz to fighting Jason Brilz and now on to the co-main event of one of the biggest cards of the year. It's been quite the roller coaster.
Realistically, a win puts him—to borrow a phrase from Dana White himself—"back in the mix." He could get Lyoto Machida or Shogun Rua, both of whom would be interesting matchups, or the UFC could try and see if he's improved against wrestlers who can strike and match him against the loser of Jon Jones-Rashad Evans at UFC 145.
A loss to Rampage, though it'd be nothing to be ashamed of, likely puts him back a few steps and into a fight against Thiago Silva, Alexander Gustafsson (win or lose against Antonio Rogerio Nogueira) or Stephan Bonnar.
He's in a very odd spot, as he's still too young to be a gatekeeper, but a loss on Saturday will unofficially turn him into just that. Win or lose, one has to wonder where he'll go from here.
Keep Reading