Manchester United: 7 Most Important Upcoming Premier League Games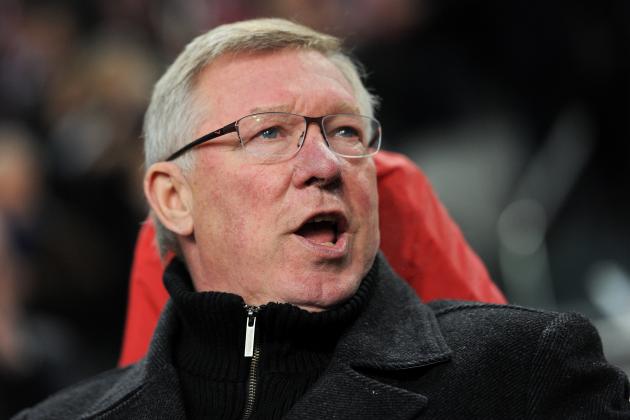 Jasper Juinen/Getty Images

As we get closer and closer to the end of the Premier League season, every match becomes increasingly important; a run of bad results in September is a problem that can be overcome, but bad results in April can be catastrophic.
The pressure is slowly being ratcheted up on the Manchester United squad. They are currently embroiled in a tussle with crosstown rivals Manchester City for supremacy at the top of the Premier League table, and Tottenham Hotspur aren't far behind and will want to push the Red Devils all the way.
Bearing that in mind, Manchester United have some pretty important fixtures on the horizon, some real "six-pointers," but also some potential upsets that need to be avoided.
So, which games are the most important for the defending champions as the Premier League looks set for another tight finish? Here's my list of United's seven most important remaining fixtures.
For a list of all of Manchester United's remaining fixtures, check out this link, courtesy of the BBC.
Begin Slideshow

»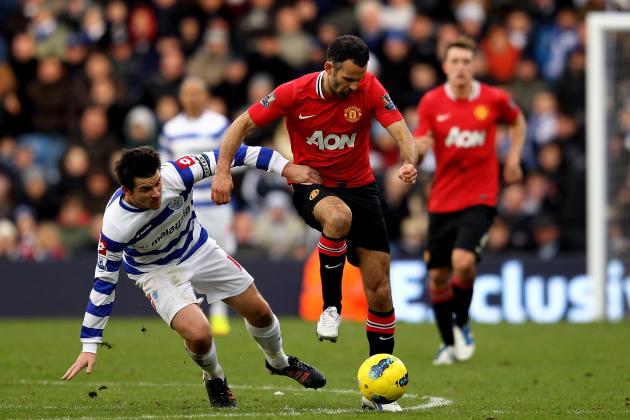 Richard Heathcote/Getty Images

QPR, now managed by forming Manchester United player and Manchester City manager Mark Hughes, are currently stuck in something of a relegation battle and are in dire need of points.
Chuck in the Manchester United connection, and Hughes will be in full-on upset mode as he looks to get one over on his old club and, indeed, his old manager.
Manchester United should pick up the win here. They have home advantage and an array of talent that QPR can only dream of. This is one of United's easier fixtures between now and the end of the season.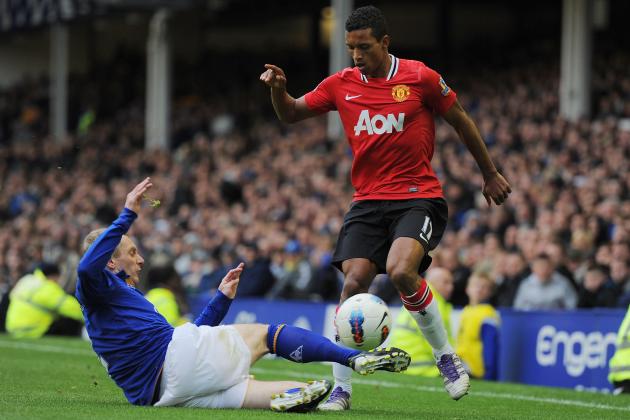 Michael Regan/Getty Images

By no means as fierce a rivalry as either team's rivalry with Liverpool, this is still an important fixture and one in which Everton will give their all in order to win.
A defeat for United here, just a week before they face off against Manchester City could be a morale-killing moment. Equally, a win at home against Everton would be a nice little confidence booster for the Red Devils.
David Moyes has made a career out of getting the most out of his players, and with financial matters at Everton far from comfortable, he will be looking to give investors as many reasons as possible for pumping money into the club.
The point is, both Everton and Manchester United need to win here. This is not going to be an easy fixture. Add in Darren Gibson and Wayne Rooney, and this could be a tempestuous affair.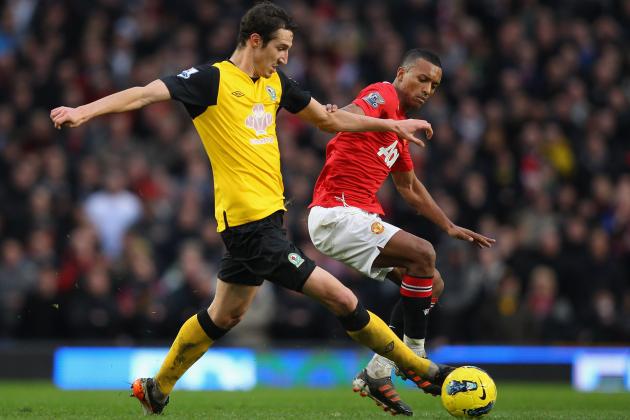 Alex Livesey/Getty Images

Blackburn have already beaten Manchester United at Old Trafford and will have a shot at claiming an unlikely double whilst also battling against relegation and their own fans.
The Blackburn players have played with great bravery all season and know that, on their day, they can beat any side in the league (they've also defeated Arsenal at home).
Sir Alex Ferguson is not going to underestimate Blackburn Rovers, and they could be desperate for points; they do not exactly have an easy run of fixtures toward the end of the season (they still have to face Chelsea, Liverpool and Tottenham after meeting United).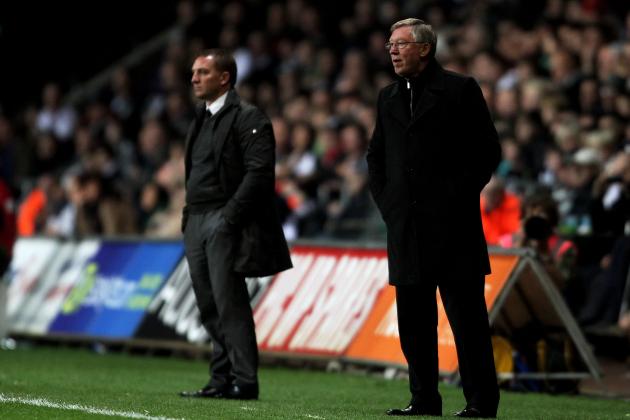 Scott Heavey/Getty Images

Swansea do not have the finest away form in the league; they have picked up just nine points on the road so far.
However, they also play some of the best football in the league and, with a victory over Arsenal already under their belts, they will be hungry to fell another giant.
Manchester United should have enough about them to win this game, and Swansea will probably only be jockeying for mid-table bragging rights come May 5th. But Swansea City are a determined bunch, and United may well be feeling the heat come the penultimate game of the season.
United need to avoid slipping up so close to the end of the season; a single bad result could well decide the league.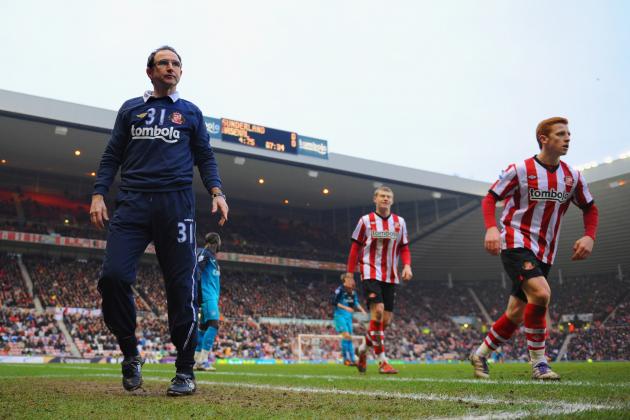 Michael Regan/Getty Images

An away fixture on the final day of the season against a resurgent Sunderland side. What could possibly go wrong?
With things between the top two having been tight all season, there's every chance that Manchester United could need to win on the final day of the season.
Sunderland, meanwhile, will be hoping to lead a late-season charge for a Europa League spot; they could have everything to play for.
Two ex-Red Devils, a player on loan from Manchester City and one on loan from Arsenal, mean that Sunderland will be more than determined to win regardless of their situation, or indeed of Manchester United's.
Sir Alex Ferguson will be coming against a tactical maestro in Martin O'Neil and will not be taking anything for granted.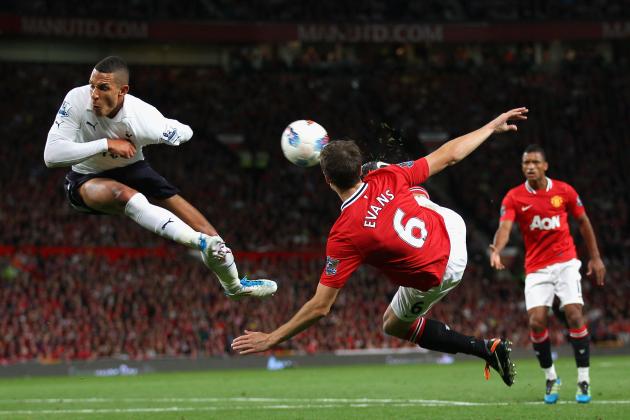 Alex Livesey/Getty Images

Tottenham Hotspur and Manchester United will meet at White Hart Lane in just a couple of weeks, and the match could provide Spurs with a real chance to cut the gap between themselves and United, and depending on results before this match, could see them overtake the defending champions.
Harry Redknapp and Sir Alex Ferguson are two of the Premier League's finest managers, and they both possess squads that have most other Premier League managers salivating. This could be an incredibly exciting fixture.
Spurs have been playing some fantastic football and have kept in touch with the top two all season long. United have not been at their strongest this season, and Spurs will be fully aware that they will have few better opportunities to finish above the Red Devils.
If United lose, they could be faced with a five-point gap to Manchester City, something that would put even more pressure on United's players and even on Ferguson.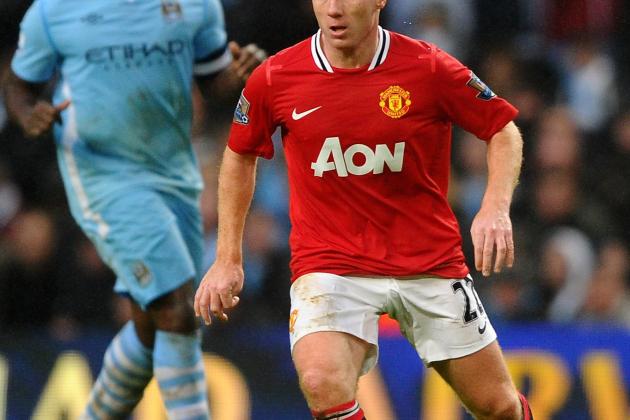 Laurence Griffiths/Getty Images

This match could very well decide who wins the Premier League this season. The two Manchester clubs will meet on April 30th at the Etihad Stadium, and a victory either way could be decisive.
This fixture represents a final opportunity to make up ground, to demoralise rivals and could be the match that decides the title.
Manchester City will have home advantage, something that will make the game even more difficult for United, but will push them to perform at their very best.
Even if the title has already been decided by the time the teams meet, which seems unlikely, bragging rights will still hang on this match and could, potentially, be important in deciding who finishes second and who finishes third.