UFC 144: Strengths and Weaknesses of Each Main Card Fighter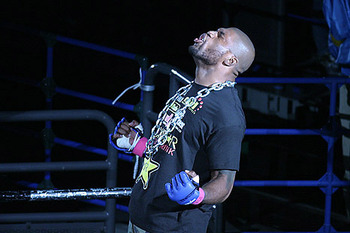 Quinton Jackson/ Scott Petersen for MMAWeekly.com
UFC 144 will hit Saitama Super Arena in Japan tomorrow night with a vicious slate of action, topped with a talent-laden seven-fight main card.
In the main event, ligthweight champion Frankie Edgar looks to defend his title for a third time against the surging Benson Henderson, while a light heavyweight collision between heavy hitters Quinton Jackson and Ryan Bader takes the co-main event slot.
A batch of other fights grace the main card. Many of the fighters wield opposing styles that will make for interesting fights. Here's a breakdown of their strengths and weaknesses.
Quinton Jackson/ Scott Petersen for MMAWeekly.com
Hatsu Hioki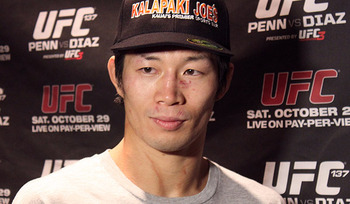 Hioki/ Ken Pishna for MMAWeekly.com
Strengths: Submission/ Wrestling
Regarded as one of the world's best featherweights, Hioki is one of the last bastions of the Japanese MMA scene. He's also a legitimate threat to champion Jose Aldo.
Why? It's because Hioki, a black belt in Brazilian jiu-jitsu, is regarded as one of the best grapplers in the division. His seamless transitions from mount to armbars or his patented triangle choke make him a threat for every minute the fight is on the ground.
Weakness: Striking
Chalk it up to nerves or whatever you'd like, but Hioki's UFC debut against George Roop last October was anything but impressive. What we shouldn't be surprised about, however, is Hioki's striking acumen, or lack thereof.
Primarily relying on his grappling skills, Hioki's punches have not come along as they should, though the world renowned fighter is doing his best to fill those holes with the Tristar crew in Montreal.
Bart Palaszewski
Bart/ Scott Petersen for MMAWeekly.com
Strengths: Aggression, Striking and Knockout Power
In his Octagon debut, WEC import Palaszewski took on perennial contender Tyson Griffin. Bartimus wasted little time sprinting across the cage and rocking Griffin with some heavy punches that wilted Griffin against the fence. It was Palaszewski's biggest win, and it came in less than three minutes.
It's become the norm for Palaszewski, who has employed the same strategy for all of his bouts, to which 17 career knockout victories can attest to.
Weakness: Wrestling
An underrated jiu-jitsu practitioner himself, Bart may be able to stave away from the submission attempts of his opponents, however, the native of Poland has long had issue with touted grappling savants.
Kamal Shalorus, a former Olympic wrestler, was able to nullify Bart's strengths by dumping him on his back over the course of three rounds, eventually walking away with the decision win.
Tim Boetsch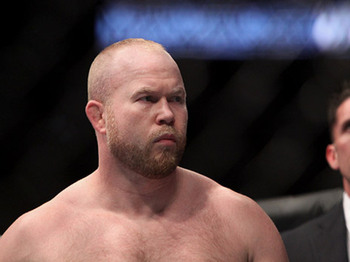 Boetsch/ Jeff Cain for MMAWeekly.com
Strengths: Conditioning, Heavy Hands and Strength
Former IFL star Tim Boetsch has since paired down from his more comfortable surroundings at 205 pounds in favor of lighter pastures at middleweight.
Though he was never at any significant disadvantage as far as strength is concerned, Boetsch now find himself to be one of the bigger players at the 185-pound class. His nonstop pressure and conditioning has often times been his biggest keys to victory, outworking his opponents before moving in for the kill with some heavy leather of his own.
Weakness: Wrestling
Though his strength is often times enough to disengage his opponents from being able to take him down, Boetcsh, in the past, has shown that his wrestling skills are still left wanting.
In his battles against grappling aces Matt Hamill, Jason Brilz and Phil Davis, Boetsch was brought to the canvas over and over again, where his opponents managed to secure victories while "The Barbarian" offered little offense off of his back.
Yushin Okami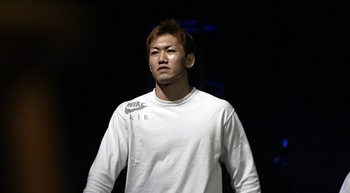 Okami/ Sherdog.com
Strengths: Wrestling, Strength, Clinch and Improved Striking
Though he remained gun shy in his most recent outing against Anderson Silva at UFC 134, Yushin Okami has shown that his striking has improved by leaps and bounds over the years.
His battle against Lucio Linhares was the best indication of Okami's progress, as the Team Quest regular used a thudding left jab to help set up a crushing right straight, which sent the Brazilian to the canvas and eventually earned Okami the TKO victory.
Regarded as one of the strongest and most imposing figures at 185 pounds, Okami is rarely seen at a disadvantage when engaged in the clinch, brutalizing opponents with his knees before taking them to the mat and working them over with a heavy dose of ground-and-pound.
Weakness: Does Not Perform Well Under Pressure
As talented as can be, Okami has shown that when the pressure is on, he finds it hard to rally back for the win. In his battle against Chael Sonnen at UFC 104, the NCAA Division I All-American in Sonnen was able to take down Okami time and time again, drowning him with his relentlessness and mounting strikes.
Okami was unable to turn the tides and eventually succumbed to a decision loss.
Joe Lauzon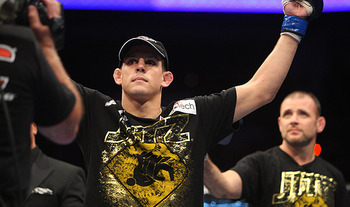 Lauzon/ Ken Pishna for MMAWeekly.com
Strengths: Aggression and a Well-Rounded Assault
The whirling dervish that is Joe Lauzon is always up for some kind of bonus by night's end.
The Season 5 veteran of The Ultimate Fighter immediately grabbed the attention of the mixed martial arts world with his first-round drubbing of former champion Jens Pulver.
Since then, Lauzon has risen up the ranks of the lightweight class, thanks to his in-your-face style, which often times catches his opponents off guard. He can then work his striking and, perhaps more importantly, set up his sneaky submission game.
Weakness: Overzealousness
His fast-paced approach to fights is both Lauzon's gift and curse.
Should his opponents survive the early storm of "J-Lau" and take him into the later rounds, the Massachusetts native tires. His recent outings against George Sotiropoulos and Sam Stout are testaments to his issues with conditioning, or better yet, his inconsistent ability to handle his own wild pace.
Anthony Pettis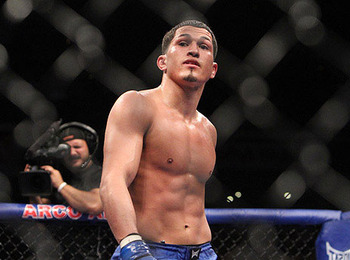 Pettis/ Scott Petersen for MMAWeekly.com
Strengths: Active Guard and Unorthodox Strikes
A protegee of kickboxing legend Duke Roufus, Pettis is one of the most exciting fighters in the lightweight division.
His flashy style is marked by unorthodox kicks and punches, with which Benson Henderson became all too familiar ("Smooth" was victimized by the infamous "Showtime Kick" off the cage at WEC 53).
When he's not on his feet, Pettis has supplemented his striking with an underrated jiu-jitsu game, wielding a fast-action guard that has helped him submit UFC veterans Alex Karalexis and Shane Roller.

Weakness: Wrestling
Though his guard is often the equalizer, the Milwaukee native has shown that he still could put in a few hours in a leotard.
In his UFC debut, Pettis was taken down by wrestling ace Clay Guida, Though "The Carpenter" was not able to mount any significant offense against Pettis, he was able to control the top position and eventually take home the lackluster decision win.
Yoshihiro Akiyama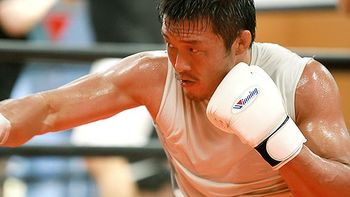 Akiyama/ Taro Irei for Sherdog.com
Strengths: Punching Power and Takedowns
Former K-1 Heroes champion Akiyama has transitioned from a touted Judoka background to a punch-happy fighter.
In all his battles inside the Octagon, Akiyama showed a willingness to stand and trade with opponents, regardless of the outcome, resulting in three "Fight of the Night" awards for him. If he connects, Akiyama has shown the kind of punching power that would rival most, though at welterweight, it could mean a whole new mess of trouble for his opponents.
If standing in front of the bruiser wasn't bad enough, Akiyama also wields some excellent takedowns, courtesy of his grappling backgrounds.
Weakness: Predictability and Conditioning
Every time Akiyama steps into the cage, you can expect an exciting fight, but with a similar outcome. When the fights reaches the later rounds, Akiyama often tires, where the unheralded submission skills of Chris Leben took advantage of the Japanese star, submitting him in the third round of their UFC 116 tussle.
Jake Shields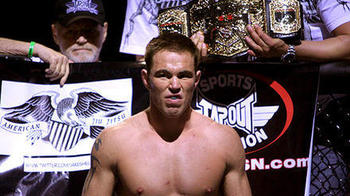 Shields/ Jeff Cain for MMAWeekly.com
Strengths: Wrestling and Jiu-Jitsu
A black belt under Cesar Gracie, Jake Shields has been regarded as one of the best fighters in the world for a long time, thanks to his otherworldly grappling skills.
Hailing from an amateur wrestling background, Shields quickly took to jiu-jitsu and has topped many notable opponents in the middleweight and welterweight classes, including Robbie Lawler, Paul Daley, Jason Miller and Dan Henderson.
Weakness: Striking
For all his obvious grappling prowess, Shields' striking is still light years behind. The Gracie fighter showed in his battle with Georges St-Pierre that he at least has his fundamentals down, though when he finds himself locked inside the Octagon with an opponent who has adept takedown defense and superior striking, a la Jake Ellenberger, the result may never be good for the Californian.
Mark Hunt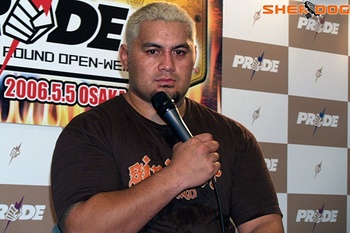 Hunt/ Sherdog.com
Strengths: Chin and Heavy Hands
A former K-1 World Grand Prix champion, Hunt has been able to venture into the world of mixed martial arts and produce some head severing knockouts both in the ring and the cage.
The Pride veteran is currently riding a two fight win streak in the UFC, which was kicked off by a "Knockout of the Night" performance against Brock Lesnar training partner Chris Tuchscherer.
Aside from a surprise loss to Melvin Mahoef, Hunt has shown that he is willing to eat a punch to deliver one of his own, utilizing his granite chin to weather blows before gunning for his own finish.
Weakness: Grappling
Needless to say, a man hailing from a kickboxing background will never take to wrestling or jiu-jitsu right off the bat, though Hunt is showing steady improvement. Since linking up with the American Top Team crew, Hunt has shown both improved submission and takedown defense, however, he will always be at a decided disadvantage against grappling centric opponents.
Cheick Kongo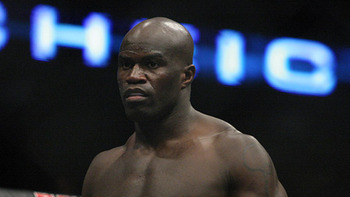 Kongo/ Jeff Cain for MMAWeekly.com
Strengths: Reach, Takedowns and Ground-and-Pound
Hailing from a kickboxing background of his own, the towering Cheick Kongo has been able to keep most opponents at bay with his long jabs and straights.
He lulls his opponents into a false sense of security just long enough before bringing them to the canvas where a brutal barrage of punches, elbows and hammer fists await.
Weakness: Wrestling and Inability to Control the Range
Despite his striking prowess, Kongo has shown that his inability to control the range has proven detrimental, with opponents such as Frank Mir and Pat Barry downing the Frenchman with some wading hooks.
Though his grappling skills have shown dramatic improvement over the years, it will always remain one of, if not his most, glaring weakness. Against a stocky wrestler, the 6'4" Kongo will likely find himself on his back, having shown he is unaware of just how he should make his way back to his feet.
Ryan Bader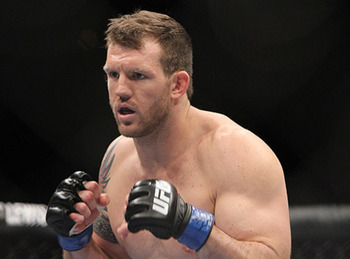 Bader/ Scott Petersen for MMAWeekly.com
Strengths: Heavy Hands and Wrestling
An NCAA Division I All-American from Arizona State University, Ryan Bader has successfully transitioned his wrestling skills to the cage.
The Season 8 winner of The Ultimate Fighter uses power-doubles to bring his opponents to the canvas, where they need be weary of the heavy hands of the daunting 205-pounder.
On the feet, Bader is equally as dangerous, as he's recorded decisive finishes of both Keith Jardine and Jason Brilz in recent outings.
Weakness: Conditioning
One of the bigger men in the light heavyweight division, Bader has shown that when he's taken into the later rounds, it's all but assured that the Power MMA fighter will tire.
Fatigue sets in quickly for the big man.
Quinton Jackson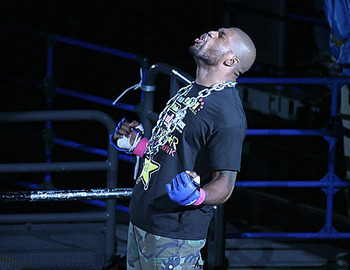 Jackson/ Scott Petersen for MMAWeekly.com
Strengths: Boxing Skills, Knockout Power and Strength
Remember those slams we've all become accustomed to seeing Quinton Jackson do in the past?
Well, they may not still be in the repertoire of skills of "Rampage," however, what they did illustrate is the staggering strength that the Memphis native wields.
That same power translates into his strikes, as Jackson has shown he has true one-punch knockout power, having finished former champions Wanderlei Silva and Chuck Liddell with some nasty blows.
On his feet, primarily with his punches, Jackson is as technical as they come, utilizing a shell-like defense before delivering one of his telling blows.
Weakness: Grappling
It's not so much that it's a specific weakness of his, however, would you rather stand and trade punches with Jackson or take him to the mat? Exactly.
An amateur wrestler in his heyday, Jackson has improved his grappling skills in all facets, though, his technical prowess on the mat in nowhere rivals that of his boxing.
Benson Henderson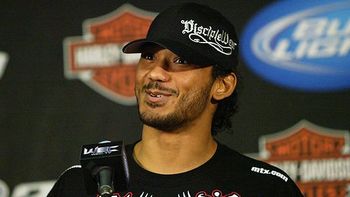 Henderson/ Jeff Sherwood for Sherdog.com
Strengths: Pressure, Conditioning and Wrestling
Former WEC lightweight champion Benson Henderson has certainly kicked it up a notch since entering the UFC.
A former NAIA All-American wrestler, Henderson has used his skills on the mat to bring his opponents to the canvas, where an unrelenting and unforgiving assault ensues.
His conditioning too has proven pivotal, as Henderson never takes the foot of the gas, going 100 miles an hour from start to finish.
Weakness: Striking Technique
Though heavy-handed, Henderson has shown that he leaves openings where a technically efficient striker can capitalize on.
Throwing wide and wading hooks, Henderson has tasted the canvas before in the past, where in his sophomore effort with the WEC, Shane Roller rocked and dropped the Arizona fighter with a crushing right hand, though Henderson eventually made his way back to his feet to record the win.
Frankie Edgar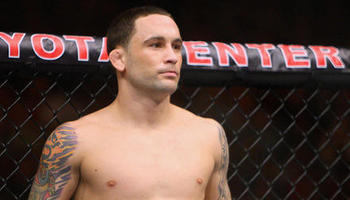 Edgar/ Ken Pishna for MMAWeekly.com
Strengths: Will to Win, Striking and Wrestling
A former NCAA Division I wrestler, Frankie Edgar has cultivated a well-rounded array of skills, wielding both some of the best wrestling and boxing skills in the lightweight class.
His biggest weapon is arguably his versatility, having the ability to move the fight up and down whenever he'd like. No matter what the cost, Edgar always looks for a way to win, even when he's in dire straits.
Weakness: Susceptible to being Hit
Though his chin has consistently passed the test against some heavy-handed opponents, regardless, Edgar has shown that even with all his speed, he still manages to get tagged with some heavy shots.
In his last two outings against Gray Maynard, the Xtreme Couture produce was able to rock and drop the New Jersey fighter with a wild array of strikes early. Thankfully, Edgar's heart and determination aided him to victory, but there's only so much punishment somebody can take before an imminent knockout loss occurs.
Keep Reading