NBA All-Star Weekend 2012: Who Wins...Team Shaq or Team Chuck?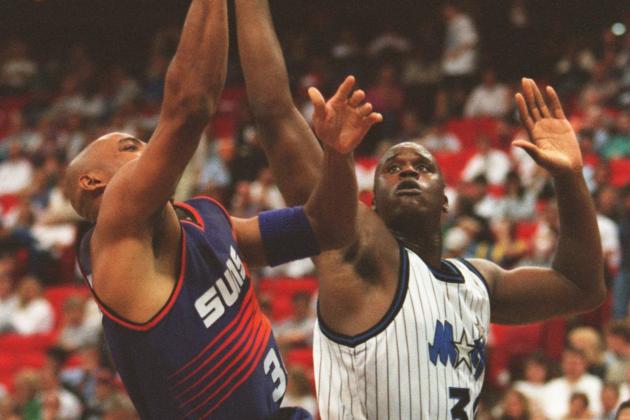 Getty Images/Getty Images

Now that both TNT basketball hosts have drafted their respective Rising Stars teams, it should be interesting to see the outcome of the game. Both coaches will have to see who picked the better of the two teams that will play during this year's All-Star weekend. Listed below are the rosters for the weekend's game.
TEAM SHAQ
Blake Griffin—Los Angeles Clippers (Sophomore)
Jeremy Lin—New York Knicks (Sophomore)
Ricky Rubio—Minnesota Timberwolves (Rookie)
Greg Monroe—Detroit Pistons (Sophomore)
Markieff Morris—Phoenix Suns (Rookie)
Kemba Walker—Charlotte Bobcats (Rookie)
Landry Fields—New York Knicks (Sophomore)
Norris Cole—Miami Heat (Rookie)
Brandon Knight—Detroit Pistons (Rookie)
Tristan Thompson—Cleveland Cavaliers (Rookie)
TEAM CHUCK
Kyrie Irving—Cleveland Cavaliers (Rookie)
DeMarcus Cousins—Sacramento Kings (Sophomore)
Paul George—Indiana Pacers (Sophomore)
Derrick Williams—Minnesota Timberwolves (Rookie)
MarShon Brooks—New Jersey Nets (Rookie)
John Wall—Washington Wizards (Sophomore)
Gordon Hayward—Utah Jazz (Sophomore)
Tiago Splitter—San Antonio Spurs (Sophomore)
Kawhi Leonard—San Antonio Spurs (Rookie)
Evan Turner—Philadelphia 76ers (Sophomore)

Begin Slideshow

»
At this point, Twitter and Facebook are surely having all kinds of polls burning up the Internet with thoughts of how each of the teams might fare this weekend versus the other.
At first, it appears that Shaq has a slight edge on his team with the selections of Griffin, Lin and Rubio atop his draft board over Irving, Cousins and George. Team Chuck came on strong with the next three picks as he selected two incredibly strong finishers in Williams and the ultra quick Wall, who in this type of game can go for 30-plus points.
Shaq went with a very guard-heavy team, and it will be interesting to see how they match up versus Chuck's taller band of guards. Shaq's strategy will certainly be to push the pace because other than Griffin and Monroe, the team has little size.
Team Chuck offers great length in George, Brooks, Leonard and Turner. In addition, Team chuck went with more sophomores while team Shaq selected six rookies. The rookies over the years have lost the game to the more seasoned sophomores in year's past.
When it's all said and done, Team Chuck will come out victorious by a slight margin.
Whose team is your pick? Sound off in the comments!