MLB Spring Training 2012: Predictions for All Major Awards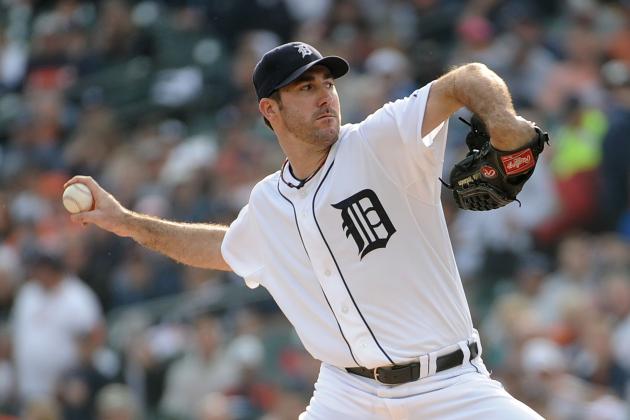 Harry How/Getty Images

Last season, Justin Verlander had a year for the ages. He put up 24 wins and a 2.40 ERA on his way to both the AL Cy Young and AL MVP Awards. It was the first time a pitcher had won the MVP since Dennis Eckersley in 1992 and the first time a starter had won it since Roger Clemens in 1986.
Spring training is beginning in an effort for the players and managers to get ready for the baseball season. For the fans, it's that time of year where we can't wait for Opening Day. We wonder which surprise teams will emerge, which ones will falter, which players will dominate and which will disappoint.
As for the major awards, here are the predictions for all 10 of them in 2012.
Begin Slideshow

»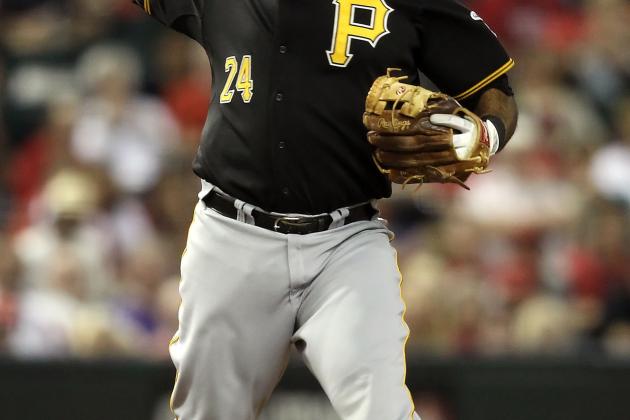 Christian Petersen/Getty Images

Alvarez came into the league in 2010 with no MLB experience but plenty of hype surrounding him. In 2009, he hit 27 home runs with a .288 average across two levels of minor league ball.
He struggled in his first full year in the majors, hitting just .256 with 119 strikeouts in 95 games. Alvarez showed some power potential with 16 home runs, but things went crashing downhill from there.
In just 74 games in 2011, he hit .191 with four home runs while striking out 80 times in 262 plate appearances.
Talent doesn't just disappear, and Alvarez is a talented player. If he can work hard this season to adjust and play like a major league hitter, he has 20-plus home run potential and could be well on his way to the NL Comeback Player of the Year.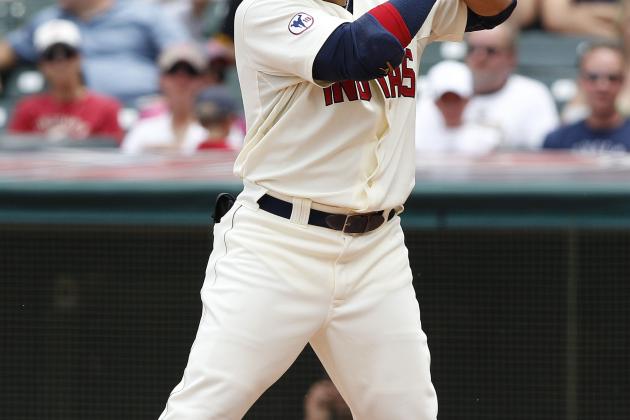 David Maxwell/Getty Images

Jacoby Ellsbury won this award in 2011 with a huge year coming off of injuries that plagued him for most of 2010. Shin-Soo Choo is coming off an injury that caused him to miss nearly half of the season in 2011, and he has the most to prove going into this year.
Choo put up back-to-back 20/20 seasons in 2009 and 2010 only to be hindered by a broken thumb last season. He wasn't the same before the injury, slumping mightily, but showed signs of returning to form at the end of the year.
Though he finished the season with a .259 average in 2011, expect the 29-year-old to put up a solid year for the Indians on his way to the AL Comeback Player of the Year Award.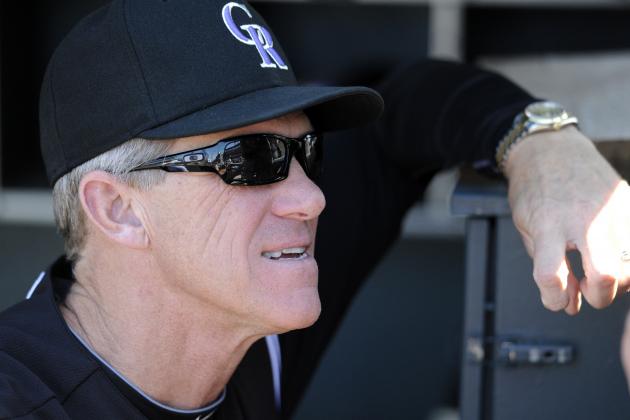 Jack Dempsey/Getty Images

Jim Tracy joined the Rockies early on in the 2009 season, and the team took off, going 74-42 to finish the year at 92-70. He led the Rockies to a playoff berth and won NL Manager of the Year along the way.
Colorado started off strong in 2011 but was hampered by injuries to Troy Tulowitzki and Carlos Gonzalez and struggled the rest of the year, finishing with a 73-89 record.
The team is poised for a run at a playoff spot in 2012, and with two healthy superstars and Jim Tracy at the helm, they can repeat 2009 with Tracy being a major reason for the team's success.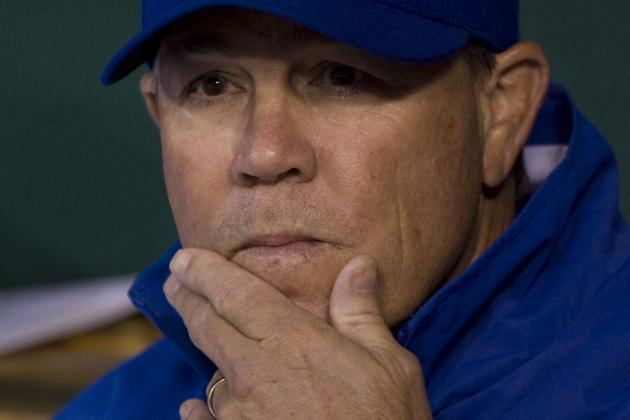 Ed Zurga/Getty Images

The Kansas City Royals should be on everyone's radar this year. After a 71-win season, the team is ready to make some noise in 2012.
Their young lineup is full of talent with Billy Butler, Eric Hosmer, and Mike Moustakas filling out the heart of the order. Though they lost Melky Cabrera in a trade to the Giants, they gained talented lefty Jonathan Sanchez to bolster their rotation.
Yost was the manager of the Milwaukee Brewers in 2008 when he was abruptly fired with 12 games left in the season and a playoff berth on the line. This time, the Royals are counting on him to turn the franchise around, and Yost will succeed in his third year with the team.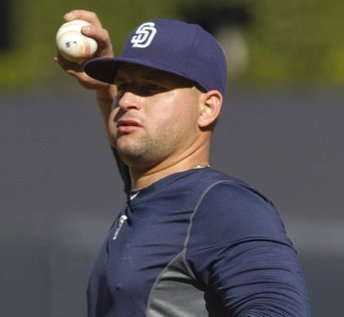 When Yonder Alonso was brought up to the majors last year, he dominated at the plate with a .330 average and five home runs in 47 games, but the Reds struggled to find a spot in the field for him with Joey Votto at first.
The trade to the Padres is a bittersweet one for Alonso. He gets guaranteed playing time at first with San Diego, but Petco Park limits his ability to rack up the homers.
He is still in line to have a great year and has a chance to show his true potential in his first full major league season. Look for Alonso to have a good average in his Rookie of the Year campaign.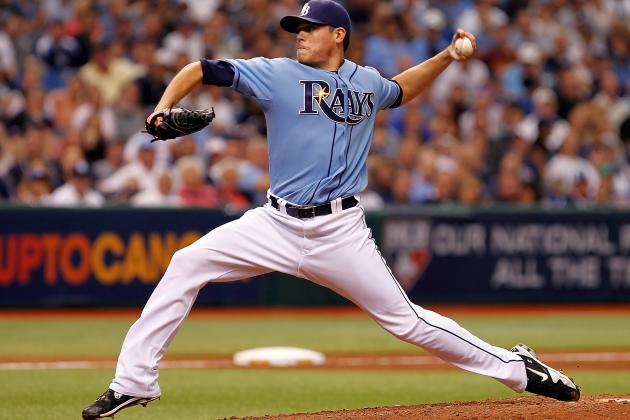 J. Meric/Getty Images

Matt Moore bust onto the scene at the end of last year in a big way for the Tampa Bay Rays. In his two starts, one in the regular season and one in the playoffs, he combined for 12 innings pitched while allowing zero runs and striking out 17.
Moore has the potential to be a dominant ace in the coming years, and the 22-year-old shouldn't see a problem transitioning into a full season at the major league level.
According to Craig Calcaterra of NBC Sports, Moore won't have an innings limit in 2012, so he should be able to pick apart opposing offenses for as long as the Rays are playing baseball.
He has the tools to be a great pitcher, and 2012 will be the first year of a dominant career for Matt Moore.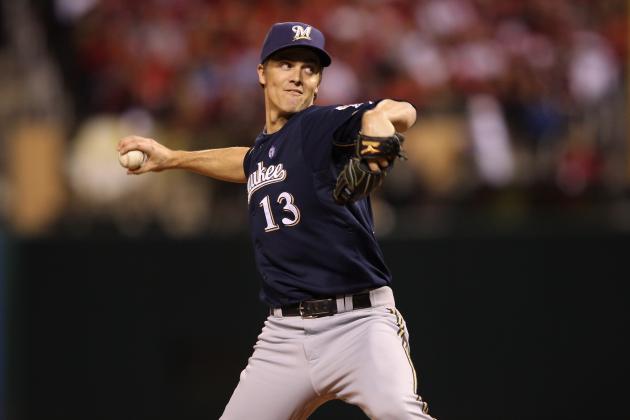 Jamie Squire/Getty Images

Zack Greinke's move to the Milwaukee Brewers started off on the wrong foot last year, as he suffered a rib injury playing pickup basketball before the season started and got off to a slow start once he did come back.
After the All-Star break, Zack Greinke returned to his 2009 form. He went 9-3 with a 2.59 ERA in 15 starts and showed why Milwaukee traded for the star pitcher after the 2010 season.
Though the Brewers play at hitter-friendly Miller Park, he went 11-0 there last year with a 3.13 ERA. In a weak division, Greinke should be a front-runner for the Cy Young.
At 28, he is in prime position to take home his second career Cy Young Award on a Milwaukee team looking to win the NL Central for the second straight year.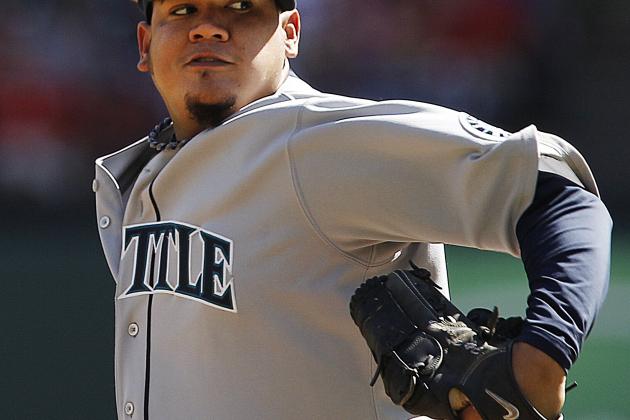 Brandon Wade/Getty Images

Felix Hernandez is one of the filthiest pitchers in the game today. He won the Cy Young in 2010 with only 13 wins, a testament to the woeful Mariners offense. They finished last in the majors in runs for the second consecutive year in 2011.
Out of Felix's 33 starts, the Mariners gave him two runs of support or less on 14 occasions, resulting in six losses in which he had a quality start.
The Mariners offense should be much better in 2012, the biggest difference being Jesus Montero. The talented 22-year-old will fit right in the heart of that Mariners order and give Felix some much-needed run support.
With the improving offense, Hernandez should see his wins total rise up near 18. That combined with a very low ERA and a high strikeout ratio will put King Felix at the top of the Cy Young list. Remember, he is turning just 26 this year and still may have not reached his peak.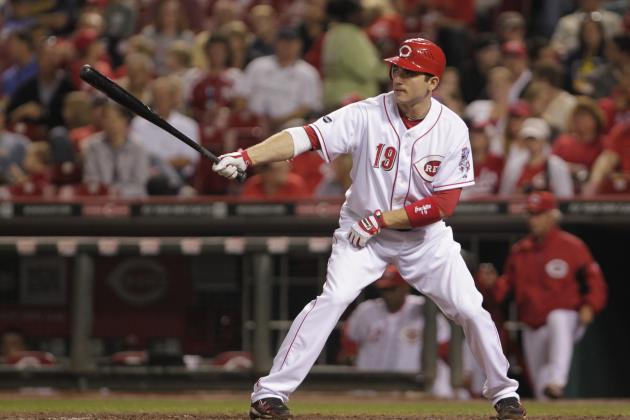 John Sommers II/Getty Images

Albert Pujols left the Cardinals for the Angels. Prince Fielder left Milwaukee for Detroit. That leaves Joey Votto as the best first baseman in the NL and the Reds as a contender for the NL Central crown.
As we were reminded in 2011, leading your team to a playoff sport is essential for an MVP winner. The Reds have a good shot with Votto, Jay Bruce and Brandon Phillips leading the way on offense and newly-acquired Mat Latos as the staff ace.
Votto is entering his prime at age 28, and though his numbers dipped from his MVP season in 2010, he won a Gold Glove and had an OBP over .400 in 2011.
Expect an average and OBP near the top of the league in the NL along with big power numbers and a playoff berth for the Reds. Votto wins his second MVP Award.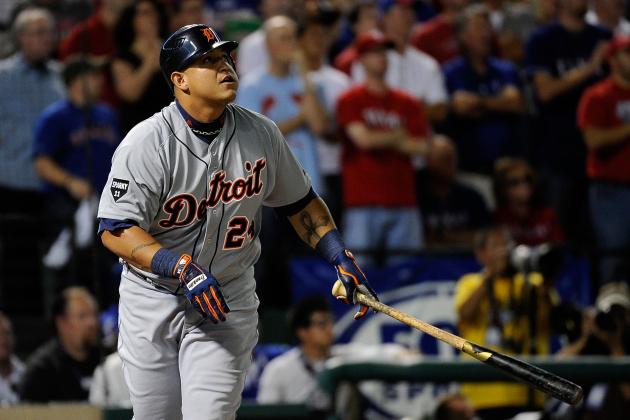 Kevork Djansezian/Getty Images

In Miguel Cabrera's eight full seasons in the majors, he has hit .320 six times, had an OBP over .400 four times, hit 30 home runs seven times and surpassed 100 RBIs in all eight. Still, Cabrera has never won an MVP Award.
His .344 average and .448 OBP last season were good enough for just fifth in MVP voting, mostly due to being overshadowed by teammate and MVP winner Justin Verlander.
As Cabrera moves to third to make room for Prince Fielder, there are many questions about how this will work for the team. None of these questions have to do with Cabrera's ability to hit. He is arguably the best hitter in the game, and at 28, there may be better years yet to come.
With Fielder protecting him, Cabrera will have a dominant year and will lead the Tigers to the AL Central title while earning his first career MVP Award.