MLB 2012: 20 Myths That Will Likely Be Debunked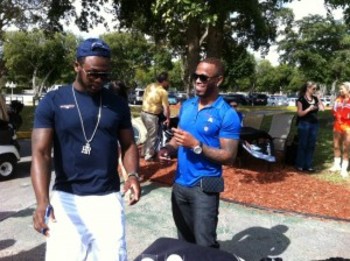 Photo courtesy palmbeachpost.com
The Merriam-Webster dictionary defines the word debunked as to expose the falseness or hollowness of a myth, idea or belief.
So far during the MLB offseason, there have been countless theories and beliefs thrown out there by noted journalists, prognosticators and even websites that point to a series of events that could happen during the 2012 season.
Well, I am here to effectively debunk those beliefs.
As spring training gets underway, there are storylines for each team that are being followed, concerning a wide variety of topics such as how a player will perform this season, how team chemistry will play a role, possible contract negotiation distractions and many others.
While some of them may be very valid, I will attempt to offer a reason as to why those beliefs just shouldn't be...well, for lack of a better word, believed.
Keep Reading