Golden State Warriors: Make-or-Break Games in March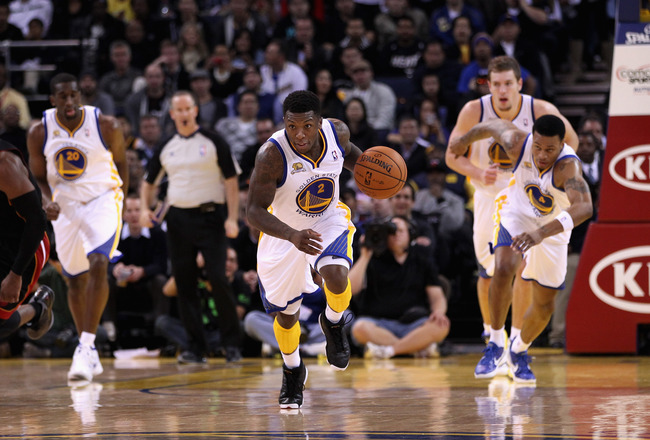 The Warriors must give it their all in the month of March.
Ezra Shaw/Getty Images
The Golden State Warriors will have to fight tooth and nail to make the playoffs. With a record of 13-17, they are only one game behind the eighth seed in the Eastern Conference. Unfortunately for them, the Western Conference is highly competitive. The Warriors are three games behind the eighth-seeded Portland Trail Blazers.
Only two full months of basketball remain. While every single game of the remaining 36 is make-or-break for the Warriors' playoff hopes, let's take a look at five that every Warriors fan should have marked down on their calendar up to April.
Keep Reading

Golden State Warriors: Like this team?