WWE: 10 Superstars We Need to See Chris Jericho Wrestle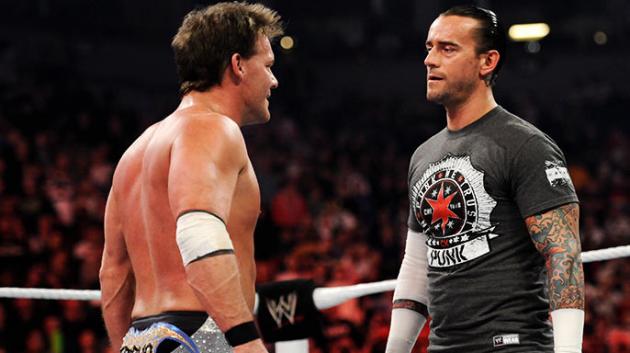 WWE Champion CM Punk confronts Chris Jericho. (Courtesy of WWE.com)
Since returning to WWE last month, Chris Jericho has created quite the uproar with his controversial comeback. Now, Jericho finds himself headlining WrestleMania 28 against WWE Champion CM Punk with the prestigious title on the line.
However, Jericho's return to wrestling has opened numerous doors as far as potential match-ups we can see him competing in. With the roster fresher than it's ever been, the possibilities are endless as to how many dream matches we've been craving for could finally come to fruition.
Keep in mind the following list will only pertain to individual matches that we need to see Chris Jericho partake in before he makes another leave from wrestling, not so much the rivalry with that particular WWE Superstar.
That being said, how long will it be before we see these breath-taking bouts finally become a reality?
Begin Slideshow

»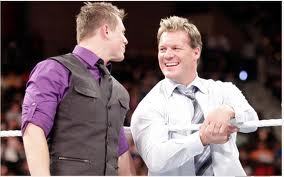 The Miz and Chris Jericho
From the moment The Miz won the WWE Championship in late 2010, I knew that a match with Chris Jericho would be a dream come true.
Given their extremely similar personalities, the two formed a tag team in May 2010 in hopes of becoming WWE Tag Team Champions together.
When that didn't end up happening, they went their separate ways. That is, until just recently.
During Jericho's first full promo since returning to WWE last month, he ripped apart Miz for simply mocking his mannerisms, from dressing in suits to his conspiracy theory to even his slow talking. The Awesome One responded the next week in an angry tone exclaiming that Y2J was the one who was mocking The Miz.
If Miz was ever to turn face, I can easily see Jericho being one of the first people he targets.
While Miz isn't the greatest wrestler in the world, I'm sure a seasoned veteran such as Jericho can carry him to an entertaining match the next time they cross paths.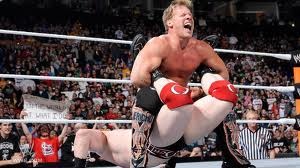 Chris Jericho locks in the Walls of Jericho on Sheamus.
During last month's annual Royal Rumble match, Chris Jericho and Sheamus were the final two participants standing in hopes of making it to the main event of WrestleMania 28. The back-and-forth battle between the two titans lasted nearly five minutes, but in the end, it was the Celtic Warrior who earned the World Championship shot on the grandest stage of them all.
In what were the most suspenseful minutes of the entire match, I must say that Jericho and Sheamus showed some terrific chemistry together in the ring. Given the fact that they have yet to lock up in a singles match, I'd love to see Jericho challenge the Royal Rumble winner to a bout in coming weeks to get his payback.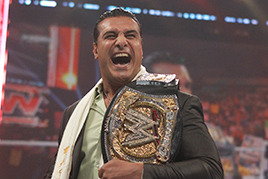 Alberto Del Rio as WWE Champion.
In Chris Jericho's lengthy absence from WWE, it was Alberto Del Rio who rose to the top of the food chain to claim the WWE Championship on two separate occasions. In addition to his credible victories in the Royal Rumble and Money In The Bank, one would have considered Del Rio the biggest heel in the company today.
While that feat was sidetracked with an injury late last year, Del Rio still looks to make an impact upon his return to the ring in the next few weeks.
With Jericho's experience in lucha libre wrestling during his time in Mexico, his style would mesh nicely with Del Rio, especially in a possible ladder match environment.
In Chris Jericho's final match before his departure from WWE in late 2010, he was unsuccessful in defeating then-WWE Champion Randy Orton to earn himself a future title shot. After the match, Orton unceremoniously punted Y2J in the skull in rage, rendering him inactive until just recently.
They've only had a handful of matches of the last five years, with each of them being extremely entertaining. The chemistry between Jericho and Orton is unmatchable, and an eventual rematch is needed following their last confrontation.
On the premiere episode of WWE NXT, Daniel Bryan fought then-World Heavyweight Champion Chris Jericho in a match that ended with the American Dragon tapping out to the Liontamer. Little would we know that nearly two years later, the roles would be reversed.
Since becoming capturing the golden prize in December, Bryan has slowly turned his back on the WWE Universe with his sneaky and manipulative ways. With both Bryan and Jericho competing in title matches at WrestleMania 28, a confrontation between the two would not be unlikely.
While both claim to be the best wrestlers in the world (aside from CM Punk), a remarkable rematch involving Bryan and Jericho is greatly welcomed.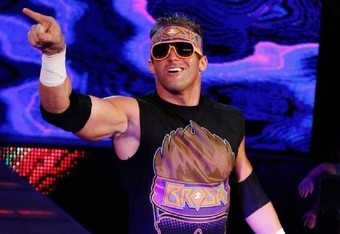 Zack Ryder
Last summer, Zack Ryder's career skyrocketed to super-stardom when his YouTube show took him to heights never before reached. After previous failed attempts, he finally accomplished his goal of becoming United States Champions by year's end at WWE TLC.
It's no secret that Ryder is a phenomenal athlete, as shown in his solid match-ups with Dolph Ziggler last year. Pairing him with a solidified main-event player in Chris Jericho could not only relaunch Ryder into the spotlight, but also make for an extremely enjoyable contest.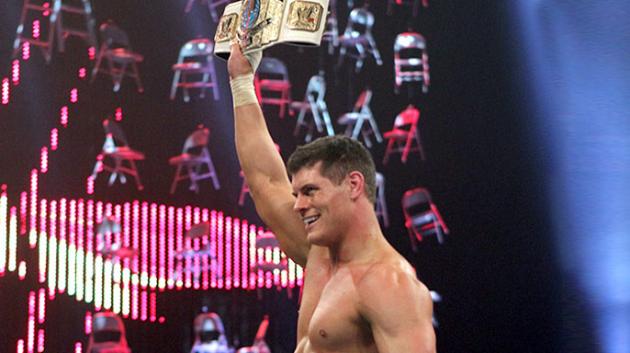 Intercontinental Champion Cody Rhodes
2011 was the year of Cody Rhodes, who managed to go from a masked maniac to Intercontinental Champion over the course of the past 12 months. He's also managed to improve his move-set and overall look to solidify himself as a future World Heavyweight Champion.
At WrestleMania 27, Rhodes picked up the upset victory against Rey Mysterio to earn his respective WrestleMania moment. While he has encountered numerous main event players in WWE over the years, Chris Jericho has not been one of them, giving all the more reason why these two established in-ring warriors should engage in a one-on-one match-up.
If Rhodes is still Intercontinental Champion by the time this match comes our way, it could make for a heated rivalry given Jericho's illustrious with the strap.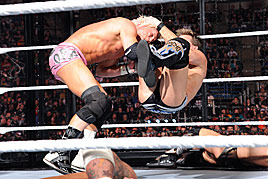 Chris Jericho delivers a Codebreaker to Dolph Ziggler.
Since becoming Intercontinental Champion in 2010, Dolph Ziggler has always reminded me of young Chris Jericho. From being Intercontinental Champ to his short reign as World Heavyweight Champion to his signature bleached-blonde hair, how could you not?
Besides the aforementioned traits, natural wrestling ability is another quality Jericho and Ziggler also have in common. I was a bit disappointed the two didn't form a tag team in the summer of 2009 when Edge got injured, but it's left me salivating for more ever since.
After Y2J eliminated Ziggler from the Elimination Chamber this past Sunday night, one would think that the former Spirit Squad member is out for vengeance.
On the inaugural season of WWE NXT, Chris Jericho was the mentor of the critically acclaimed Wade Barrett, who took the season by storm and eventually won the whole thing.
After the season concluded, Barrett would go on to pioneer the ruthless Nexus, making Jericho one of their latest victims in August 2010.
On the Raw after SummerSlam, Barrett defeated Jericho clean to secure his spot in the black-and-yellow stable. The two have yet to cross paths since, giving me all the more hope that a rematch is in the near future.
Wade Barrett's reversal from the Codebreaker into the Wasteland that night was truly remarkable, with their solid chemistry being a prime example of that.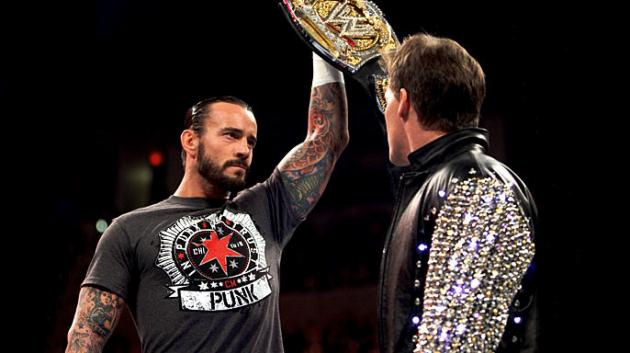 WWE Champion CM Punk and Chris Jericho
Last but not least, I present you with the most obvious candidate in WWE Champion CM Punk.
Sure, they've had plenty of matches in the past four years, but those we before Punk claimed he was the best wrestler in the world today.
After Punk's epic promo last June, we knew this was the WrestleMania match we all wanted to see this time around. It's extremely difficult to decipher which of the two is truly the better wrestler, so why not pit the two against one another to finally settle the score?
Of all the matches confirmed so far on the WrestleMania 28 card, I must admit that the WWE Championship contest between Punk and Jericho is the one that I'm anticipating most.
I've been on the edge of my seat each week waiting for the legendary promo these two can engage in, which is obviously coming relatively soon.
Christian - Sure, they had their feud culminate at WrestleMania 20, but that doesn't mean another awesome match from the two former tag team champions isn't possible. As Christian would say, I've got my fingers crossed for one more match.
Tyson Kidd - Tyson's submission skills combined with his high-flying athleticism make his matches must-see, as well as the fact that he's flourishing in his new role as a face. It's only a matter of time before a "Hart Dungeon" Rules Submission match comes our way.
Justin Gabriel - The awe-inspiring maneuvers from Gabriel always make for an entertaining match, and pairing him with Jericho could get the South African sensation over big time.
Sin Cara - While he may be injured at the moment, Sin Cara does indeed have potential to be something special in WWE if he can just nail his move-set down. Given Jericho's experience in Mexico, maybe Y2J is the key in finally getting a good match out of him.
Evan Bourne - Jericho and Bourne feuded for a brief while in the summer of 2010, but it never really got a proper conclusion. Once Bourne returns from injury, I'm hoping we can see these two partake in another breath-taking bout.
Jack Swagger - Remember when Swagger cashed in his Money in the Bank briefcase on Jericho in 2010 to win the World Heavyweight Championship? I can't blame you if you don't recall, but an elongated match between the two could be something solid.
Trent Barreta - With his adrenaline junkie personality, a match between Barreta and Jericho could be quite amazing.
With the WWE landscape always changing, there's no telling how many potential fresh match-ups we can see Chris Jericho partake in by the time he finally takes off again. Given Jericho's tremendous ability to put young talent over, the possibilities are endless as to how many of these listed bouts become a reality.
Is there a match that wasn't listed but you feel should be included?
Drop a comment below with your thoughts on wrestlers you'd live to see Jericho lock up with before his time in WWE once again runs out. As always, your criticism and overall feedback is greatly appreciated.
GSM out.
Visit my website at Next Era Wrestling as well as my WrestleRant and Spoilers podcasts for more of my thoughts and writings, along with WWE/TNA news, rumors, reviews and more.
Listen to internet radio with Spoilerspodcast on Blog Talk Radio