Oregon Ducks? Defense? 20 Best Defensive Players in School History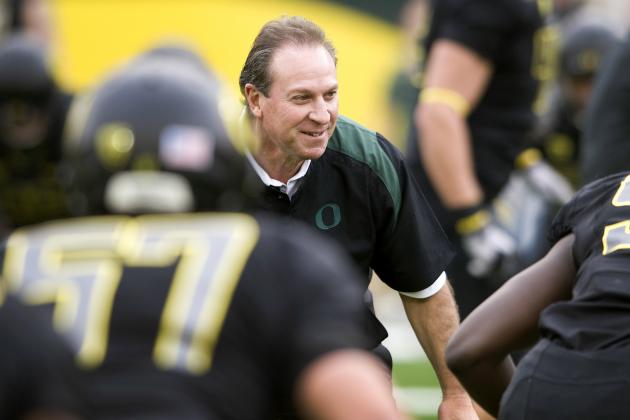 Steve Dykes/Getty Images

Although Nick Aliotti may take issue with this, the Oregon Ducks have for many years been known primarily for their splashy, high-octane offense.
While you probably could name 20 offensive players in Oregon history who have stood out, you might have trouble coming up with 20 defensive players off the top of your head.
But, as this slideshow will prove, the Ducks have had some highly impressive talent on the defensive side of the ball too. Let's take a look.
Begin Slideshow

»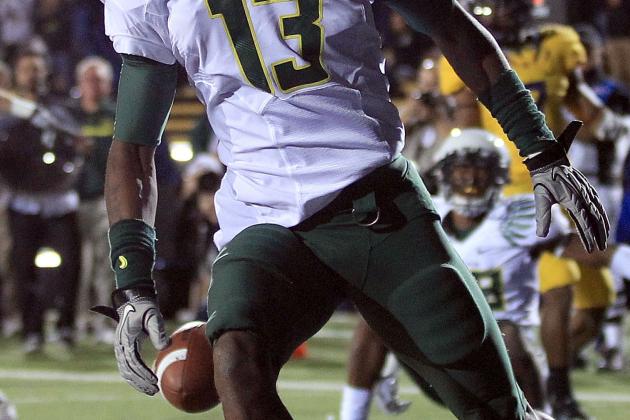 Ezra Shaw/Getty Images

Only time will tell if Cliff's talent will stand the test of time. I believe it will, and that he will go down in Oregon history as a legend.
It's just too bad that we didn't get to experience more of this skilled, charming, frustrating, exciting young man.
Good luck to you at the NFL Combine, Cliff; all your Oregon friends will be watching.
And, P.S., the state of Oregon cornerback land-speed record still belongs to you—the Beaver CB was just a little slower.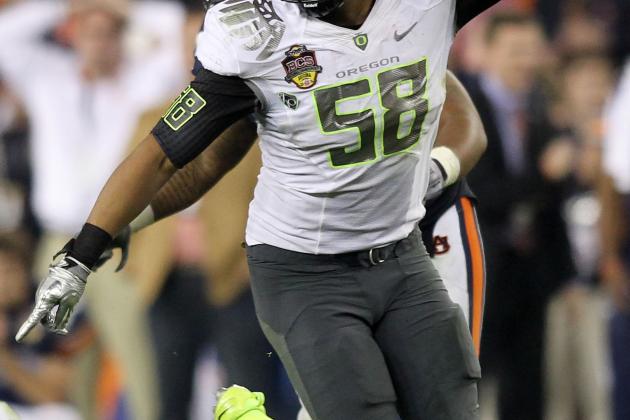 Jonathan Ferrey/Getty Images

Kenny Rowe was the Pac-10 sack leader in 2009, and he was a terror at defensive end for the Ducks.
Even though the Ducks lost the 2010 Rose Bowl, Rowe was named defensive MVP. He had a Rose Bowl-record three quarterback sacks in that game.
Rowe was instrumental in the Ducks' back-to-back Pac-10 championships and was part of the 12-0 regular season run to the national championship game.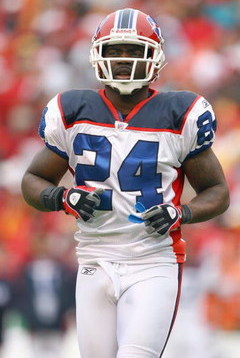 The first true freshman to start at defensive back for Oregon, Mario Clark was seventh in career interceptions for the Ducks.
Clark made All-Conference twice, and he followed his college success with a highly successful NFL career. He played nine seasons in all, eight with the Buffalo Bills before ending his career in San Francisco.
Google Images
In case you don't remember 1945, that's Jake Leicht in the photo soaring over other Duck defenders to block a punt.
Leicht played defensive back (and halfback) for Oregon and earned All-American honors. He was a two-time All-Pacific Coast Conference pick and was drafted by the Baltimore Colts in the 1946 NFL draft.
Leicht led the nation with ten interceptions in 1945. He died in 1992 and is buried in Eagle Point, OR.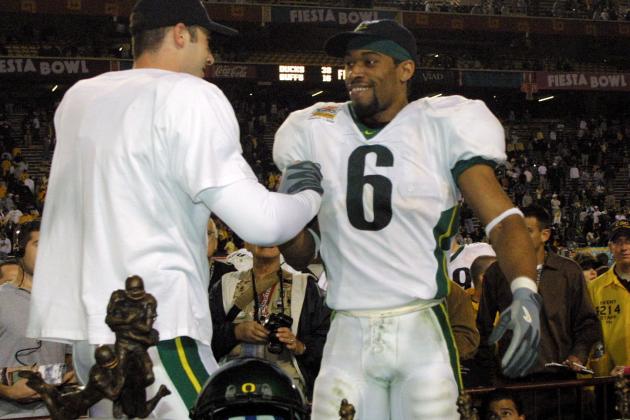 Jeff Gross/Getty Images

Cornerback Steve Smith was a key fixture in one of the all-time great Duck defenses that helped take Oregon to a No. 2 ranking in 2001.
Smith is 10th on the Oregon list of career interceptions.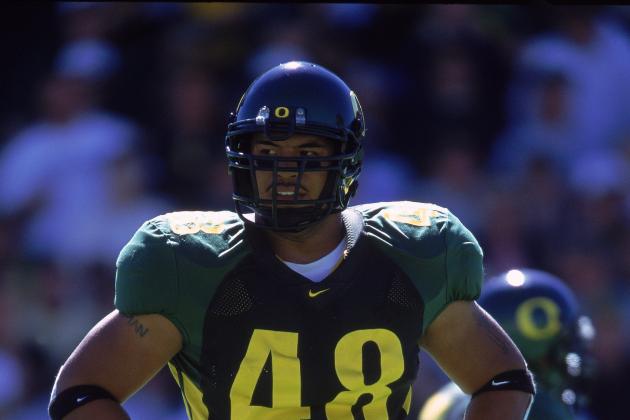 Otto Greule Jr/Getty Images

A teammate of Steve Smith, Patu was also part of that great 2001 defense that took the Ducks to the No. 2 ranking in the nation.
Patu is also famous for being ferocious at sacking quarterbacks and is second on the all-time career sack list. He played professionally for almost a decade (in both the NFL and the Arena League) before returning to Eugene as a pastor.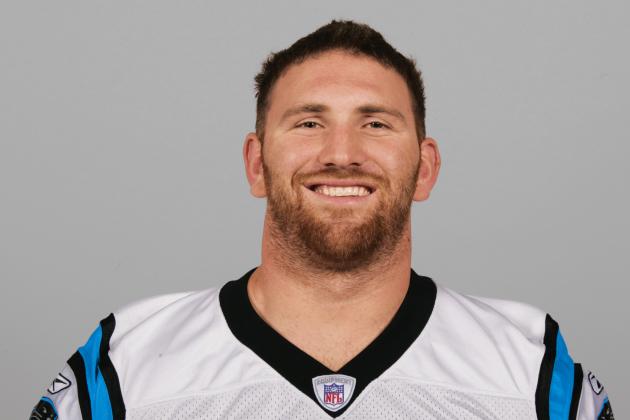 Getty Images/Getty Images

Devan Long was a three-time all Pac-10 honorable mention defensive end for the Ducks. He is third on Oregon's all-time sack list. He set the Oregon record for tackles for loss at 48.
Long was drafted by the Carolina Panthers, but suffered an injury and left the team. I believe he played in Europe for a while.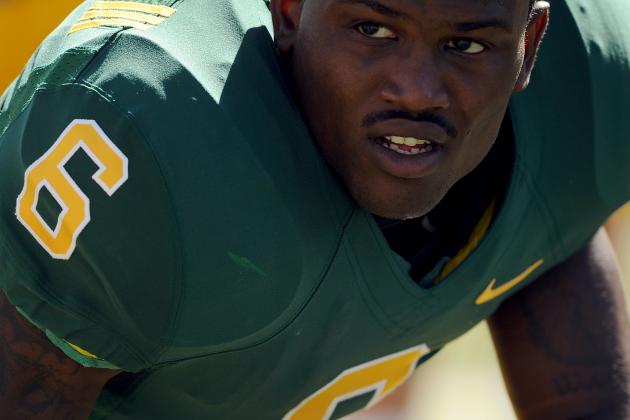 Steve Dykes/Getty Images

Walter Thurmond III is one of my all-time favorite cornerbacks, mainly because he was one of the few Ducks who played well during the hateful 2009 game at Boise State.
Thurmond was one of Oregon's top defenders before being lost for his senior season with a knee injury he suffered while returning the opening kickoff in the Cal game.
He is tied for ninth in career interceptions (think where he could have finished if he hadn't been injured). Thurmond also won Oregon's team award for the Most Inspirational Player, and was a preseason first Team All-American in 2009.
Thurmond plays for the Seattle Seahawks, but is currently on the injured reserve list.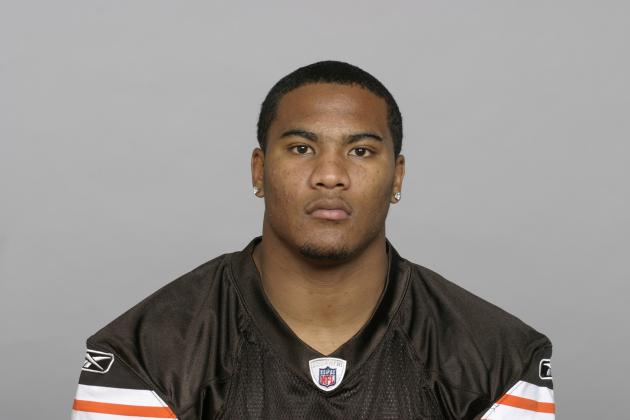 Handout/Getty Images

Speaking of that hateful Boise State game—and I promise this is the last time I will mention it—one of the worst things that happened that awful night was that TJ Ward got injured.
Free safety Ward missed almost half the season after injuring his ankle at Boise. The former walk-on player started for the first time in 2008 and was Oregon's leading tackler that year with 101 tackles.
Ward is currently in his second year with the Cleveland Browns.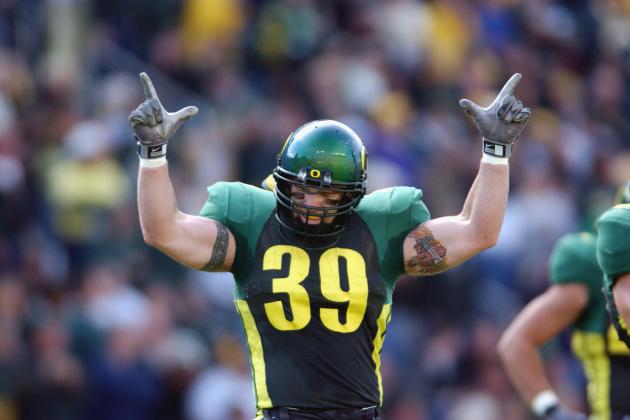 Otto Greule Jr/Getty Images

Kevin Mitchell was an extremely intimidating LB for the Ducks in 2000-2003. He led the team in tackles his senior season with 112 tackles.
Mitchell is fourth on the all-time career tackles for loss list with 44 and is sixth on the career tackles list with 366.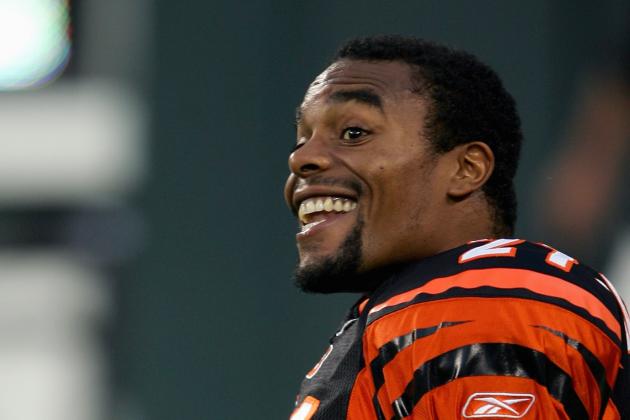 Elsa/Getty Images

Cornerback Rashad Bauman was another key member of that terrific 2001 team that rose to No. 2 in the national ranking.
With Steve Smith on the other side of the field, Bauman was part of one of the best Oregon cornerback duos of all time. He broke up 55 career passes, third all-time for the Ducks. Smith was great, too, but opponents avoided Bauman's side of the field.
Bauman was drafted in the 2002 NFL Draft by the Washington Redskins and was traded to the Cincinnati Bengals in 2004. He played five seasons in the NFL and returned to Oregon in 2009 to intern with the Ducks coaching staff.
I couldn't find any news on what Bauman is doing these days and would love to know. Readers?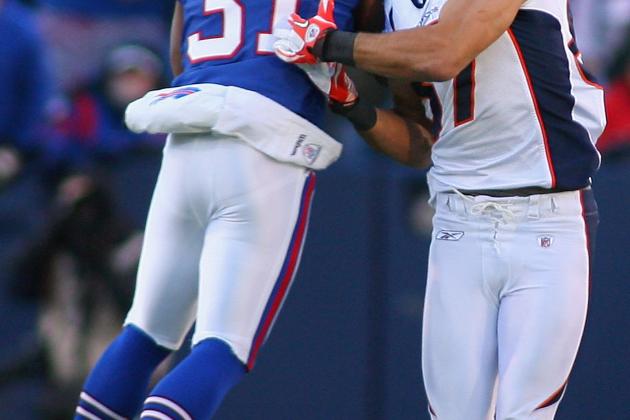 Rick Stewart/Getty Images

As you can probably deduce from this photo, Jairus Byrd was a demon intercepting the ball. Byrd played cornerback for the Ducks, but he's a big-time safety in the NFL playing for the Buffalo Bills.
While at Oregon, Byrd had 17 career interceptions, second on the all-time list (to find out who is first, keep reading). If Byrd had returned for his senior season at Oregon, he would have been the NCAA's active leader in interceptions.
Byrd was the 2006 Pac-10 Co-Freshman of the Year, and he started 37 games at Oregon. As the 42nd overall pick in the NFL Draft, Byrd was named to the All-Rookie team and the All-Pro NFL team his first year in the NFL.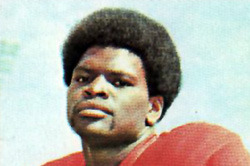 As you can probably tell from the most excellent 'fro in his photo, Tom Graham played at the same time as Bobby Moore and Dan Fouts.
Graham holds the school record in tackles (433). In his incredible sophomore season as a Duck, Graham had 206 tackles. In one game he had 41 tackles (24 unassisted), recovered a fumble and blocked a field goal—still one of the finest performances ever by a Duck defender.
Graham was drafted by the Denver Broncos in the fourth round and played 10 years in the NFL. He was inducted into the University of Oregon Athletic Hall of Fame in 2001.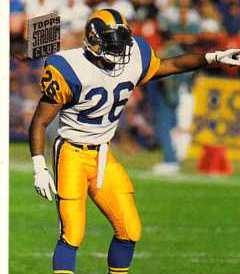 Anthony Newman, one of my personal favorites over the years, was an outstanding defensive back for the Ducks.
The three-year starter had 247 tackles during his years at Oregon and was an honorable mention All-American in 1987. He was inducted into the UO Athletic Hall of Fame in 2006.
Most of you know Newman as the analyst and commentator on Ducks football games on the Oregon Sports Network. But Newman was the No. 35 overall pick in the 1988 NFL Draft and had a 12-year career with the L.A. Rams, New Orleans Saints and Oakland Raiders.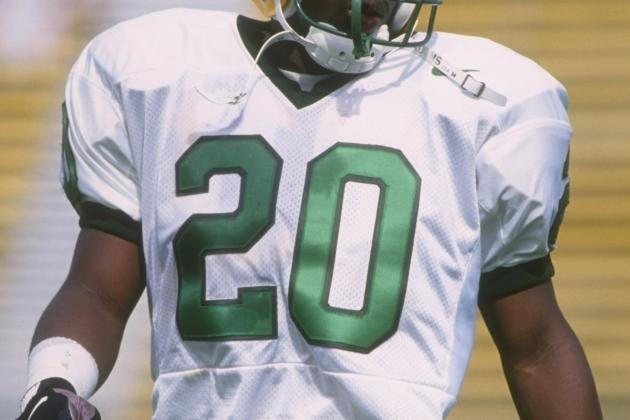 Otto Greule Jr/Getty Images

I toyed with making Wheaton the No. 1 all-time best defensive player at Oregon because I truly believe "The Pick" changed the face of Oregon football, perhaps forever. And how does it get more important than that?
In many ways, Kenny Wheaton is still the face of what it means to play defense for the Ducks.
Wheaton was drafted by the Dallas Cowboys and played there for three years, mostly on special teams. He then continued to play professionally in the Arena League. While playing DB for the Toronto Argonauts, Wheaton intercepted a pass and ran it back for a TD, in a play that was strangely similar to "The Pick."
Here's a trivia question for all you smarty-pants out there: Who was the QB who threw "The Pick"? Answer is on next slide.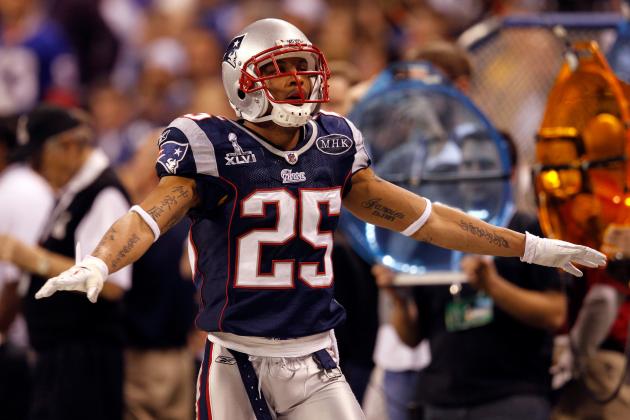 Rob Carr/Getty Images

Trivia answer: Damon Huard, or as I like to refer to him "one of those worthless Huard brothers" (I like him much better as a game commentator).
Let's talk about Patrick Chung, another one of my all-time favorite Ducks. Chung was a superb safety who made life miserable for opponents and was a four-year starter at Oregon.
He is fourth all-time on Oregon's career tackles list with 384 tackles. That total is the highest among non-linebackers. Chung was also great fun to watch as a kick returner, especially his senior year.
Chung was first-team All-Pac-10 both his junior and senior years, and made second-team All-America. He was drafted by the New England Patriots in 2009 in the second round (34th overall pick). Chung is the starting safety for the Pats.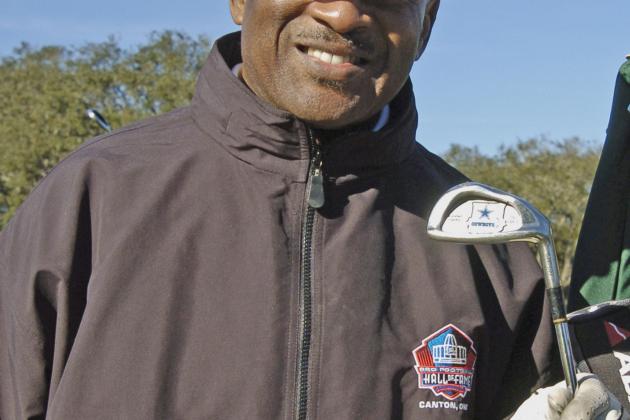 A. Messerschmidt/Getty Images

I just love this photo of Mel Renfro. It's exactly what an NFL Hall of Fame player from Oregon should be doing these days.
While Renfro received a lot of attention as an All-American half back, he deserves to be on this list because he was also an exceptional DB (and a track star too!).
Renfro was the No. 2 NFL draft pick in 1964 by the Dallas Cowboys, where he spent his entire 14-year pro career. He started with the Cowboys as a safety and moved to cornerback, where he had his greatest success.
Renfro was amazing in his rookie season with the Cowboys, leading the Cowboys with seven interceptions and leading the NFL in both punt return and kickoff return yardage. He was invited to the Pro Bowl his rookie year.
Mel Renfro was a superb all-around athlete and one of the best to ever come out of the state of Oregon.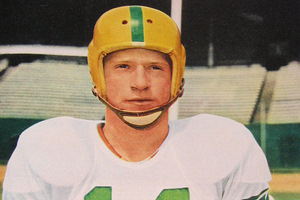 George Shaw was a first-team All-American in both football and baseball at the University of Oregon in the 1950s. He played both quarterback and DB for the Ducks.
Shaw is on this list because he is first on the all-time Oregon career interceptions list with 18. He also holds the record for most interceptions in a season (13).
And, if that wasn't enough for you, Shaw was also the No. 1 pick in the 1955 NFL Draft by the Baltimore Colts. He started at QB for the Colts, but early in his second season he broke his leg. His replacement? Johnny Unitas.
Shaw played for other NFL teams before retiring in 1962. He died at his home in Portland in 1998.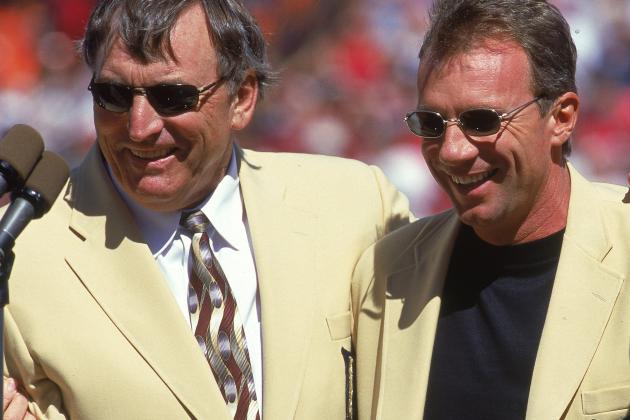 Tom Hauck/Getty Images

"The Intimidator," aka Dave Wilcox, was one of the most dominant outside linebackers of his era. I always thought his toughness came from being born in Ontario, OR. If you aren't as tough as you want to be, go live in Ontario for a year and then talk to me.
One of only two Oregon defensive players in the Pro Hall of Fame (Renfro is the other), Wilcox was drafted by the San Francisco 49ers as the 29th player overall in the 1964 NFL Draft, and he starred for 11 seasons.
Wilcox once said, "What I do best is not let people block me. I just hate to be blocked." So simple, so perfect.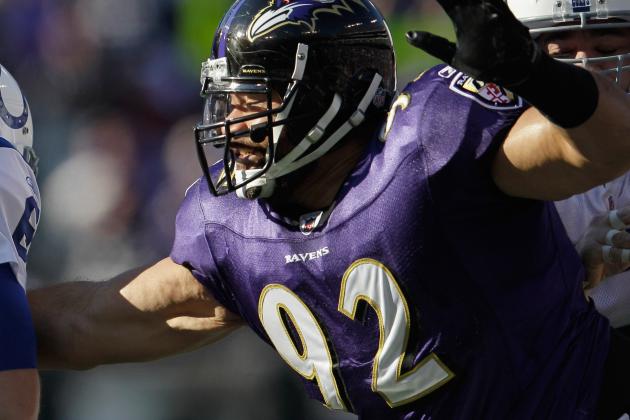 Rob Carr/Getty Images

I'm not really sure yet if Haloti Ngata is better than Dave Wilcox. Neither are you. We don't have enough evidence.
But defensive tackle Ngata just might be the best defensive player in Oregon history. Ngata played three seasons at Oregon and left for the NFL after his junior year after he earned a share of the Pac-10's defensive player of the year.
While at Oregon, Ngata had 151 tackles and—my personal favorite stat—seven blocked kicks. I love blocked kicks. He is in second place in the all-time Oregon locker room bench press; only Igor Olshanksy has beaten him (by a measly ten pounds).
Ngata was drafted in the 2006 NFL Draft by the Baltimore Ravens as the 12th overall pick. In his seventh year with the Ravens, Ngata is currently their franchise player, having recently signed a five-year, $61 million contract.
Dave Wilcox is probably wishing he was still playing.