UEFA Champions League: 5 Players Who Will Rescue Their Teams in Second Legs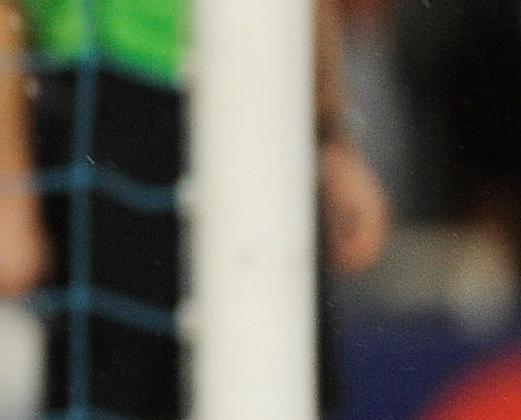 Paolo Bruno/Getty Images

The first leg of the UEFA Champions League wrapped up yesterday with Basel's 1-0 victory over Bayern. Now the teams get a break in this competition until March 6th when the second leg begins. It's a break that some of these teams clearly need after some of them suffered lopsided losses in the first leg.
With some of these losing teams getting home-field advantage for the second leg, they're going to need players to step for them to win and advance to the next round—especially those teams that are down by a few goals and will have to score multiple times to have a chance.
Here are five players that could be the heroes their team needs in the second leg.
Begin Slideshow

»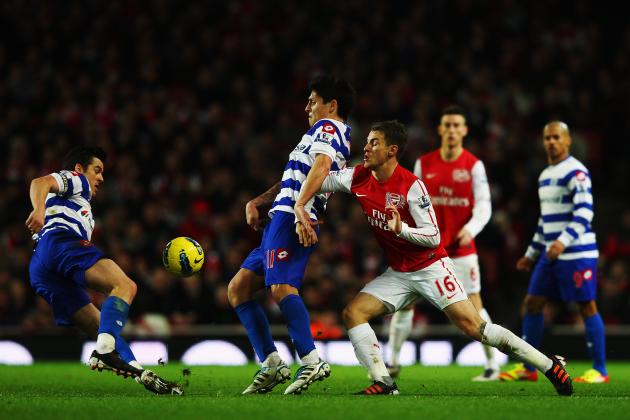 Clive Mason/Getty Images

For all intents and purposes, Arsenal was eliminated with their 4-0 loss to Milan on February 15th. Their home game against Milan serves as a mere formality for an Arsenal squad that has scored four goals or more just twice this season.
While it's likely they'll play a lot better at home and could even win there, it just seems too much to believe that they could turn the tables on Milan so quickly.
If they do turn things around and shock Milan, one player that will likely be very important is midfielder Aaron Ramsey. He has scored three goals this season, which puts him tied for third on Arsenal. His fearless and confident style of play will be needed for Arsenal to turn things around.
It's possible though that Ramsey will not be healthy enough to play, considering he suffered an ankle injury against Costa Rica. Also, if Ramsey does play and scores one or more goals against Milan, that may not necessarily be a good thing, considering what's happened to famous celebrities the last four times he's scored.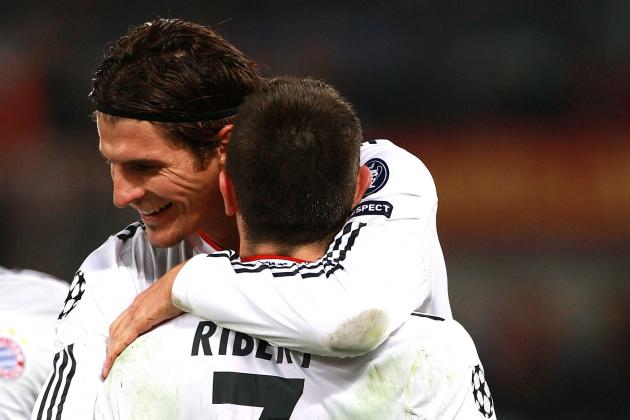 Paolo Bruno/Getty Images

Yesterday Bayern Munich lost at Basel 1-0 in a close defensive struggle. It was an extremely heartbreaking loss as Basel midfielder Valentin Stocker scored the clincher in the 86th minute. Yet, despite entering the second leg having lost to Basel, Bayern Munich has reason for optimism that they can have a more satisfactory result when they face Basel on March 13th.
Forward Mario Gomez could be that player that makes the difference. He leads the team with 18 goals scored on the season. Gomez also has plenty of motivation, as he continues to gun for the Bundesliga Golden Boot award this season.
Bayern Munich will likely need to find a way to win in a close, low-scoring game with Basel having good defensive organization. Gomez pointed out in post-game press conferences that his teammates were too hesitant on the pitch.
Both Gomez and his team will have to play less hesitantly against Basel and hopefully try to score early on.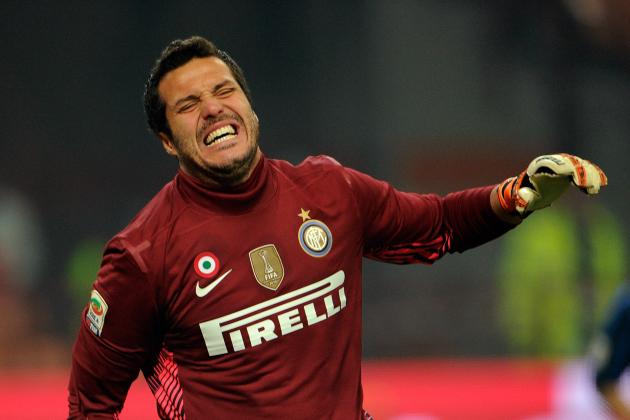 Claudio Villa/Getty Images

Of all the crushing ways to lose a game, Inter Milan had to experience the worst. Like Bayern Munich they also lost their game 1-0. But unlike Bayern Munich, Inter's loss came at the last minute, as Andre Ayew headed the ball into the goal deep in injury time.
Although Ayew had a great shot, it could be tempting to blame the loss on Inter's goalkeeper, Julio Cesar. He did after all give up this goal only seconds before the game would have ended in a draw. But with 50 saves on the season and a stingy defense that doesn't allow too many points, Cesar should not be blamed.
Inter Milan will have home-field for the rematch scheduled for March 13th. Cesar had three saves last game, so hopefully he will be able to match or improve that number since Inter likely will need to pitch a shutout.
Cesar will also need to put that play behind him and not let it become something that gets him down.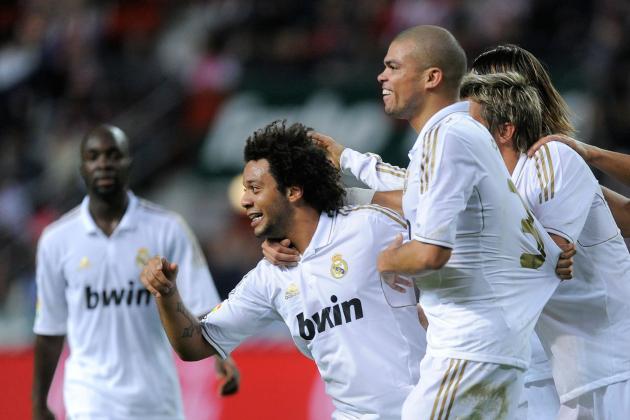 Denis Doyle/Getty Images

The only draw in the first leg came between Real Madrid and CSKA Moscow. The game ended in a 1-1 draw thanks to a late goal by CSKA's midfielder Pontus Wernbloom.
Although Real Madrid allowed CSKA to possess the ball too much, some of the defenders had good games. This included veteran defender Pepe who, along with Sergio Ramos, worked fearlessly in their approach. It paid off until late when CSKA had their breakthrough.
Pepe does not appear to be lacking for confidence. He has already told the press that he is confident they will decide the tie at home. His play over the years justifies his confidence, and, with Real Madrid having home-field advantage, they have to be the favorite to win the second leg.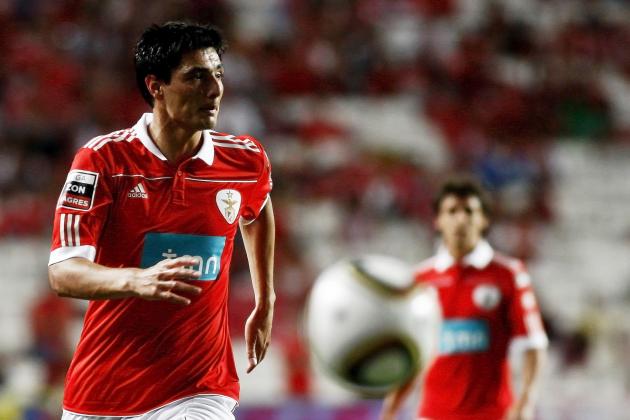 EuroFootball/Getty Images

Benfica was beaten 1-0 in their first leg by Guimaraes. It was a hard fought game that was ultimately decided by an early Guimaraes goal.
Now, as Benfica hosts the second leg, they're clearly going to need more offense. The best player for that task has to be Oscar Cardozo, the team's leader in goals this season with 14. This is an impressive number considering he has only started 16 games, meaning he is averaging nearly one goal a game.
The odds do not seem like they will be too much for Benfica to overcome. If Cardozo can have a good game and generate some offense, it's possible that Benfica could still get the win against Guimaraes.