The main issue with the England team in recent years has been an inability to defend against the very best attacks.
One need only look at the way the German side took England apart in the 2010 World Cup to appreciate how badly the English defence needs an overhaul.
Throughout his reign (and against his word) Capello routinely ignored the right-back who was playing the most and who was in the best form: Micah Richards.
While Glen Johnson makes bombing runs forward and provides a constant attacking outlet, he is often left lacking defensively.
It is time for the England manager to consider the worth of another attacking option when sacrificing a defender.
Johnson suits the kind of game where the team holds possession for the majority of the match, like Barcelona. England are not this team.
The one thing England is not short of is firepower; the likes of Wayne Rooney, Aaron Lennon, Ashley Young and Jack Wilshere strike fear into the heart of any defence.
England showed in their recent friendly against Spain that if they can restrict the opposition's attack they can score against any defense.
Would it not be more beneficial to return to grass-roots football, letting the forwards do the attacking and the defenders do the defending?
The new manager also needs to find a suitable replacement for Rio Ferdinand, who now really cannot start in Euro 2012.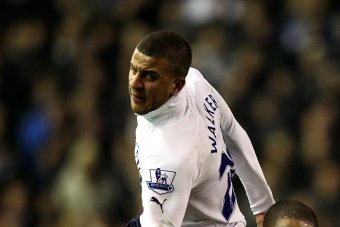 Clive Brunskill/Getty Images
Ferdinand's day is past him. He has lost pace and has never truly excelled at an international level.
One alternative is to slide the versatile Richards into the middle and have the impressive Kyle Walker of Tottenham on the right defensive flank.
This would make up for John Terry's lack of pace and provide England with more aerial presence.
I believe the England dream team (disregarding injury and suspension) should be as follows;
HART
WALKER RICHARDS TERRY BAINES
PARKER (C) WILSHERE
LENNON YOUNG
ROONEY
BENT/WELBECK/STURRIDGE
No matter what happens in the England squad, they have been gifted a chance to make up for the mistakes of the last few years, and they should do their best to seize this opportunity.