Mario Manningham: Why the New York Giants Should Keep Him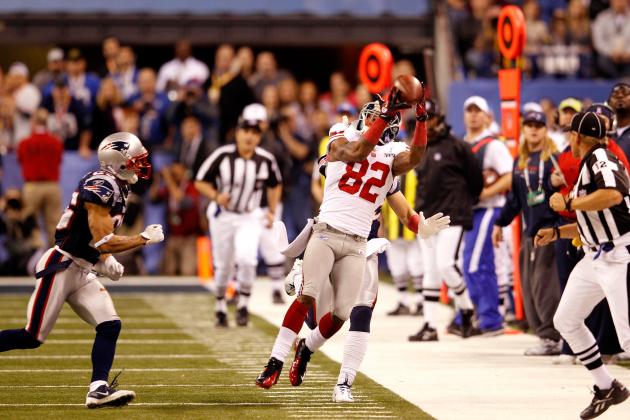 Rob Carr/Getty Images

The New York Giants' time to party is over, and it is time for general manager Jerry Reese to start working on the offseason moves for the team.
There are many free agents on the team, headlined by wide receiver Mario Manningham. Manningham will have many offers on the table, and rightfully so. He was a key target for Eli Manning during the Giants' Super Bowl run.
The Giants would be smart to bring back the wide receiver if they want to make another run at the Super Bowl XLVII, and here's why.
Begin Slideshow

»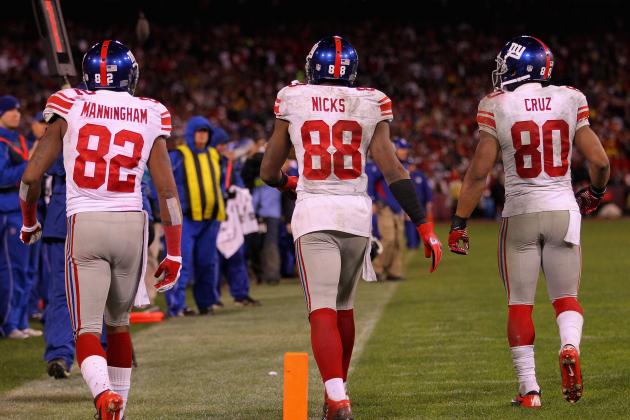 Doug Pensinger/Getty Images

The Giants have their own version of the Big Three: Manningham, along with Hakeem Nicks and Victor Cruz. The Giants must retain Manningham in order for this triple threat to remain intact. It is possible for a team to cover both Cruz and Nicks. However, it is highly unlikely for a team to have three defensive backs capable of covering this Big Three.
Keeping these three guys together gives Eli Manning one of the best receiving corps in the NFL.
Also, Nicks has shown to be injury prone, so it is always good to have a receiver capable of replacing him, and that is what Manningham brings.
Having a potent passing attack will also help to open up the running game, as more guys will have to stay back to cover these receivers.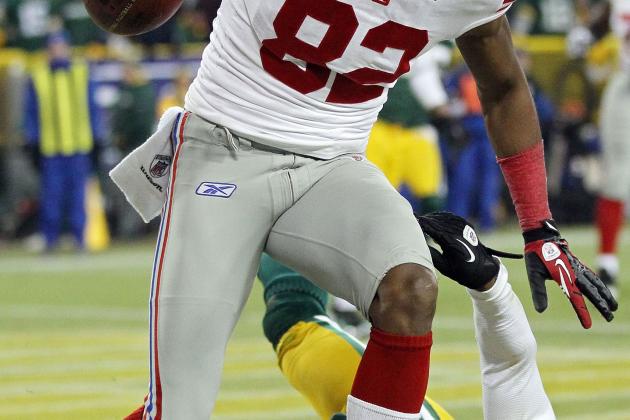 Jonathan Daniel/Getty Images

Manningham will be 26 starting next season, and he is only going to get better. In an injury shortened season, he had 39 grabs for 523 yards and four touchdowns. However, in 2010, he had 60 catches for nearly 1,000 yards and nine touchdowns.
His playoff run just speaks for itself. He had 13 catches for 189 yards and three touchdowns. He proved his doubters wrong, especially Bill Belichick, who, in Super Bowl XLVI, said, "This is still a Cruz and Nicks game," according to a recording of NFL Films, and he told his team to make them throw Manningham's way.
He probably regrets that decision now.
Still, that catch was no fluke, Manningham does possess the skill to be a successful wide receiver in the NFL.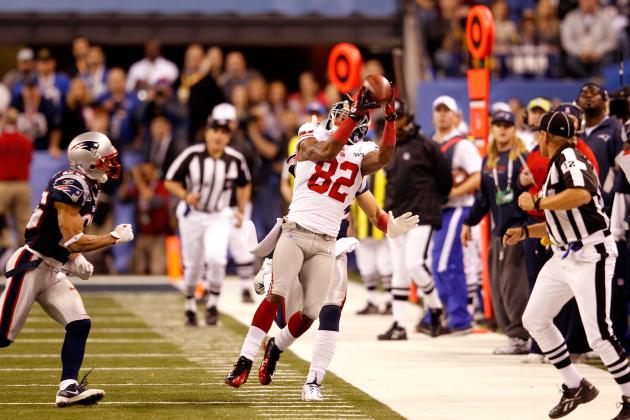 Rob Carr/Getty Images

Mario Manningham is rapidly becoming a fan favorite in New York, and for the right reasons. He made a miraculous catch on the biggest stage—the Super Bowl.
Not only was his catch miraculous, but it helped jump start the game winning drive. His catch even drew comparisons to that of David Tyree in Super Bowl XLII.
Once the Giants won the game, Mannigham's catch helped dub him a Super Bowl hero.
Any hero in New York will be loved dearly. David Tyree, someone who only played on the special teams unit for the majority of his career, still gets love for making one spectacular catch.
Now, how could the Giants let a player who is popular among fans leave?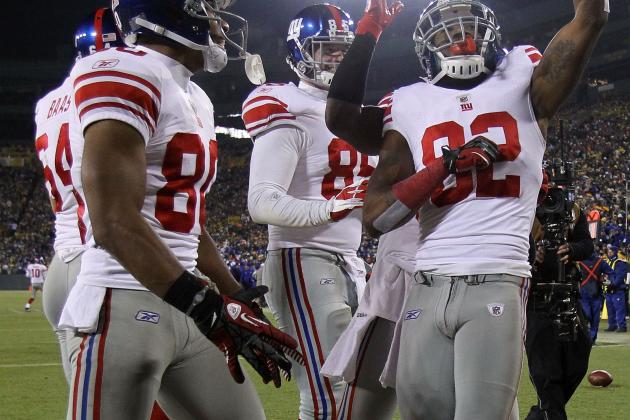 Jonathan Daniel/Getty Images

The Giants have a trio of receivers that is second to none. Behind the Big Three of Hakeem Nicks, Victor Cruz and Mario Manningham, there is not much talent.
If Manningham leaves, the third wide receiver spot would be occupied by Ramses Barden, Devin Thomas or Jerrel Jernigan.
Combined these three guys had 12 receptions for 131 yards in 2011.
The Giants really do not have anyone on their roster with the skill set close to that of Manningham. If they want quarterback Eli Manning to keep up his strong passing attack, then they should make an effort to keep Manningham on the roster