TNA Impact Wrestling Preview: Sting Is Done, Two Title Matches and More
February 23, 2012

It's Thursday and that means a new episode of TNA Impact Wrestling.
The company has been on a role so far this year and there is no sign of them stopping now.
TNA Wrestling has confirmed five matches, including two title matches and two in-ring segments.
Let's see what TNA Wrestling as in store for the fans this week!
Sting is "Done". What Does He Mean By That?
After Bound for Glory in October, TNA President Dixie Carter gave control of Impact Wrestling to Sting. Since then the new man in charge has been feuding with TNA world champion Bobby Roode.
Roode has cheated his way through most of his title defenses, much to the dismay of the Icon. Sting has tried to punish the champion each time but Roode has managed to weasel his way out of each and every punishment.
The tension between them began to boil over at Against All Odds when Roode provoked Sting to try and strip the title illegally. 
Instead, he accidentally hit Jeff Hardy and Roode retained the title.
Last week on Impact Wrestling Sting forced Roode to defend his title against Hardy and, after he succeeded with help from Kurt Angle, Sting booked Roode vs. James Storm at Lockdown.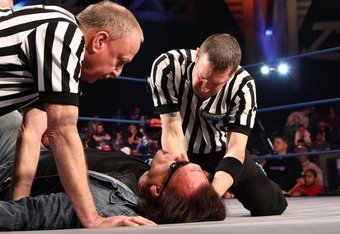 Roode finally had enough and left Sting down and out.
Earlier this week, Sting took to Twitter and simply said "I'm done."
What does Sting mean? Will he clarify his statement during the show?
Brandon Jacobs Returns for Payback
Last week on Impact Wrestling Super Bowl champion and New York Giants running back Brandon Jacobs was sitting ringside the entire show.
When James Storm defeated Bully Ray to become the No. 1 contender for the TNA World Heavyweight Championship, the running back hopped over the guard rail and celebrated with the Cowboy.
The celebration was cut short, however, when Bully Ray spit beer in his face and the football star knocked the bully right on his butt.
Later on backstage, Jacobs declared that he'd be returning the following week for some vengeance.
What will Brandon Jacobs do to Bully Ray to gain his revenge?
Alex Shelley vs. Zema Ion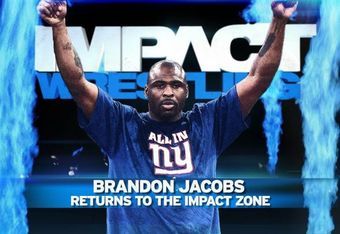 With the exception of Jesse Sorenson's unfortunate accident, TNA's X-Division has been on a role. That role has largely been thanks to the X-Division champion Austin Aries.
Since winning the title in September, Aries has been dominant, beating pretty much everyone in the X-Division.
This year alone, the champion has defeated five wrestlers to retain his title. At Genesis, Aries defeated Sorenson, Kid Kash and Zema Ion in a fatal four-way match and at Against All Odds he defeated Alex Shelley.
Also at Against All Odds Ion gained the No. 1 contender spot over Sorenson, so Aries must now go one-on-one against Ion at Victory Road.
Tonight, though, Ion must contend with a former champion and an X-Division veteran in Alex Shelley.
Can Zema Ion prove he's worthy of that title shot by defeating a former champion or will Alex Shelley knock him down a few pegs?
Gail Kim vs. ODB
Gail Kim has been TNA Knockout's champion since November and she has been quite the boring champion.
For much of her reign she has defended her title against Mickie James and the feud became boring very fast.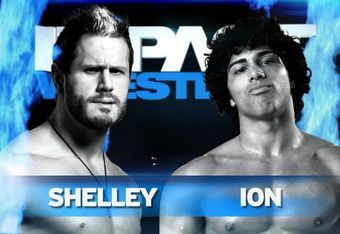 At Against All Odds, Gail finally had a new challenger in Tara but the champion was able to overcome her fellow former WWE Diva.
Since becoming champion, Gail has had her own little sidekick in Madison Rayne. While they are both TNA Knockout's tag-team champions, Gail has treated her as more of a lackey than a championship partner.
And while they seemed to make up last week, that couldn't be farther from the truth.
A 10-Knockout's battle royal was held to determine the No. 1 contender for the title, and Madison won.
Gail was clearly upset but she must put her emotions aside in order to contend with ODB before she puts the title on the line against Madison.
Can Gail Kim keep her focus and defeat ODB or will she be too distracted?
Will Madison Rayne get involved and cost Gail the match?
Robbie E vs. A.J. Styles: Television Championship
Robbie E has been the TNA Television Champion since November and he has barely defended the title.
In fact, he's barely been on Impact Wrestling.
Robbie E popped back up at Against All Odds when he issued an open challenge for the title. The challenge was answered by Shannon Moore but the former member of Ink Inc. wasn't able to defeat the champion.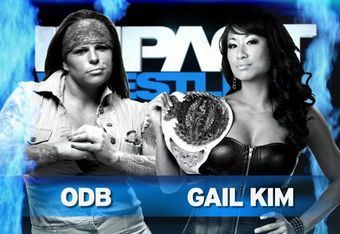 Last week on Impact Wrestling Robbie was nowhere to be found but this week he must defend his title against a former two-time television champion.
His opponent will be the first Grand Slam Champion of TNA, A.J. Styles.
Styles has already held this title twice, once as the Legend's Championship and again as the Global Championship, which he himself then renamed the Television Championship.
While Styles without a doubt has the advantage in this match, we must consider Christopher Daniels' and Kazarian's role here as they have been feuding with the Phenomenal one.
Can A.J. Styles regain the title and return some of its prestige, or will Robbie E find a way to defeat the best TNA has to offer?
Samoa Joe and Magnus vs. Matt Morgan and Crimson: Tag Team Championship
The Wild Card Tag Team Tournament managed to give the TNA fans a great team. That team, consisting of Samoa Joe and Magnus, won the tournament.
Joe and Magnus proved to have great chemistry and were already over with the fans due to their in-ring ability and how well they worked together.
After failing to win the titles at the January PPV Genesis, Joe and Magnus kept on attacking the champions Matt Morgan and Crimson.
Morgan and Crimson gave them another shot and the challengers kept the momentum rolling all the way to the Against All Odds. At the PPV, Samoa Joe and Magnus bested Morgan and Crimson to become the new TNA tag team champions.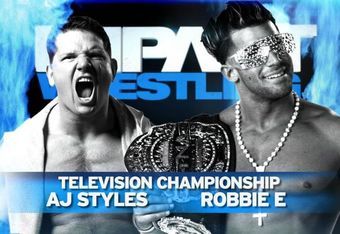 After taking a week off, the former champs decided they couldn't wait to potentially get their titles back and used their rematch clause this week.
Can Samoa Joe and Magnus prove to be the better team once again or will Matt Morgan and Crimson regain their titles?
Jeff Hardy and James Storm vs. Kurt Angle and Bully Ray
At Against All Odds, Sting accidentally kept Jeff Hardy from winning the TNA World Championship in the fatal four way match.
Champion Bobby Roode angered Sting to the point where the Icon swung the title belt at Roode but hit Hardy instead.
On the following episode of Impact Wrestling, Sting made it up to him by giving him a one-on-one title match right then and there.
Roode once again retained his title, this time with help from a returning Kurt Angle.
Last week the fans also saw a No. 1 contender's match between James Storm and Bully Ray.
Despite dominating the whole match, the bully went down and the Cowboy reigned supreme. While Storm was celebrating with Brandon Jacobs post-match, Bully Ray interrupted the moment but got knocked down by the football star.
Jeff Hardy will no doubt be looking for revenge on Kurt Angle while Bully Ray will want some vengeance on James Storm and Brandon Jacobs.
Which team will come out on top?
This week's Impact Wrestling is looking stacked with potentially great matches. If all goes well, TNA Wrestling should be having another solid show.
Tune in to find out!