2012 NFL Mock Draft: Matt's 1st Mock with Trades, February 24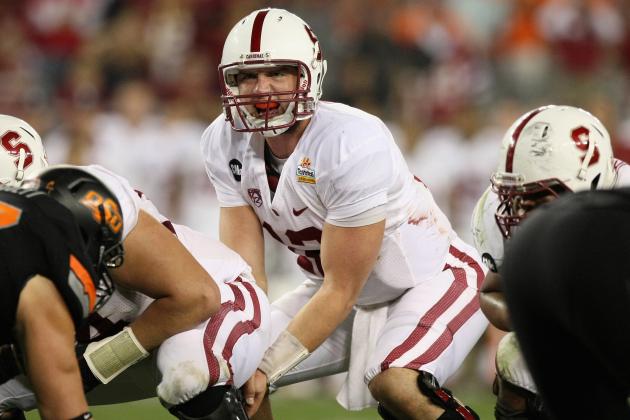 Donald Miralle/Getty Images
Will Stanford QB Andrew Luck still go #1?
With the NFL Combine about to escalate or plummet the draft stock of prospects across the nation, now seemed as good a time as ever to write my first mock draft of the season.
I've always disliked creating mocks without trades, considering it all but guarantees me of being significantly wrong. Taking that into consideration, along with the speculation that the 2012 NFL Draft could have the most trading activity we've seen in years, I was practically begged to finally incorporate them into my mock draft.
Plus, this way, I can still be significantly wrong, but be creative in the process. There are some big names I left out, and that's intentional: I feel they may drop on draft day. I won't ruin it by indicating who they are now.
Incidentally, I'll try my best to sound unbiased and not let my personal scouting reports be reflected in trying to predict the picks. I'm not trying to share my evaluations, but rather get into the heads of personnel evaluators.
Without further filler...
Begin Slideshow

»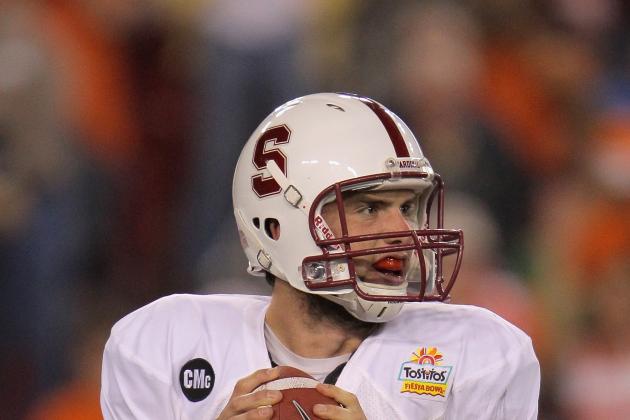 Doug Pensinger/Getty Images

Luck is widely considered the safest QB prospect to come along since Peyton Manning, and the Colts' new GM Ryan Grigson wants a new face for his franchise.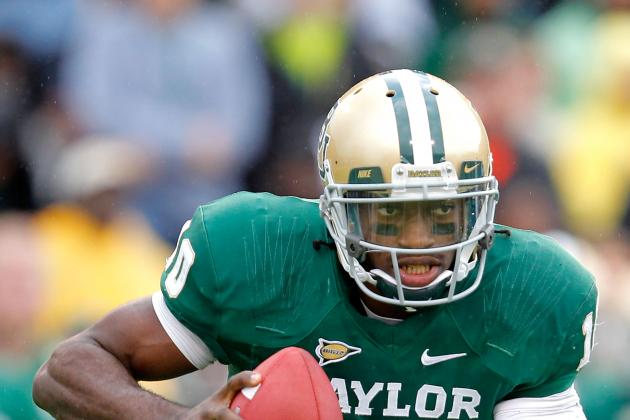 Sarah Glenn/Getty Images

The draft's first trade occurs early, with Jeff Fisher wishing to accumulate more picks and the Browns seeking more of a playmaker from the QB position.
Contrary to popular belief, Fisher has never been a proponent of spending a high draft choice on a receiver, despite the obvious need. The only exception was taking Kenny Britt (30th overall) in 2009.
With patience and more talent at the skill positions, Colt McCoy could probably be a solid, if unspectacular, starting QB in the NFL. However, GM Tom Heckert and President Mike Holmgren opt for a player they view can make those around him better, not the other way around.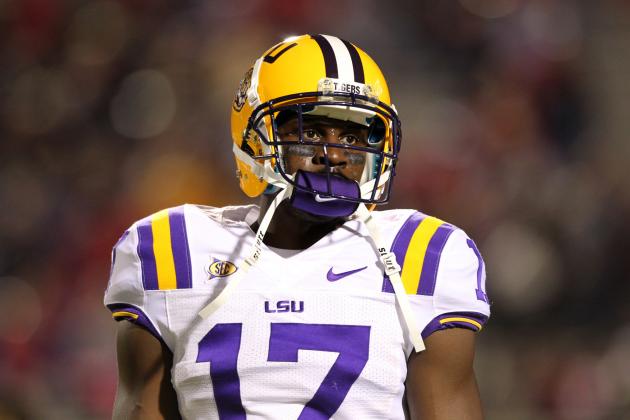 Joe Murphy/Getty Images

The Vikings could certainly stand to add an offensive tackle, trying to rectify the regrettable decision to sign Charlie Johnson to man the blindside. However, Antoine Winfield is 34 and Cedric Griffin's once promising career looks to have been derailed by injuries.
Leslie Frazier, a defensive-minded coach, must be sick to his stomach watching his secondary get torched on a regular basis, especially considering the division he coaches in.
If the Vikings want a chance at winning the NFC North, they need to neutralize the spread attacks of the Packers and Lions. All-Pro receiver Calvin Johnson is 26, while Greg Jennings is 28.
It's time to go get a young guy who has the look of a lockdown-caliber corner.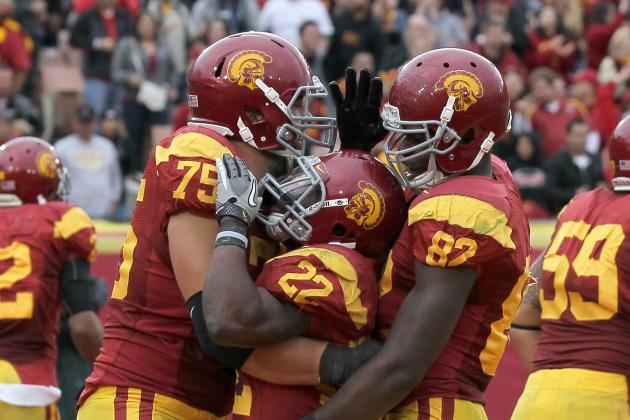 Stephen Dunn/Getty Images

The Rams made the trade knowing either Claiborne or Matt Kalil were going to be available still.
With Claiborne off the board, the decision is made for them. They add the guy they believe to be the left tackle of the future, allowing for Rodger Saffold to move to right tackle and Jason Smith to kick inside to guard.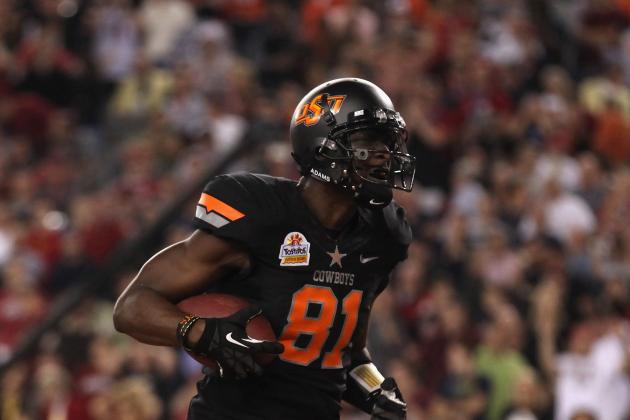 Donald Miralle/Getty Images

Jaguars GM Gene Smith panics a bit, expecting the Redskins to take Blackmon if he sits on his seventh pick.
The only way to salvage his pick of Blaine Gabbert, in Smith's mind, is to go get Blaine a legitimate No. 1.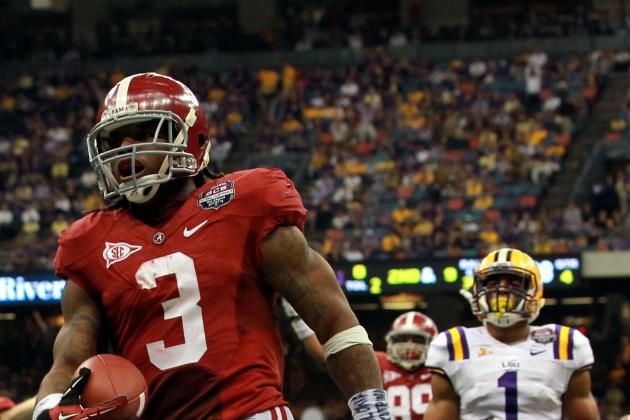 Ronald Martinez/Getty Images

Mike Shanahan knows he's in a make-or-break year and has many holes to fill in his lineup.
After the Browns offered more in the RGIII sweepstakes, Shanny wants to move back into the 20s and finds the Bengals looking to add an elite RB. The Bengals give up the 21st pick along with their second- and fourth-round draft choices to move up to No. 6.
Richardson joins QB Andy Dalton and WR A.J. Green in what owner Mike Brown envisions as the newest version of "The Triplets."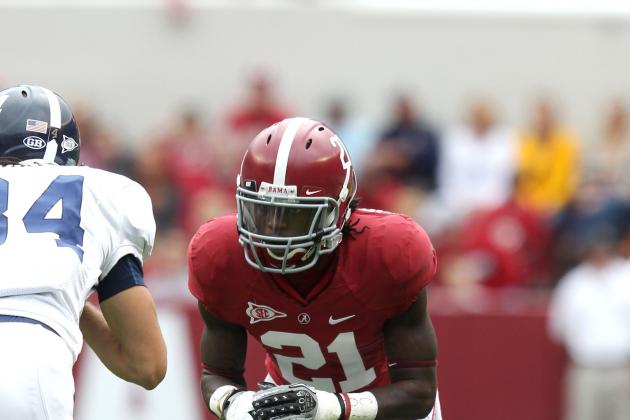 Mike Zarrilli/Getty Images

When Bucs GM Mark Domenik made the trade, he thought that Richardson would still be available, but could live with his Crimson Tide teammate as a consolation prize.
Kirkpatrick is a cover two guy that fits the bill for Tampa, who has a desperate need at cornerback.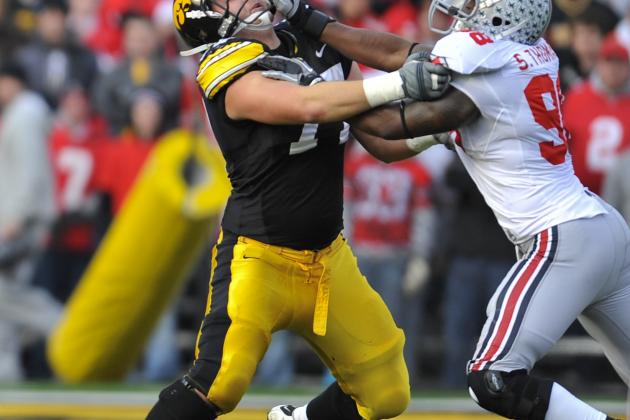 David Purdy/Getty Images

The Dolphins have an established tackle on the left side in Jake Long, but have had a turnstile on the other in Marc Colombo.
There is a connection beyond need for the 'Fins and Reiff. New head coach Joe Philbin coached the offensive line at Iowa under current Iowa head coach Kirk Ferentz from 1999-2002.
It pains me to say this, being a Bills fan, but the Dolphins may not be that far off. With a good defense, an emerging running game, a true No. 1 receiver, intelligent center and now an impressive bookend of tackles, all the team appears to need is some stability at the QB position—Peyton Manning?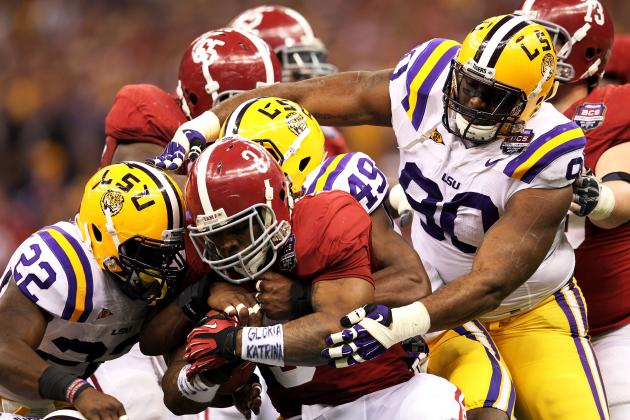 Andy Lyons/Getty Images

GM Marty Hurney has gambled on projects in the past, such as Thomas Davis and Armanti Edwards. The Panthers are looking for a presence inside and look to Brockers, despite the high risk of the pick.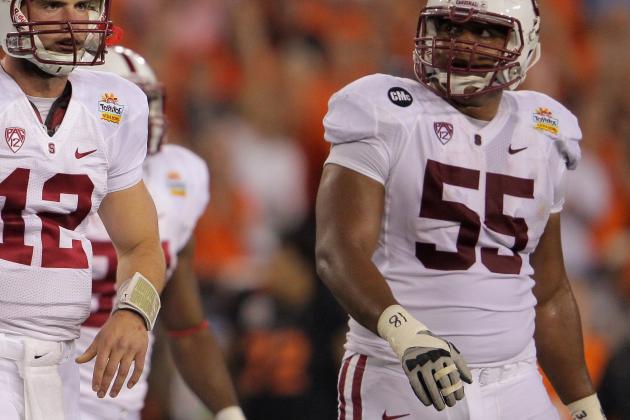 Doug Pensinger/Getty Images

The Bills have had question marks on the offensive line for years. While the team's spread offense hid the line a bit last season, the underlying issue is that, eventually, they have to add "the guy" at left tackle.
Impending free agent Demetrius Bell was surprisingly solid when available, but he was hurt often in 2011. Most view Martin as a very good right tackle that should be able to slide over to the left in time.
[Edit: After some reflection with a good friend, I forgot to mention that WR Michael Floyd would be a sleeper pick here. He is Buddy Nix's type of receiver and the team may be searching for some help depending on how the Stevie Johnson situation shakes out. Regardless, the team has more questions than answers at receiver, and Floyd would make sense as well]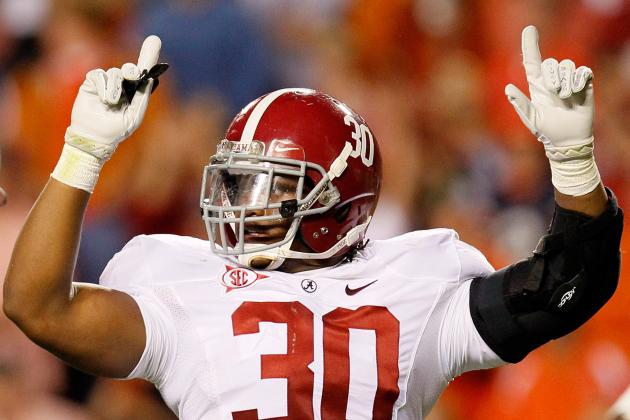 Kevin C. Cox/Getty Images

GM Scott Pioli focuses on team-building as much as anyone in sports. He opts for an intelligent run defender to pair with the more athletic Derrick Johnson inside.
Offensive tackle is a position of need, but with Reiff and Martin off the board, there isn't much value taking one 11th overall. Pioli would also be tempted to replace Glenn Dorsey at end, but he had arguably his best year at the five-technique position (although everything is relative).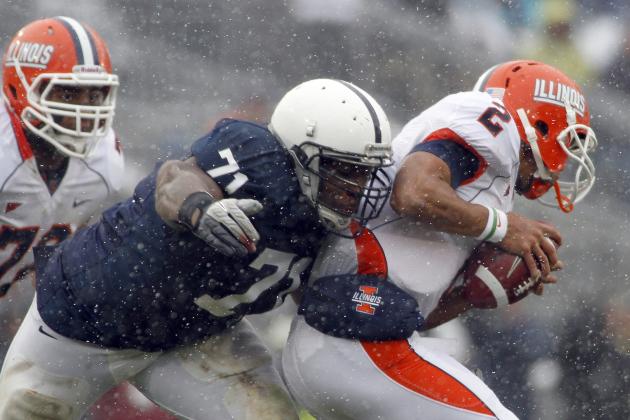 Justin K. Aller/Getty Images

The Seahawks have been quietly building a formidable defense, and Still would provide yet another piece to that puzzle. They could also be targeting a pass rusher to pair with Chris Clemons, such as USC DE Nick Perry, but Still is the better prospect at this point.
It sounds as if they are still drinking the Kool-Aid on Tarvaris Jackson (and to some extent Josh Portis) for at least another season, which means they probably won't reach for the raw Ryan Tannehill.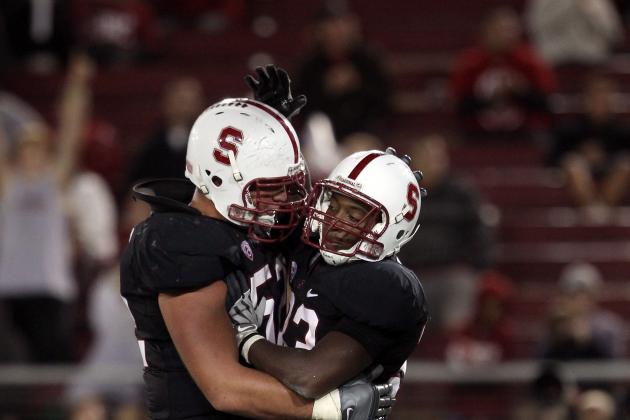 Ezra Shaw/Getty Images

Surprising pick? Maybe, but Ken Whisenhunt and assistant coach Russ Grimm (of "The Hogs" fame) are sick of being pushed around up front.
It's hard to build a balanced offense without any offensive lineman. If GM Rod Graves had a choice, he'd go for a tackle, but he instead opts for the best interior lineman available.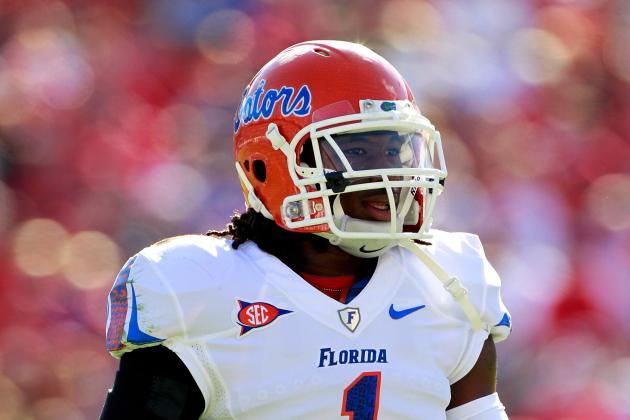 Sam Greenwood/Getty Images

It's no secret that the Cowboys need help in the secondary, and from everything I've read, it sounds as if they aren't concerned with Jenkins' off-the-field issues. Rob Ryan loves corners that can man up, and that is what Jerry Jones & Co. will be targeting.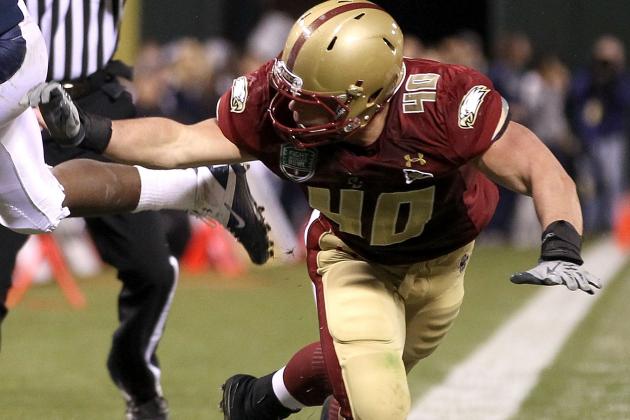 Ezra Shaw/Getty Images

The Eagles spent most of the 2011 season wishing they had more consistent play out of their linebacking unit. As a result, GM Howie Roseman and Andy Reid go after a player that they feel can improve the entire corps. By taking Kuechly, Jamar Chaney can move to be an undersized Sam and Casey Matthews can start at the Will.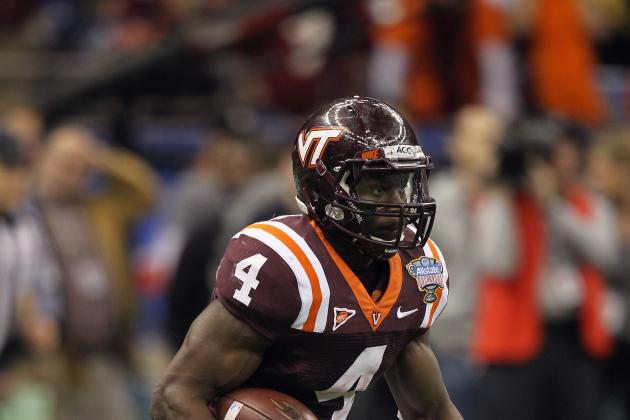 Matthew Stockman/Getty Images

It's tough to be a "ground n' pound" team when your offensive line is pedestrian (with the exception of Mangold and maybe Brick) and your starting running back should be a change-of-pace back.
Enter David Wilson.
Mark Sanchez is like Matt Ryan in the sense that both are overrated in some circles and underrated in others. They are not the type of signal callers that can put it up 35+ times a game to win it. For that reason, they struggled when, in both cases, their respective offensive coordinators got too cute.
They are, however, adept game managers that can be effective with a supportive running game and when the pressure mounts (Ryan in the regular season and Sanchez in the postseason).
Wilson is an explosive back, with the personality type to fit in well with the Jets. Pairing him with Shonn Greene should provide an effective committee.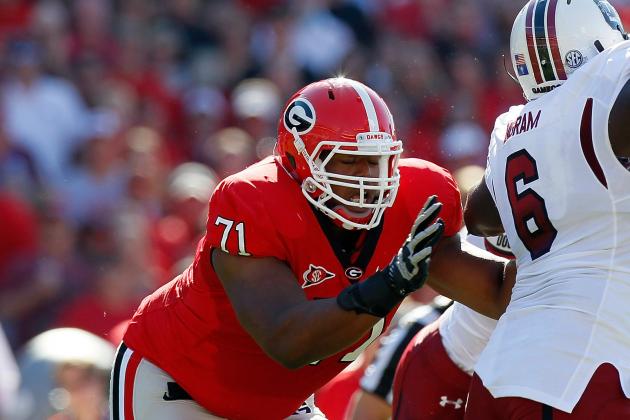 Kevin C. Cox/Getty Images

The Bengals were adamant about keeping the 17th pick in their trade with Washington to ensure they could add the lineman they had been targeting.
The team went into draft day hoping to upgrade the running back position and the interior offensive line, and has now already done both. Cincinnati has most likely seen a lot of tape on Glenn, considering they drafted his former linemate Clint Boling in the fourth round last year.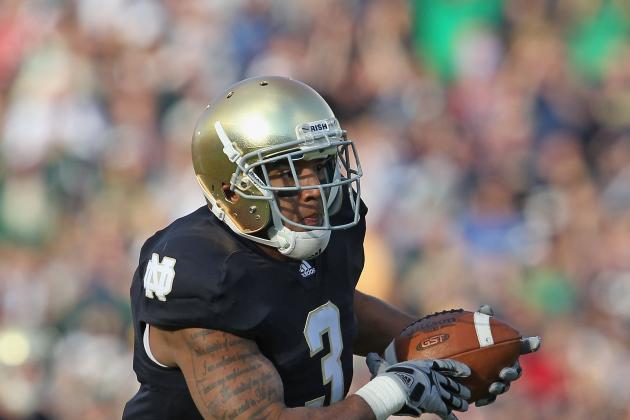 Jonathan Daniel/Getty Images

It's not too often that GM A.J. Smith pulls the trigger on a receiver in the first, especially considering the last time he had done so was a complete whiff (Buster Davis, 30th overall in '07).
However, Rivers is going to need a new go-to receiver with V-Jax apparently headed for free agency. Floyd is the prototypical San Diego receiver: good size and consistently wins one-on-one matchups.
Jonathan Daniel/Getty Images

The Bears have been trying to steadily rebuild the line, and some view Adams as a future left tackle in the NFL. He has the size and athleticism, but consistency has been a huge issue with him.
Mike Tice is considered one of the better offensive line coaches around, and now that he's offensive coordinator, he's looking to add an athlete he can mold into an elite player.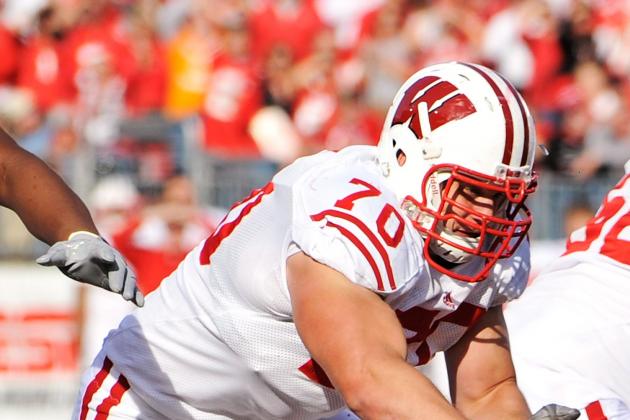 Jamie Sabau/Getty Images

The Titans have prided themselves on having a good offensive line for years. This past season was a disappointment by all accounts, and the team will be looking to improve the interior.
Zeitler is a mauler that gets after it in the running game, something Tennessee sorely lacked in 2011.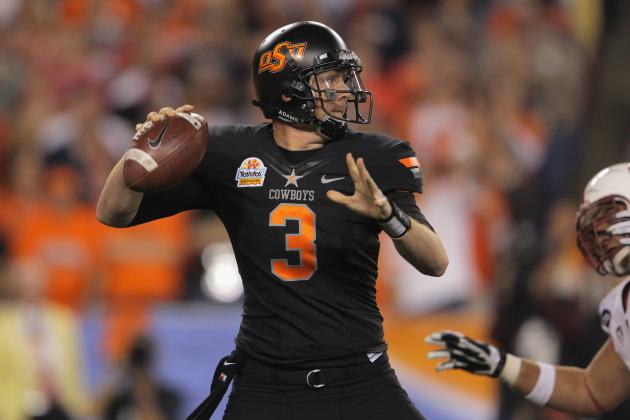 Doug Pensinger/Getty Images

Shanahan reportedly "loved" Weeden while coaching at the Senior Bowl. If the annual college all-star game has taught us anything, it's that coaches really push for guys they coached while there.
Views on Weeden differ in the scouting community, but Team Shanahan (both father and son Kyle) have shown in the past that they trust and stay true to their convictions.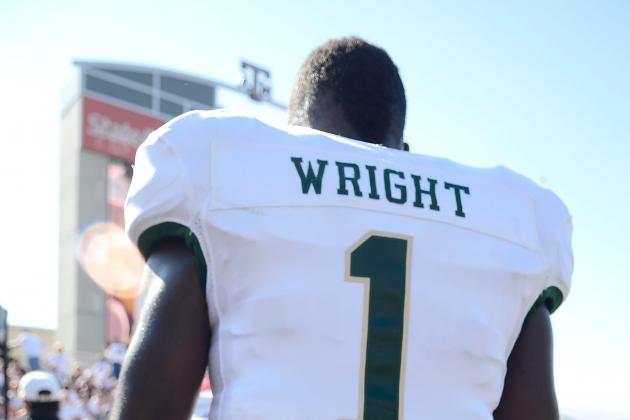 Sarah Glenn/Getty Images

The Texans continue to get closer each year, and aggressively trade up to land the Wright stuff (sorry). He'd be a good complement to Andre Johnson and give the explosive Texans' offense yet another dimension.
Meanwhile, Jeff Fisher continues to trade down to acquire more picks.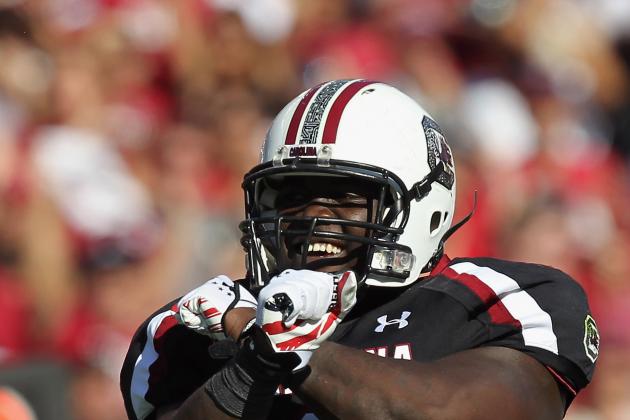 Streeter Lecka/Getty Images

Corner, linebacker and offensive line help are high on the team's wishlist. However, both corner and offensive line talent have been picked apart already in the draft. It's too tempting for the Lions to pass up on the hybrid player that can move around the field for DC Gunther Cunningham.
Considering the team was willing to take a chance on talent last year in Nick Fairley, Arizona State LB Vontaze Burfict would not be out of the question for the team. I just don't see Cunningham putting up with a guy who sounds like he'll do poorly on the greaseboard during interviews.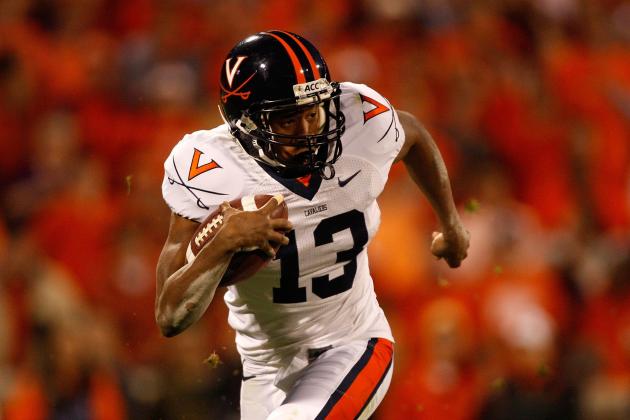 Streeter Lecka/Getty Images

The Steelers need help on the offensive line, but the value isn't there and they turn their attention to adding youth to the defense.
GM Kevin Colbert has done an excellent job hitting on his first-round picks, and that is due in large part to taking players that don't have a lot of question marks. He doesn't go for the home runs hoping they develop; he goes for solid players. For that reason, he passes on the free-falling UNC DE Quinton Coples.
Minnifield hasn't been talked about much, but he is a good player that would fill a need.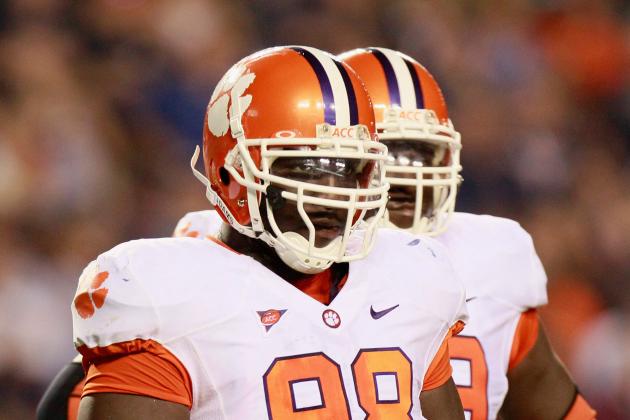 Kevin C. Cox/Getty Images

The Broncos are looking for a new piece to shore up their run defense. In addition, Thompson can provide a pass-rushing push up the middle, allowing for defensive end Elvis Dumervil and outside linebacker Von Miller to have even less attention on them.
Denver's front seven is gradually becoming one of the most suffocating in football.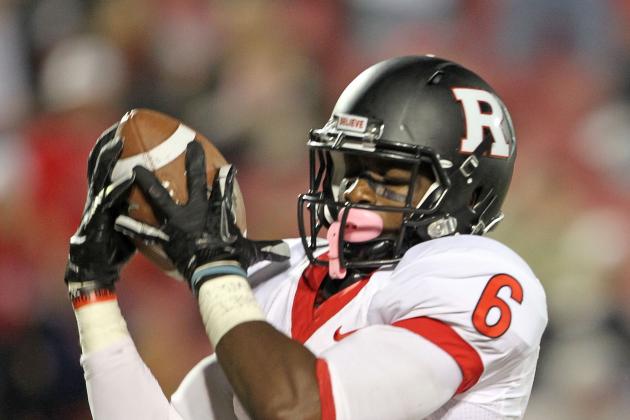 Andy Lyons/Getty Images

Some draft pundits are down on Sanu, but he's a guy that loves the game and has a boatload of physical ability. He's a bit raw, but Fisher does finally make his second selection to shore up his receiving corps.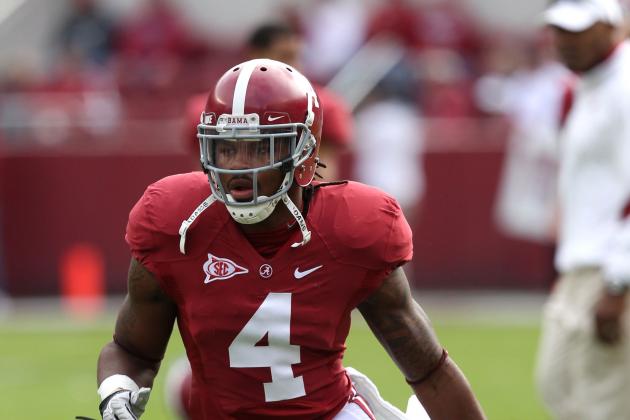 Mike Zarrilli/Getty Images

The Patriots' secondary struggled for most of the regular season, and Barron would bring the intangible qualities coach Bill Belichick has been looking for on the back end.
Belichick used to coach Frank Minnifield, Chase's father, and Chase could be the target if he's still available.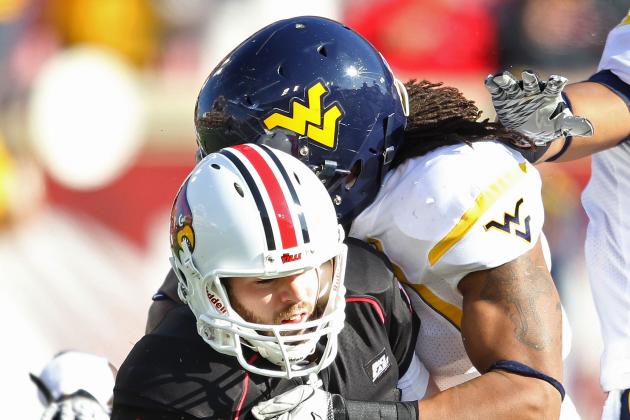 Andy Lyons/Getty Images

The Packers desperately need someone to bring a pass rush opposite of Clay Matthews, and Irvin is a pass-rush specialist.
Similar to GM Ted Thompson's acquisition of Matthews in 2009, this move arguably gives them a player that won't provide much against the run, but has an impressive blend of quickness, speed and bend around the corner.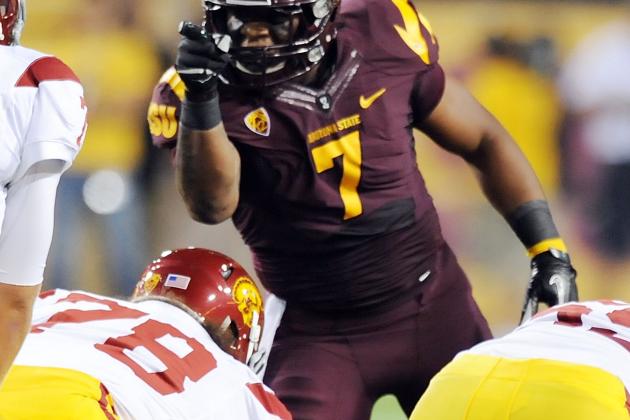 Norm Hall/Getty Images

A player who grew up admiring Ray Lewis will soon be lining up next to him. Burfict's football IQ has been brought into question, but putting a very talented player next to the smartest linebacker in football could provide yet another piece to the teeth of that Baltimore front seven.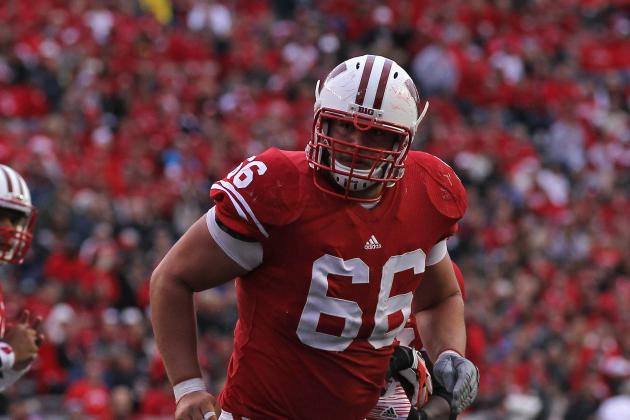 Jonathan Daniel/Getty Images

San Francisco was hoping to land a receiver with this pick, but doesn't reach. Instead, GM Trent Baalke adds a gritty player to center an offensive line overflowing with first-round talent.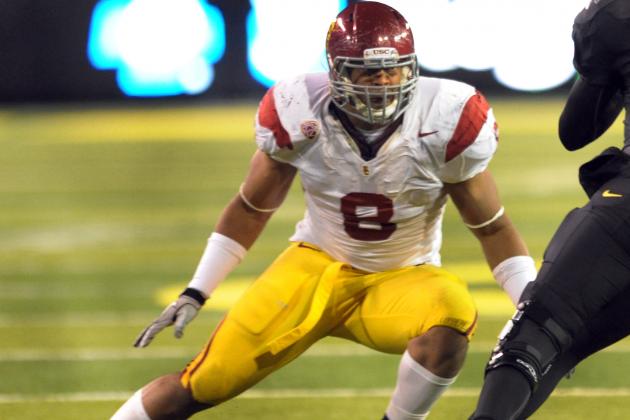 Steve Dykes/Getty Images

For once the Patriots don't trade their first-round pick. They give it up, in exchange for signing RFA Mike Wallace away from Pittsburgh. The move makes too much sense for New England, given their cap space and need for a vertical threat. Incidentally, that offense will be unstoppable, a la '07.
Back on topic, the Steelers opt for an outside linebacker that they can groom for a few seasons behind James Harrison.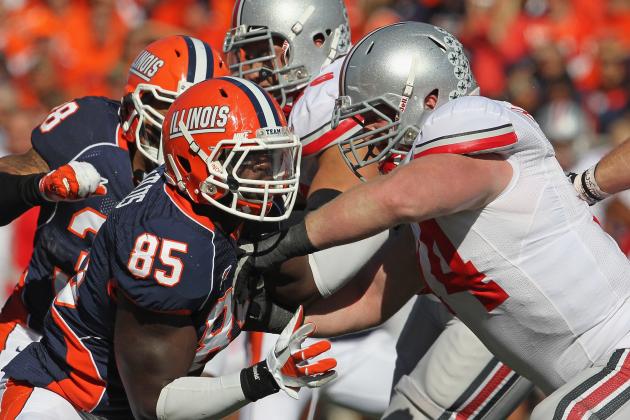 Jonathan Daniel/Getty Images

The Giants always seem to draft a pass rusher if there's one available, and Osi Umenyiora looks destined to be traded.
Mercilus was a one-year wonder in college, but that hasn't seemed to scare off too many teams, and he seems like a classic pick for the G-Men if he's available.