Philadelphia Flyers: 5 Players Who Could Replace Chris Pronger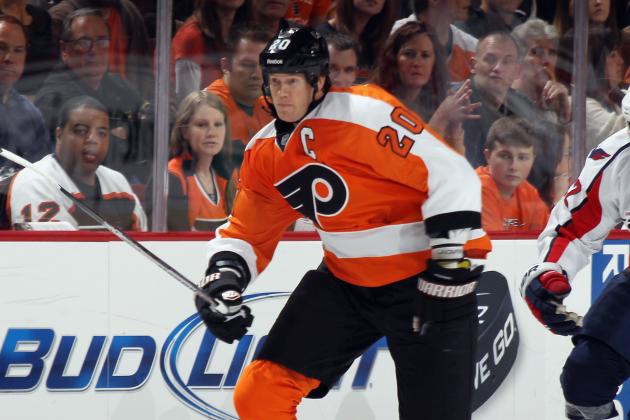 Bruce Bennett/Getty Images

When the Flyers traded for and acquired veteran Chris Pronger, I, along with most of Flyerdom, was ecstatic. Since the announcement of his indefinite-injury-due-to-concussion-symptoms status, my heart, like the rest of Flyers fans' hearts, has been broken.
Let me just get this off my chest: No one can really replace Chris Pronger.
If you can't read through Lauren Pronger's words at the Flyers Wives Fight for Lives Carnival and not feel your eyes water a little, you might not be a real fan of the team. I'm sorry, but it's that deep.
Pronger is on the eve of entering a long list of names that ended their career tragically in Orange and Black. Names like Pelle Lindbergh, Barry Ashbee, Bernie Parent and Keith Primeau are on that list.
The absences of those players much like Pronger are, for lack of better term, a dagger through the heart of the Philadelphia Flyers and their fans.
Nobody has ever quite replaced those players. However, as the saying goes, time heals all wounds.
The time for the Pronger void will be a long-time coming. In order to do so, the team will eventually have to turn the page.
In the offseason, more information will be known about Pronger's status. Few like myself hold on desperately that he can make another appearance for at least a swan song.
In order to heal the wound once it is at its deepest—knowing that Pronger is in fact done—the Flyers will have to acquire someone to fill that void.
They aren't just losing a hard-hitting defenseman with a wicked shot. They are losing a leader and master of the game; a player who, much like legendary quarterback Joe Montana was a coach on the field, was a coach on the ice.
The Flyers are visibly a different team without Pronger. He made his teammates better—just ask Matt Carle.
When the announcement is made that Pronger cannot and will not return, the Flyers need to find someone to carry the torch.
Allow me to present five players who fit that mold.
Begin Slideshow

»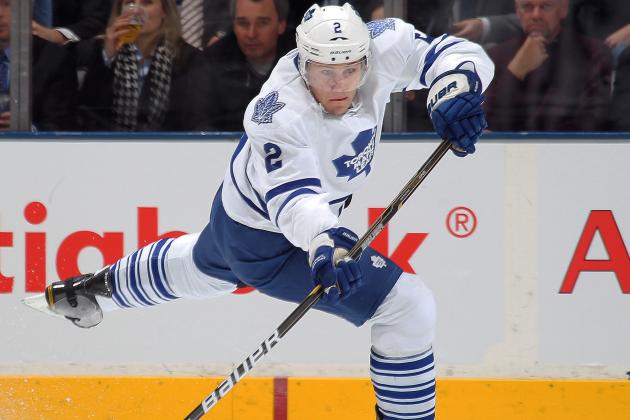 Claus Andersen/Getty Images

Luke Schenn is definitely made from good hockey ilk. He leads the league for defensemen with hits at 189.
He has the size and heart to match Pronger's tenacity, but will he develop into a full lockdown/scoring defenseman like Pronger was?
The Flyers have also been tied to trade rumors concerning Luke Schenn. With a few days remaining until the deadline, the Flyers might just make the move.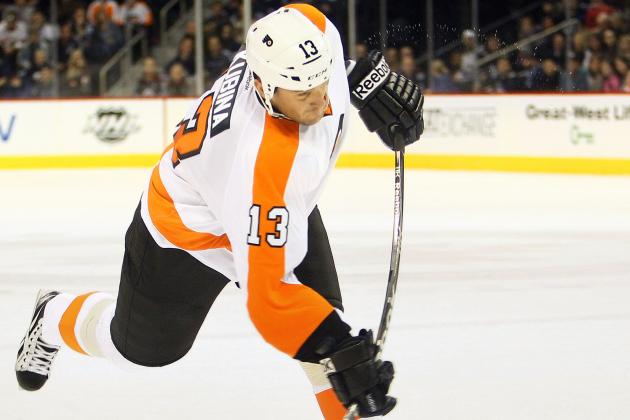 Tom Szczerbowski/Getty Images

While not as offensively gifted as Pronger, Kubina has a lot of Pronger's attributes and the Flyers already have him. Kubina has also expressed interest to stay in Philly as well.
Kubina has Stanley Cup experience, adds a physical presence with size and gives the Flyers that booming shot they lacked outside of Andrej Meszaros from the point.
Perhaps they already have the missing piece? I have to see how the season plays out, but they might need to keep looking.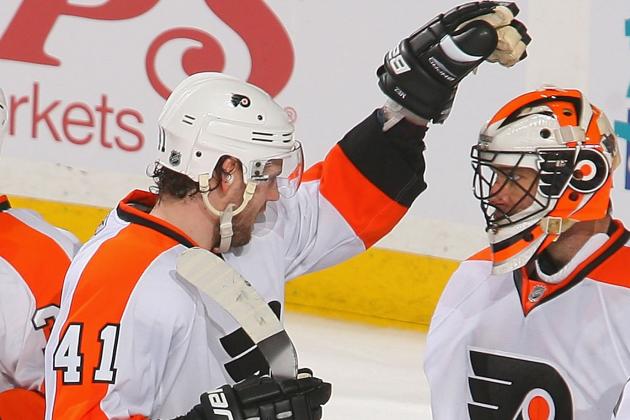 Rick Stewart/Getty Images

Another current Flyer, but sometimes to find the answers for success, one needs to look inwards. Andrej Meszaros is a guy who could fit the Chris Pronger mold if he played more stay-at-home-type defense.
Instead, fans are used to seeing Meszaros deeper in the offensive zone than the forwards.
Despite such a commitment to offense, Meszaros still registers 134 hits and 84 blocked shots—he's not exactly Paul Coffey out there.
At 26 years of age, Meszaros has a world of growth ahead of him yet. He's also the only other big-shot from the point the Flyers have from the blue-line, too.
Perhaps Meszaros could be that guy who takes the reins down the road.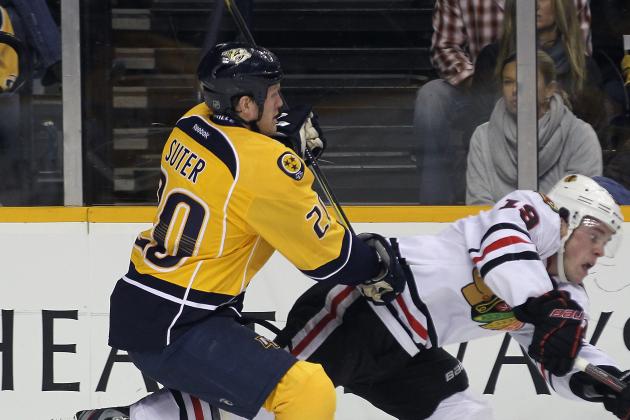 Bruce Bennett/Getty Images

Ryan Suter doesn't exactly intimidate people in the fashion his counterpart Shea Weber does. In fact, he more or less uses his puck handling and finesse to impede opposing forwards in a similar fashion to another NHL great, Nicklas Lidstrom.
Suter is an impending free agent and the Flyers should be making an all-out assault once Suter hits free agency.
He won't bring the porch-clearing ability of Pronger, but he will make life hell for the opposition.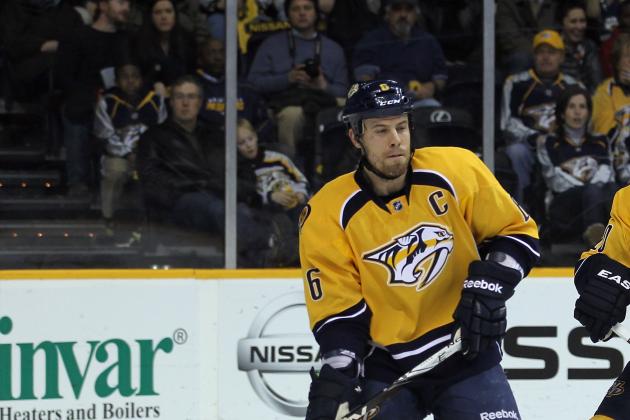 Bruce Bennett/Getty Images

I know you're not surprised with this, but who else is there?
Do I think he becomes a Flyer? No.
Should they at least try to get him? Yes.
Shea Weber—barring injury—will have his name on the Stanley Cup one day. It might not be with the Predators, just like Ray Bourque had to get his in Colorado, but it will happen.
It will happen because Weber is the epitome of an NHL defenseman, just like Chris Pronger.
They have size, leadership, a mean-streak and a howitzer from the blue-line.
The Flyers have to make a concerted effort to acquire him in the offseason. Clear the cap space, make the offer and give up the picks—Shea Weber is worth it.
Follow me on twitter @jriding4evr!