2012 MLB Spring Training: 10 Must-See Players in Camp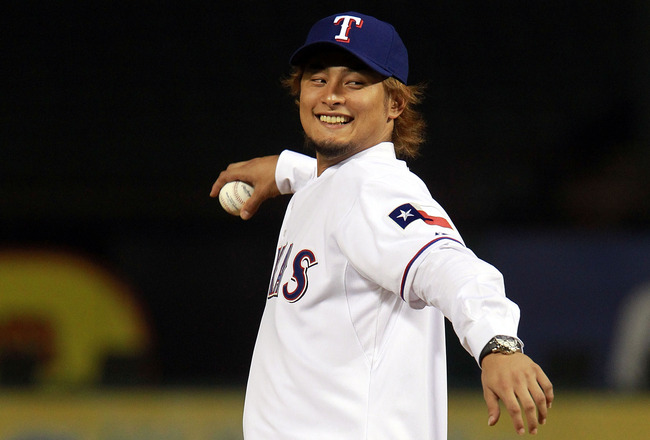 Ronald Martinez/Getty Images
Spring Training 2012 is finally here.
Nobody can keep up with every player and every team, so who should you focus on?
Which players should you keep a close eye on even if they do not play for your favorite team?
Most great players on the move, such as Albert Pujols and Prince Fielder, will be a lot of fun to watch, but they are already established players that will succeed as usual.
So, if players like Pujols are not the must-see players this Spring Training, then who are?
Let's find out.
Gerrit Cole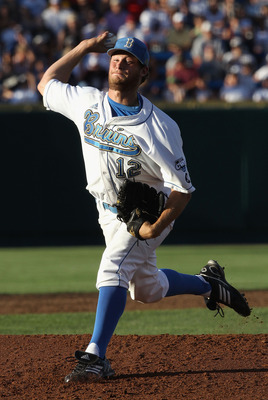 Christian Petersen/Getty Images
So far we have not seen much of the 2011 No. 1 overall pick.
Gerrit Cole had an excellent three-year career at UCLA; he posted a 3.38 ERA and a 10.5 K/9 in 322.1 innings as a Bruin.
Cole immediately dazzled in the Arizona Fall League by posting a 3.00 ERA and a 0.93 WHIP while striking out 16 batters in 15 innings pitched.
Despite his early success 15 innings is not a big sample size, and while he did pitch against top prospects he will be pitching against major league batters for the first time in his short career.
It is going to be fun to see the likely future ace of the Pittsburgh Pirates reach triple digits on the radar gun.
Mike Trout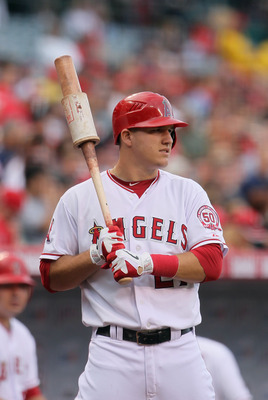 Jeff Gross/Getty Images
Mike Trout had a rough MLB debut in 2011, hitting .220/.281/.390 in 40 games for the Los Angeles Angels of Anaheim. But he is only 20 years old and was named the No. 3 prospect in all of baseball by MLB.com for a reason.
Trout reached Double-A in 2011 and responded with an excellent season by hitting .326/.414/.544 with 11 HR, 82 RBI and 33 SB in only 91 games.
There are not many true five-tool players in the minor leagues and Mike Trout is one of them. He has Gold Glove potential, a cannon for an arm, 50 SB potential, great contact skills and good power.
Trout should have an excellent Spring Training and make the 25-man roster for good because while Peter Bourjos is a very talented young player, Mike Trout is the center fielder of the future for the Angels.
Michael Pineda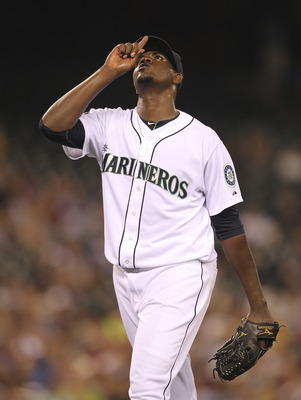 Otto Greule Jr/Getty Images
The New York Yankees gave up their most prize prospect—Jesus Montero—for Michael Pineda, so they must see him doing great things.
Most of the questions about Pineda are how he will adjust to Yankee Stadium, the pressure of New York and the transition to the AL East. Unfortunately we will not see those questions answered just yet.
So far Michael Pineda's Spring Training has been up and down. Pineda entered camp 20 pounds over his 2011 listed weight of 260 pounds. C.C. Sabathia had a similar problem when he reported to Spring Training last offseason but he got back into shape.
On the bright side, Pineda has found an elusive third pitch: a changeup.
Here are Pineda's thoughts according to the New York Daily News.
"I'm working hard on my change-up," he said. "I know I've gotta command it. It's my third pitch but I need it. It's getting better."
Michael Pineda is not the only optimistic Yankee; his catcher—Russell Martin—made a point to work with Pineda to develop his changeup.
"Joe (Girardi) gave me a call this offseason and said, 'We've got to get this guy to work on his changeup,' " said Martin, "but obviously he has worked on it because I saw a good one.

"The first couple, he was on the side of them, which made them hard to control, but after that he got on top of the ball, throwing it on the same plane as the fastball, and that's what gives it deception. He's a quick learner and able to make adjustments on the mound, and that's pretty impressive for a young guy."
Only time will tell if Michael Pineda will develop into an ace, but any pitcher that has good command of three pitches, can reach 100 mph and has a devastating slider has a very good chance of succeeding in the majors.
Matt Moore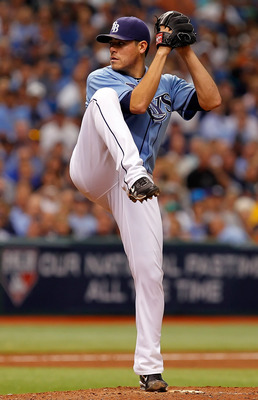 J. Meric/Getty Images
Matt Moore showed his potential by posting a 1.86 ERA, 0.93 WHIP and 10.7 K/9 in his first 19.1 major league innings. Do not think he pitched against weak opponents because he threw five shutout innings in Yankee Stadium and seven shutout innings in Rangers Ballpark.
The Tampa Bay Rays have a great track record with young pitchers as recently as 2011 when Jeremy Hellickson won the AL Rookie of the Year Award.
Moore will have to adjust because batters finally have his pitching film to watch. Major league batters are smart and they will learn his tendencies. It will be fun to watch him adjust and vary his pitch type and location a little more in order to keep fooling batters.
We have not seen much of Matt Moore, but every sign from his 1.37 ERA in Triple-A to his ridiculous 95.3 mph average fastball says the 22-year-old lefty is going to be a future ace.
Buster Posey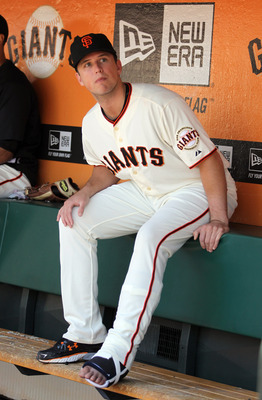 Ezra Shaw/Getty Images
Buster Posey won the 2010 NL Rookie of the Year Award and had a promising start to his 2011 campaign before a horrendous collision at the plate broke his lower left fibula in two places, as well as tearing ligaments in his ankle.
This may inhibit his ability to catch full-time, but he will start Spring Training as the San Francisco Giants' starting catcher. According to USA Today, Giants' manager Bruce Bochy has instructed him not to block the plate.
"I've already talked to Buster about this. There are ways to make the tag without putting yourself in jeopardy,'' Bochy said, "I don't want him to block the plate right now."
This should avoid future injuries of that nature, but we still do not know how he will adjust to his weakened left ankle. Will he adjust his defensive crouch or his batting stance in order to favor his left ankle or does he already have 100-percent confidence in its strength?
Spring Training should hold the answer.
Stephen Strasburg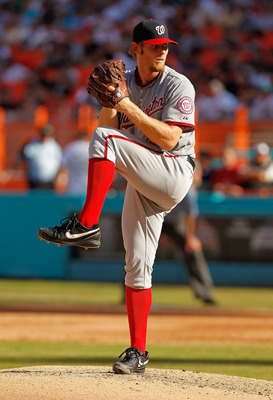 Mike Ehrmann/Getty Images
Stephen Strasburg was the No. 1 overall pick in 2009 and despite making it to the majors in 2010 he has only 92 career innings under his belt due to Tommy John surgery.
Strasburg will have an innings limit in 2012 and should pitch about as many innings as teammate Jordan Zimmerman did in 2011—161.1 innings—after coming off Tommy John surgery.
Despite his inning limit Strasburg is an electric pitcher. So far in his career he has posted an incredible 11.4 K/9, 2.54 ERA and 1.87 FIP.
He may not average 97.6 mph on his fastball or top 100 mph—like he did in 2010—but he did average 96.0 mph on his fastball and hit 98 mph in 2011. After gaining confidence and strengthening his elbow Strasburg should be back to his normal self. Only time will do that so do not expect him to hit his pre-injury velocity until later in the season.
Nonetheless, Strasburg will be an exciting player this Spring Training and a must-watch for avid baseball fans, whether you are a Washington Nationals fan or not.
Bryce Harper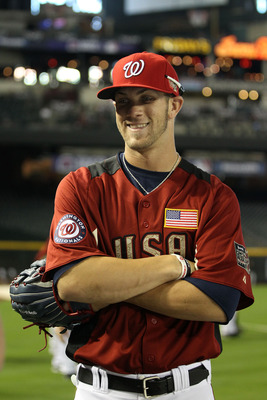 Christian Petersen/Getty Images
The Washington Nationals' second straight No. 1 overall pick is also on this list.
Bryce Harper's power is legit. In 2009 he hit the longest home run ever at Tropicana Field with an official measurement of 502 feet—here is the video. It was in a Home Run Derby-type "Power Showcase" and he did use an aluminum bat, but the ball would have flown even further if it had not hit the back wall of Tropicana Field.
Still not impressed? According to Sports Illustrated Harper hit a 570 foot as a 15-year-old Freshman in high school.
Harper is also pretty good in-game, too. He hit .318/.423/.554 with 14 HR in the 2011 Arizona Fall League.
At only 19 years old and only 515 minor league at-bats to his name Harper may not leave Spring Training on the 25-man roster, although according to the Washington Post manager Davey Johnson said he is going to let Harper to compete for a roster spot, but he should still be fun to watch.
Aroldis Chapman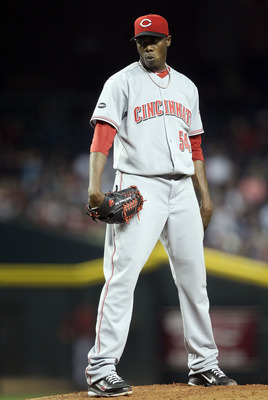 Christian Petersen/Getty Images
Aroldis Chapman is mostly know for being the only man on the planet to have officially hit 105 mph on the radar gun—video here—but he is also a pretty good pitcher. He has only pitched 63.1 major league innings but he has an incredible 12.8 K/9, 3.27 ERA and 2.88 FIP.
So far Chapman has been a reliever but the Reds want more from their $30 million investment, so they are going to try him out in the starting rotation during Spring Training.
Chapman will have to work on his control. He has a very worrisome 6.5 career BB/9, but maybe moving to the rotation and dialing back his velocity will help solve that problem. If he does fit into the Reds' rotation he will join Mat Latos, Johnny Cueto, Mike Leake and Homer Bailey to form a very young and very talented five-man rotation.
It is going to be interesting to see if Chapman's stuff will translate to the rotation and to see if he has the endurance to hit triple digits after four or five innings of work.
Yoenis Cespedes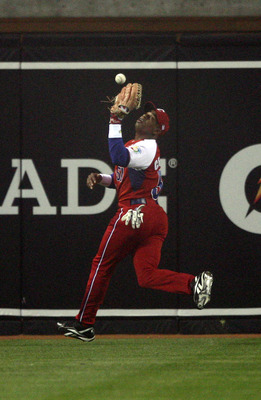 Donald Miralle/Getty Images
Yoenis Cespedes seemed to be all but signed by the Miami Marlins after he toured their new ballpark and reportedly offered a deal worth a little less than $40 million over six years. Then out of nowhere the Oakland Athletics signed Cespedes to a four-year $36 million deal.
Oakland fans were most excited to see the players they got back from deals that sent Gio Gonzalez to Washington, Trevor Cahill to Arizona and Andrew Bailey to Boston but this signing tops all of those.
Cespdes has five-tool potential. He should be a Gold Glove center fielder, but he will likely have a tough time adjusting at the plate to big league pitching. There will be a lengthy transition period for Cespedes and he will likely spend part of 2012 in the minor leagues.
Other than in YouTube videos and the World Baseball Classic, his Spring Training debut will be the first time we get to see his great talent in action.
Yu Darvish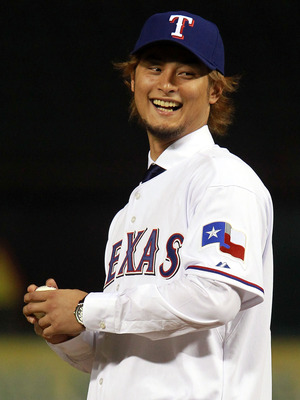 Ronald Martinez/Getty Images
The Texas Rangers spent $111.7 million to obtain and sign Yu Darvish from the Nippon Ham Fighters this offseason despite never having thrown a single major league pitch.
Darvish will have to become the ace Nolan Ryan envisions him to be worth that money, the most money ever spent in order to sign a right-handed pitcher.
Unlike most pitchers that come from the Nippon League in Japan via the posting system Darvish is only 25 years old and can reach 100 mph on his fastball.
It is unfair to compare Yu Darvish to pitchers like Daisuke Matsuzaka. Over his last five seasons in Japan Darvish averaged a stat line of 205 IP, 17-5, 1.71 ERA, 219 K, while Matsuzaka averaged a stat line of 163 IP, 13-7, 2.62 ERA, 169 K.
Will Darvish be able to stand the Arizona heat, and eventually the Texas heat, or be able to adjust and pitch effectively against major league batters? Nobody knows yet, but we do know that Darvish has the potential to be an ace and it will be fun to watch how his major league career starts to unfold.
Keep Reading