George Huguely: Former UVA Lacrosse Player Found Guilty in Yeardley Love's Death
February 23, 2012

Former University of Virginia lacrosse player George Huguely V was found guilty of second-degree murder in the death of Yeardley Love on Wednesday, according to a report from the Washington Post.
Huguely's trial lasted just two weeks and was focused primarily on a 10-minute incident that occurred in Love's apartment in early May of 2010. Huguely admitted to grabbing Love by the neck and wrestling her to the ground, saying that she hit her own head on a wall.
Update: Wednesday, Feb. 22 at 10:45 ET
The Associated Press is reporting that the jury has made a recommendation for sentencing.
Jury recommends 26 years in prison for ex #UVA lax player George Huguely, convicted of killing Yeardley Love. Updated: apne.ws/y99fZU

— AP_Top25 (@AP_Top25) February 23, 2012
The Virginia medical examiner's office ruled that Love died of blunt force trauma to her head.
Huguely's defense team argued that he played "a role" in Love's death, but that his actions were not the cause of it. They argued that it was a tragic accident, though they admitted Huguely's actions were reckless.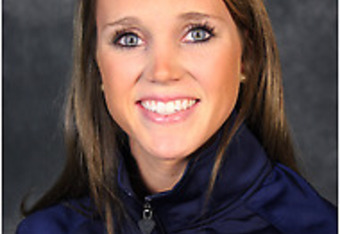 The prosecution painted Huguely as an out-of-control drunk who was bound to snap at any moment. It was easy for the prosecution to make their case, as they had an email from Huguely to Love that included a damning passage: "I should have killed you." In addition, Huguely's drinking got so excessive during his senior year that his teammates and their girlfriends testified that they actually met to consider an intervention.
Huguely was drunk on the night he confronted Love, eventually kicking in her bedroom door and then attacking her.
"I should not have gone over there when I was drinking," Huguely told the detectives who arrested him.
Huguely was an All-American lacrosse player in high school, and he also played quarterback for the football team during his senior year. Love was also a lacrosse standout, earning All-County honors in high school and starting several games for the Virginia women's lacrosse team.
Huguely faces up to a 40-year prison sentence now that he has been found guilty.