Mario Manningham: 10 Reasons Free-Agent Wide Receiver Must Return to NY Giants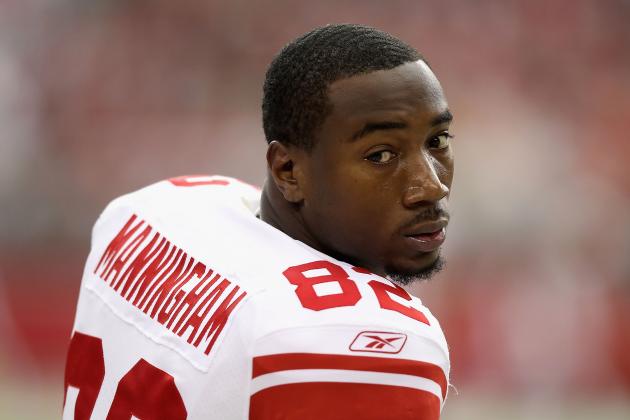 Christian Petersen/Getty Images

NFL free agency opens March 13th, and one player on the New York Giants that teams will be looking at is Mario Manningham.
Manningham, who at one point was the No. 2 receiver on the depth chart coming into last season, was downplayed by another great year by Hakeem Nicks and Victor Cruz.
Despite that, he managed to have 39 receptions for 523 yards and four touchdowns.
But his biggest success came during the postseason, where he had three touchdowns and that excellent catch in the winning drive of Super Bowl XLVI.
But now, he's about to become free agent, and the Giants have to consider whether or not to keep him.
Here are 10 reasons why he should stick around.
Begin Slideshow

»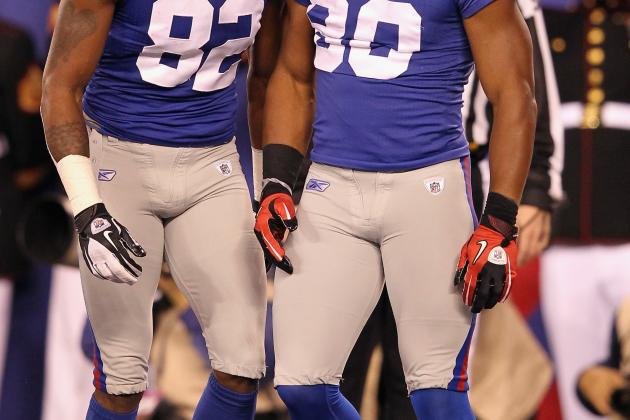 Al Bello/Getty Images

With most other teams in the league, Manningham would make for a great receiver opposite the team's No. 1 option.
However, if the Giants were able to keep him, the team would have a solid third option at the wide receiver position, as he provides depth on their chart and could fill in for Nicks or Cruz, should either of them go down with an injury.
Imagine if the Giants had Hakeem Nicks, Victor Cruz and Mario Manningham, on a long-term basis. With a solid receiving crew and Eli Manning at the helm, their offense would continue to be tough to stop in the NFC.
Doug Pensinger/Getty Images

Think about it.
With defenses now realizing Cruz's talent and Nicks continuing to put up consistently high numbers, opposing defenses will focus more on those two, rather than Manningham.
Even as a third option, Manningham can be used to fool opposing secondaries or when Cruz and/or Nicks are being double or triple-teamed in coverage.
Just another reason as to how the Giants' offense would be one to fear in 2012 and beyond.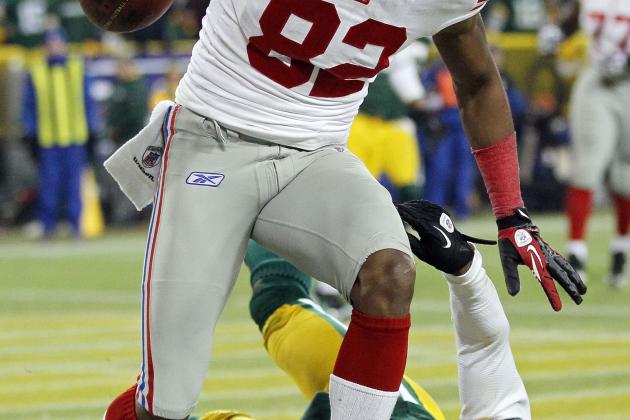 Jonathan Daniel/Getty Images

Where Manningham really made his stride in the 2011 season was in the playoffs.
Though he just had 13 receptions, he recorded 187 receiving yards.
He also had a touchdown in each playoff game leading up to the Super Bowl.
In fact, in the Super Bowl, he had five receptions and 73 yards, but most importantly...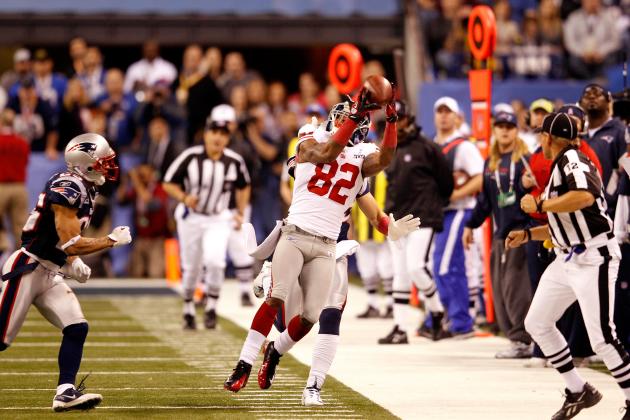 Rob Carr/Getty Images

When the game is on the line, Mario Manningham is there as a viable receiving option.
Look no further than in Super Bowl XLVI itself. Though he didn't record a touchdown, as he did in the three playoff games leading up to it, he was there when the Giants needed him the most.
On the winning drive, Eli Manning thew a long pass down the left sideline to Manningham, who was able to keep it in his hands and stay in bounds. The play helped set up the ensuing touchdown and gave them the victory.
Or how about in the NFC Championship game? He had just one catch, but that catch was a fourth-quarter touchdown that gave them a 17-14 lead.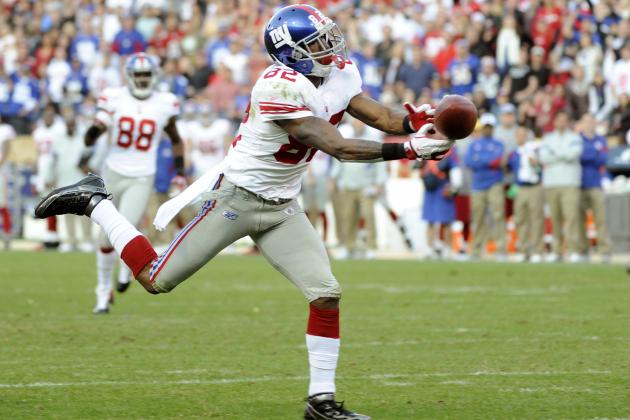 Thearon W. Henderson/Getty Images

He's not the fastest receiver in the league. Heck, he's not even the fastest receiver on the Giants team.
With that being said, Manningham still has plenty of speed and is a good target to use when throwing bombs across the field.
But more importantly, he's good on quick and short passes, because he has a smooth first step that gives him almost-instant acceleration.
The offensive line breaks down or the opposing defense puts up extra guys to take down the quarterback? Just throw a quick one to Manningham.
We have seen both Nicks and Cruz make excellent grabs throughout the season. But people seem to forget that Manningham makes highlight-reel catches as well.
I'm not just talking about the grab in the Super Bowl, that's an easy one.
Just check out this grab he had against the Green Bay Packers.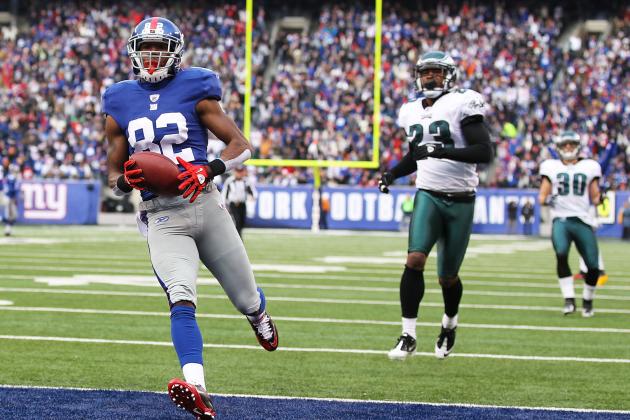 Al Bello/Getty Images

Ever since his days playing for the Michigan Wolverines, Manningham has had a knack for being elusive against opposing secondaries.
At times, he's open out of nowhere and runs his routes effectively.
If/when he's got coverage, he makes quick cuts around defenders like a knife through butter. He's got light feet, and his ability to move is quite overlooked.
And if that doesn't help...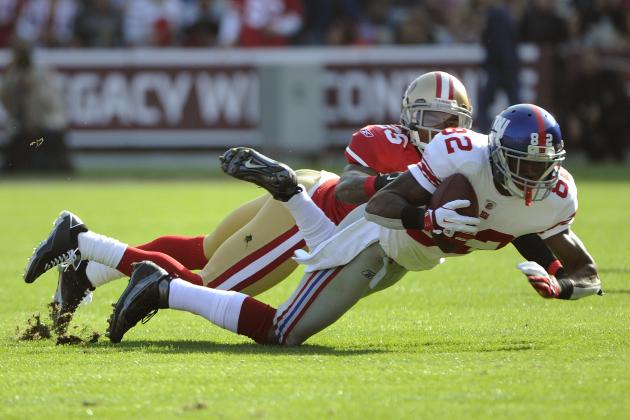 Thearon W. Henderson/Getty Images

Though he does haven't an imposing size (he stands at 6', 185 pounds), he's still got the build and the body control to break tackles.
So yes, in a sense, he's a dual threat to opposing defenses: He can avoid them with his quick cuts, or he can go through them with his undersized but well-built physique.
But he can take the punishment too.
Because he has made a number of short-pass completions, he often gets tackled as a result. He has taken a few shots, but the man brushes it off like it was nothing and keeps going at it. You have to like a guy who takes a beating but keeps on moving.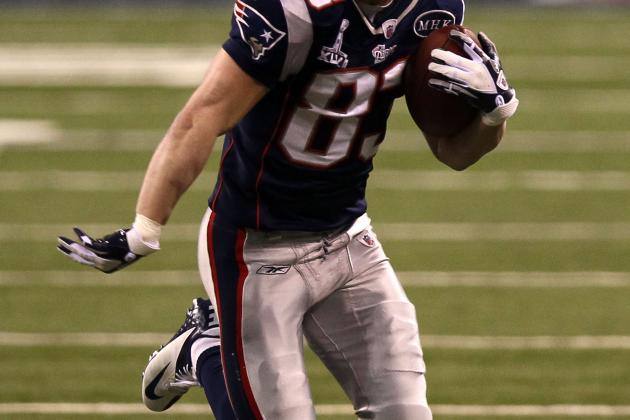 Win McNamee/Getty Images

Manningham is a decent talent, no question, and his production in this year's playoffs have certainly raised his overall value.
However, he also has to contend with a bunch of even more talented wide receivers in free agency.
These include Wes Welker, Reggie Wayne, DeSean Jackson, Dwayne Bowe, Vincent Jackson and Marques Colston.
Teams will surely be clamoring for guys like these to sign/re-sign, before they look towards Manningham.
In a crop of talented receivers, Manningham should thus be relatively cheap for the Giants to keep. Plus, at least with him, you know what you're getting, rather than take a shot at guys like Ramses Barden or Isaiah Stanback; not everyone is going to end up being the next Victor Cruz, you know.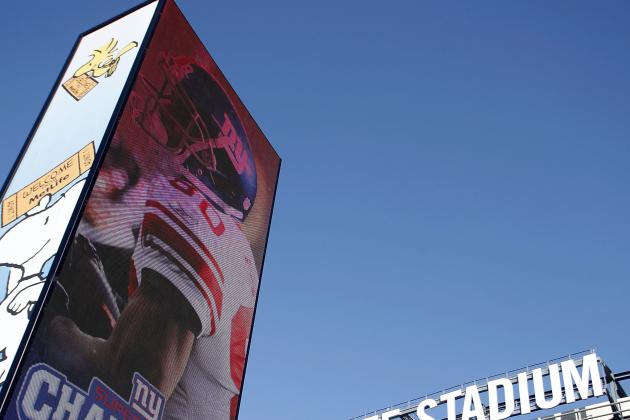 Jeff Zelevansky/Getty Images

This goes out towards Manningham, rather than the Giants.
You've just won a Super Bowl ring with the team.
You have an excellent team (despite what their regular-season record indicates) with a now-elite quarterback, great receivers and a solid defensive line.
With some improvements—free-agent or draft picks in some areas like running back and secondary—the team could end up being even better in 2012.
Not to mention you play in the biggest sports market in the country, in a stadium guaranteed to be completely packed with screaming Giants fans.
Why mess with a good thing? Why not stay and continue to have a good opportunity to win even more rings, rather than try taking the money and end up with a less-than-stellar team?