Nick Diaz, Chris Leben and 11 UFC Fighters Who Perform Better When Angry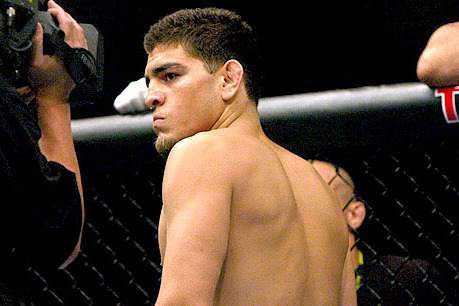 MMAweekly
Fighting with anger, for some, is not the preferred way to enter a fight, as it may lead to silly mistakes.
For some, fighting with anger brings the best out of them. Anger fuels them and motivates them to push the fight into a finish.
Let's take a look at the fighters who perform better when they are angry.
Begin Slideshow

»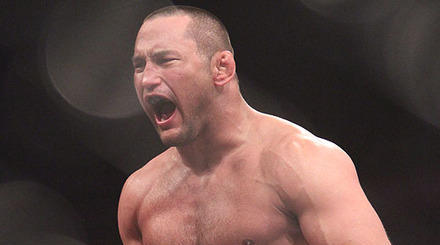 MMAweekly
Dan Henderson might be one of the calmest fighters in mixed martial arts. It is his calm and silent demeanor that gains him respect and makes him feared.
But do not anger Dan Henderson, or you could bring out the best in him.
This was the case when "Hendo" was pitted against Michael Bisping. Throughout their stint as coaches on The Ultimate Fighter, Bisping got under Henderson's skin and talked a whole lot of trash.
Bad move on Bisping's part, as Henderson would bring some anger into their fight, unleashing possibly the most brutal, picture-perfect knockout in the history of the UFC.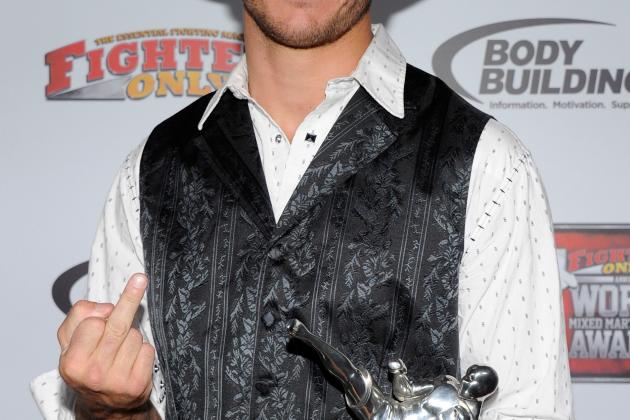 Ethan Miller/Getty Images

Donald Cerrone always fights with an aggressive style, which makes him successful. His skills allow him to be that way.
Make Cerrone angry and you will find yourself fighting an even more dangerous fighter.
Coming into his second bout with Jamie Varner in the WEC, Donald Cerrone was beyond angry and wanted to destroy his opponent. The first fight ended in a technical decision, which more than enraged Cerrone.
"Cowboy" came into the second fight with a sense of anger, dominating Varner for the better of three rounds. He beat a wrestler with wrestling.
Also, Paul Kelly faked touching gloves to achieve a takedown on Cerrone. Enraged, Cerrone ended up turning the tides, submitting the Brit with a rear naked choke.
Just take note and do not make Cerrone angry.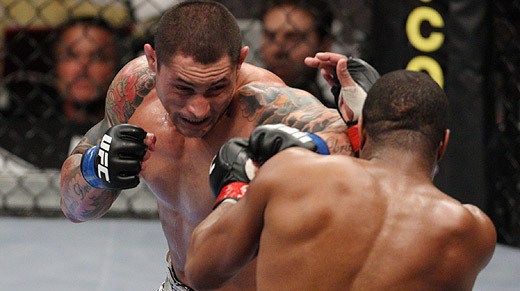 MMAweekly
There are so many examples of Thiago Silva fighting with anger that there is simply not enough time to list them all.
Thiago Silva fights every fight angry, with almost a murderous rage. Take for example his bout with Keith Jardine. After knocking out Jardine with his crazed anger, the referee had to restrain Silva as he kept yelling at the dazed Jardine.
Getting Silva anymore angry would end up with him being on the FBI's Most Wanted List.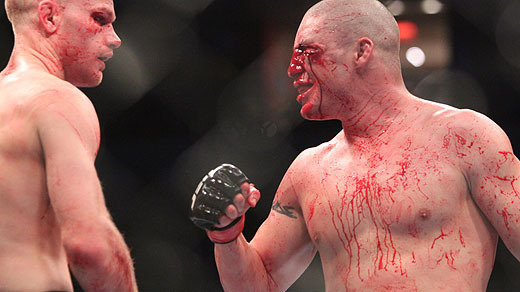 MMAweekly
Diego Sanchez is another guy that comes into any fight angry and aggressive, which has definitely made him successful in his career. When he is not angry, he falters (see: John Hathaway fight).
Take for example Sanchez's fight with Clay Guida. The rage in Sanchez's eyes could only be matched by the mean mug that Guida sported himself. Just watch the opening round by Sanchez. His anger put him in overdrive from the get-go, as he pummeled Guida with uppercuts galore, as well as a huge head kick.
I mean, who really half jogs down the aisle yelling "Yes!" while holding a cross out like he is Van Helsing? An angry Diego Sanchez, that's who.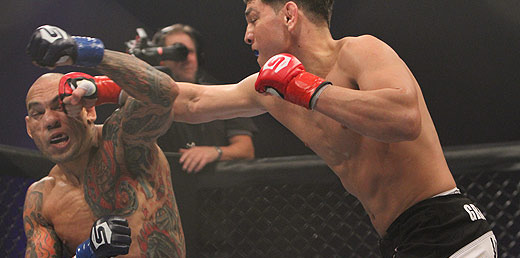 MMAweekly
Nick and Nate Diaz seem to come into every one of their fights angry. Call it disrespect for their opponents or call it a bad attitude, but these guys always fight angry.
Throw in the fact that they will talk trash and give their opponents the bird in their anger, and you have the recipe for the type of fight the Diaz brothers desire. They use their anger to fuel their flurries, in which they pummel opponents.
They have been successful so far in the anger-filled MMA careers. Why stop now?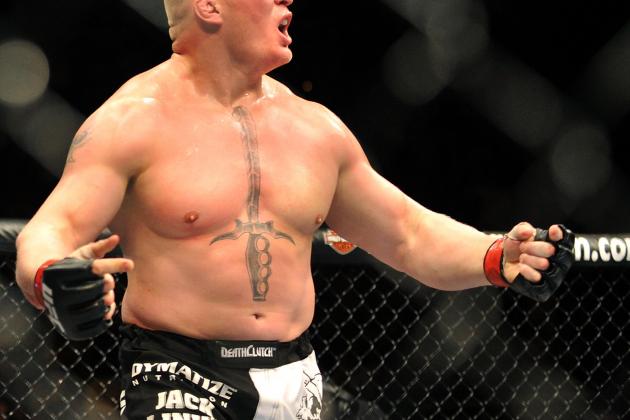 Jon Kopaloff/Getty Images

He is retired now, but Brock Lesnar fought better when he had some anger coming into a fight.
Angry following his first loss to Frank Mir and the accompanying trash talk, Lesnar came into their second fight enraged. Lesnar dominated the bout en route to a knockout victory.
After the bout, Lesnar got in the defeated Mir's face, flipped off the crowd and performed one of the greatest post-fight rants in the history of the UFC, bashing Bud Light (a sponsor of the UFC). He even said he was going to "get on his wife" later that night.
Lesnar's illness definitely slowed his career, but when he fought angry he was dangerous.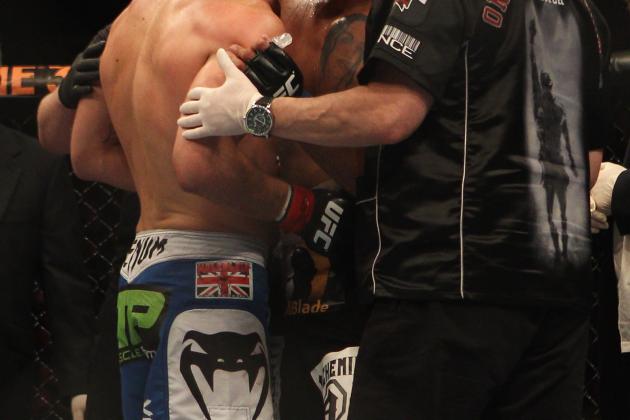 Mark Kolbe/Getty Images

Michael Bisping always seems to come into a fight angry, as he is the ultimate heel in mixed martial arts today. It can be listed for almost any fight, but I will use two examples.
Leading up to his fight with Jorge Rivera, Rivera ripped on Bisping with a number of insulting YouTube videos and trash talk that completely enraged Bisping. During their fight, Bisping threw an illegal knee at Rivera's head, spit in his corner and eventually dominated the fight.
Another instance was when he was matched up with fellow Ultimate Fighter coach Jason Miller. Miller got under Bisping's skin all season, angering Bisping. At the weigh ins, Bisping told Joe Rogan and the crowd that he "didn't need any of their f***ing love."
He went on to dominate Miller easily, obviously coming into the fight with anger.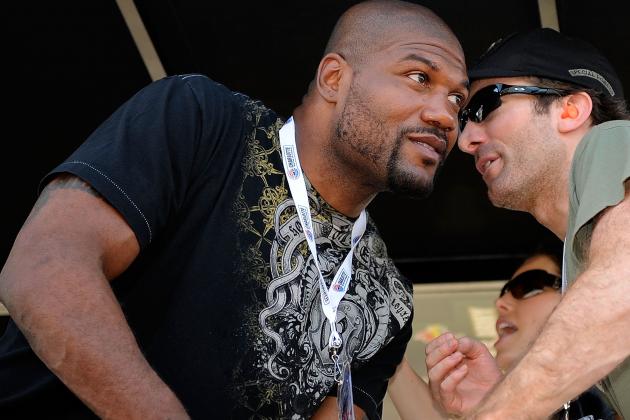 Rusty Jarrett/Getty Images

Quinton "Rampage" Jackson always comes into fights with a sense of anger and aggressiveness, but it seems that anger fuels him to rise to the occasion.
Rampage came into his third fight with Wanderlei Silva with an intense anger and motivation from two losses. Rampage went on to a highlight-reel knockout victory over Wanderlei. Not only that, but the ref had to forcefully peel Jackson off Silva's unconscious body after he had landed a couple of unnecessary punches after the bout was stopped.
Jackson is dangerous to begin with, but do not make him angry, too.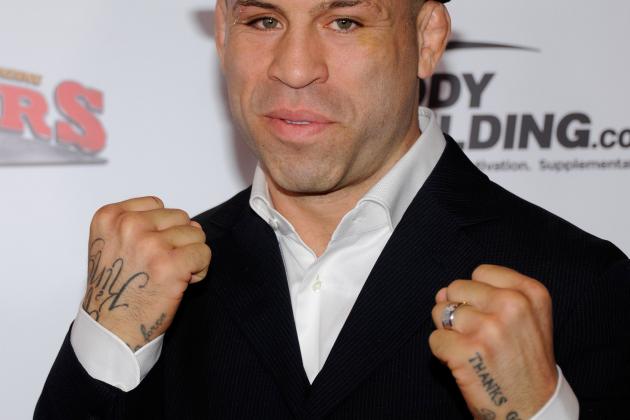 Ethan Miller/Getty Images

Wanderlei Silva comes into so many fights with anger and intensity that it is really hard to pinpoint one great example.
In both victories over Quinton Jackson, Wanderlei came into the fight extremely angry at how Jackson "disrespected" him. Both victories ended the same way, as an enraged Wanderlei Silva knocked out Quinton Jackson with repeated knees in to the head in the clinch. Jackson's call out of Silva was the point of anger and thus led to Jackson's demise.
Seriously, don't make this guy angry.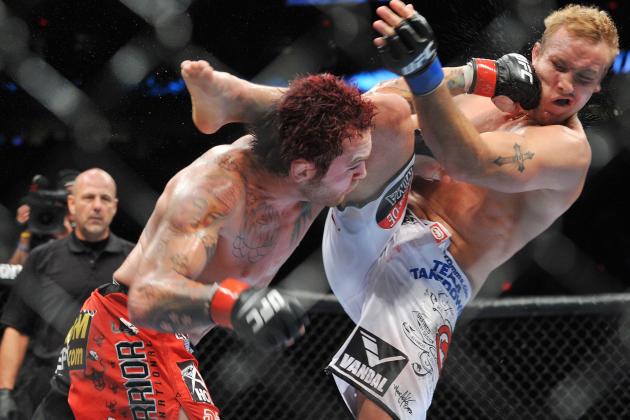 Jon Kopaloff/Getty Images

The always aggressive Chris Leben is a pretty easygoing guy, but anger him any and he becomes more dangerous.
This is the case whenever somebody gets Leben with a good punch that rocks him. It may anger him or it may not, but the fact of the matter is he is more dangerous in "zombie Leben" mode.
I know getting hit in the face really hard makes me angry, so I would assume that Leben also feels the same way. Rock Leben with a punch and the angry zombie will finish you (see Leben's fight with Terry Martin).
Comment below and let me know of anybody else that is more dangerous when angry.