Greg Oden and the Most Broken-Down Players in NBA History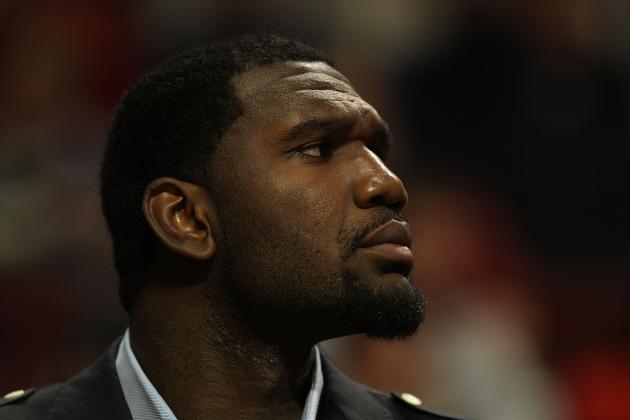 Jonathan Daniel/Getty Images

Greg Oden is going to have another microfracture surgery on his knee. It may be that what could have been a Hall of Fame career based on his physical talents and tools will never come to pass.
It got us to wondering who were some of the great careers that were cut off due to either a plethora or severity of injuries.
There are a couple of players who aren't on here intentionally, like Reggie Lewis and Len Bias. Both of them were taken from the NBA world prematurely by horrible, tragic incidents. They weren't, so to speak, "broken down."
I considered both players who had their careers ripped out from them before they even got started and I considered the players who were having great careers but were cut off by serious or repeating injuries.
These are all top-five picks who ended up being a disappointment because of injuries.
The players appear in chronological order based on the date they played their last game, not in order of greatness.
Begin Slideshow

»
Connie Hawkins was a former ABA MVP who also played six years in the NBA. He had the beginning of his career amputated by a point-shaving scandal in which he was never legally charged with anything.
He never played at the end of his career because of knee injuries.
It's sad that we never got to see more of Hawkins. Before Michael Jordan and Julius Erving, there was Connie Hawkins, one of the most aesthetic players of all time.
David Thompson had a Hall of Fame career, averaging 22.1 points in his NBA career. His career was cut short do to a number of knee injuries as well as a substance abuse issue.
If Connie Hawkins was the precursor to Michael Jordan, then David Thompson, who had a 44-inch vertical and could touch the top of the backboard, was the precursor to Vince Carter.
Thompson was Jordan's choice to introduce him at his Hall of Fame induction.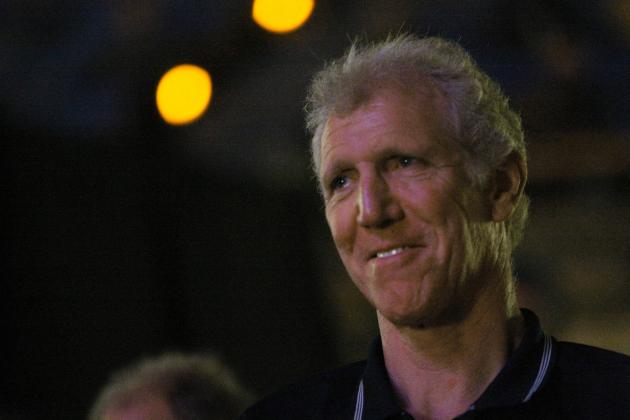 Pool/Getty Images

Bill Walton is in the Hall of Fame as well, but again, it was a great career cut short because of injuries. Walton had multiple foot problems and played in just 468 games over 13 years.
Walton was able to play more than 2,000 minutes just once in his career, and that season he won the MVP in 1977.
In 1977 he led the Portland Trail Blazers to an NBA Championship, getting the NBA Finals MVP in the process.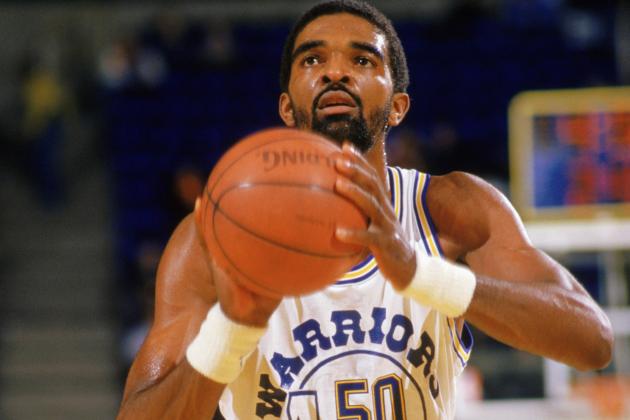 Otto Greule Jr/Getty Images

Ralph Sampson came out of college with all the promise of being the next great center in the NBA. His first year, with the Houston Rockets, it looked like he was going to fulfill that promise, scoring 21 points per game and averaging 11 rebounds per game and winning Rookie of the Year in the process.
When Houston drafted Hakeem Olajuwon, the tandem was called the "Twin Towers." The Rockets had a three-year run with Olajuwon and Sampson playing together, making it to the NBA Finals in the second.
Starting the following year, Sampson began having knee problems and he never played a complete season again. Over the course of his 10-year career, he played just 456 of a possible 820 games.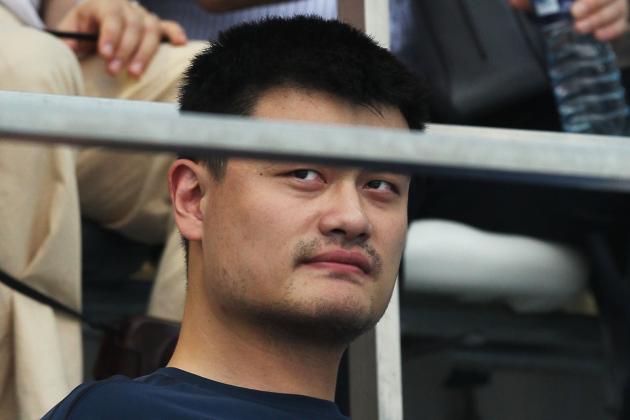 Clive Rose/Getty Images

Yao Ming, the 7'6" sensation from Chicago was the first international player taken with the number one overall pick having never played college ball in the US.
He was worth it. Over the course of his career, Ming averaged 19.0 points and 9.2 boards per game.
Through his first three seasons, Ming missed just two games, but then injuries started to plague him. First he had osteomyelitis in the big toe of his left foot. Then he broke a bone in his left foot. Then he broke his knee. Then he had a stress factor in his left foot.
From 2006-2008, he missed 86 games.
Then, in 2009, he played 77 games and averaged 19.7 points and 9.9 rebounds, leading the Rockets to the second round of the playoffs. While in the postseason he suffered another hairline fracture to his left foot.
Then he missed the 2009-2010 season entirely and only played five games of the 2010-2011 season before announcing his early retirement.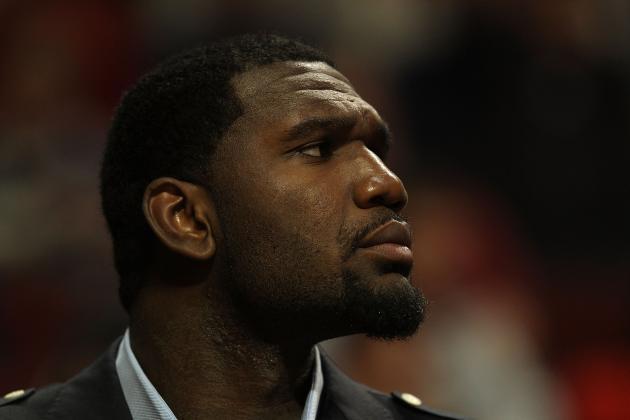 Jonathan Daniel/Getty Images

Greg Oden was the top overall pick for the Portland Trail Blazers. He never played a game in his first season, though, as he had surgery on his right knee.
Finally, the next year he was able to play, and 13 minutes into his first game, he suffered a foot injury.
Coming back two weeks later, he actually was able to play for a while.
In December of 2009, he had to have surgery on a broken left patella, ending his season. At the beginning of the 2010-2011 season, it was announced that he was going to have to undergo microfracture surgery on the same knee.
The latest announcement effectively means that his career is probably over. No player has ever had three microfracture surgeries.
When he played, he showed that he had the potential to be an All-Star. He averaged 15 points and 11 rebounds per 36 minutes of play, and that was without ever really having a chance to establish a rhythm.
He could have been a great player.