NBA All-Star Game 2012: 6 Players Who Should Be in the Game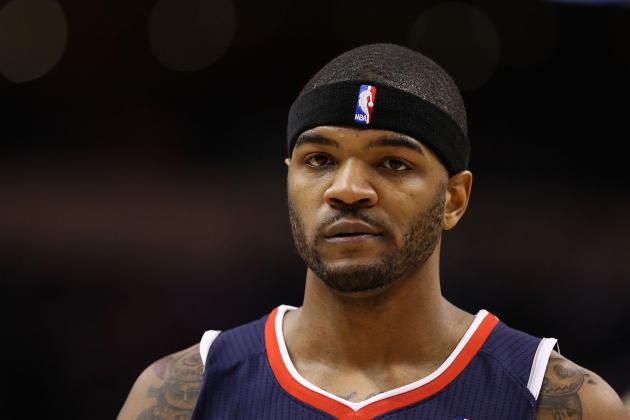 Christian Petersen/Getty Images

Playing in the NBA All-Star Game is, for many a young high-school player and seasoned veteran alike, right at the pinnacle of a basketball player's career (second only to winning an NBA Championship).
Every year, 24 players from across the Association's 30 teams are selected for their on-court performances, recognizing them as the elite of the elites.
And every year, there are players left off the rosters who, rightly or wrongly, feel that they deserve to be a part of the showcase.
Every year, there are players who, according to the fans, should or should not be a part of the NBA's annual showpiece event.
This year is no different, except that there are some surprising names left off the list of All-Stars.
Begin Slideshow

»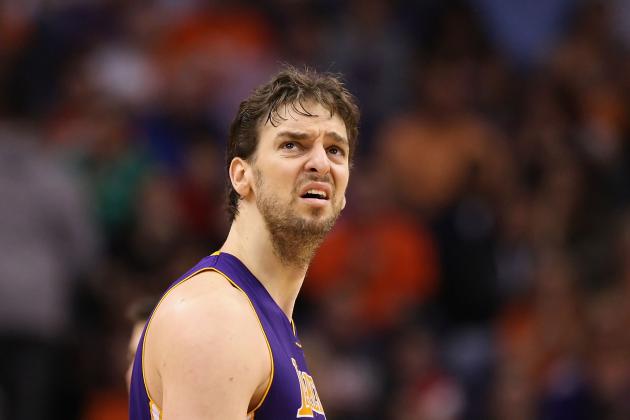 Christian Petersen/Getty Images

Whether you think he's a grizzled veteran capable of leading a team to championship glory or merely a serviceable big man, it's no stretch of the imagination to say that Pau Gasol has been drastically overlooked this season.
Pau's 2012 season has been pretty much hitting his career averages. Yes, his shooting percentages have dipped marginally, he is still connecting on a shade under 50 percent of his shot attempts.
His scoring average is two points (one made basket) less than it was last season, and that is no fault of Gasol's. Kobe Bryant is hoisting up (I'm so close to calling it shot-jacking) a frankly ridiculous 24 shots per contest. Twenty-four.
Gasol's Los Angeles Lakers have been fluctuating this season between looking like playoff contenders to looking like they will miss the postseason altogether. Whether their inconsistency is a mark of a lack of familiarity with new head coach Mike Brown's strategy or a sign of a terminal decline in performance from an aging core is unknown.
Gasol's importance to the Lakers is not talked about enough. He's been part of a lot of trade discussion that cannot be impacting positively on him or the team, and his worth led Kobe Bryant to speak out and back the Spanish big man...a hefty endorsement for a player under criticism.
A large part of Gasol's exclusion, however, is his misfortune to be playing at a position in the Western conference that boasts Dirk Nowitzki, Kevin Love and Blake Griffin. To beat out two of those three to receive an All-Star roster berth takes a big performance. This year, Griffin and Love snatched the honors.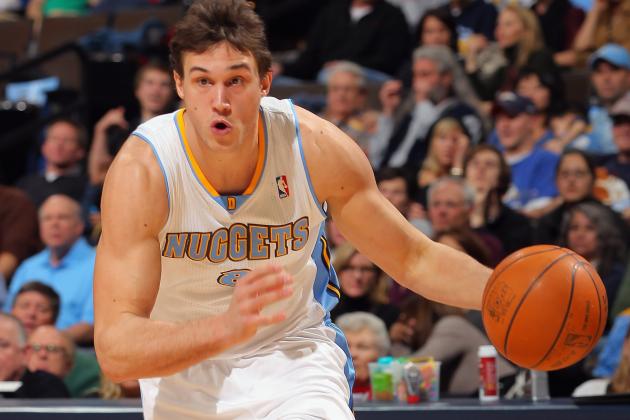 Doug Pensinger/Getty Images

Danilo Gallinari. Who'd have thought that, at the halfway mark of the first season after the Carmelo Anthony trade saga, we'd be saying that he's the best player involved in the trade?
The Denver Nuggets were held hostage by Anthony and ended up with Gallinari, at the time not seen to be a totally fair deal.
Who's laughing now? Denver is 18-15. New York was 8-15 before Jeremy Lin came along and broke any comparison you could make between 'Melo's team and Danilo's team.
Gallinari is averaging a career high in scoring since his trade from New York a year ago and has become the leading light on an exciting Denver Nuggets team.
Gallinari joins the list of players unlucky enough to play at a position stacked full in the NBA. At forward, the West boasts Blake Griffin, Dirk Nowitzki, Kevin Durant, Kevin Love and LaMarcus Aldridge.
Tough break.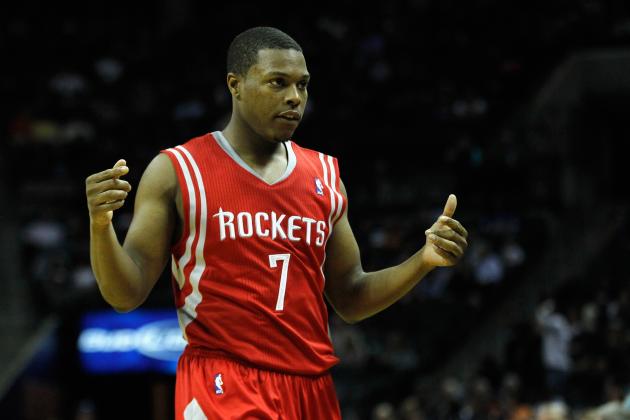 Streeter Lecka/Getty Images

Can anyone explain to me why Kyle Lowry could be hinted at as an outsider in the MVP race yet not even worthy of an All-Star appearance?
Lowry has led the Houston Rockets to a record currently worthy of sixth in a stacked Western Conference. The Rockets are a mere half game behind the Los Angeles Lakers in fifth and only 1.5 games back on third-place Los Angeles Clippers.
Lowry was not even a starter on the Rockets until this season but has gone on to average 14.9 points, eight assists, six rebounds and two steals per game, numbers worthy of at least a call up to the All-Star reserve group.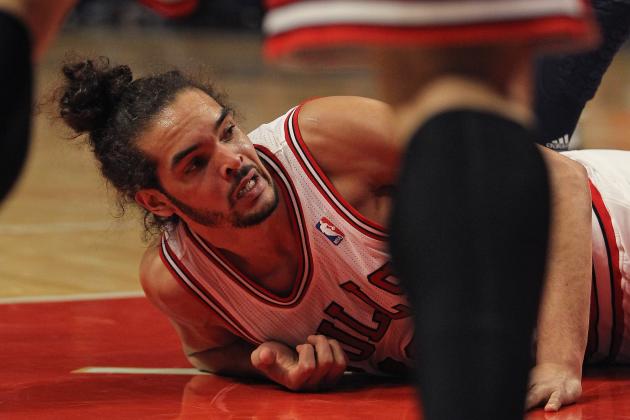 Jonathan Daniel/Getty Images

Joakim Noah's performances this past 17 games have been easily worthy of an All-Star berth in an Eastern Conference incredibly thin on centers.
However, it was his first 15 games that likely ruled him out of the All-Star game this season.
After an incredible 2010-11 season in which Noah busted out and became one of the key players on the 62-win Chicago Bulls, Noah started the 2012 season struggling to find the form of last year.
He was scoring in low single-figures. He was struggling to get to double-digit rebound totals.
And then he started playing again.
In the next 17 games, Noah has been averaging a double-double and has finally started to develop real chemistry with fellow Bulls' big man Carlos Boozer, a criticism leveled at them early this season.
His return to form was capped off in the Bulls' 110-91 win over the Milwaukee Bucks.
Noah recorded 13 points, 11 rebounds and a career-high 11 assists to become the first NBA center to have a triple-double since Brad Miller in 2007 and the first Bulls center to do so since 1977.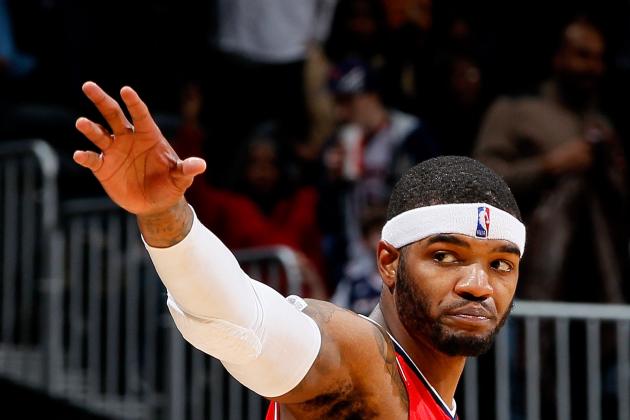 Kevin C. Cox/Getty Images

This year's biggest All-Star snub has to be Josh Smith.
Despite averaging career highs across the board this season and really coming into his own as a valuable member of the Atlanta Hawks, Josh Smith has been left out of the All-Star roster.
Smith, since his snub, has been proving to everyone just why he should have gone as he racks up numbers for fun. In four of his last five games, he's had a double-double and came one assist from a triple-double.
The Hawks have had Smith on the books for a while now, and finally, he looks like the player to lead this team into the playoffs. He's been in the league long enough to be considered a veteran player, and he's playing like one.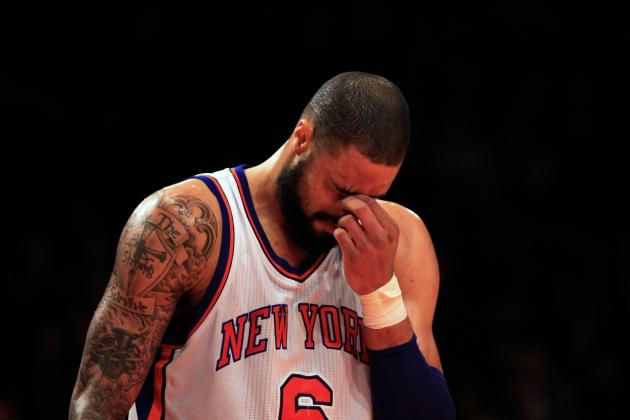 Chris Trotman/Getty Images

In a crazy New York Knicks' season, Tyson Chandler has provided stability. When Amar'e Stoudamire and Carmelo Anthony winded up injured, Chandler stood tall and kept the team from being completely overwhelmed.
Well, that and Jeremy Lin, of course.
When Lin came along, he fired Chandler to life on the offensive end as he found a pick-and-roll point guard who could throw him the ball at the right time in the right place, leading to easy scores.
What goes slightly unnoticed about Chandler when it comes to All-Star consideration is his defense. Without him, the Knicks would be simply blown away.
He possesses the ability to close down the painted area on his own, as he did in the statement win over the Los Angeles Lakers.
One game to highlight his worth? When he picked up foul trouble against the New Jersey Nets, the Nets could get to the rim with ease.
Chandler deserved the nod over Roy Hibbert for backup center on the East roster.