NFL Draft 2012: Five Bold Predictions for the Jacksonville Jaguars at the Draft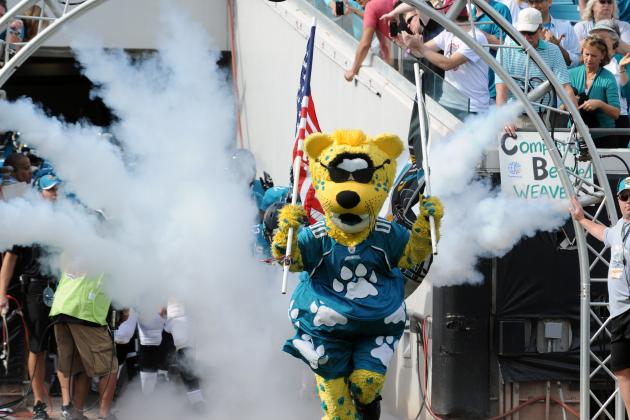 Al Messerschmidt/Getty Images

With the entire 2011 season as evidence, the Jaguars need a lot of help in a lot of different areas.
The Jags have to fill some holes that cost them games last season and add depth to other areas that could turn out to be integral pieces to a possible winning season in 2012.
Here's what I think are some of the things Mike Mularkey and the Jaguars brass are going to do on draft day come April.
Begin Slideshow

»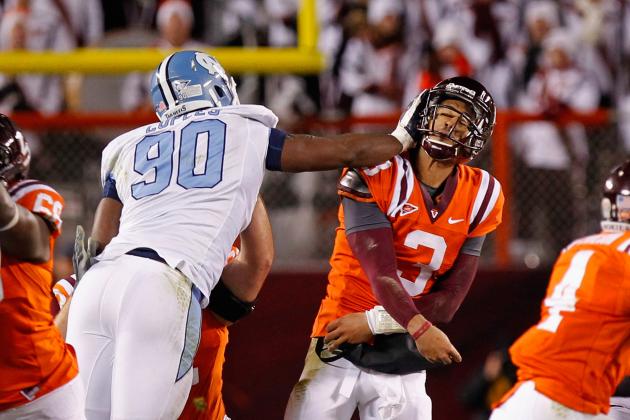 Geoff Burke/Getty Images

Although receiver is just a big of a need, the Jaguars seem to be leaning on taking Quinton Coples with the seventh pick in the first round.
A defensive end that can put pressure on the quarterback is definitely needed for the Jags so a big issue will be addressed either way you go.
Early in the draft process, it seemed certain that the Jaguars would take a wide receiver, specifically Alshon Jeffrey from South Carolina, but according to this mock draft, he may not even be taken in the first round.
Coples is the safe bet as the best available at that spot and it is a need the Jags need to address so it seems like a win-win.
Let's see if Coples is as successful as the last great defensive end out North Carolina, Julius Peppers.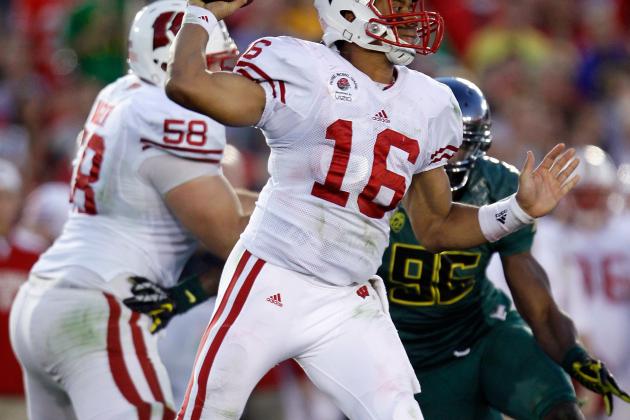 Jeff Gross/Getty Images

The Jaguars could easily go the route of bringing in a veteran back up to not only bring depth, but to also mentor and help Blaine Gabbert to certain degree.
They could also select a guy in the draft during the middle rounds to add even more depth.
Russell Wilson should still be available in those third, fourth or fifth rounds so the Jaguars could pick him up.
It's a low-risk situation where they're not putting the fate of the franchise on his shoulders. If he doesn't pan out, they're not obligated to even keep him through training camp.
If he does, he could possibly turn into a solid backup.
Another reason is that Mike Mularkey did not draft Gabbert so who knows what he thinks about him.
He may want to bring in a guy that he likes to possibly compete with Gabbert.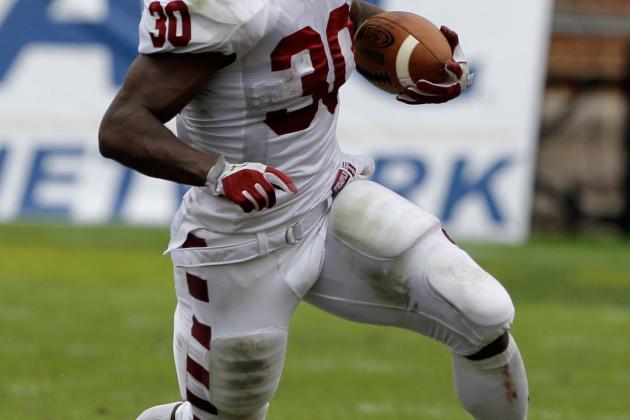 Rob Carr/Getty Images

Maurice Jones-Drew had the best season of his career in 2011.
He led the league in rushing with more than 1,600 yards and carried the load as the only offensive weapon for the Jags.
But Jones-Drew does play the most brutal position in football and with a league-high 343 carries last season, his career will not last too much longer at that pace.
Jones-Drew is a very strong back, but was one of only two backs to carry the ball more than 300 times. Michael Turner was the other one, but he only carried it 301 times.
To help take some of the load off Jones-Drew could be Bernard Pierce from Temple.
Pierce, at 6'0", 218 pounds, is a back that can be used in goal line and short-yardage situations. But he can also be used throughout the field as well.
Pierce rushed for 27 touchdowns in 2011, a Temple school record.
A pickup like Pierce would not only be good in extending the career of Jones-Drew, but also helping the team by having not one, but two very capable, young running backs on the roster.
It may hurt Jones-Drew's numbers a bit, but if it results in him playing longer, and an even better rushing attack overall, his individual numbers should not matter that much.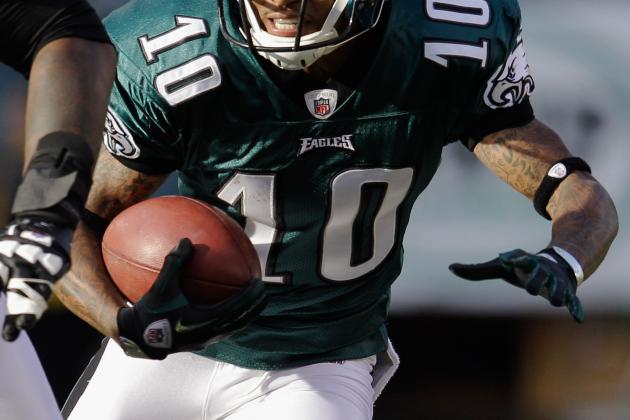 Rob Carr/Getty Images

The Philadelphia Eagles may use the franchise tag on wide receiver Desean Jackson, but does not guarantee that he will be in an Eagles uniform at the start of the 2012 season.
The Eagles may do it in an effort to try to trade him to a team that is willing to give him a long-term contract.
A good landing spot for Jackson could be "'Jackson'-ville" (pun intended).
Jackson may have had a down year in 2011, but could serve a good purpose for the Jags.
What they have lacked for long time is a receiver with speed that defenses must respect and can stretch the field. Jackson stretching the field could mean more running room for Jones-Drew.
The Jaguars shouldn't give up a first-round pick or a bunch of middle-round picks for Jackson, but should at least consider making an offer to the Eagles for him.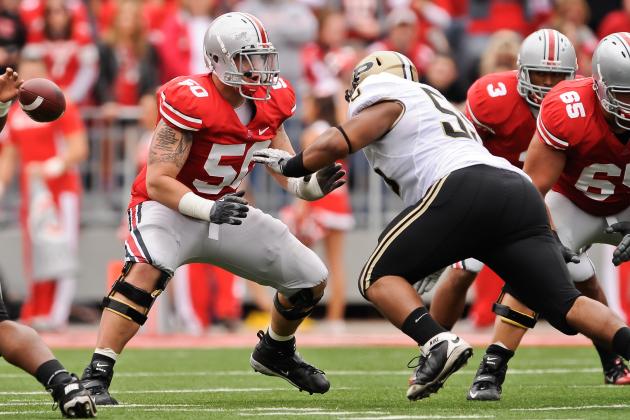 Jamie Sabau/Getty Images

The Jaguars don't have a bad offensive line, but do have an aging veteran in Brad Meester.
Meester has 12 years of experience in the league and is obviously not getting any younger. The Jags could be looking for a young guy to learn under his tutelage for a season or so before taking over the spot for good.
A guy that may be on Jags' radar is Michael Brewster from Ohio State.
The Jags do not have to spend a high draft pick on him, as he is expected to go between rounds three and four, so they can pick him up and other needs as well.