NBA 3-Point Competition 2012: Ranking the 6 Participants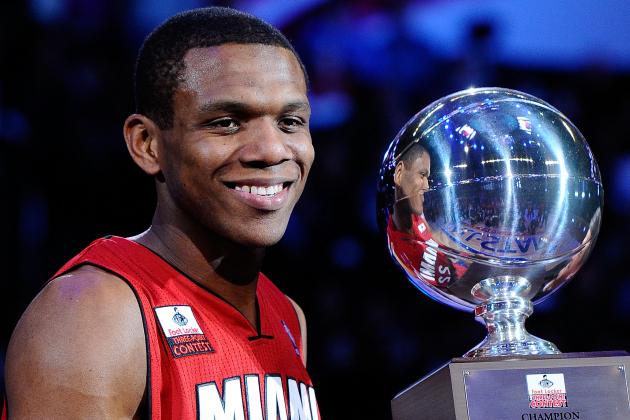 Kevork Djansezian/Getty Images

The annual NBA three-point competition is always an exciting part of NBA All-Star weekend.
Many sharp shooters will gather in Orlando this weekend in hopes of being crowned three-point champion.
This year's contest features Kevin Love, Anthony Morrow, Joe Johnson, Mario Chalmers, Ryan Anderson and defending champ James Jones.
Here is a look at all six participants to see who will walk away with the trophy.
Begin Slideshow

»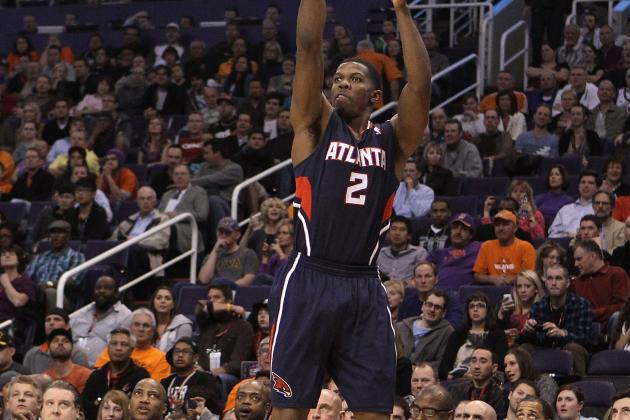 Christian Petersen/Getty Images

Why Atlanta Hawks star Joe Johnson is a contestant in the three-point competition is beyond me. The league had to be terribly low on willing participants because this selection is a major head scratcher.
Johnson is shooting only 34 percent from beyond the arc this season.
He's always loved the long ball but never shot it particularly well.
Expect Joe to stay in single digits and make an early exit.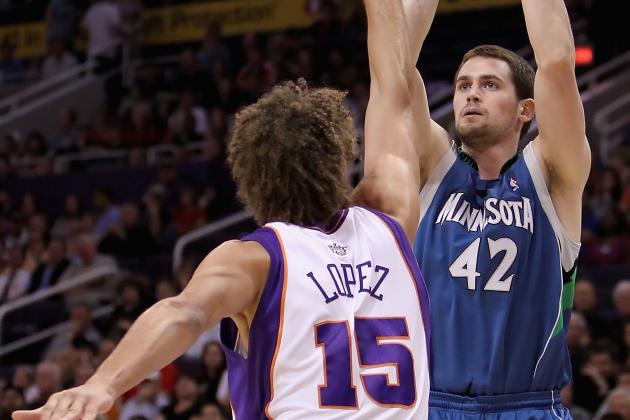 Christian Petersen/Getty Images

Minnesota Timberwolves All-Star Kevin Love is a big man who can shoot the three.
I just can't be comfortable with my power forward taking close to five three-pointers per game, especially when he tends to make only 35 percent of them.
Don't expect too much "love" from the three for Kevin in the competition.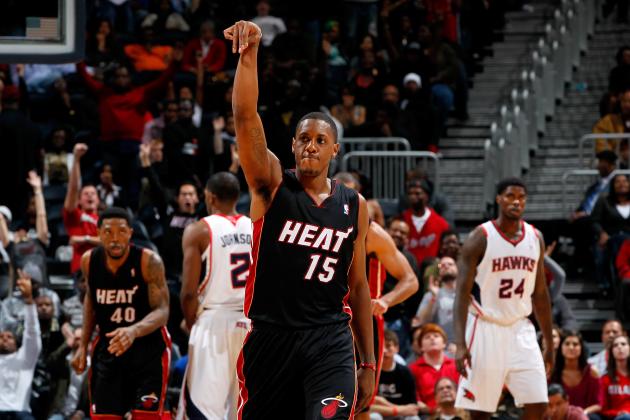 Kevin C. Cox/Getty Images

Miami Heat point guard Mario Chalmers is having the best season of his young career.
The kid is shooting lights out from distance this year at an astounding 46 percent.
I expect Chalmers to have a good showing, but not quite enough to move into the second round.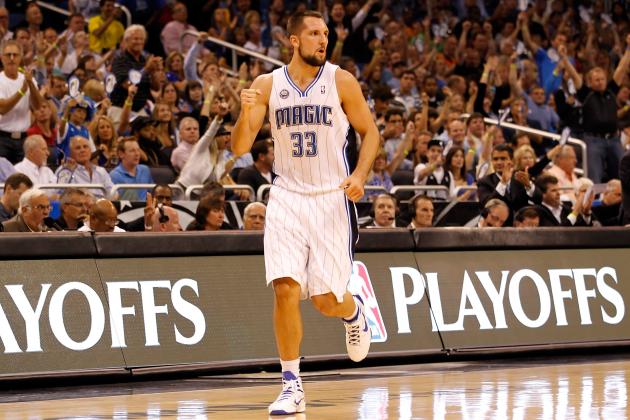 J. Meric/Getty Images

Ryan Anderson has made a name for himself this season by shooting the three ball.
Anderson has always been a decent shooter for the Orlando Magic, but this year he has taken his skills to another level.
He's not only averaging three triples per game; he's also doing it at 44 percent. He's bested his career high from deep by five percentage points.
Will the glare of All-Star weekend scare Anderson? Probably so.
Although he should make some noise in the first round.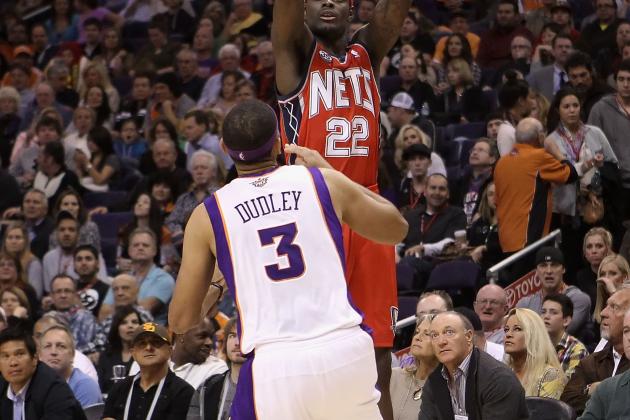 Christian Petersen/Getty Images

Half of New Jersey Nets guard Anthony Morrow's field goal attempts are three-pointers.
Morrow loves the long ball and has never shot less than 40 percent on threes in any season.
I expect Morrow to be very comfortable in the contest and finish runner-up.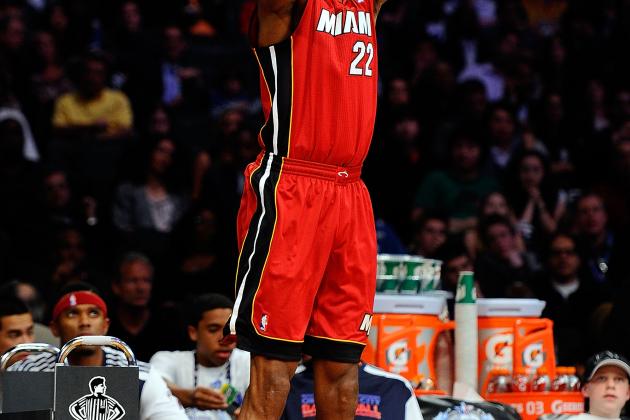 Kevork Djansezian/Getty Images

James Jones is the defending three-point contest champion.
His numbers are down drastically this season because of the lack of playing time available for the Miami Heat, but Jones should not be overlooked.
Unlike the other contestants, Jones is solely a three-point specialist and fine with that.
Think about it, when was the last time you saw James Jones take a two-point attempt?
Shooting three-pointers is all the man does and for this reason he will repeat as champion.
Follow me @ www.twitter.com/jaysmithsports