College Football: 4 Transfers to Rock the World This Summer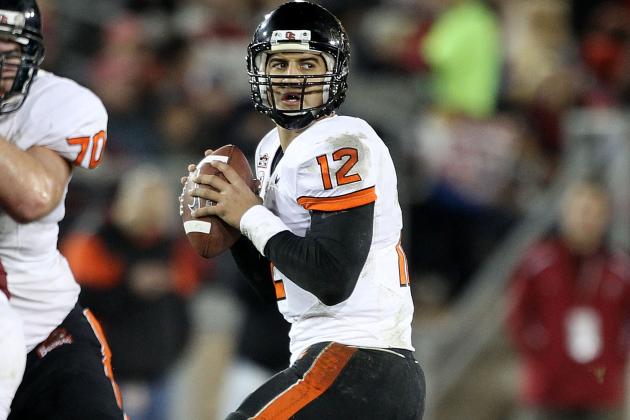 Ezra Shaw/Getty Images

Unlike lots of other sports leagues, there aren't too many newsworthy things that happen during college football's offseason. For the most part, players go about preparing for next season or get ready for the NFL draft.
That is not the experience of college football's transfers. These players have to go to new teams and often learn completely new systems. It's a hard thing to do, yet many transfers are able to adapt and experience success at their new school.
Already the 2012 offseason has seen some notable players switch schools. Here are four of those players who could have resounding impacts on the world of college football this fall.
Begin Slideshow

»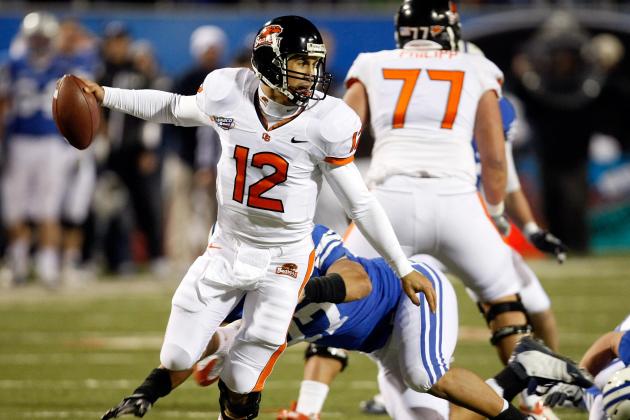 Ethan Miller/Getty Images

Fifth-year quarterback Ryan Katz will be entering his final season of eligibility at a new school. The last six months have been quite startling for Katz. He has gone from Oregon State's starting quarterback to San Diego State's bench. Although it is presumed he will be the starter at San Diego State, coach Ricky Long has insisted upon an open competition.
Katz's time in Oregon State was disappointing. He only had one season when he took the majority of the team's snaps. This was in 2010 when Katz finished with 2,401 passing yards, 17 touchdowns and a 126.4 QB rating.
Yet despite starting every game in 2010, the leash was apparently short for Katz in 2011. In the season opener, he was pulled after completing 11-of-22 passes and throwing an interception in an upset loss to Sacramento State. Freshman Sean Mannion took over from there and set an Oregon State freshman record by throwing for 3,328 yards.
Katz is now hoping to start for a San Diego State team that finished 8-5 record with an offense that averaged 242.9 passing yards a game. If Katz starts, he should be able to use his athletic skills, which include an ability to keep the play alive.
Katz also brings valuable starting experience, which is something no other quarterback on the Aztecs roster has this season.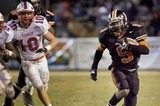 Having technically never played a down for Florida, it might seem like stretching the definition of transfer to include Jarvaris McRoy. The wide receiver has had a rough start to his college career, starting with enrolling at Florida last spring. While in spring practice, he suffered a collapsed lung that was so serious the NCAA forced him to sit out the entire 2011 season.
McRoy then decided to transfer to Texas Tech to play with his brother. It was an odd decision, considering he had just decided to go to Florida State and presumably could have decided to go to Texas Tech all along if he wanted to be with his brother.
His decision does grant him four seasons of eligibility with the Red Raiders. McRoy does look like a promising prospect when he finally plays, having been a star in the last two Friday Night Lights camp at the University of Florida. This speedy receiver could help turn around a Texas Tech team that was a dismal 5-7 last season.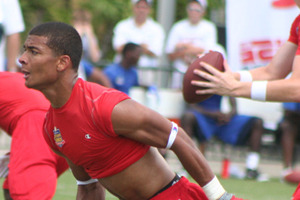 Like Javares McRoy, Austin White also transferred last year. And also like McRoy, White also sat out the entire 2011 season.
However, this talented running back has been in lots of off-field trouble. He was suspended indefinitely a few months back for undisclosed reasons. Although he should be a senior, he will only be a sophomore, having not played the last two seasons.
White started out at Michigan before transferring to Central Michigan. It's a shame that he hasn't played. At least on paper, he appears to have enormous potential. Known for his explosiveness and ability to change direction, White could be a great addition to the Central Michigan offense if only he can get on the field.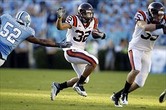 Austin Fuller left Virginia Tech last season after feeling that he wasn't getting enough playing time. He had mostly played on special teams and expressed hope that by transferring he could get more playing time elsewhere. Now, after sitting out his first year there, Fuller is ready to contribute to SMU's offense.
It's a big change to switch to a private university as opposed to the loudness of Virginia Tech. At 6'2'' and 207 pounds, Fuller has the size and the skills to be an impact player for the Ponies.
This is his final season of eligibility, so he will need to do better than the one catch he managed during all of his time at Virginia Tech.
His hope for more playing time should be granted in the pass-heavy SMU offense. The Ponies often throw 50 times a game. It's possible that Fuller will even be converted to tight end, considering that he has great hands but not great speed.