UFC Tonight: Nate Marquardt Signs with Strikeforce
February 22, 2012

Just eight months after a furious Dana White released him from the UFC due to testing at elevated levels of testosterone, Nate Marquardt is back with a Zuffa-owned MMA organization.
On Tuesday's episode of UFC Tonight, Fuel TV reporter Ariel Helwani broke the news that Marquardt has signed a deal to fight for Strikeforce, which was purchased by the UFC promoter last year.
When he was released from the world's premier MMA organization for spoiling his UFC on Versus 4 main-event fight with Rick Story just moments before the fighters were scheduled to hit the scales, it appeared Marquardt's ties with Zuffa had been severed permanently.
"He failed his medicals," White announced in a Twitter post immediately after news broke that Marquardt had been removed from his bout with Story. "Not only his he out of this fight and out of the main event on Versus. He will no long be with the UFC."
However, approximately one month ago, White hinted at a change of heart regarding Marquardt's future. In an interview where he showed no interest in bringing back fellow UFC middleweight castoff Anthony Johnson, White left the door open to a Marquardt return to one of Zuffa's organizations.
"I don't dislike Nate," White told MMA Fighting. "I like Nate very much. We'll see what happens."
Though he had worked out a deal with British organization BAMMA after his release from the UFC, Marquardt has still not competed since a win over Dan Miller at UFC 128.
After BAMMA was unable to secure a fight for Marquardt in the nearly six months that he was contracted by the organization, the former UFC middleweight title contender asked for a release from the promotion so that he could get his MMA career back up and running.
One month later, Marquardt and manager Lex McMahon have allied with Strikeforce, home to other UFC castaways like Josh Barnett and Paul Daley.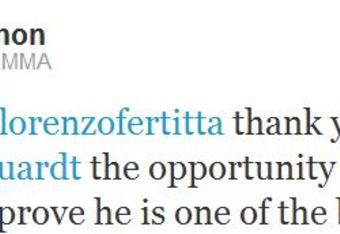 It is not known whether Marquardt will have a chance to return to the UFC, but this is certainly a golden opportunity for the 32-year-old to reclaim his career and return to competing against some of the best fighters in the world.
Sean Smith is a Featured Columnist for Bleacher Report MMA. For the latest insight and updates on everything MMA, Follow Sean Smith on Twitter.