2012 NFL Draft Projections: Predicting the Best Rookie at Every Position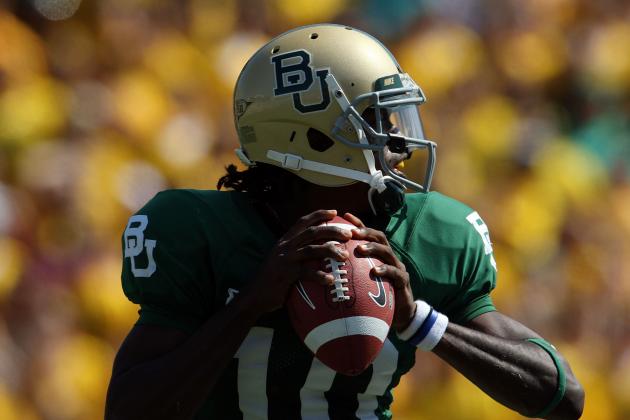 Ronald Martinez/Getty Images

The ability to hit a home run in the NFL draft is often times taken for granted by teams' fanbases. The truth is that not every first-round pick is going to become a Hall of Famer, but that doesn't mean that these players shouldn't be decade-long contributors to their teams if all goes well.
This piece isn't necessarily trying to predict which players will have the longest, most prosperous NFL careers, but when players get off to impressive starts, that tends to be the case.
Here's a list of all the players who are going to shine the brightest at their positions in their rookie 2012 campaigns.
Begin Slideshow

»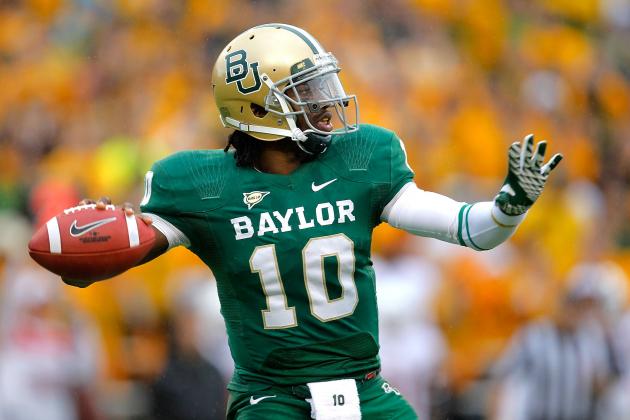 Sarah Glenn/Getty Images

The Heisman-winning QB, Robert Griffin III, will not be the top pick in the draft, but when it comes to rookie performers at the position, he will take the top spot by default.
Until he has been cut by the team, Peyton Manning is still the QB of the Colts, and as long as he holds that position, it means that Andrew Luck cannot.
This is not a determination of which player will have the better career, but when it comes to being the better rookie performer, it could be no contest considering Luck may not see the field at all.
Griffin, on the other hand, will see plenty of action in either Washington or Cleveland and might be as versatile an all-around threat as Cam Newton was last season.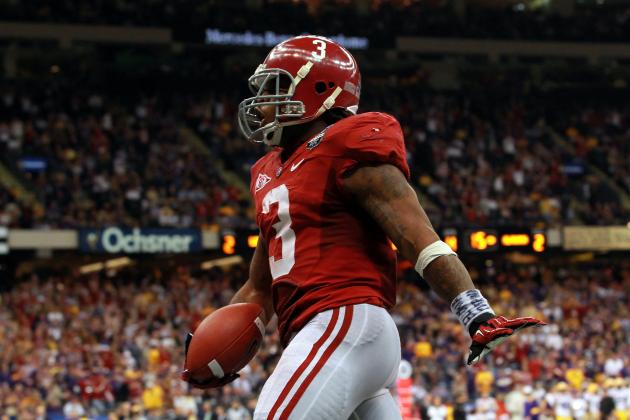 Ronald Martinez/Getty Images

Trent Richardson has as good a mix of speed and strength as any back in recent memory.
No matter what his landing spot is, the former Tide running back will see a lot of carries and will in turn, produce a lot of yardage.
Richardson is equally as likely to snap off 40-plus-yard runs as he is to punch in short yardage touchdowns and become a fantasy darling right off the bat. He will outpace the other backs in the 2012 class by a wide margin.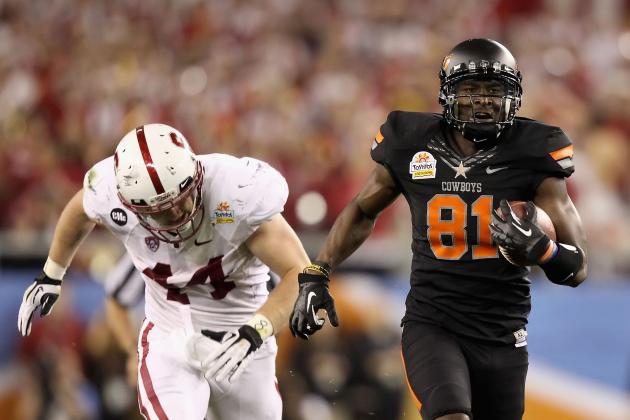 Christian Petersen/Getty Images

If Justin Blackmon ends up in St. Louis with Sam Bradford as many expect that he will, even in the event of a trade for the second overall pick, he will have the right quarterback to maximize his big-play potential.
Blackmon posted 40 touchdowns while at Oklahoma State and had over 100 catches in both of his last two seasons. That kind of production from a St. Louis receiver has been unheard of since the days of "The Greatest Show on Turf."
Blackmon is a game-breaker and will be the immediate No. 1 on the Rams depth chart; at the end of the season, his stats will reflect his status as their main target.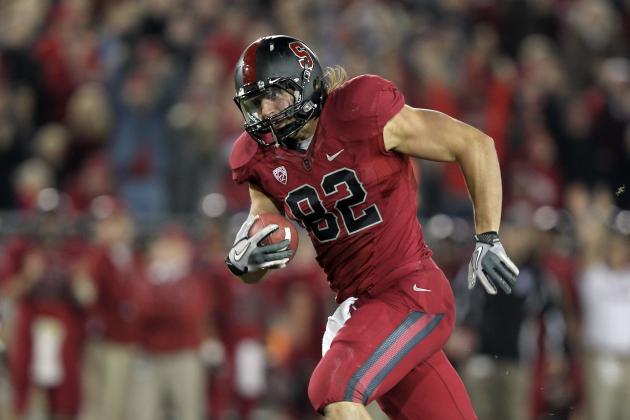 Ezra Shaw/Getty Images

There are some projections that have Coby Fleener going to the Atlanta Falcons as the heir apparent to Tony Gonzalez. If that ends up being the case, there is no doubt that Fleener can be the top producing tight end from the 2012 draft.
He already has experience in a powerful rushing game at Stanford, and he also has the benefit of having played in an offense with a quarterback that knows how to distribute the ball.
Fleener will see the field on a regular basis as both a blocker and a receiving option, and that will keep him well-mixed into any game plan.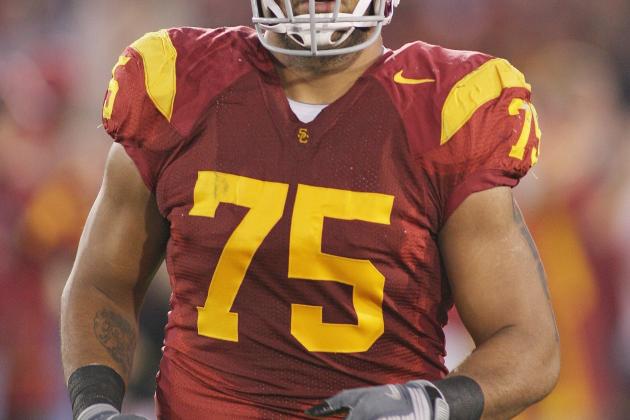 Jeff Golden/Getty Images

Matt Kalil is an automatic starter and will be the cornerstone of his new offensive line for years to come. His landing spot could vary, but it is likely that he will go from protecting pro prospect Matt Barkley at USC to either former Heisman winner Sam Bradford in St. Louis or new franchise QB Christian Ponder in Minnesota.
The competition for Kalil to make the Pro Bowl from the tackle position will be stout in the NFC, but he has the size and ability to make it happen.
If names like Andrew Luck and Robert Griffin III were not on the list, it might be Kalil as the safe bet for first overall selection.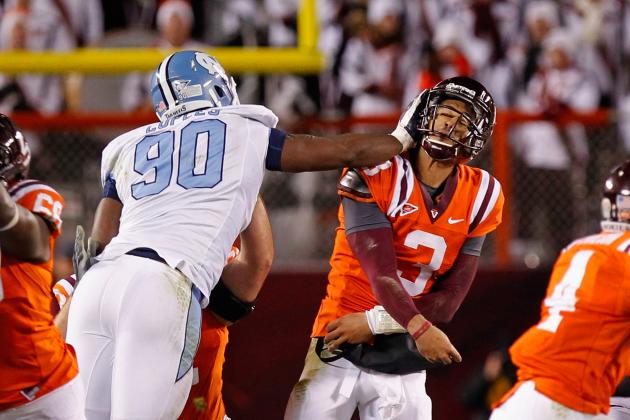 Geoff Burke/Getty Images

Quinton Coples will come in and dominate at the NFL level quickly, much like Aldon Smith and Von Miller did in 2011.
He has the best motor of any defender in the draft and seemed head and shoulders above the competition in his senior season at North Carolina and in his Senior Bowl performance.
The pass rush extraordinaire could have many suitors in the draft, potentially as high as in the top five, but wherever he lands, he is a lock to contribute at least double-digit sacks to his new team.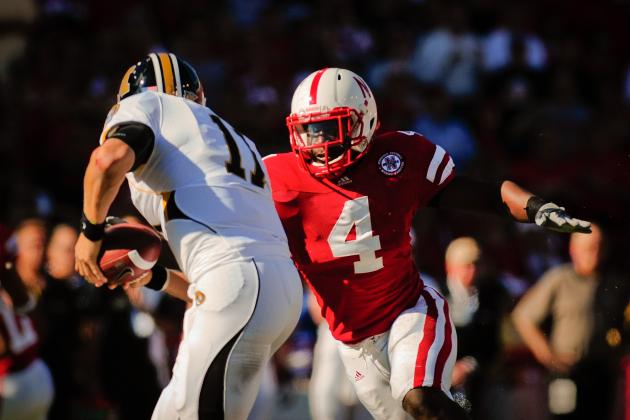 Eric Francis/Getty Images

This may be a surprising pick with some very impressive linebackers in the mix for the 2012 draft class, but Lavonte David plays a brand of football that can keep him on the field for every play.
David's size might scare some away, but his coverage ability along with his nose for the football in terms of stopping the rush will make him a tackle machine in the NFL.
Other linebackers may rack up more impressive stats in terms of sacks, but David's dependability will make him a steal and a Pro Bowler sooner rather than later.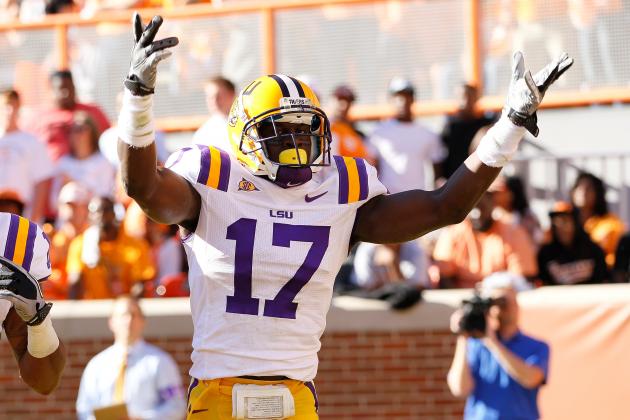 Kevin C. Cox/Getty Images

Morris Claiborne is going to be the first defensive back taken in the draft, and he will back that honor up with a tremendous rookie campaign in the NFL.
If he is paired in a defensive backfield with savvy veteran Ronde Barber in Tampa Bay as many believe he will be, that should result in incredible development and production for the LSU product. It might make for the right scenario to phase out Barber's playing time in favor of Claiborne throughout the season.
He has been noted for having astute route recognition and the athleticism to put that knowledge to work for him, not to mention he knows his way around tackling as well.