Tiger Woods: Match Play Will Be a Proving Ground for Former No. 1
February 21, 2012

Sam Greenwood/Getty Images
We will know a lot more about Tiger Woods' comeback following the Match Play World Golf Championships. 
This used to be the exact kind of event that Tiger dominated. When Woods was at his best, he had matches won before anyone even teed off. 
He was in his opponents' heads and drew them out of their game, with victory soon to follow. 
He has won this event three times. However, that is all far in the past. He has not won this event since 2008. 
Since then, he has won just one match in this event. It is time for Tiger to get his groove back in these kinds of head-to-head matchups. 
Match Play Outlook 
He enters as the No. 5 seed in the Sam Snead bracket (view the full bracket here). And all things considered, he has a relatively easy path to advance out of his bracket.
Lee Westwood is the No. 1 seed in this bracket, and he has struggled in this format. Webb Simpson, the No. 2 seed, is playing solid golf but he isn't exactly a match-play titan.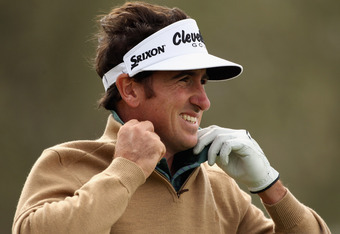 Andrew Redington/Getty Images
He will start off with a match against Gonzalo Fernandez-Castano. The Spaniard has won five times on the European tour, but never in America.
This should be a soft landing for Woods, and if he gets off to a solid start he will cruise to victory. And every win here will build up his confidence. 
What the Event Means for Tiger's Future 
Woods' swing is clearly rounding back into form. He has played in two tournaments this year and has been in contention for both after three rounds. 
He suffered setbacks on the Sunday of both those tournaments as his swing and putting stroke seemed to leave him under heightened pressure. 
While these were situations that Tiger used to dominate, it is not all that surprising. He has had to rebuild his game and he is still learning how to manage his swing in these kinds of settings. 
The head-to-head format will give Tiger plenty of time to get into the rhythm of exerting his will over another opponent, and that will help prepare him to handle the Sunday conditions for his future tournaments. 
The more success he has here the more it is going to fuel his confidence, and that is going to drastically improve his game.