WWE: 10 Stupid Risque Angles That Make the PG Era Seem a Lot Better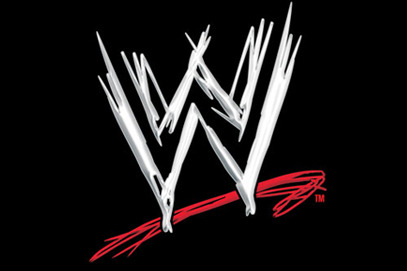 As a wrestling community, we tend to adore the Attitude Era and constantly over-analyze ways in which the PG Era can never measure up.
But perhaps we are engaging in a bit of historical revisionism. Has the passing of time clouded our judgment and erased our sour memories?
Nostalgic longings should not cause us to completely revise the past.
The truth is, the lenient Broadcast Standards and Practices the WWE observed during the Attitude Era sometimes gave the company just a little too much freedom.
Sure, the violence, foul language and over-the-top sexuality provided consistent entertainment most of the time, but the TV-14 banner didn't automatically mean the WWE was incapable of idiocy.
Here are the 10 most vile, offensive and disgusting angles from the late 1990s and early 2000s that make us appreciate the somewhat higher moral standard the WWE operates under in today's PG Era.
Begin Slideshow

»
In 2000, Sexual Chocolate Mark Henry and his main squeeze, 77-year-old Mae Young, were expecting a child. What they got was a nasty surprise.
After going into labor at the arena, Mae Young didn't have time to go to the hospital, so she had to give birth backstage with the Fabulous Moolah, Pat Patterson and Gerald Brisco as her midwives.
However, all Young birthed was a slimy, bloody hand, causing Brisco to lose his lunch.
We were right there with ya, Jerry.
Clearly, even the sanctity of a funeral isn't off limits to the WWE.
The WWE sunk to new depths in late 1999, when Big Bossman crashed the funeral of the Big Show's father.
He taunted the Wight family, asking Big Show's mother if she would like to go out with him now that she was a single woman.
He then strapped the casket to his car and drove off, but not before the Big Show jumped on the casket and went for a ride in an attempt to stop him.
Just imagine your own grandmother engaging in this type of lecherous behavior.
It would be pretty embarrassing, not to mention revolting.
Yet here you have a woman in her late 70s pulling her top down and exposing her "puppies" to a sold-out Madison Square Garden.
Sure, her inclusion in the bikini contest with the rest of the Divas was comical, but there was no reason to take it a step further and have Mae expose herself.
Please Mae, keep your clothes on.
Suicide is one topic that should never be used as joke fodder.
But that is exactly what the WWE did with former referee Tim White.
White had been injured during the Hell in a Cell match at Judgment Day 2002 and was now shown to be despondent and depressed over losing his career.
For weeks, White would attempt to end his life in increasingly ridiculous ways as Josh Matthews tried to stop him.
It boggles my mind to this day how this skit made it on television at all, much less for 15 more editions on WWE.com, especially after Eddie Guerrero died a month before the segment debuted.
During the segment's run, Matthews developed the catchphrase "that's not wise," which he would say to White to stop him from his suicide attempts.
Perhaps the WWE should have heeded that catchphrase and never put this on the air in the first place, as making suicide an object of ridicule was just not wise.
Throughout 1999, the Undertaker's Lord of Darkness character came close to crossing the line of reason with his increasingly psychotic actions.
At WrestleMania XV, he blew past that line and never looked back.
After defeating the Big Bossman in the most uneventful Hell in a Cell match in history, 'Taker's minions (the Brood) lowered a noose while Paul Bearer, cackling like a maniacal madman, pushed a button to raise the cage—with Bossman attached.
Michael Cole wondered aloud if this move could be "symbolic" of the Undertaker hanging the Corporation.
Maybe, but in my mind, the only thing it was symbolic of was how mindless the WWE can sometimes be.
Only in the Attitude Era would security have to barge into a room to save a man from having his genitals chopped clean off by a sword-wielding Japanese man.
That's what happened to Val Venis—the WWF's resident porn star—in 1998.
Venis drew the ire of Kaientai's leader Mr. Yamaguci-San after Venis videotaped a sexual encounter with Yamaguci-San's wife.
Taka Michinoku betrayed the Big Valbowski in a tag-team match, allowing Kaientai to drag the incapacitated Venis backstage.
The group proceeded to try to "choppy choppy (Val's) pee pee."
Security tried to stop Kaientai, but by the time they entered the room, Yamaguci-San was already swinging the sword at Venis' Little Valbowski.
According to Val, he was able to keep his junk thanks to a little shrinkage.
Poor Pepper, poor Al, and poor us for having to watch this.
The Big Bossman (in his third appearance on this list) kidnapped Al Snow's little pooch in 1999 while the two were involved in a feud.
In an act of sheer animal cruelty, Bossman killed the pet chihuahua and cooked up a nice gourmet dinner for Snow at his hotel room.
After a few bites, Bossman revealed that the meal was actually Snow's little friend, causing Al to throw up on one of the beds.
Bossman then rubbed Snow's face in the regurgitated dog meat, proving that there's always a lower rung to stoop to, even for someone who has just presented a cooked dog on a silver platter.
What happens when tag-team partners become more than that?
We almost found out the answer to that question with Billy Gunn and Chuck Palumbo when the duo took on the gimmick of overly affectionate friends whose actions bordered on homoeroticism.
Neither man is gay in real life, and the gimmick just ended up becoming a collection of homosexual stereotypes and poor jokes.
They were even given a manager, Rico, who was also the team's stylist as they primped backstage.
Rico set up a commitment ceremony, where the two would be wed as life partners. Before the two could say "I do," they revealed it had all been a publicity stunt—they were not actually gay.
The worst part about the gimmick was that it did nothing to advance the audience's acceptance of homosexuality.
When Billy Gunn announced that he and Chuck weren't gay, it elicited cheers from the audience, as if the only reason they had been heels in the first place was because of their homosexual tendencies.
In 1996, Brian Pillman pulled a gun on Steve Austin.
Austin broke into Pillman's house, and Pillman was waiting for him with a 9mm pistol.
The camera cut out as an enraged Pillman appeared to be ready to fire the weapon at Austin.
Pillman's reputation as the "Loose Cannon" made all of this seem very realistic and possibly unscripted, but it was still a little too soap opera-esque for my taste.
Though, in Pillman's defense, a handgun would be the most effective finishing move in wrestling history.
The brainlessness of this storyline cannot be overstated.
It involved Triple H dressing up as Kane, stripping down, and engaging in simulated sex with a mannequin in a casket.
Kane's comeback to that insulting piece of footage incorporated showing a video of someone wearing various Triple H masks—changing emotions as the scene went on—receiving an enema.
Possibly the worst part about this storyline was that it was utilized to build up a feud for a title unification match, World Heavyweight Champion vs. Intercontinental Champion.
Hulk Hogan vs. the Ultimate Warrior this was not.